Review: Morris Leslie Classic Auctions, Errol, June 9
There were more classic cars up for grabs at Morris Leslie's early summer classic auction, writes Bob Weir. With 161 vehicles going under the hammer, the oldest car on the sales floor was a legendary 1924 Ford Model T. With a top estimate of £15,000 this groundbreaking car even came complete with its own enclosed Ifor Williams trailer.
Jaguar fans weren't disappointed as there were a healthy 18 cars looking for new owners. The 1968 Daimler Sovereign with a bottom estimate of £20,000 was a rare factory air-conditioned model and believed to be one of only six produced. The vehicle had recently been restored at a cost of £10,000.
Buyers looking for a good value Mercedes also had plenty to choose from, with a baker's dozen of cars listed in the catalogue. The 1992 260E auto with 77,000 on the clock looked a steal at £820, and a 2005 CLS 350 auto looked good value at £4800. The 1991 300TE auto also turned a few heads, going for only £620. There were also several BMWs up for grabs, while a 2003 Z4 looked good value at £3100.
There was also plenty of American nostalgia on display, courtesy of a 1941 Plymouth P11 Special Deluxe. Plymouth helped General Motors survive the Great Depression and for much of its life was a top selling brand. There was genuine regret when the marque was finally phased out at the beginning of the Millennium.
Other standouts included a smart looking 2004 Dax Tojiero with 5.7-lire engine at £30,770, a 1980 Rolls Royce Silver Shadow II at £8800, a 2004 Porsche Carrera 4S at £12,300, a 1999 Jaguar XKR auto (£5700) and a 2004 Honda Civic Sport (£4770). Total turnover amounted to a very respectable £225,000, and the buyers not only appreciated the cars but the warm, summer weather.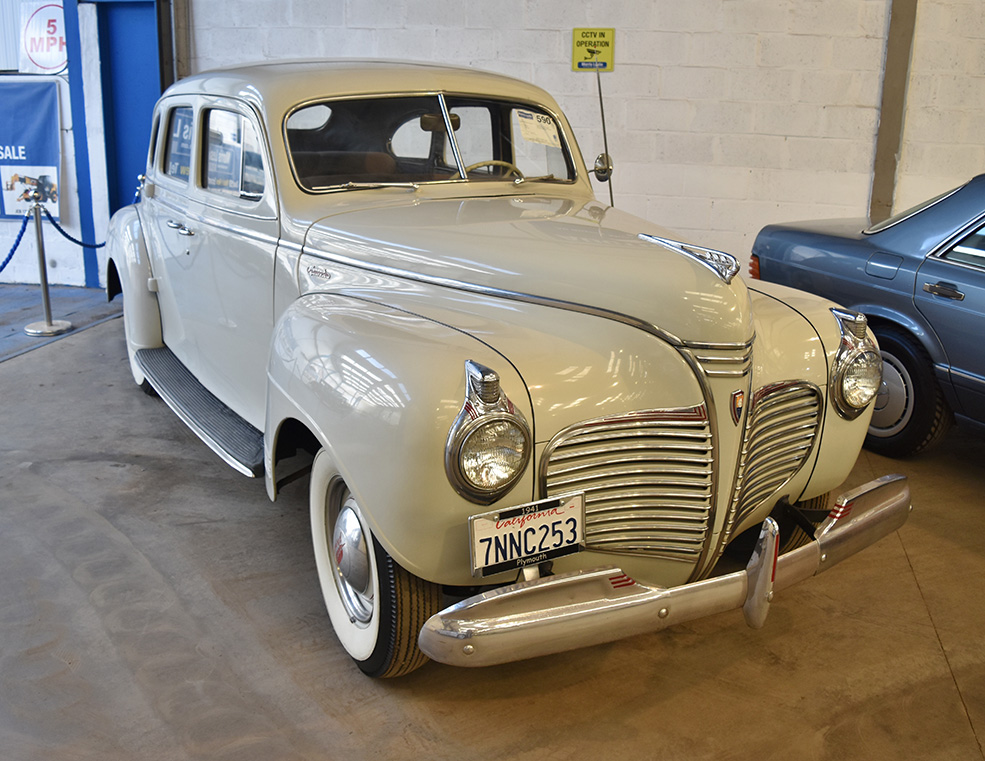 This Plymouth P11 Special Deluxe made £12,800, easily beating its top estimate.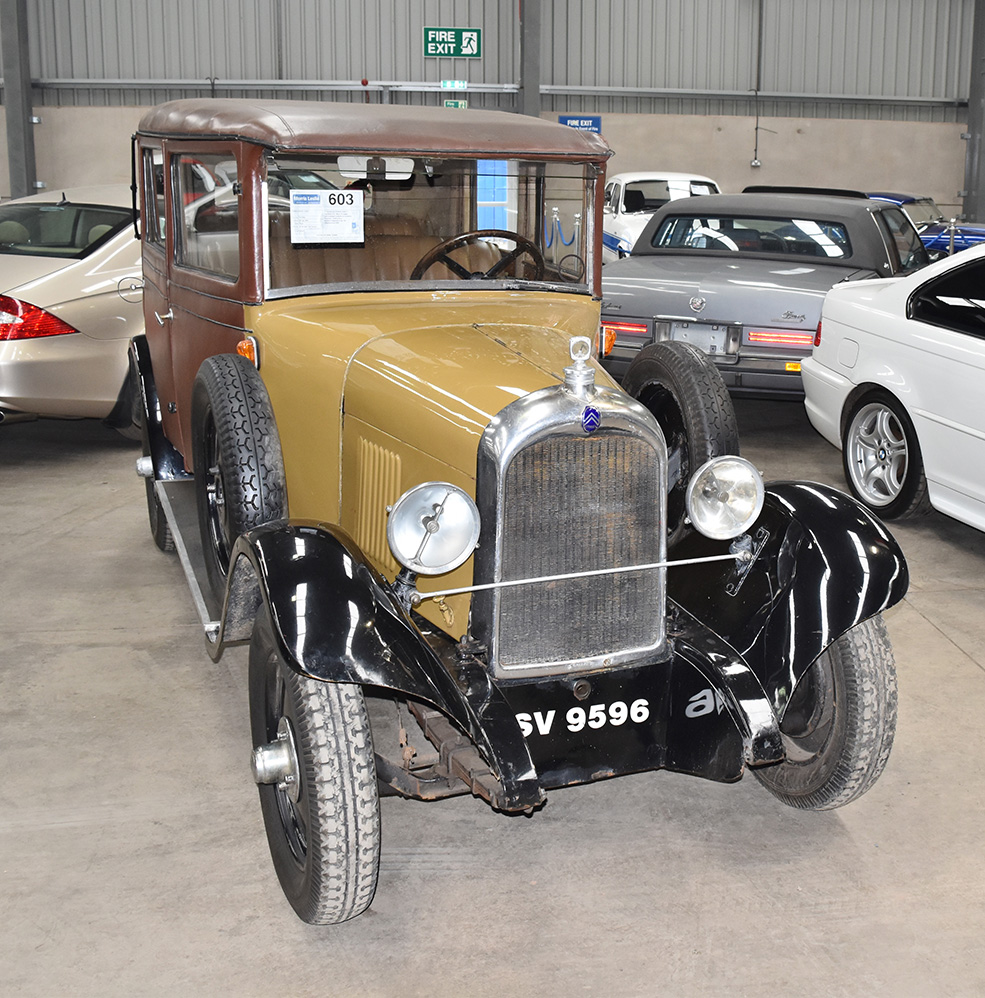 The 1928 Citroen B14G also turned a few heads. It was to become one of the most popular vehicles in France of its day, and was said to have had a top speed of almost 55 mph along with a price tag of £225. The car eventually found a buyer at £7900, just below its bottom estimate.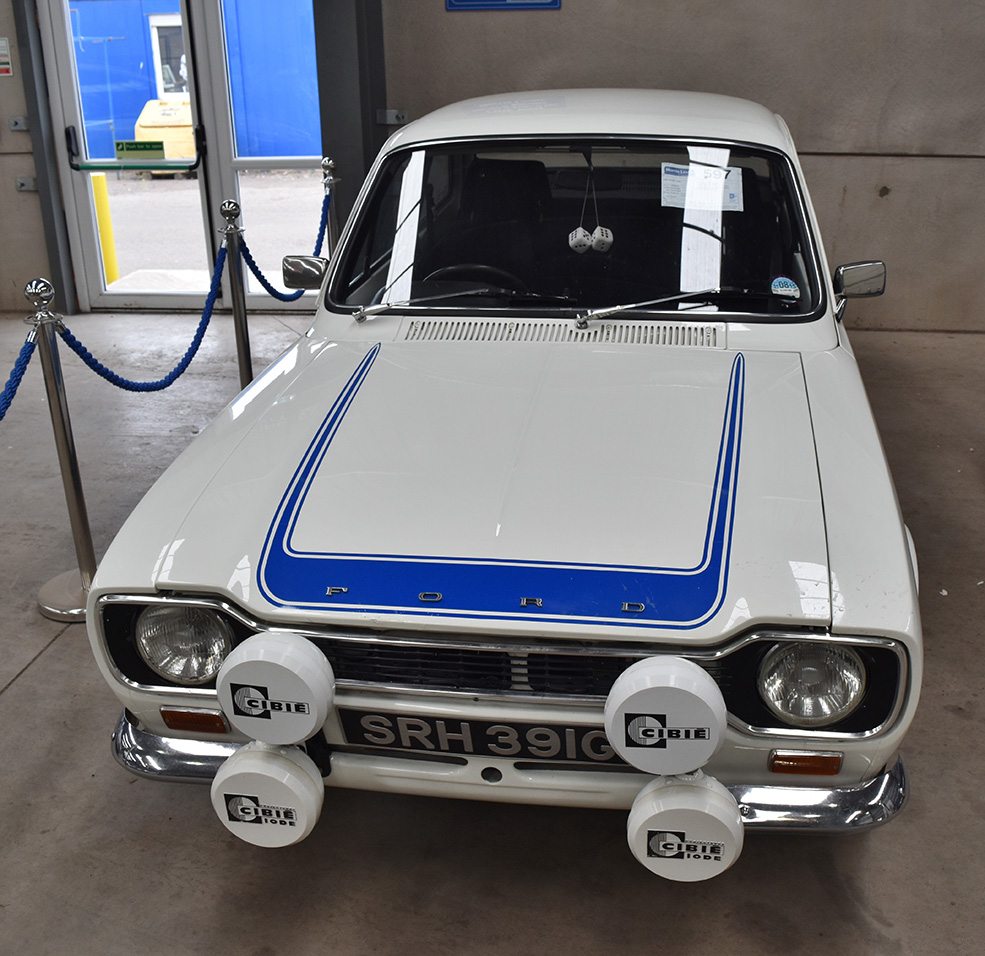 For fans of the Blue Oval, this 1969 Ford Escort 2000 had been extensively restored by the previous owner. Listed with a top estimate of £12,000, the car was snapped up for an impressive £17,100.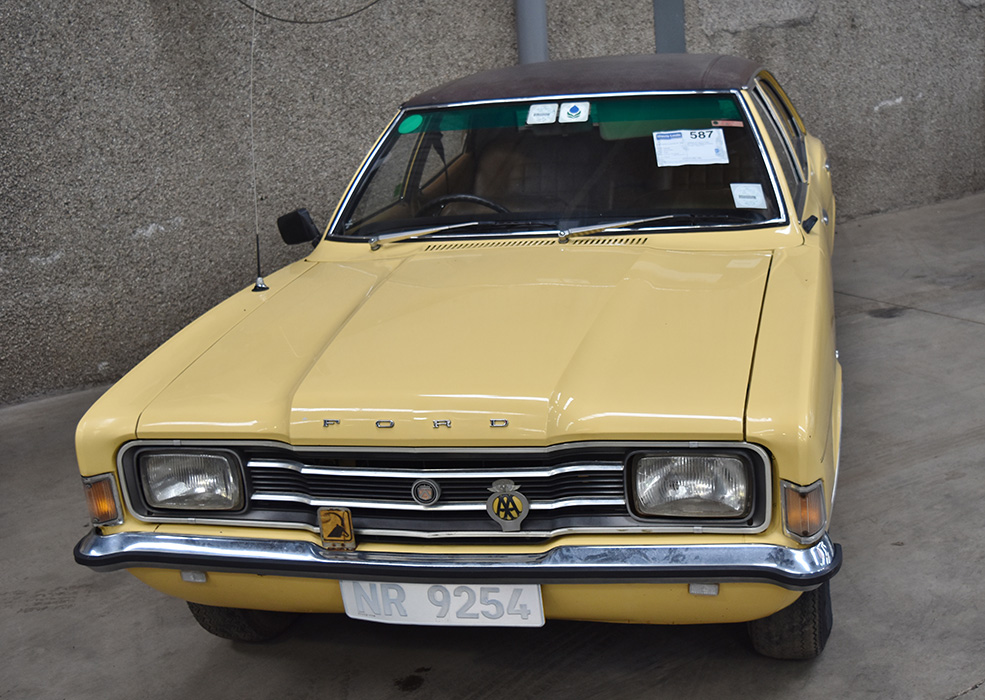 The 1974 Sahara Beige Ford Cortina 3.00XLE Big Six, originally started life in South Africa and was presented with a NOVA declaration. The hammer eventually came down at £5400, just above the car's top estimate.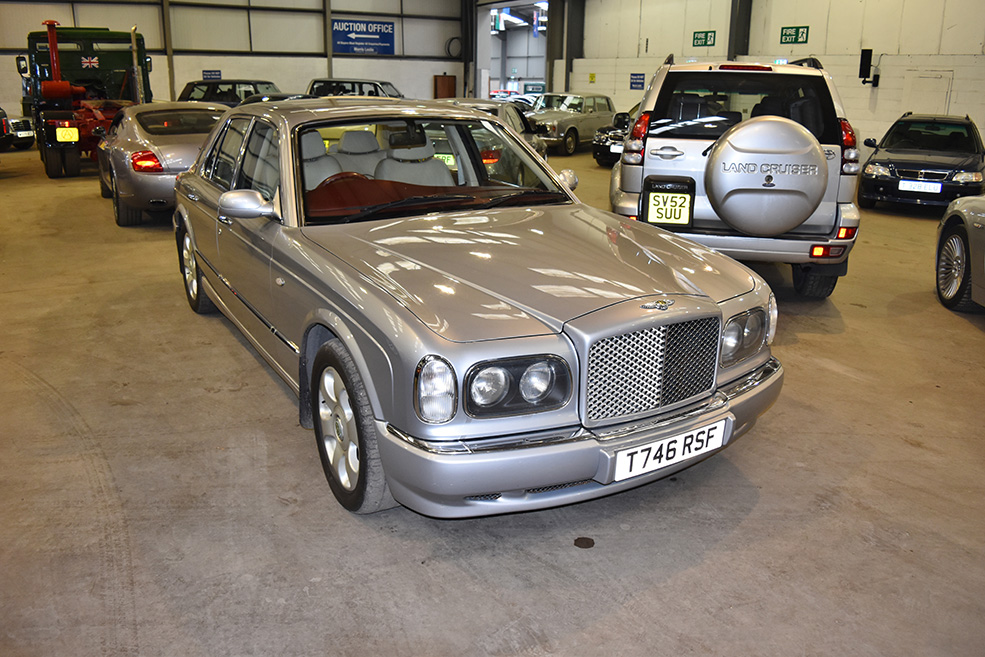 This 1999 Bentley Arnage auto, looked good value and just made its top estimate of £12,000.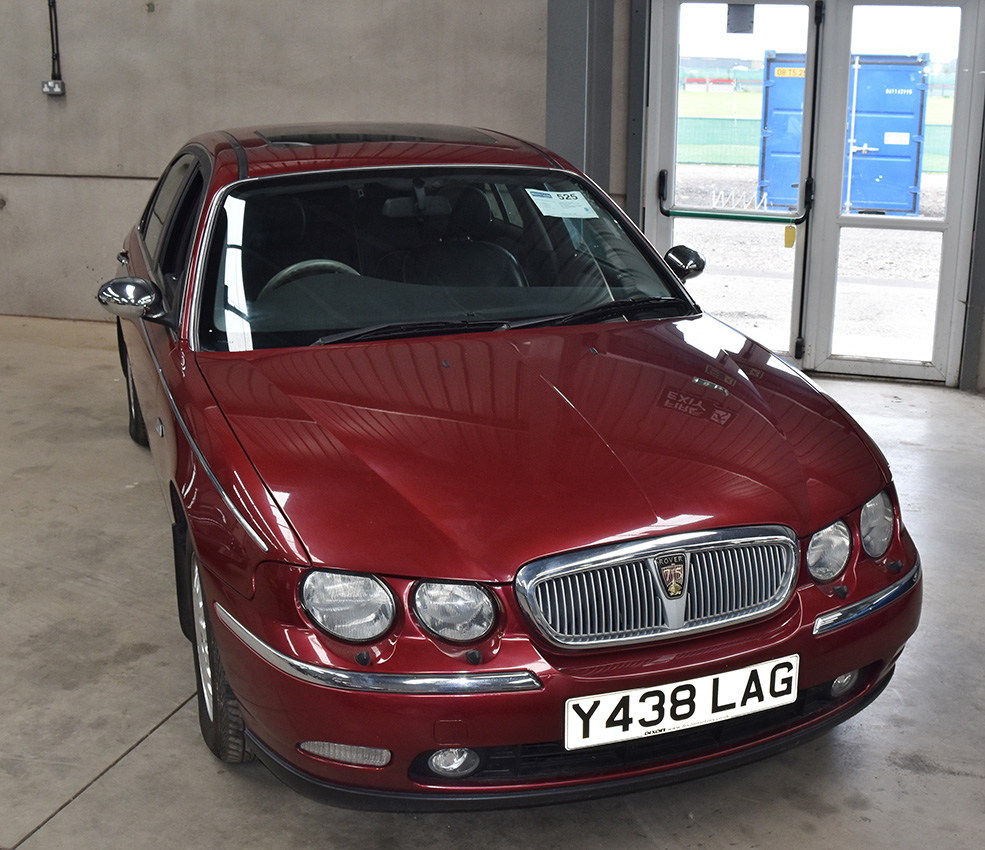 A modern day classic like this low mileage 2001 Rover 75 Connoisseur auto, seemed a snip at a top estimate of only £1000 that included leather and wood trimmings. A buyer felt likewise, and the car sold for £670.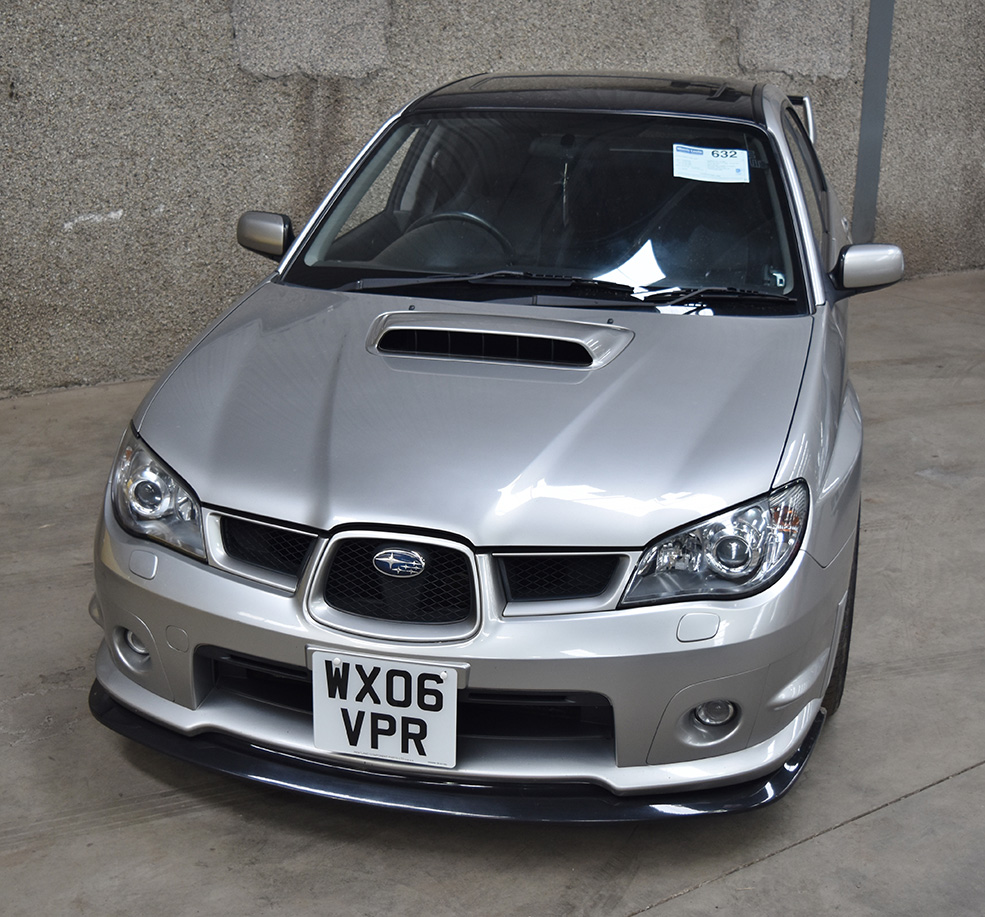 This Subaru Impreza WRX certainly looked the part of a rally champion and sped away at a mid-estimate £4250.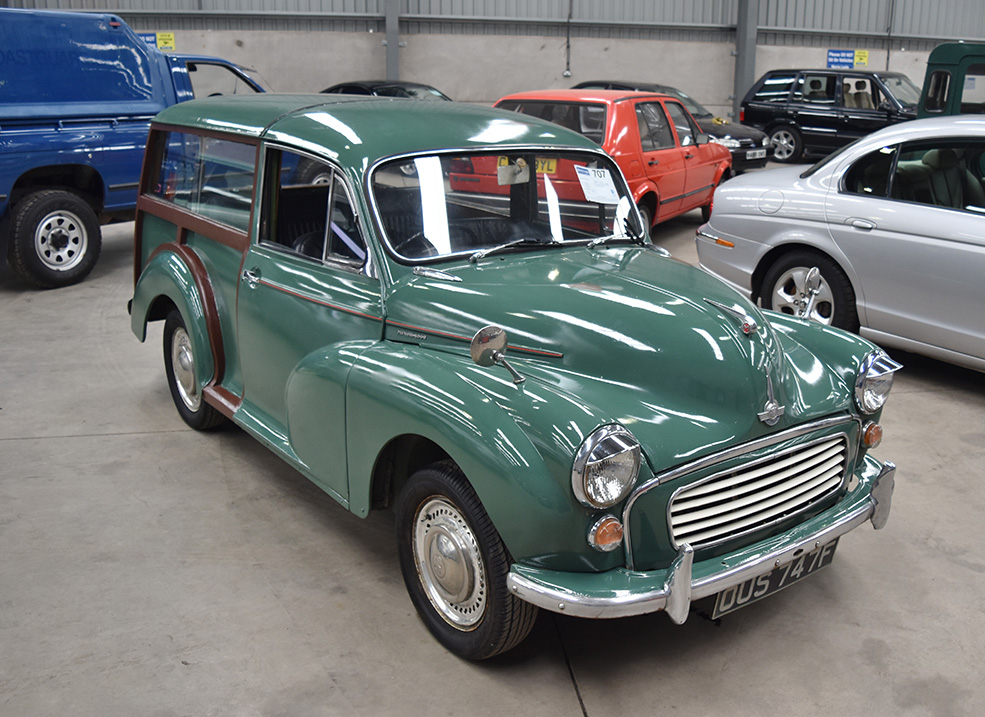 Morris Minor Travellers are always popular, and were first introduced in October 1953. Buyers were suitably impressed with this tidy example, which fetched £1700, a tad below bottom estimate.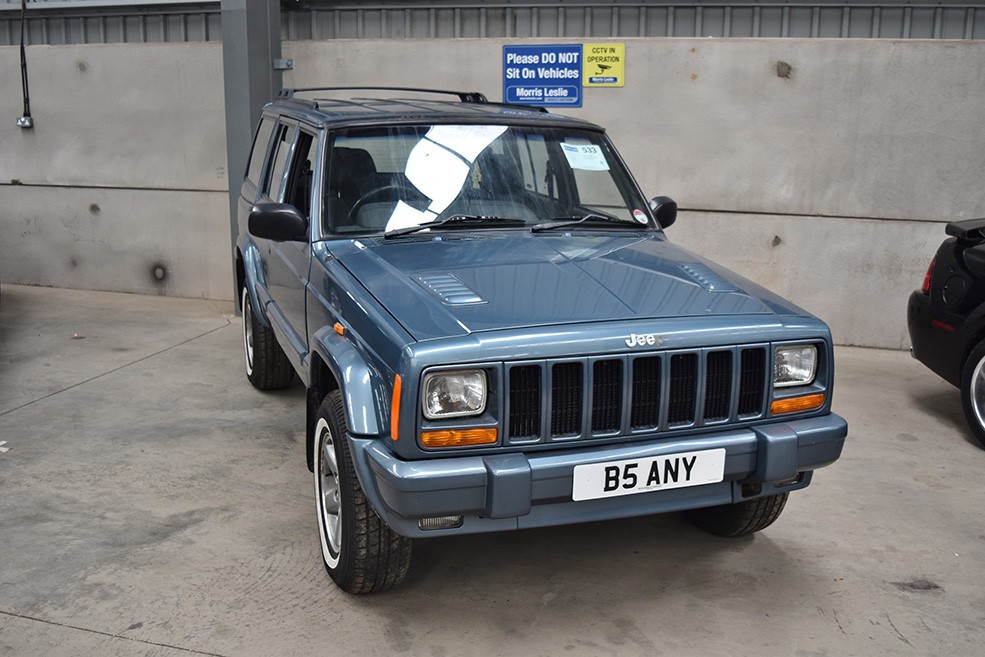 When Jeep introduced the Orvis trim for its flagship models UK buyers were a little bemused as the most were unfamiliar with the sports clothes brand. Nevertheless the cars came 'fully loaded' and gave Land Rover a run for their money. This TD Cherokee model still looked the part at a hammer price of £1900.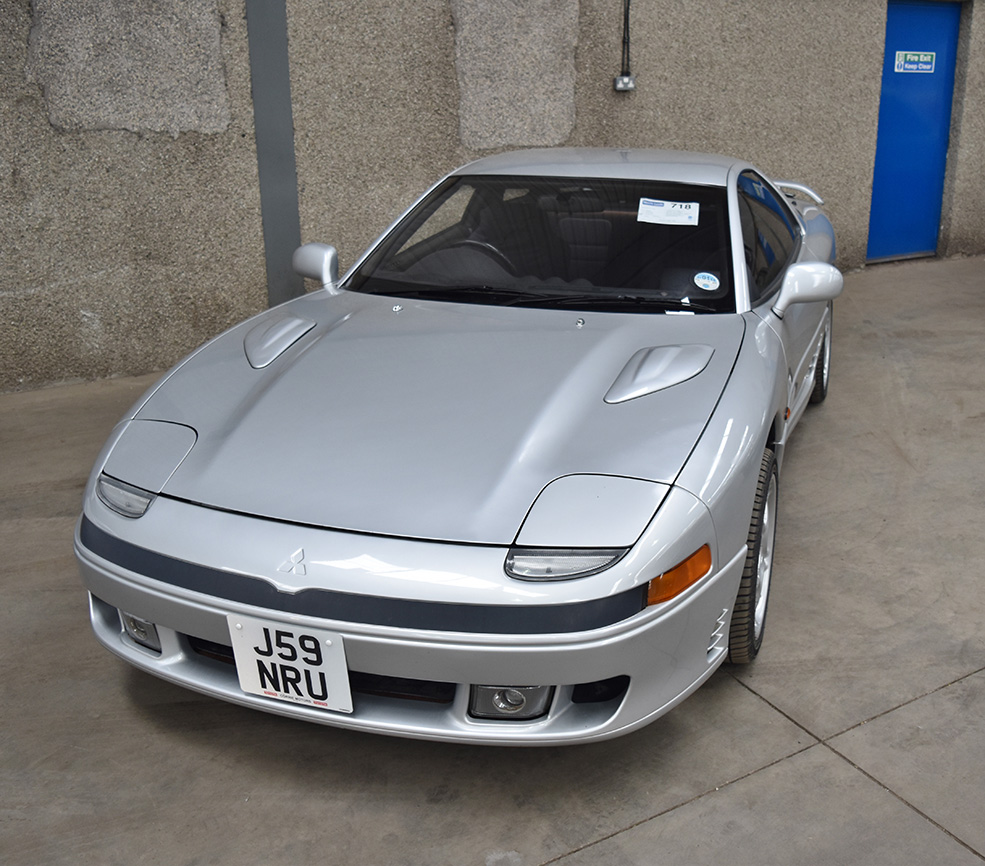 The Mitsubishi GTO chimed perfectly with the times, and showed that the Japanese could compete in market sectors once the preserve of the Europeans. With 2970cc under the bonnet, the car was also no slouch. This 2002 example was sold for a mid-estimate £3700.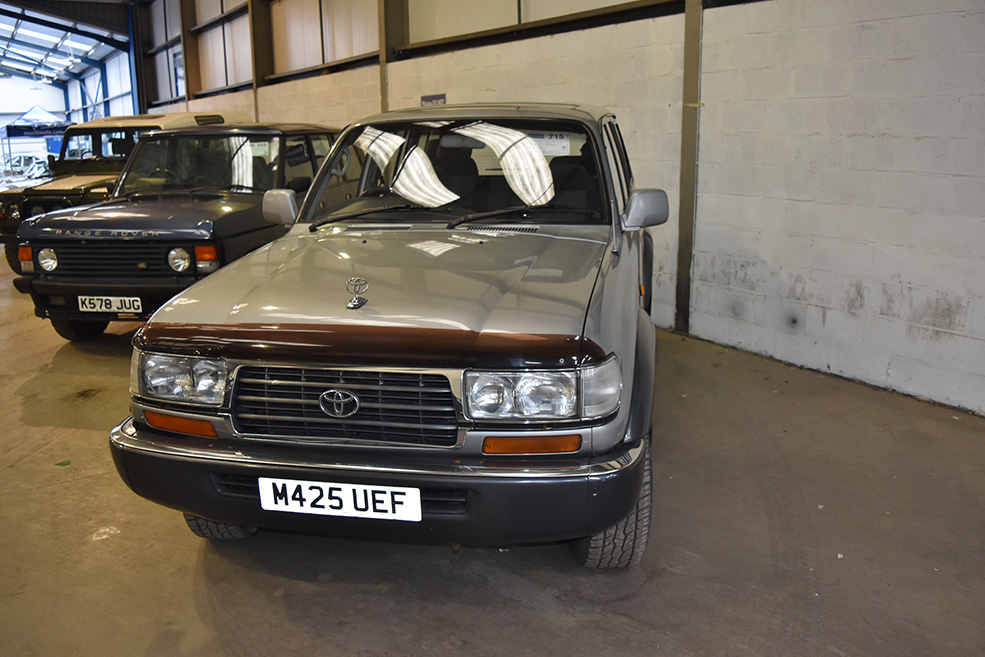 Toyota Land Cruisers were always capable of high mileages, as well as being able to handle everything the countryside could throw at them. This 1994 VX found a happy buyer at a mid-estimate £3500.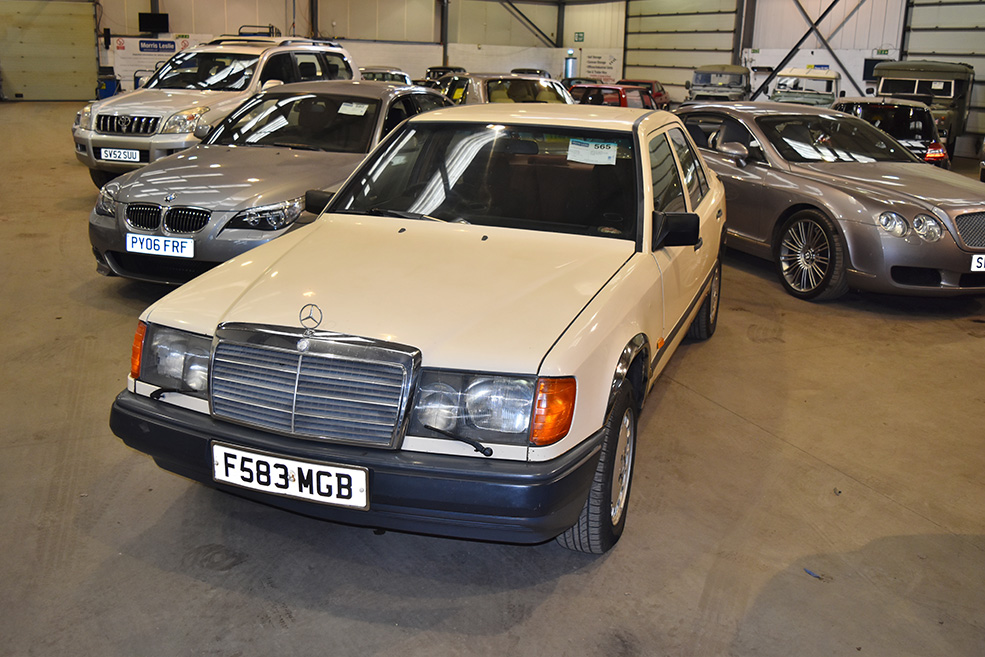 The 1988 Mercedes 300D diesel auto cut an impressive sight whether it was just being used as a taxi, or gliding down Kensington High Street: a bargain at £840?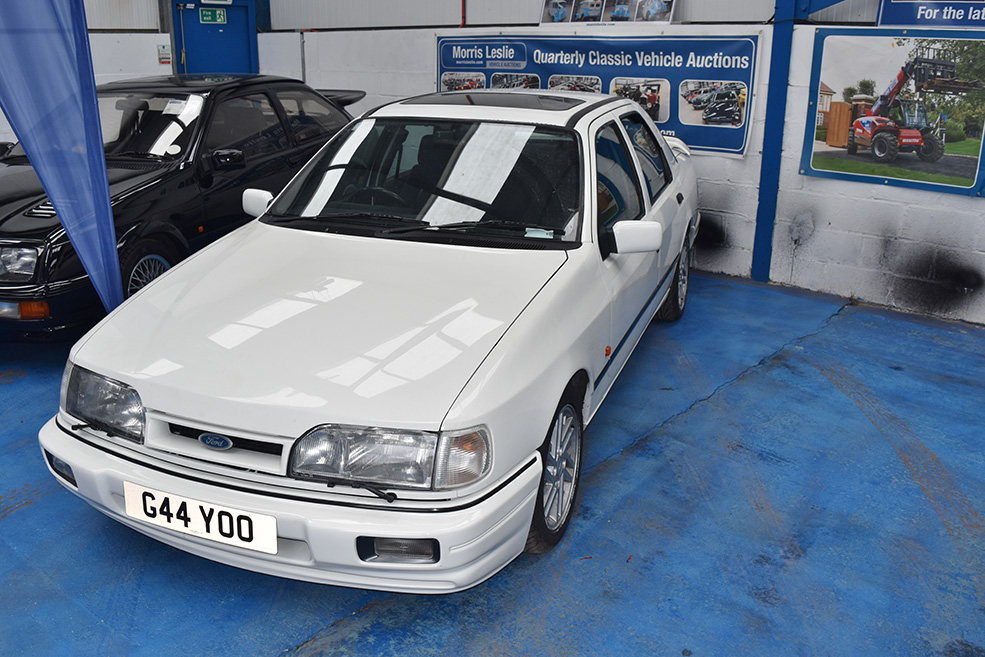 This 1989 second generation 'OO' registration (an Essex plate often found on Ford press cars) four-door Sierra Sapphire Cosworth narrowly beat its top estimate of £15,000.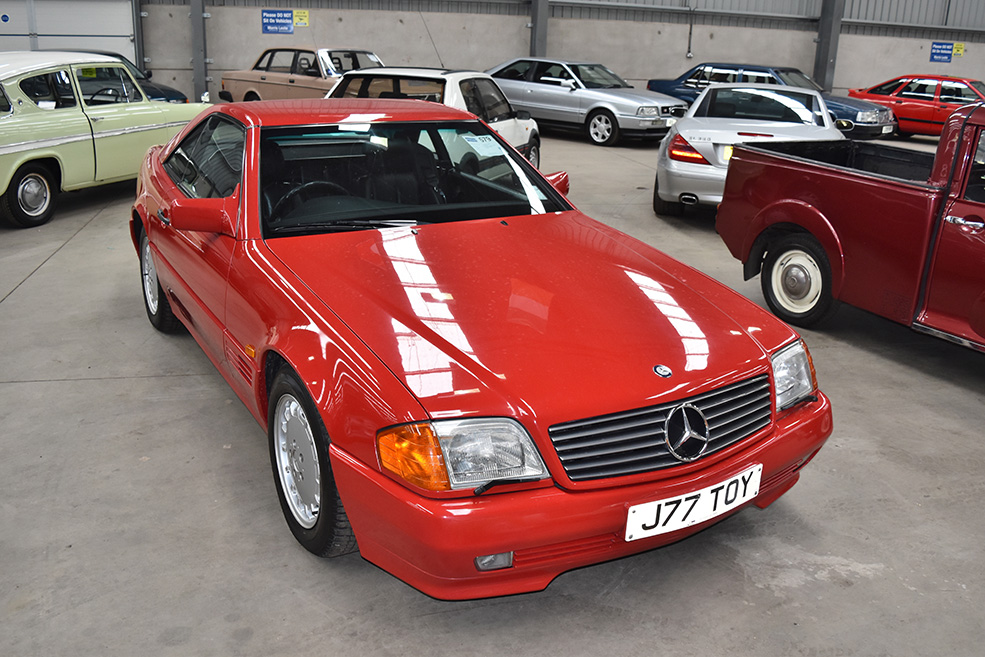 This 1992 Mercedes 399SL-24 was presented with the cherished number J77 TOY. The car easily beat its top estimate of £5500.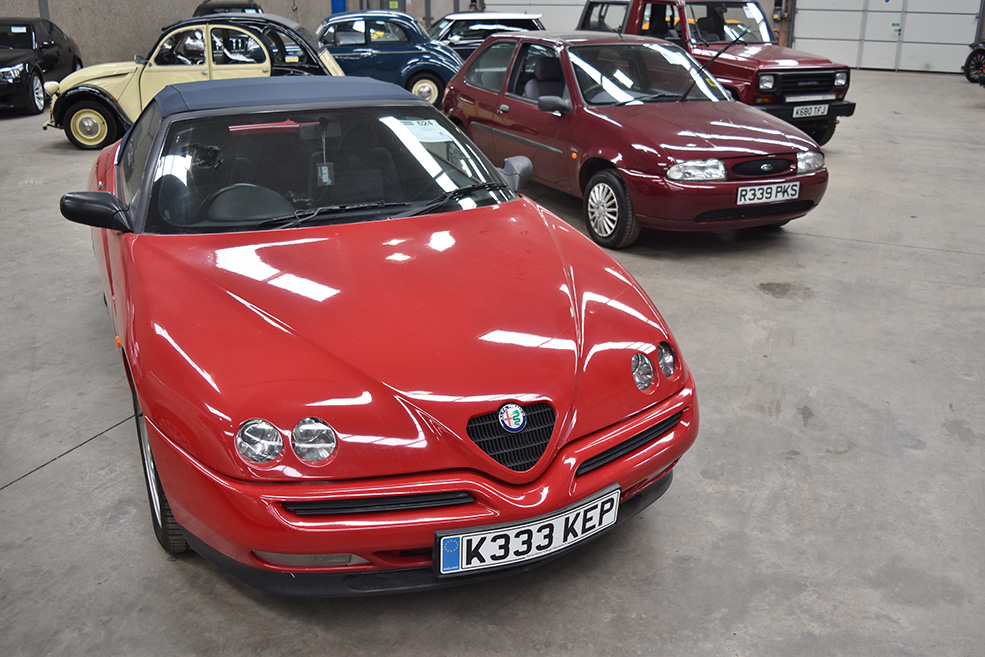 The '916' Alfa Spider already has a loyal following, and this 1998 Twin Spark was good value with a hammer price of only £800.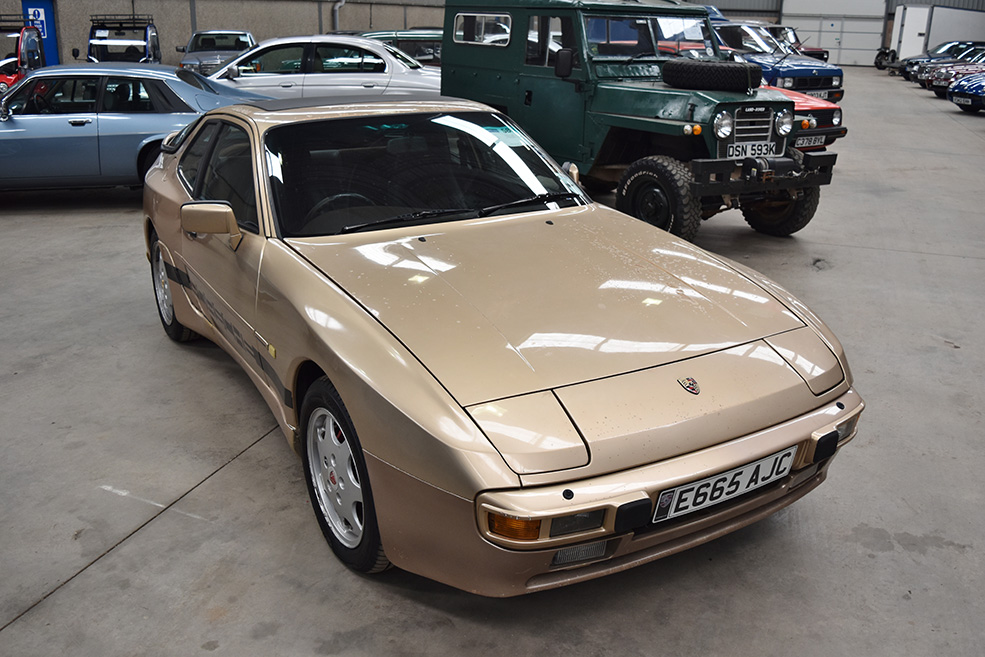 Even with 100,000 miles on the clock, this Porsche 944 fetched a creditable mid-estimate £1,300