There were more than 160 lots up for grabs at Morris Leslie's late summer classic auction, which took place at its Errol base near Perth on August 18. Because of holidays and other distractions, summer sales can be notoriously fickle, but a healthy crowd turned up to cast an expert eye on proceedings.
A 1951 Singer Roadster 4AB headed the pack at £26,500, just short of the lower end of its £27,000-£30,000 estimate. The 4AB model was equipped with hydraulic front brakes, a four-speed gearbox and independent front suspension. A past winner of several classic car shows, this example was fully restored by the late Bill McBain of Losset Motors, Alyth, in 2006, and was presented with the factory tool kit still under the bonnet.
Another top performer was a 1974 Jensen Interceptor III 2-dr coupe automatic, which made £25,175. The Mk3 Interceptor was introduced in 1971 and featured a revised front grille, headlamp finishers, GKN Alloy Wheels and air conditioning as standard. This car was equipped with the later 7.2-litre Chrysler V8 engine.
Fans of smaller cars would have been impressed by the 1961 Isetta 300. Derided as mere bubble cars in their heyday, there was nothing lightweight about the £8840 that changed hands when the hammer came down just shy of the BMW's £9000-£10,000 estimate.
Travellers down memory lane would have appreciated the 1946 Rover 10, which was originally introduced before World War II. The final version of the 10 was launched in 1939 and was part of the Rover P2 range, along with the Rover 12, 14, 16 and Rover 20. Hostilities put a stop to war time production, but the car re-surfaced in again in 1946 at Rover's new plant in Solihull. This particular example in tidy condition, fetched £6890.
Other standouts included a 1982 Volvo DL saloon at £6,500, a 1995 Rover Mini Mayfair auto at £3500, a 1991 Peugeot 205 GTI that sold for £6625 and a muscular 2005 Ford Mustang GT that reached £9300. The total turnover came to just over £400,000.
We've selected some of our auction highlights below, but for a full catalogue, visit Morris Leslie or call 01821 642574.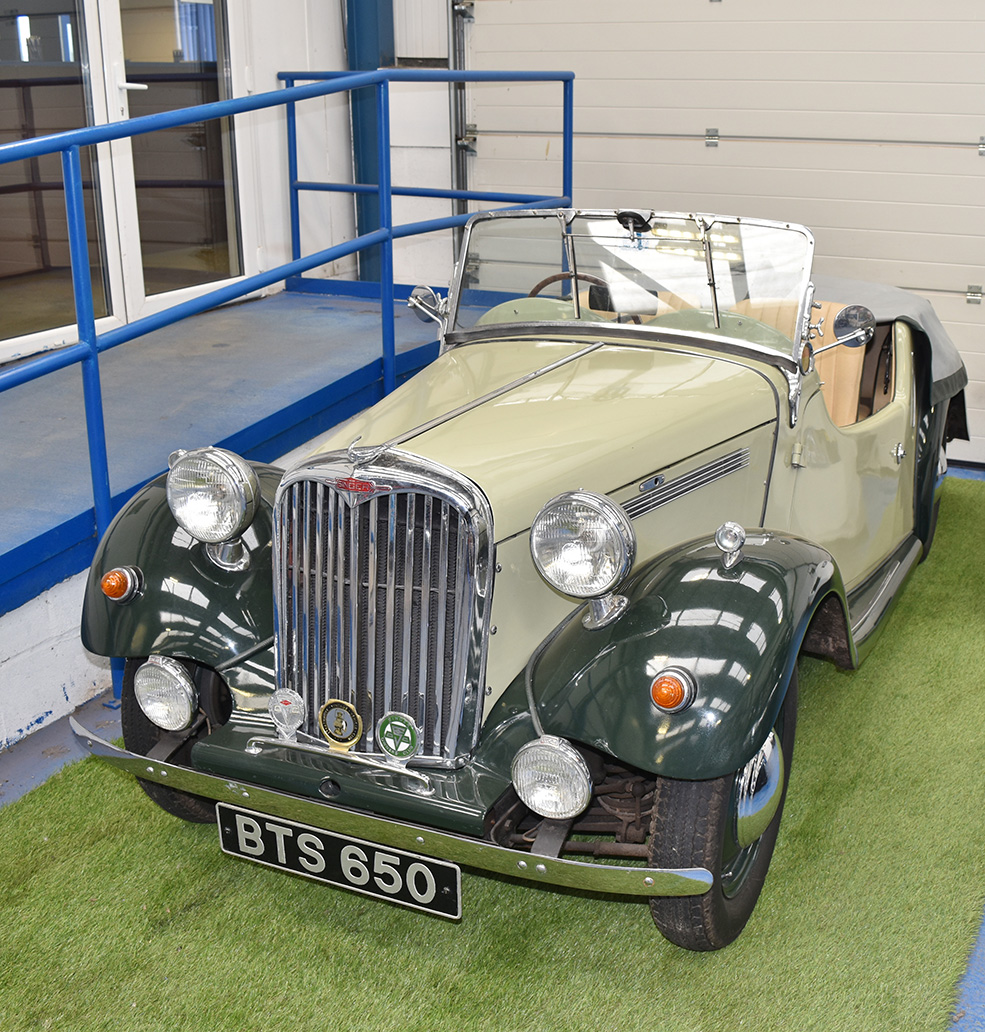 The Singer Roadster was an open version of Singer's pre-World War II2 Bantam saloon, and the car's flowing lines made it one of the most attractive roadsters on the market. This example sold for £26,500.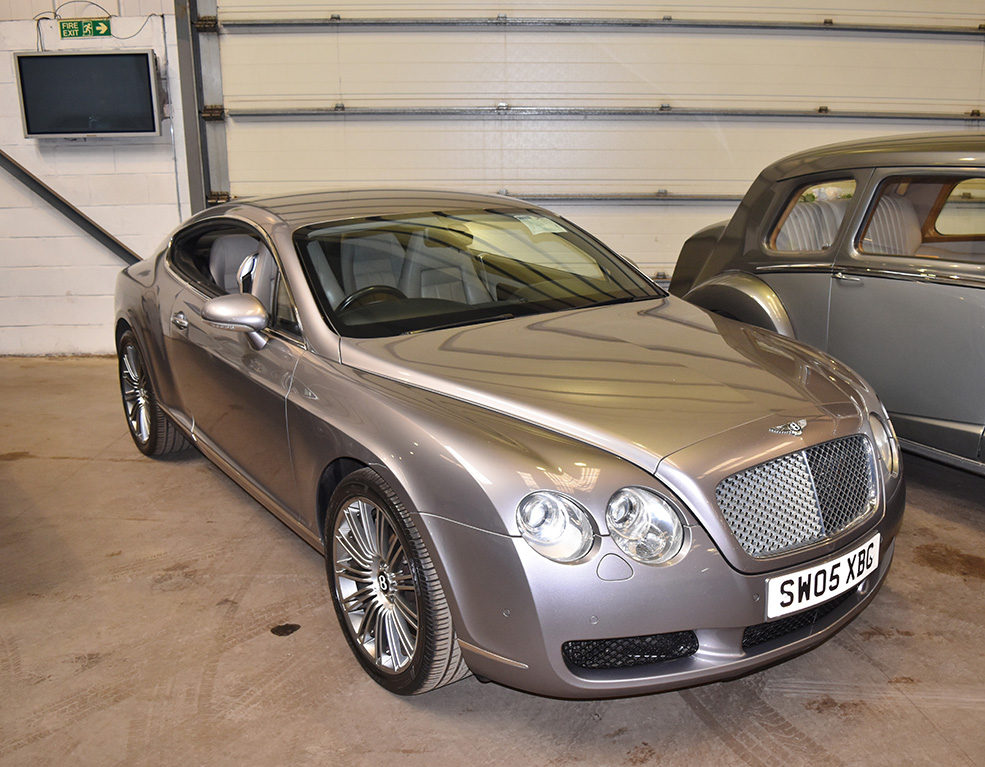 The Bentley Continental GT Auto was originally introduced in 2003, and was the first car released by Bentley under VAG management. This 2005 example had 5998cc lurking under the bonnet, and surpassed its £20,000 lower estimate to reach £20,670.

Jensen was particularly prone to financial downturns, but the Interceptor was one of the most iconic cars of the early 1970s. This 1974 model was built two years before the firm went into receivership in 1976, and sold for £25,175.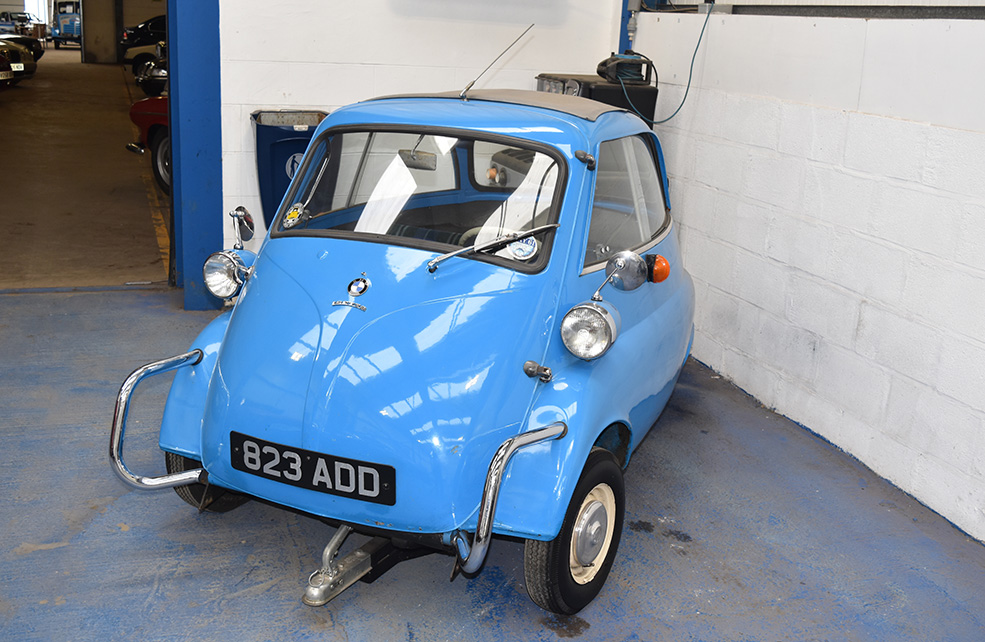 Sold for £8840, this Gloucestershire-registered Isetta was surely the smallest car in the auction. The previous owner to the vendor was a micro car enthusiast who had owned the car for approximately 18 years.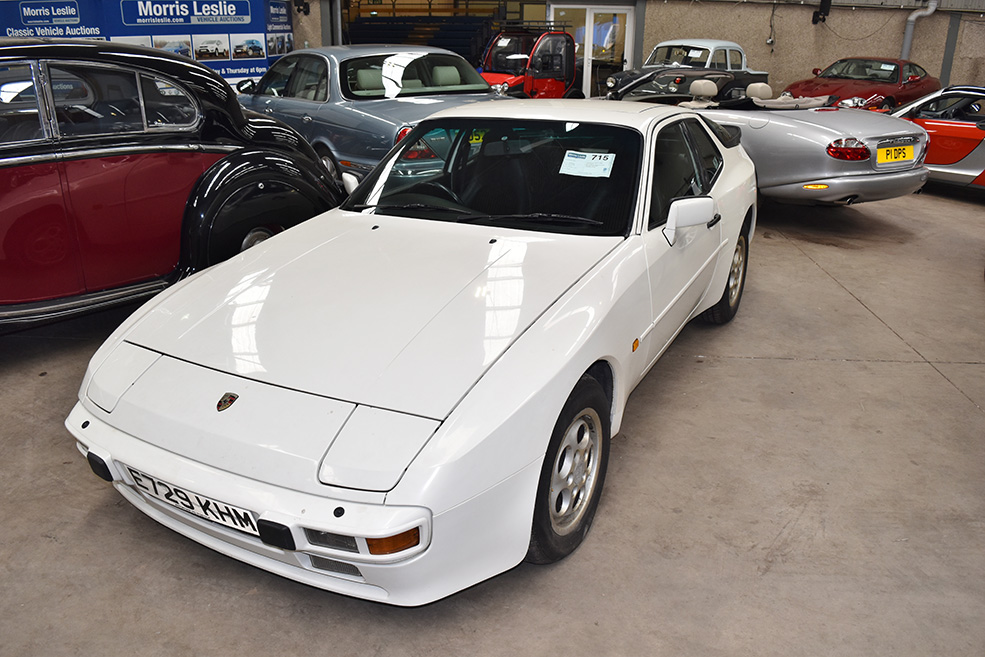 This 1987 Porsche 944 was supplied new by Motortune in London, and has only had two female owners. The 944 was built from 1982-1991, and was available in coupe form like this one, or as a cabriolet. This particular example beat its £3000-£4000 estimate, weighing in at £4660.

This 2005 Mercedes SL 350 Auto two-door convertible automatic had a relatively low 82,900 miles on the clock, and surpassed the lower end of its £9000-£10,000 estimate to sell for £9275.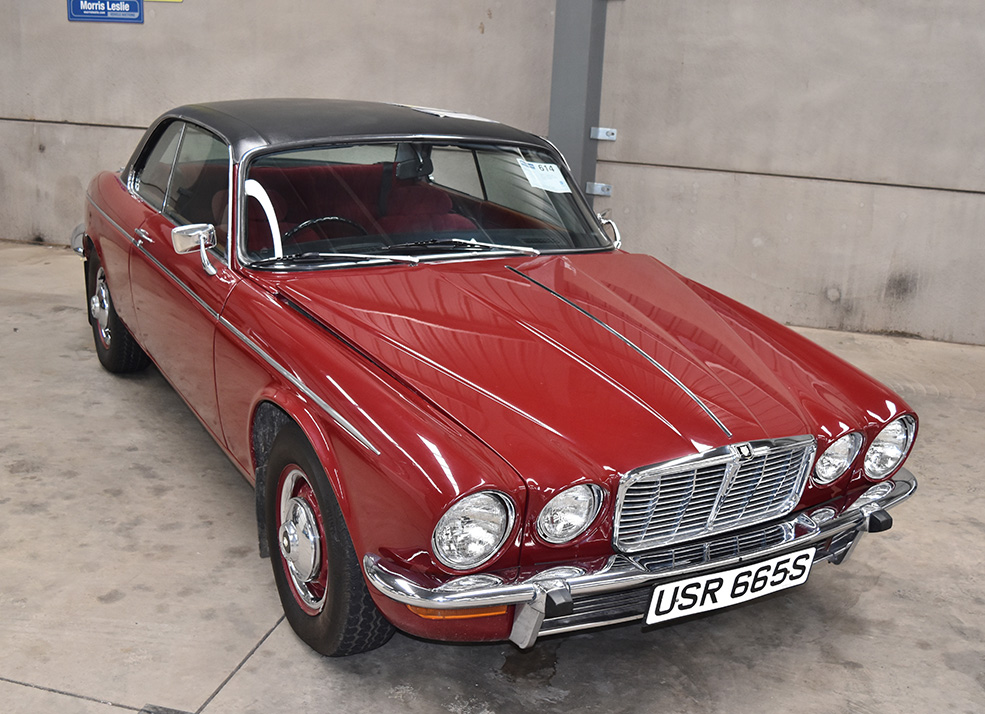 Part of the RMP private collection, this 1978 Jaguar XJ 4.2C Auto was an example of the rare pretty two-door coupe version of Jaguar's very successful XJ Series II saloon. With 170bhp on tap the bidding was brisk, with the hammer finally coming down at £17,066 – close on the halfway point of the predicted £16,000-£18000.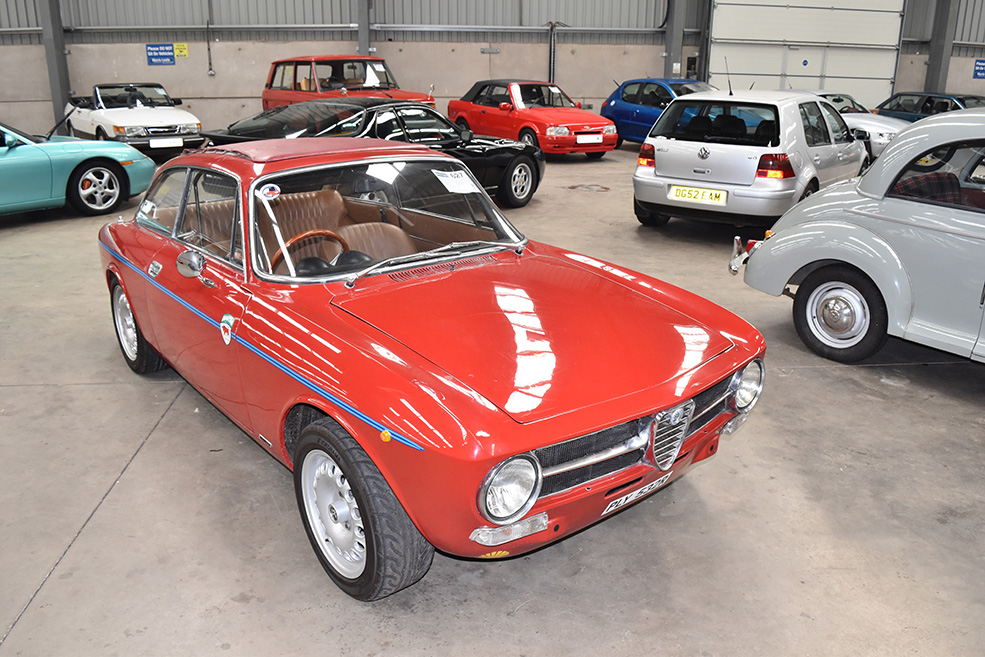 For buyers on the lookout for a bit of Italian charm, the 1971 Alfa Romeo GT Junior was just the ticket. Originally with a 1298cc engine, it had been upgraded with a 1600 motor and came with plenty of paperwork. Estimated to sell for £10,000-£12,000, it cruised to a final selling price of £11,450.

Another part of the RMP private collection, this Rover 10 wore a Hampshire registration. It sold for £6890, which was a little way short of its £8000-£9000 prediction.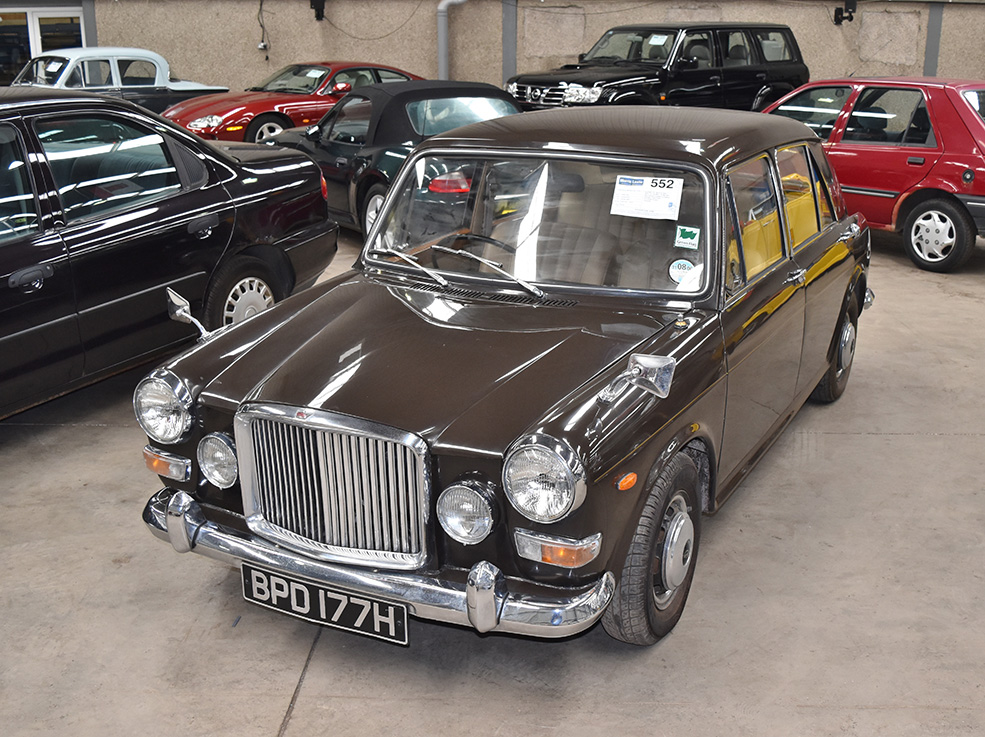 The Vanden Plas 1300 Princess was another example of badge engineering, but none the worse for that. How many other 1970 small saloons could boast leather upholstery, a wooden dashboard and wood veneer picnic tables? After a flurry of bids this automatic example sold for £4060 against an estimate of £4000-£5000.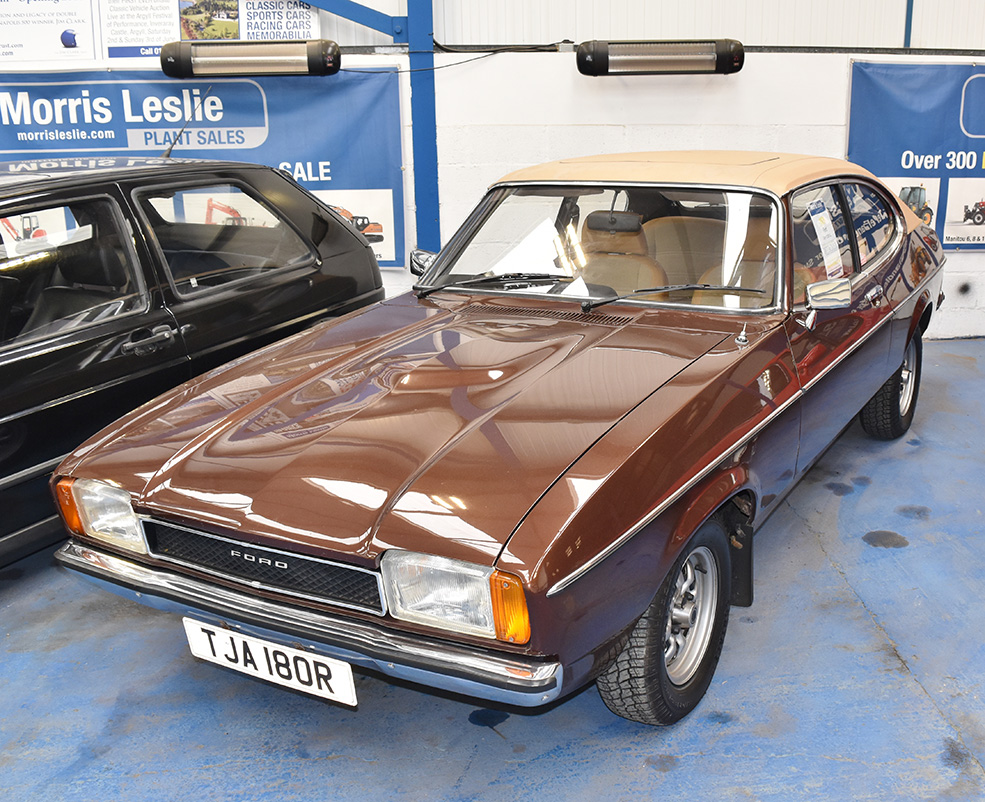 A Ford Capri II 2000 GL auto would have been a nice car to drive around in the hot summer of 1976, and this example sped away for £12,084, just over the lower end of its estimate.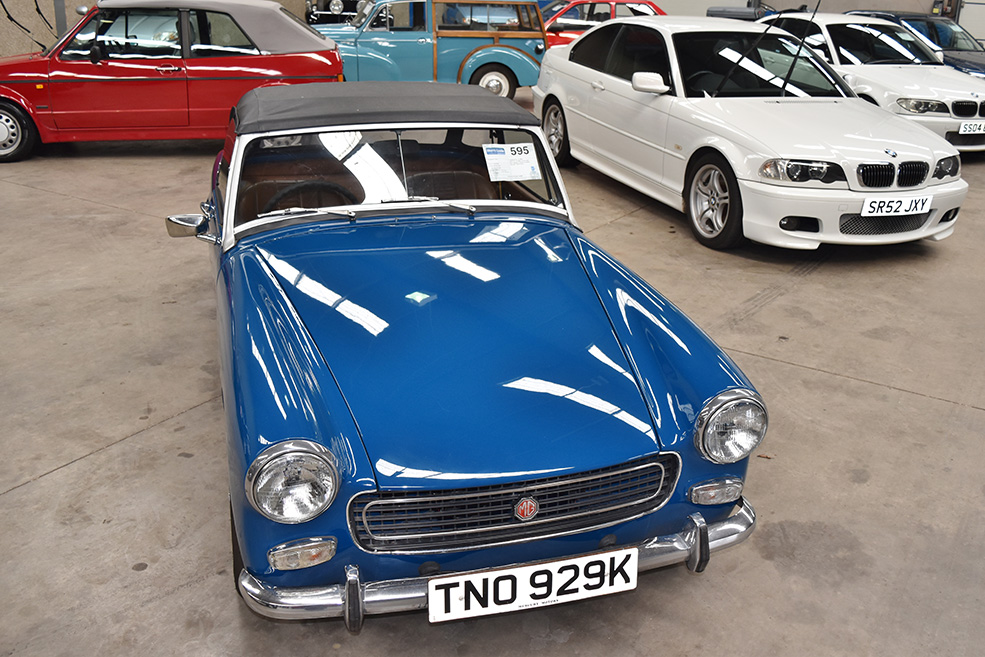 The MG Midget could be an aspiring youngster's first step into the sports car market, and this 1972 example with the sought-after 1275 engine looked very good value at its hammer price of £4660.

Boasting a quirky design, many Austin Metropolitans were sent for export, particularly to the British Commonwealth. This ex-South African example returned to the UK in 2015, and was presented with a BMI Heritage Trust Certificate. The 1500cc saloon surpassed its £7000-£8000 prediction to sell for £8580.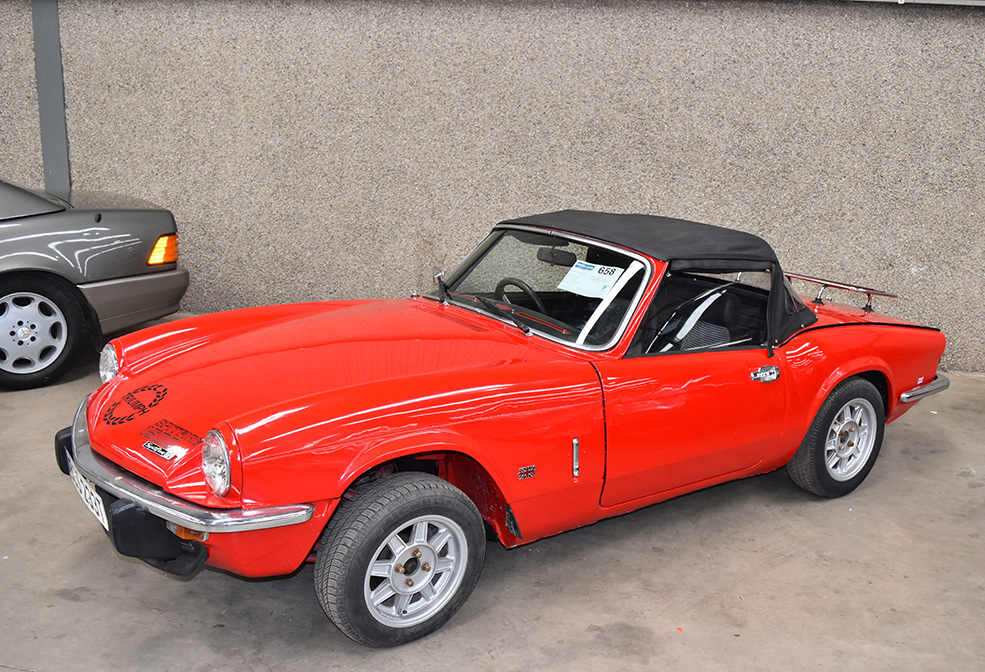 This low-mileage 1979 Triumph Spitfire attracted some attention in its fetching red livery, and found a buyer at £2400 – just under the lower end of its estimate.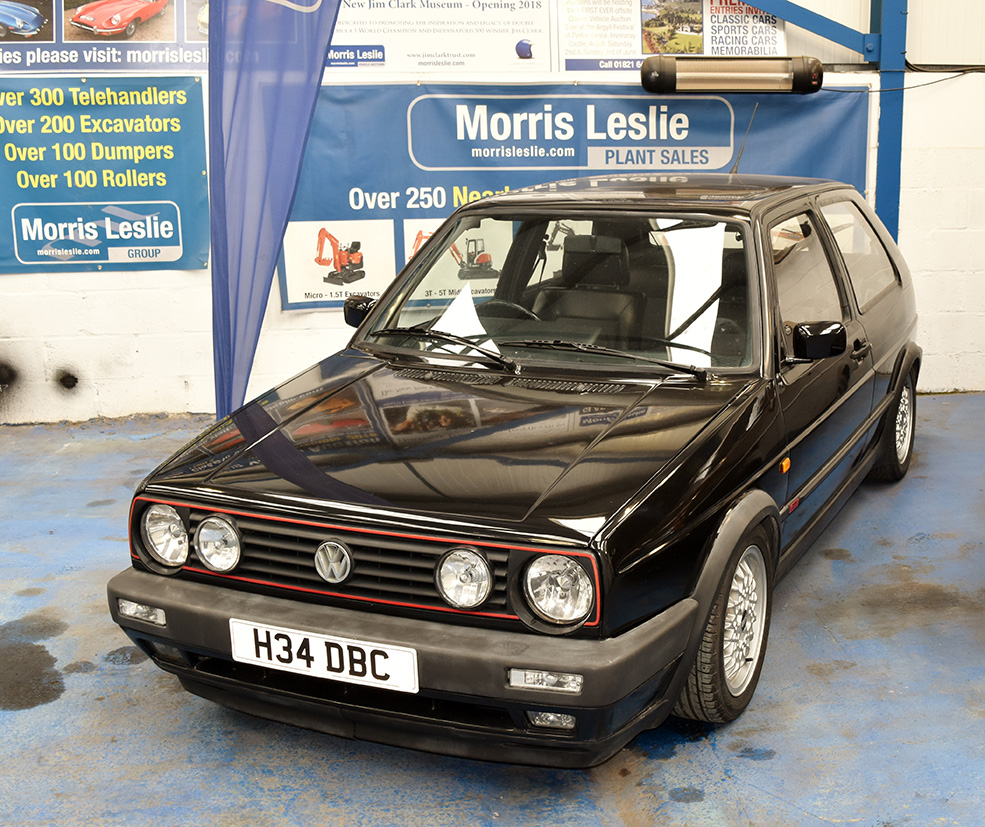 The Golf GTI inspired a generation of hot hatchbacks, and this 1990 example still looked the part. Several buyers thought the same, with the hammer coming down at a very reasonable £3400.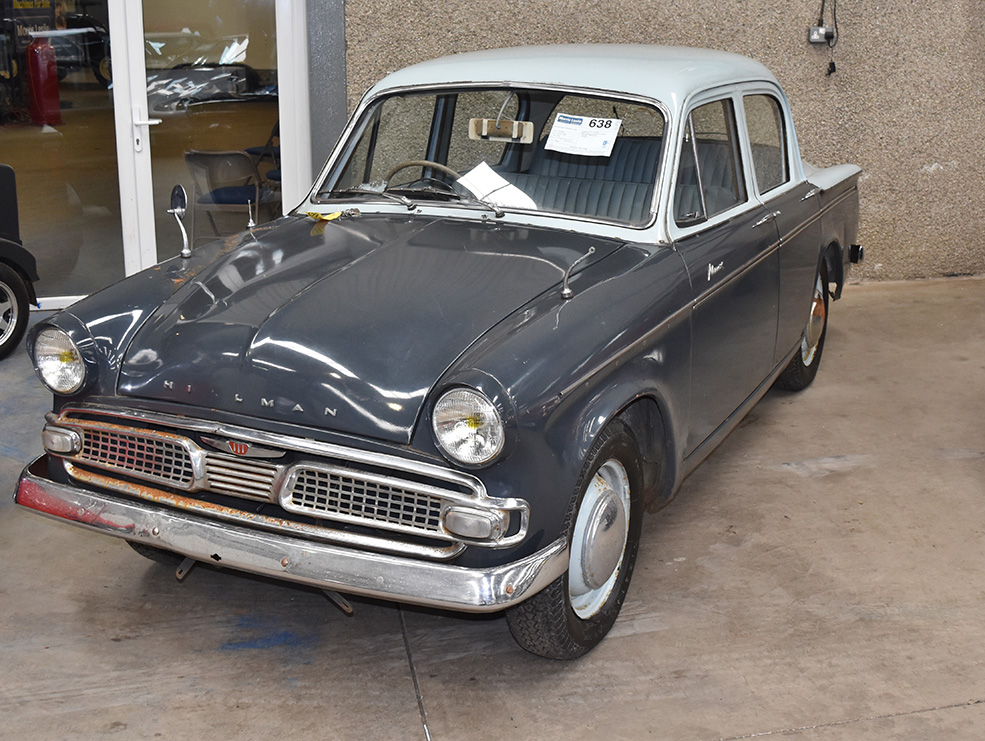 This 1959 Hillman Minx IIIA was a non-runner, but at a hammer price of only £820 could have been the bargain of the day. The Minx made headlines at the time of its launch, as it was the first British car in the 1.5-litre range to be equipped with fully automatic transmission. A restoration project, par excellence!

Amongst the visitors present on the day was TV star and musician Fuzz Townshend. At one stage he was encouraged by the pipe band to play with them, and dutifully joined in!