REVIEW: MORRIS LESLIE, ERROL AIRFIELD, ERROL, PERTHSHIRE, PH2 7TB, APRIL 28
There was a bumper 150 lots on offer at Morris Leslie's spring classic auction, writes Bob Weir. These featured a number of veterans, including a 1923 Amilcar Type C4 Skiff that was the star of the show fetching a mid-estimate price of £26,500. Another 1920's 'Golden Oldie' was a 1923 Citroen Type C, which easily beat its top estimate of £5,000 going on to make £9,800. Nicknamed the "Petit Citron" (Little Lemon) due to its colour, 81,000 cars were produced between 1922 and 1926.
For fans of the Blue Oval, there was a very tidy 1963 Ford Anglia Super. The car was decked out in rare Lime Green, a colour that was discontinued in May of that year. The interior also featured Peru Green seat facings with Elm Green backing, a matching padded dashboard top and Fir Green carpets. The Anglia had a top estimate of £8,000, but failed to meet its reserve.
A tidy1989 Toyota MR2 found a buyer at a low estimate £3180, while a 1974 Sunbeam Rapier fastback with only 43,978 miles on the clock went for a mid-estimate £5,300. The first generation Rapier was introduced at the 1955 London Motor Show, preceding its Rootes stablemates the Hillman Minx and Singer Gazelle.
A Chevy 3100 pick-up also turned a few heads with a top estimate of £20,000. A surprising number of these American muscle machines have crossed 'The Pond' since the advent of the Internet and eBay, and this example was fitted with an original specification Stovebolt-6 214ci OHV engine with chromed rocker cover. Unfortunately on this occasion, it did not find a buyer.
Other standouts included a 1974 white Triumph Stag (£5,500), a 1929 Chevrolet GM Coupe (£10,300), a 1992 Jaguar XJS 4.0 litres (£7,600), and a sporty 2003 BMW M3 (£5400.) Total turnover amounted to £373,038, and lots of buyers went home happy.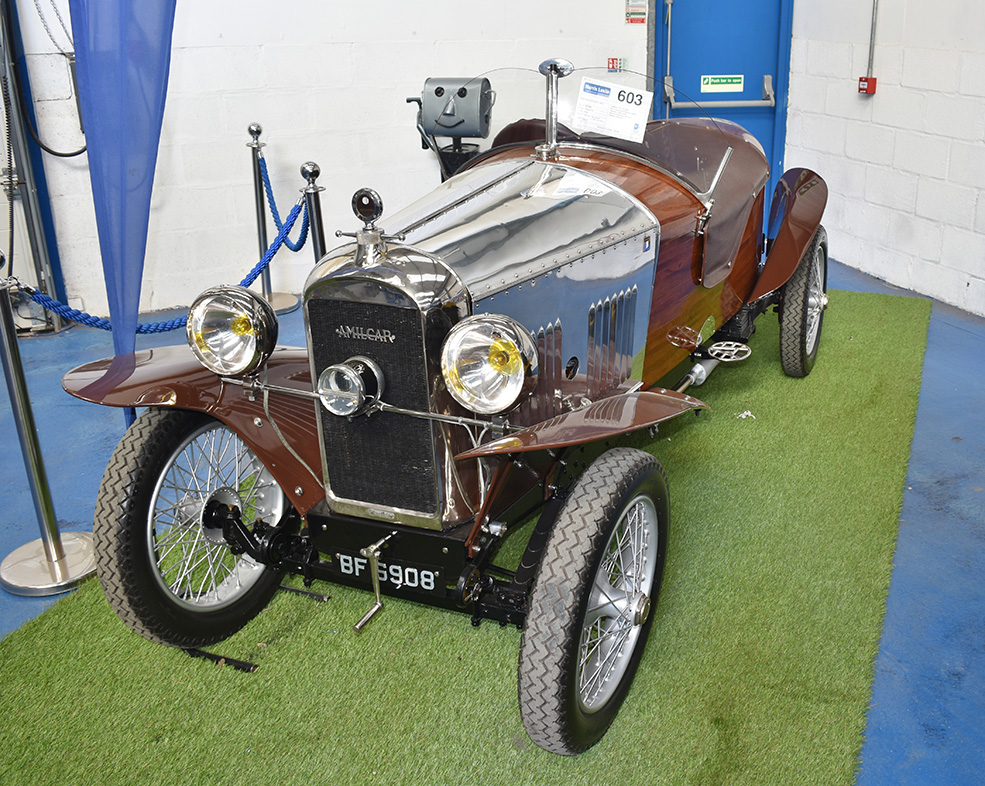 Amilcar was a French sports car manufacturer in the 1920s. The cars were popular for their elegant designs, and were known affectionately as 'the poor man's Bugatti.' Chassis number 6140 used to belong to the Karl Ritter Museum collection in Graz, Austria. The car was presented in a combination of brown, aluminium and mahogany with leather interior, at a guideline price of £25,000-£30,000.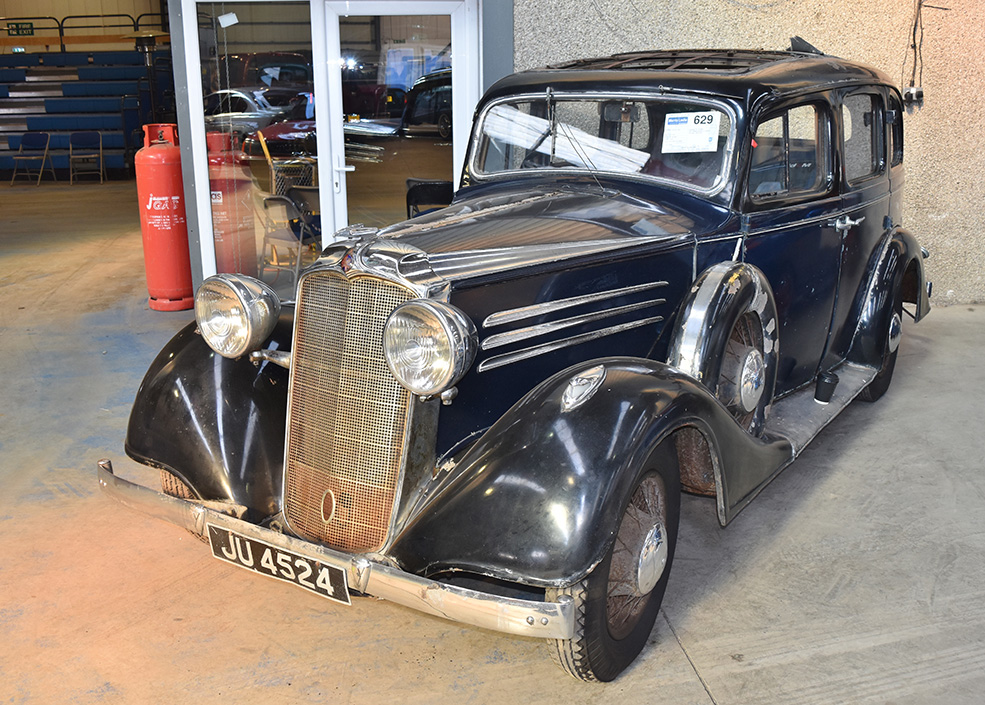 Fast forward into the 1930s, and this rare 1934 Vauxhall Big Six caught the eye. The car was originally launched at the 1933 London Motor Show, at a price of £325. Only 4584 examples were made during its three year career. The car was in need of complete restoration, which was reflected in the top estimate of only £4,000. The Vauxhall attracted a lot of interest, and sold for £3,800.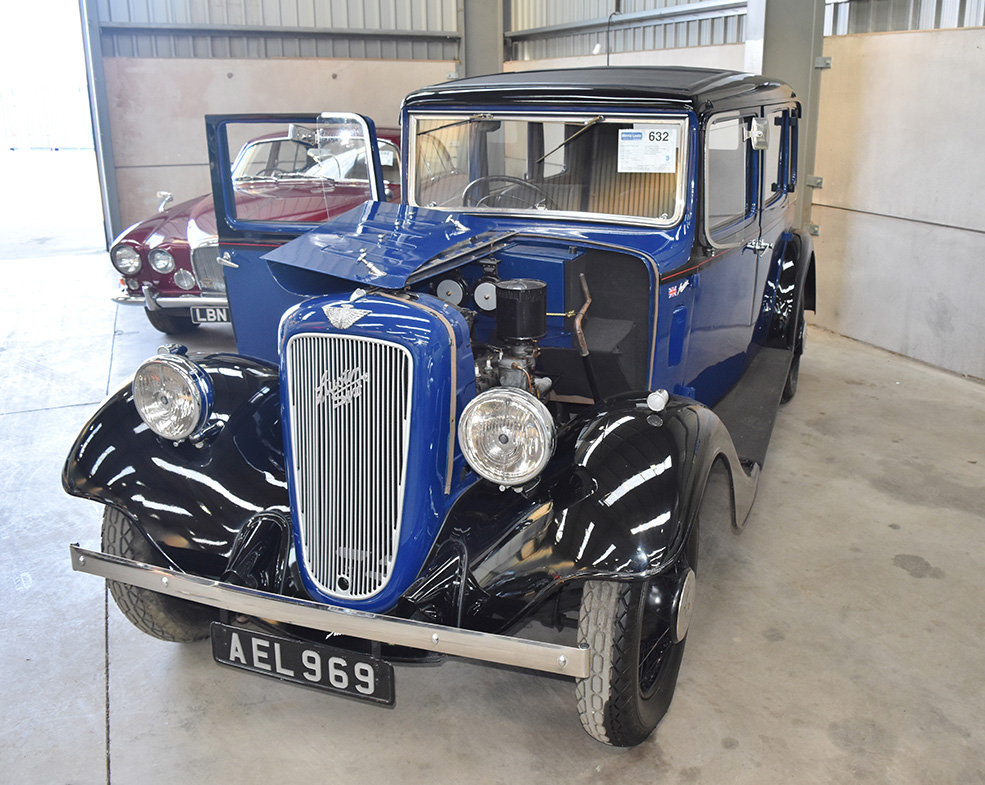 Another 1930s classic was this 1934 Austin 16 Light 6 York. This fully restored example spent most of its life in Dorset. The car was presented with documentary evidence of the refurbishment, which took over 20 years. It sold for mid-estimate at £11,100.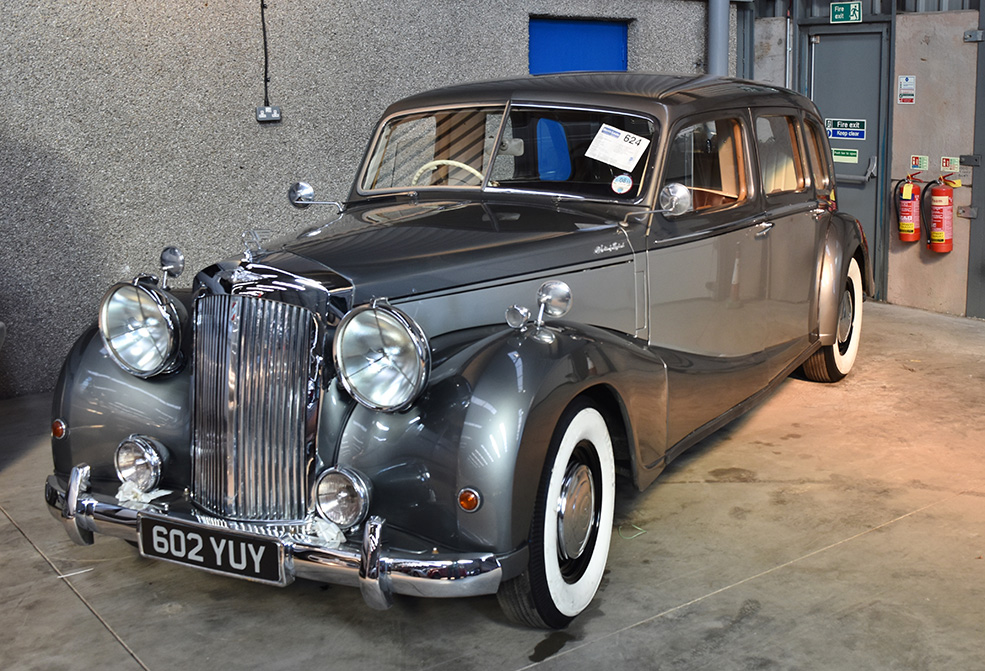 The Austin A125 was originally marketed as a saloon, but was later joined by this stretched DM1 limousine version. The car was built to compete with the likes of Bentley, and Armstrong Siddeley. This top end model featured extra seats, and a glass partition between the driver and passengers. Despite the car's lavish spec, it failed to find a buyer.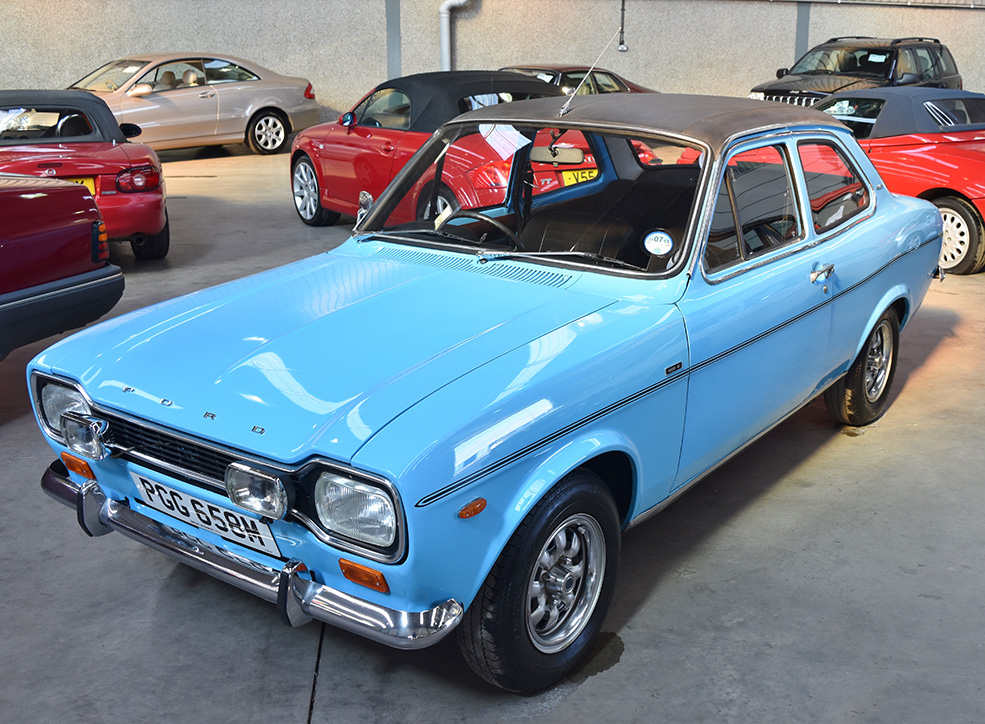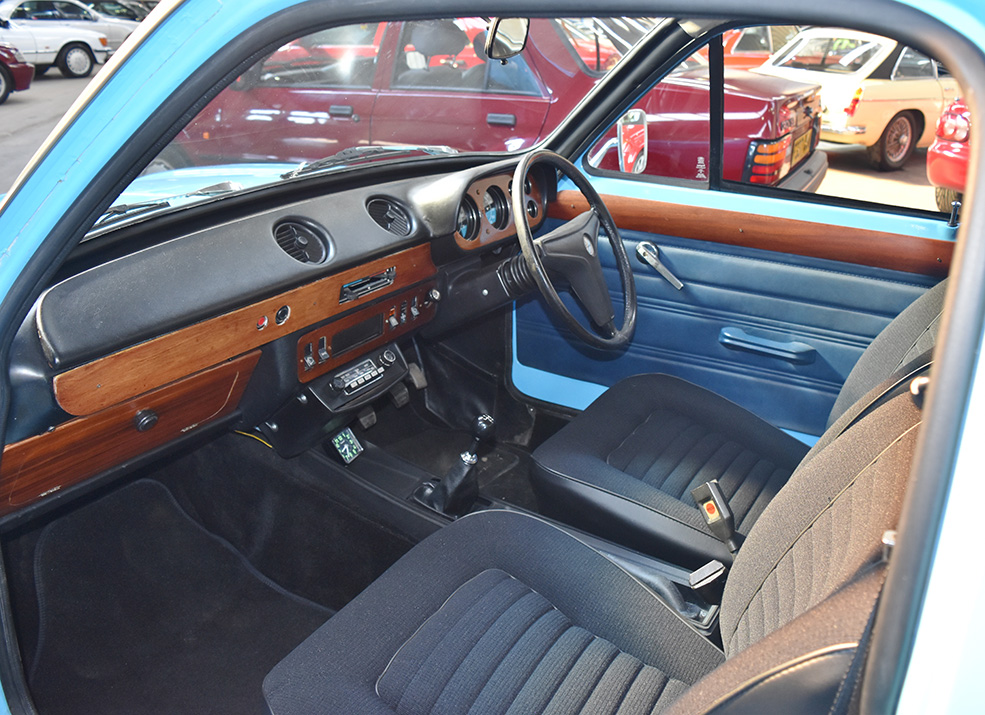 This 1974 Ford Escort Mk1 1300E had a top estimate of £16,000. This "executive" version of the car featured the same 13" road wings and flared wings as the Sport model, but was trimmed in wood. The Ford also remained unsold.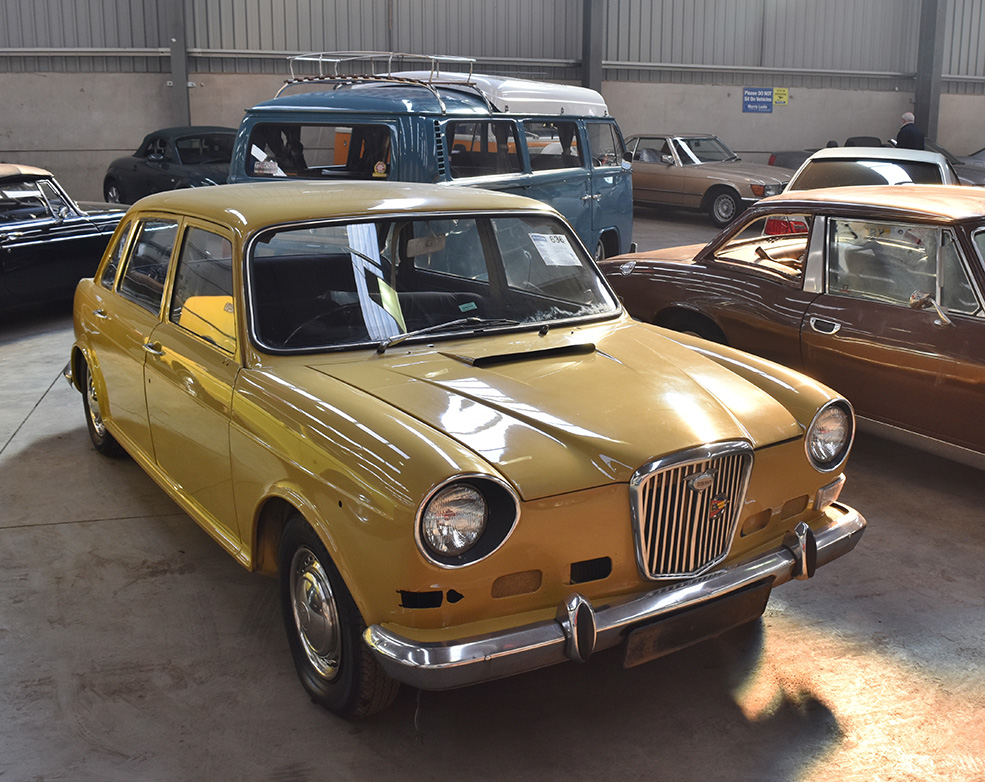 Those buyers looking for a restoration project might also have been tempted by this 1975 Wolseley Six Auto with a top estimate of only £1,000. The Six was introduced in 1972 alongside the Austin and Morris 2200. The Wolseley was equipped with a six cylinder version of the E Series 1500cc engine as used in the Austin Maxi. The model was only in production three years, and survivors are uncommon. The car sold for £1,100.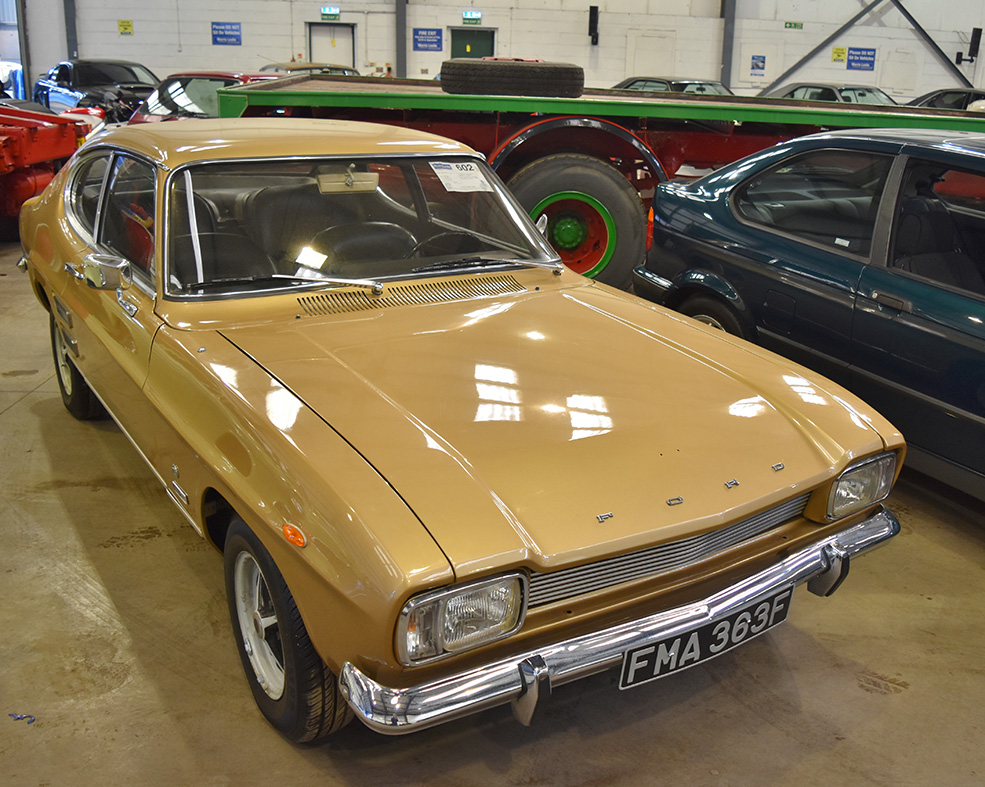 The Ford Capri was first unveiled at the 1969 Brussels Motor Show. The car was based on the Cortina and during development was given the codename 'Colt'. This was dropped because of a trademark dispute with rivals Mitsubishi and the renamed Capri went on to become a motoring legend. Despite its fetching gold paint, the car failed to meets its reserve.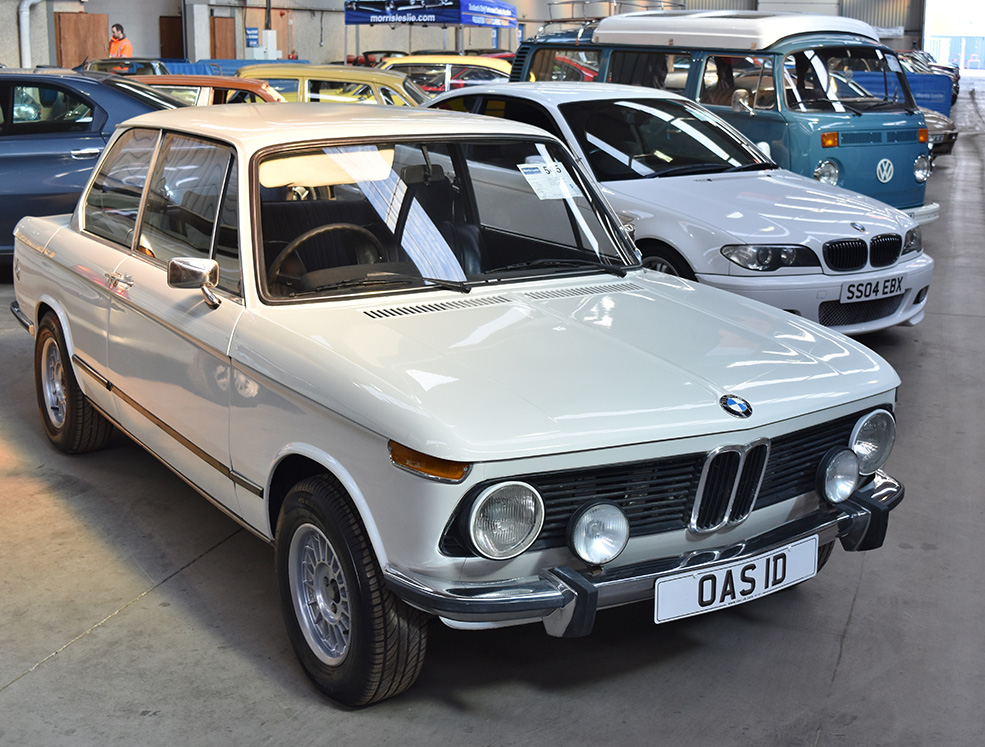 With a top estimate of only £7000 this tidy BMW 1502 was presented with a good history, and came with the bonus of a cherished number plate. The 1502 was one of the 02 series that was marketed between 1966 and 1977, and established BMW as an international brand. The car was bought for £8,000.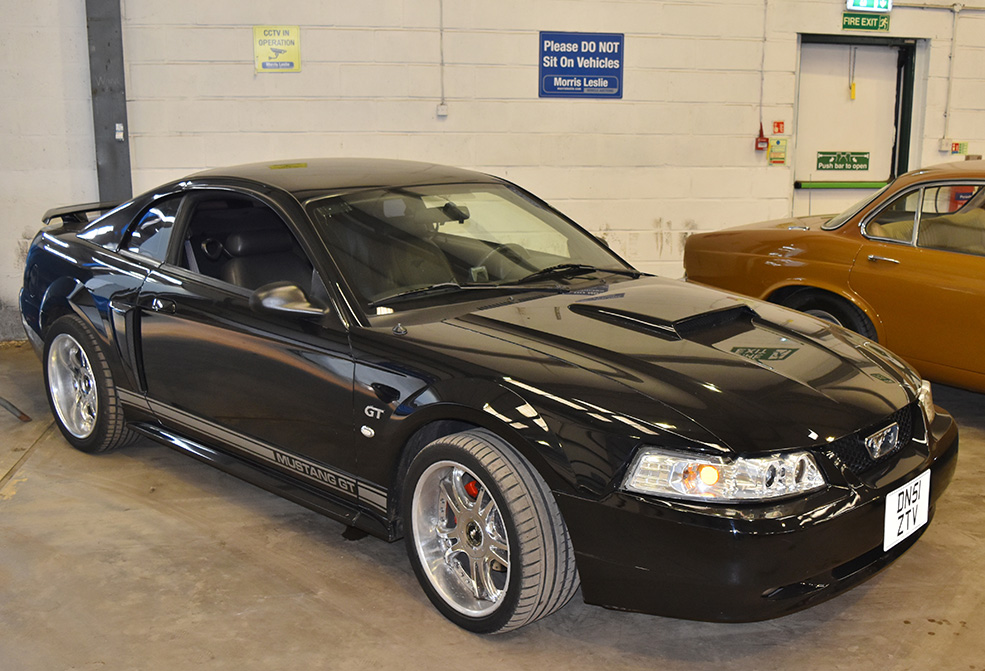 The 2001 Ford Mustang GT fourth generation "New Edge" certainly offered plenty of muscle, with 4600cc lurking under the hood. This car had been imported from California, but did not find any takers.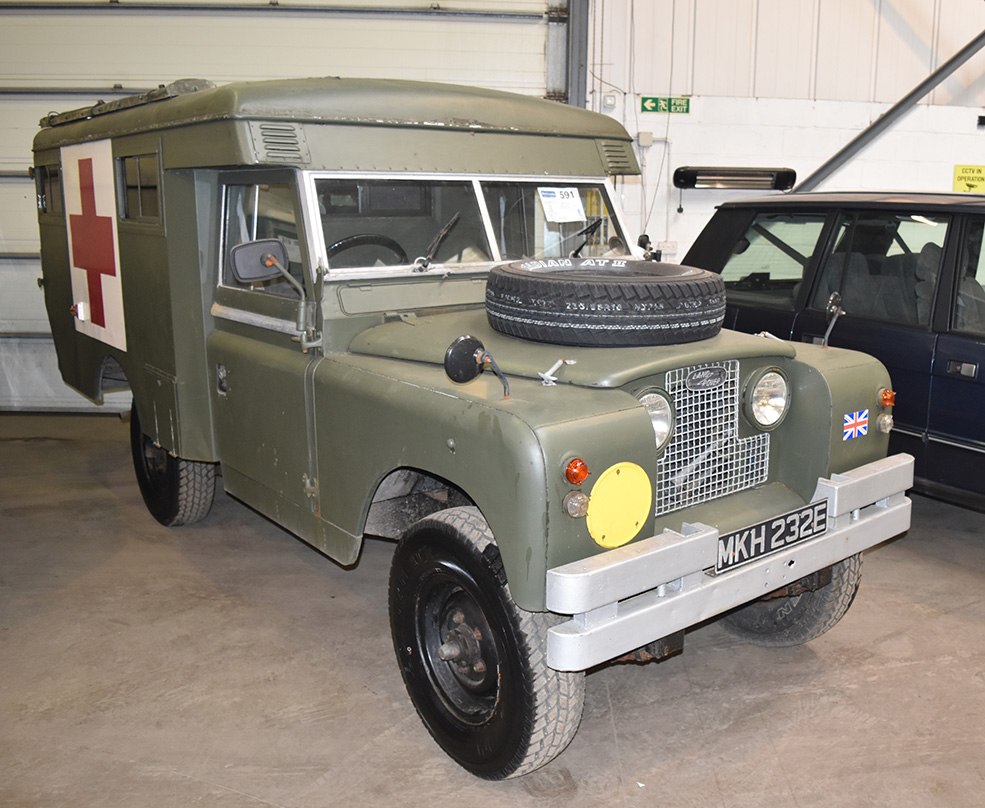 The 1967 Land Rover Series IIA ambulance would have particularly appealed to military vehicle enthusiasts, but on this occasion failed to find a new home.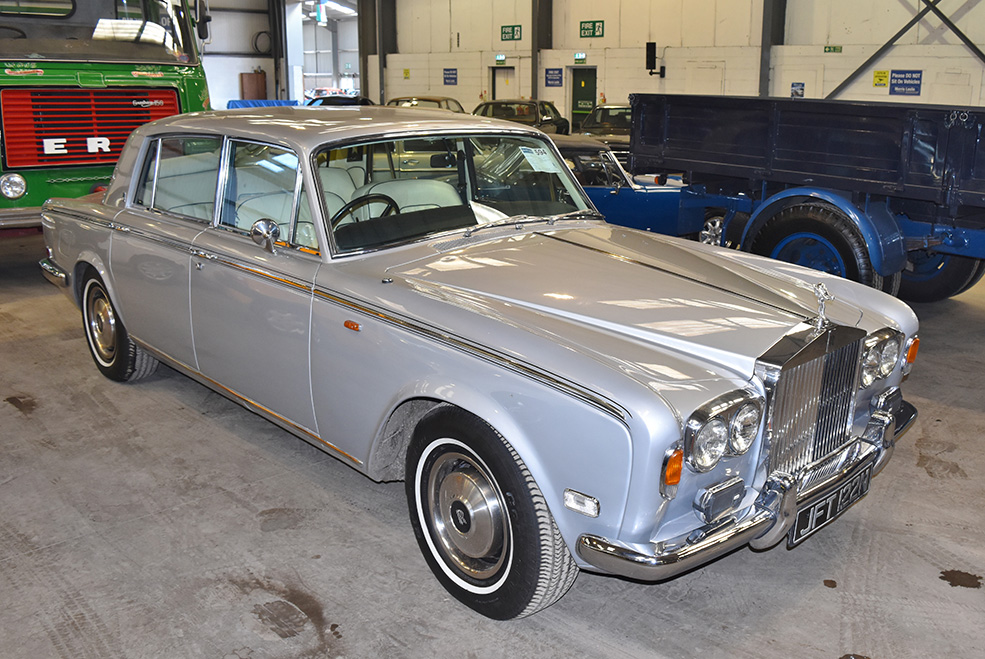 There are few cars that have the presence of a Rolls Royce Silver Shadow, and the auction didn't disappoint offering a 1975 example with a top estimate of £16,000. Unfortunately the car could not find a discerning buyer.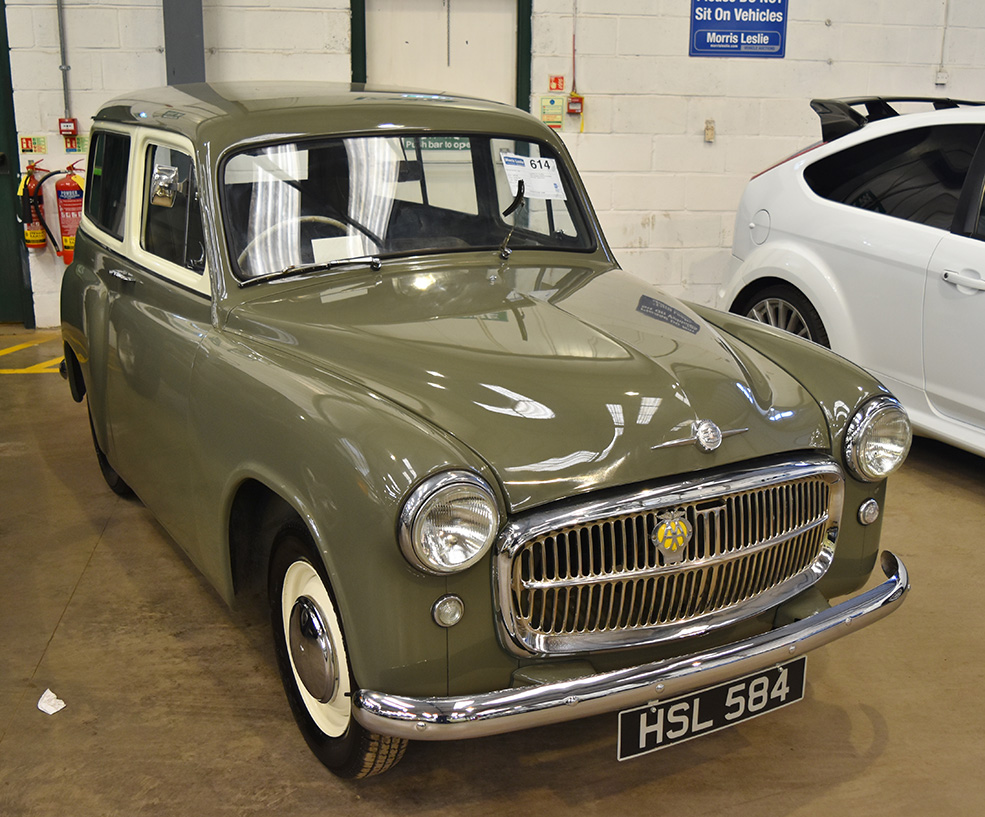 Early Hillman Husky Mk1s are now few and far between, and this 1954 example looked good value at a top estimate of £6,000. The hammer came down on £5,100.
The 1960 Vauxhall Velox was given a top estimate of £10,000. Launched with its sister car the Cresta at the 1957 London Motor show, the car's American styling raised a few eyebrows. The car attracted some interest, but no buyers.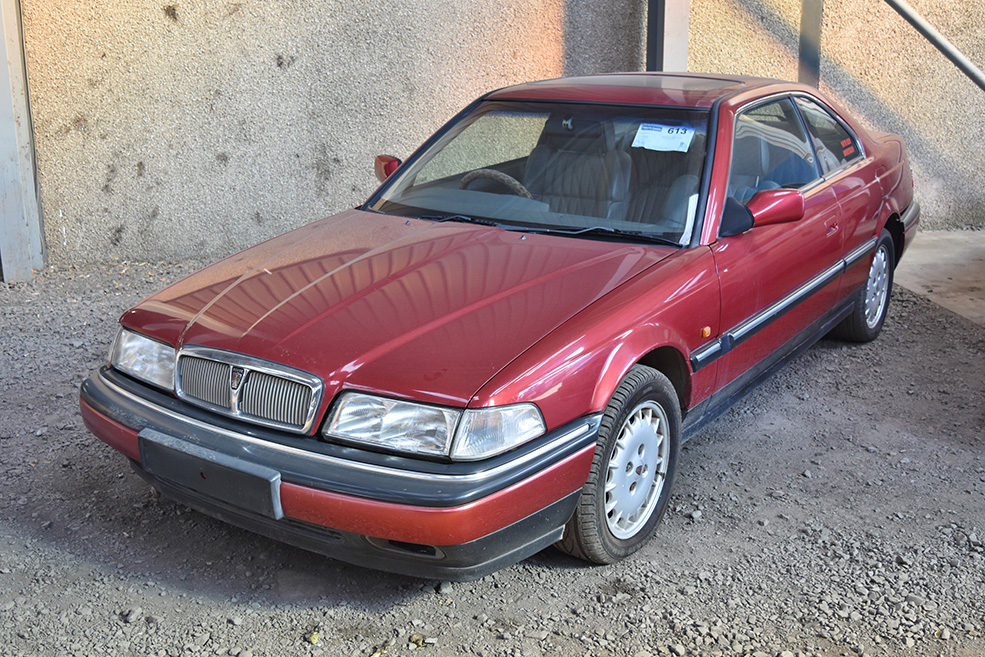 A low-mileage Rover Sterling 2-door coupe only had a high estimate of £2500, which seemed a small price to pay for a slice of 1990s luxury. A buyer felt likewise, and the car was sold for £1,400.
Remember the Renault 6TL? This was A to B motoring par excellence, and UK survivors are uncommon. This 1972 example with only 38,853 on the clock was picked up for £1,800.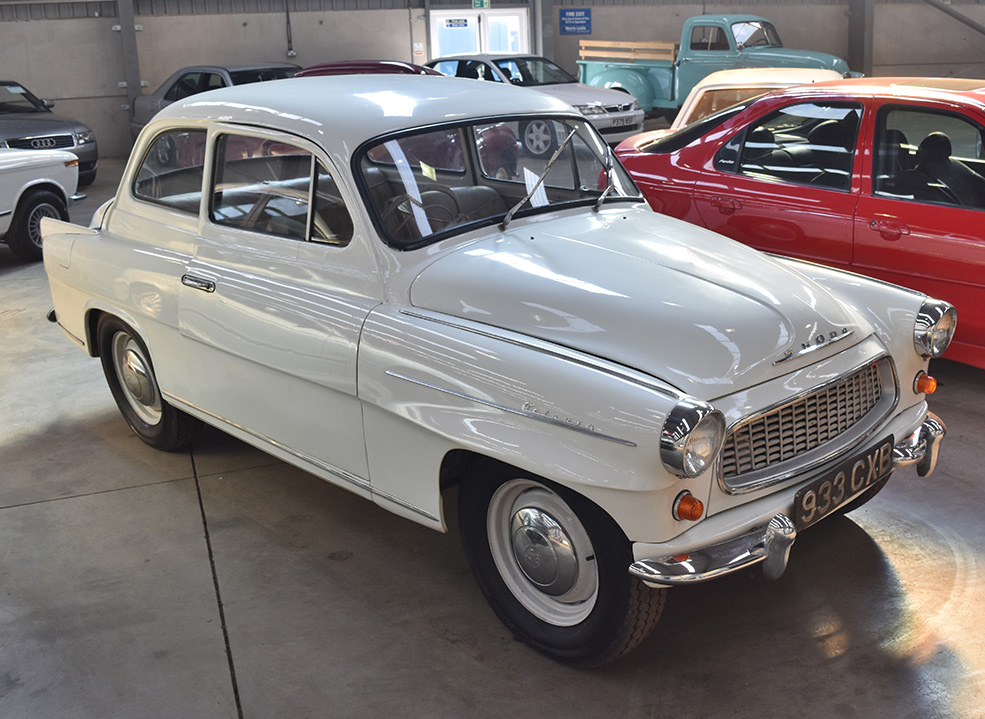 The 1961 Skoda Octavia offered a brief reminder of the Cold War. The Octavia was the eighth model to be produced by the nationalised Škoda company, and examples are now rare. This refurbished car made £2,400, beating its top estimate.