The Mathewsons auction held on February 9 was quite a mixed bag, with risers and fallers, old and young timers, but nonetheless a showing of some remarkable cars.
British cars made a strong showing and proved that the market still has some tricks up its sleeves. The classic sports cars have long settled their place and so continue to be quite predictable; the two Triumph Stags comfortably took over £7000 but little more; the Triumph Spitfire 1500 market was summed up by a scruffy example selling at £2365 within estimate and a recently restored car just over estimate at £5483; rubber-bumper MGBs, some GTs selling in the low £2000s and a chrome-converted roadster for £5913. While the values might be a bit boring, the cars certainly aren't, and the consistency provides some confidence for the so-inclined enthusiasts. The round-arch MG Midget that has been sold through Mathewsons auction twice in the last decade made a return and sold for an unsurprising but very affordable £4945 – bang on estimate.
An assortment of cars went for even lower figures including a 1989 Fiat Panda at £875, some early XJ8s just below a grand, even a rolling project 1988 2CV selling for £825. With retro campervans on the steady rise, it was curious to note the Bedford Rascal based Bambi campervan pushing modestly above its low £1000 estimate to £1300 despite a good overall condition requiring only light work. Representing value British saloon cars were a 1976 Triumph Toledo selling near estimate at £1150, and a Humber Hawk without reserve for only £1950. Another relative bargain was the 1982 Volvo 244DL that sold for £2050, below an estimate of £2300-£2800 that's still modest for these increasingly rare early cars. The new owner will have a sound example that's spent 12 years dry stored and has great recommissioning potential. Higher up the scale, a 2005 Aston Martin Vantage fell £8000 below its low estimate range and sold for £21,500, perhaps not fielding the buyers it needed in this primarily classic auction.
A solid example of a 1989 Lotus Excel added to the upward trend that these Porsche 944 rivals have been experiencing over the last few years. Accurately estimated between £6000-£8000, it sold for £6665, which is good money for a lower-output non-SE car. Being another British gem gaining appreciation, it was a positive sign to see a yellow 1975 Dolomite Sprint exceed its estimate by over a thousand pounds and sell for £3010 – being in sound condition and only requiring light recommissioning. An early Citroën XM SI in outstandingly original and well-maintained condition showed that even middling spec examples of this car can chase higher values than expected. This car sold for £3333, quite significantly above estimate. Similarly, a 1996 Rover 825 coupe in superb condition sold for an upwardly mobile £2473.
As often is the case at Mathewsons auctions, this February 9 event was another that presented interesting cars with similarly interesting market reactions. We've selected some of our highlights below, but for a full breakdown of results, visit: www.mathewsons.co.uk.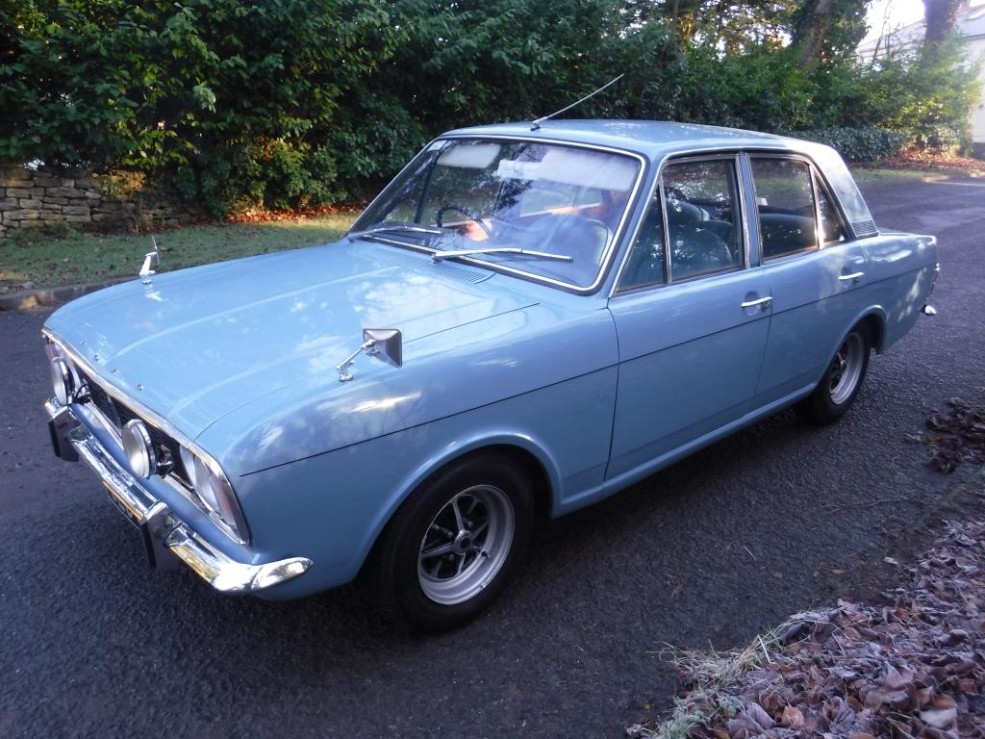 Classic Ford performance isn't always sky-high money, with this 1600E selling for £7995. Complete with a small history file, recent re-upholstering, and MOT that now won't require reissuing. Finished in rare Ford Light Blue.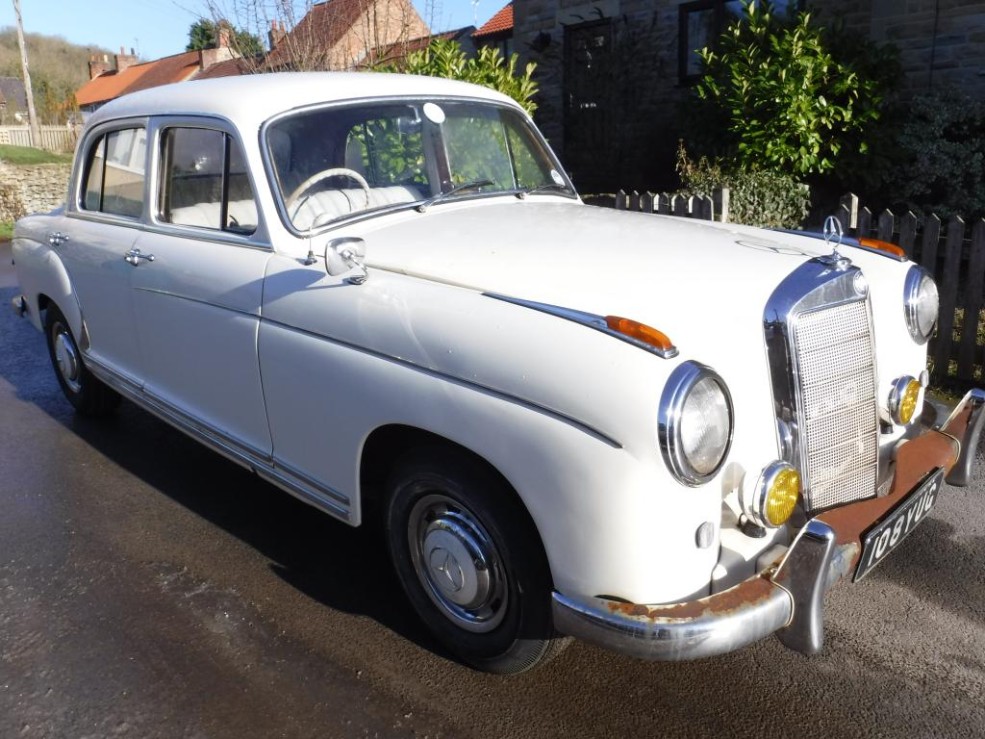 This South-African supplied Mercedes-Benz 1958 220S now resides in the UK and goes off to its new owner with a large history file including a log of recent restoration. Sold below estimate for £4730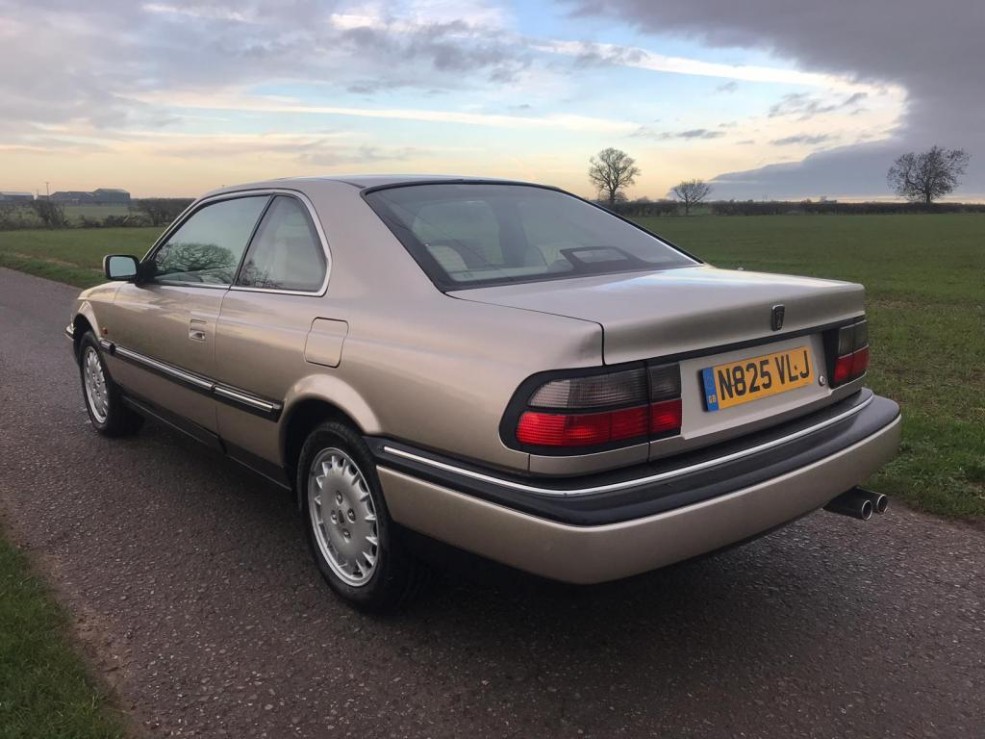 In a desirable combination of spec, equipped with Rover's own 2.5 V6, beige leather with red piping inside, and the flagship coupe body, this Rover 825 coupe sold for an impressive £2473 showing the first signs of these cars' rising values.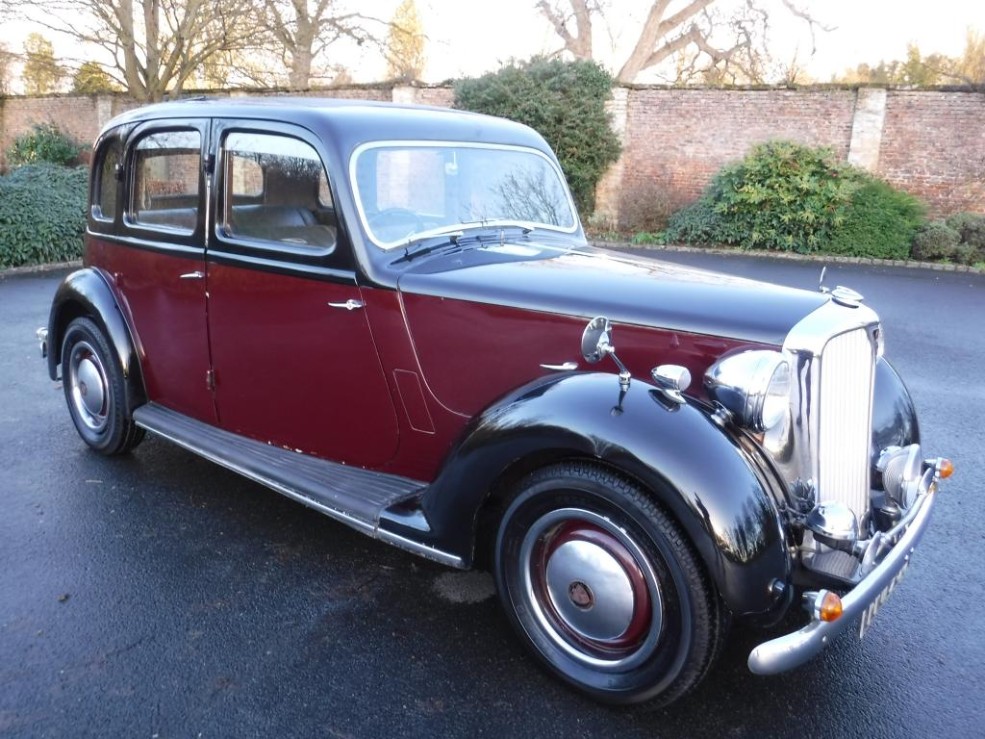 A 1949 Rover 75 P3 with good provenance, the original Buff log book, and remarkable condition original grey leather upholstery sold for £7310. Will make a very pleasant practical classic, with sunroof, radial tyres, touring appropriate powertrain, and discreet indicators.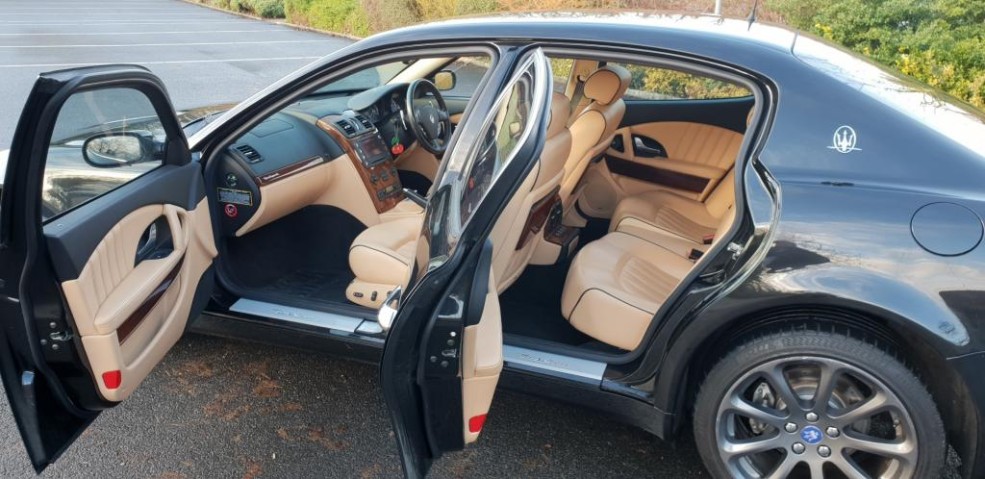 One particularly luxurious example of the newer stock on offer at Mathewsons, this 2005 Maserati Quattroporte 4.2 has a fully stamped service book, 52,000 miles, various options, and sold for £9138 within estimate.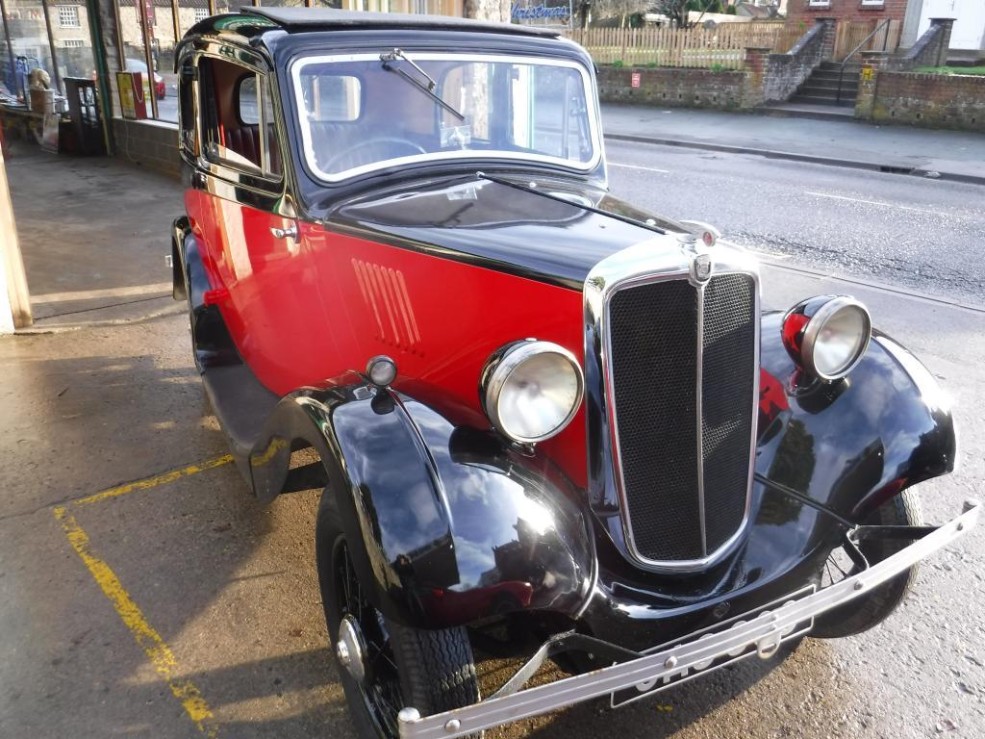 Estimated between £5000-£5500, this small 2-door 1936 Morris 8 sold for £5268. Sold only a year ago by Mathewsons, it has spent most of its time promoting the owner's hotel business. Complete with period foldaway luggage rack.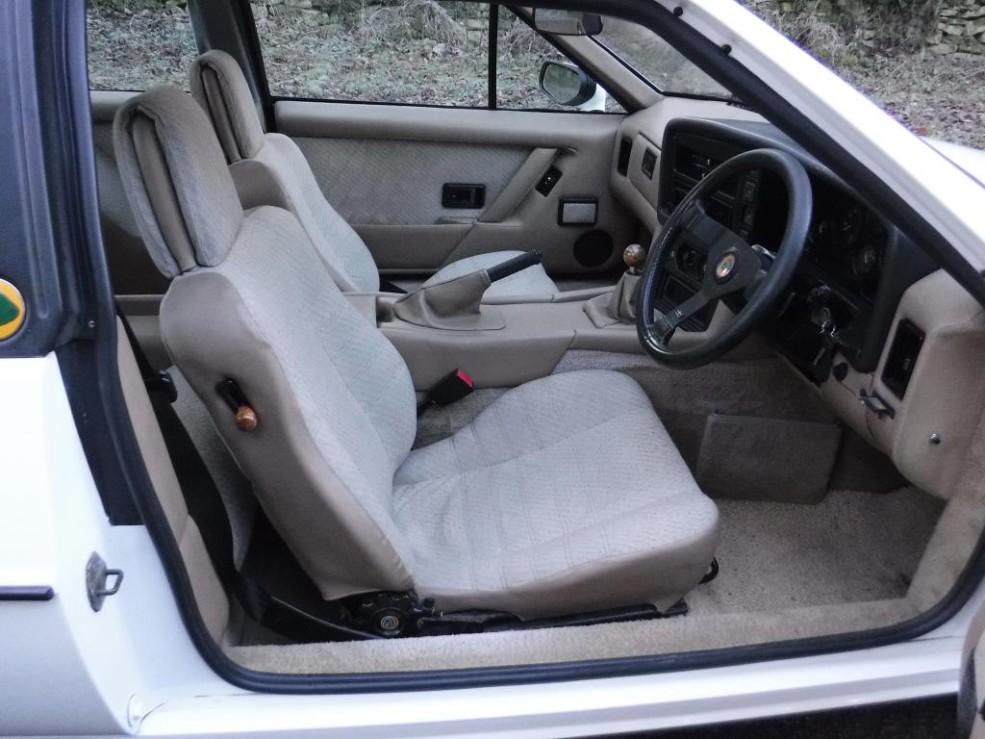 This 1989 Lotus Excel is a worthy rival to Porsche's 944, and this particular example screams 1980s with its Arctic white paintwork and beige velour interior. This car in the 160bhp normal state of tune sold for £6665 within estimate.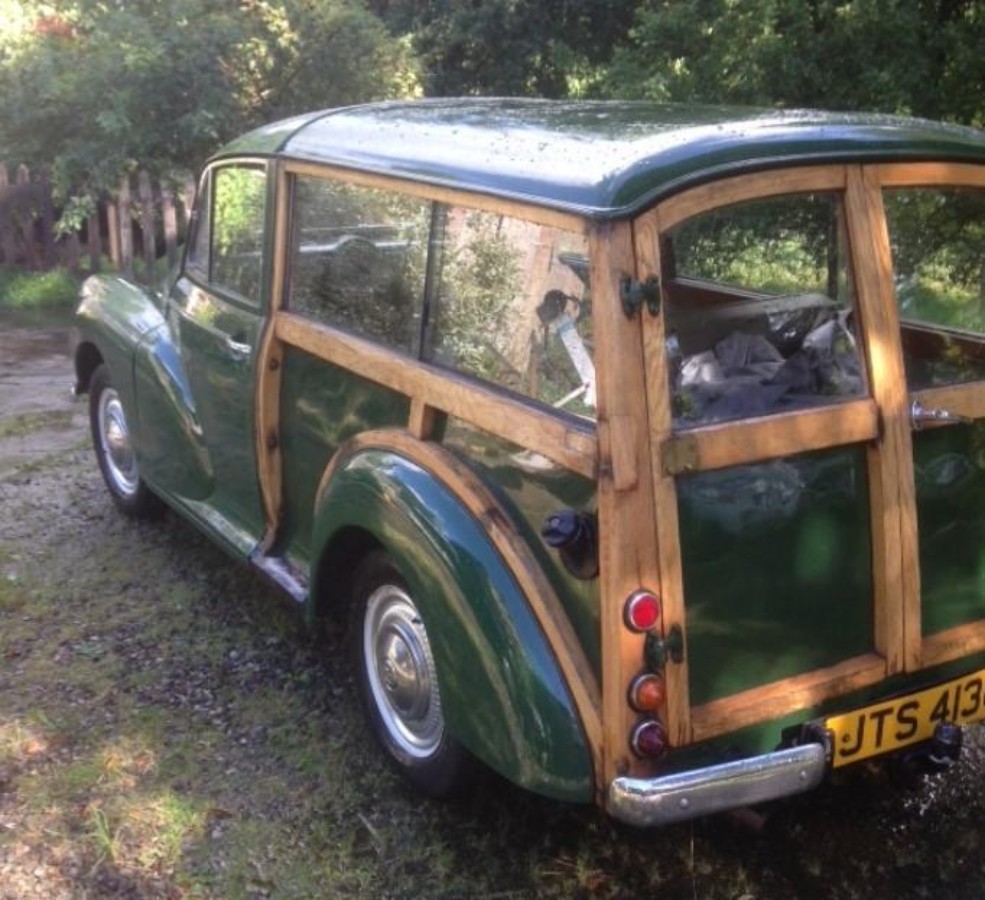 Wanting for a little TLC, this 1969 Morris Traveller sold for £2795. Provided the vendor came through with the ignition key, this car promises a good opportunity even with its timber requiring attention.