Mathewsons' final classic car sale of 2018 took place on December 15, with 200 vehicle lots and 300 memorabilia items going under the hammer on a busy day in North Yorkshire – just the job for an automotive Christmas gift!
There really was something for everyone amongst the sizeable and varied catalogue, ranging from pre-War classics right up to 2007 moderns. Typical British icons like Morris Minors, MGs and Rovers were particularly well represented amongst the lots, as were Minis. Many folk had come to view a black Mini Thirty with just 174 miles on the clock, but our attention was grabbed by a rather fetching and seemingly totally original late 1275 GT in Snapdragon yellow. It was a great sale for 'everyman' classics, with some fantastic vehicles changing hands at the more accessible end of the market.
There were a good number of lesser-spotted classics too. These include a Talbot Solara – the rare booted version of the Alpine – plus a Fiat 126 Bis and even a Honda-engined go-kart!Upping the pace, meanwhile, was a selection of hotter cars including a Fiat Coupe, Sierra Cosworth, two Porsche 944s, several hot Jaguars and a couple of Mk2 Lotus Elises.
Below you'll find some of the lots that caught our eye. For the full list of results, visit www.mathewsons.co.uk or call 01751 474455.
If you were looking for a good ADO16 1100/1300, then this sale provided a good opportunity. Joining a Mk2 Morris 1100 in the sale, this 1967 1000 in Mk1 Austin 1100 guise came with a fantastic pile of paperwork with dozens of receipts and MoT test certificates, plus a V5 showing just three former keepers. Resplendent in light blue with contrasting upholstery, it sold for £5375 against a £3500-£4000 guide price.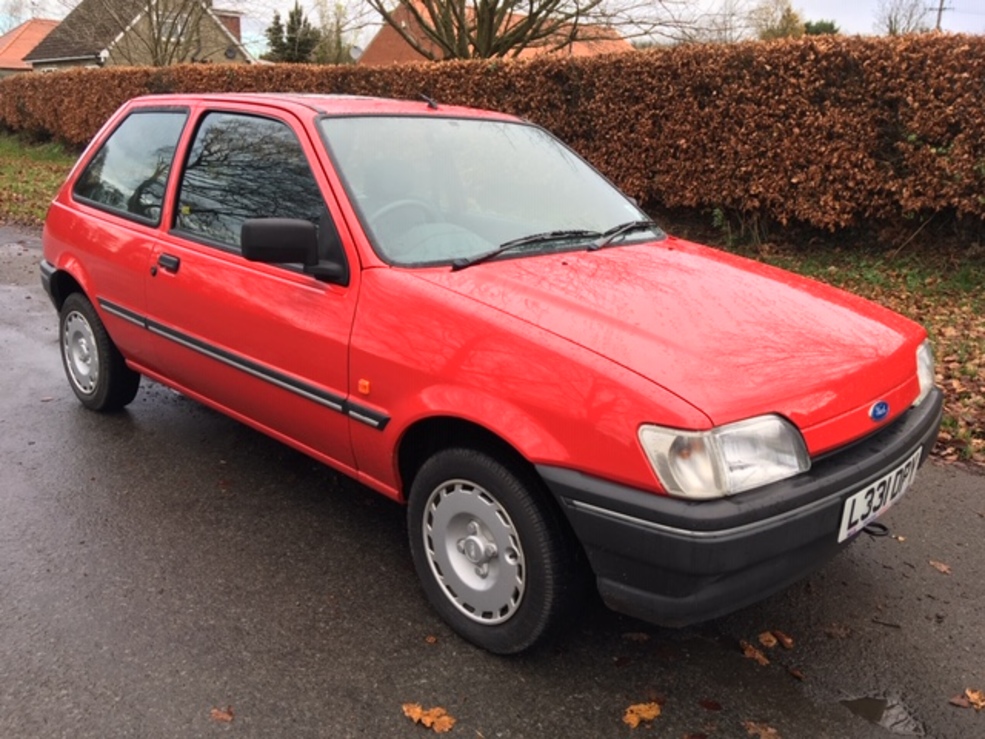 Ford Fiesta fans had the pick of a MkI, Mk2 or Mk3, with all set to find new homes. Joining a 39,000 mile MkI was this 1988 Mk2 1.1 'Friend' edition, which had been imported from Italy and looked superb. The biggest satnd-out, however,  was this 1993 Mk3 1.3LX, wit the current recorded mileage of 5982 is correct by the vendor. Even against a reserve of £1250-£1500, it still looked good value at £2300.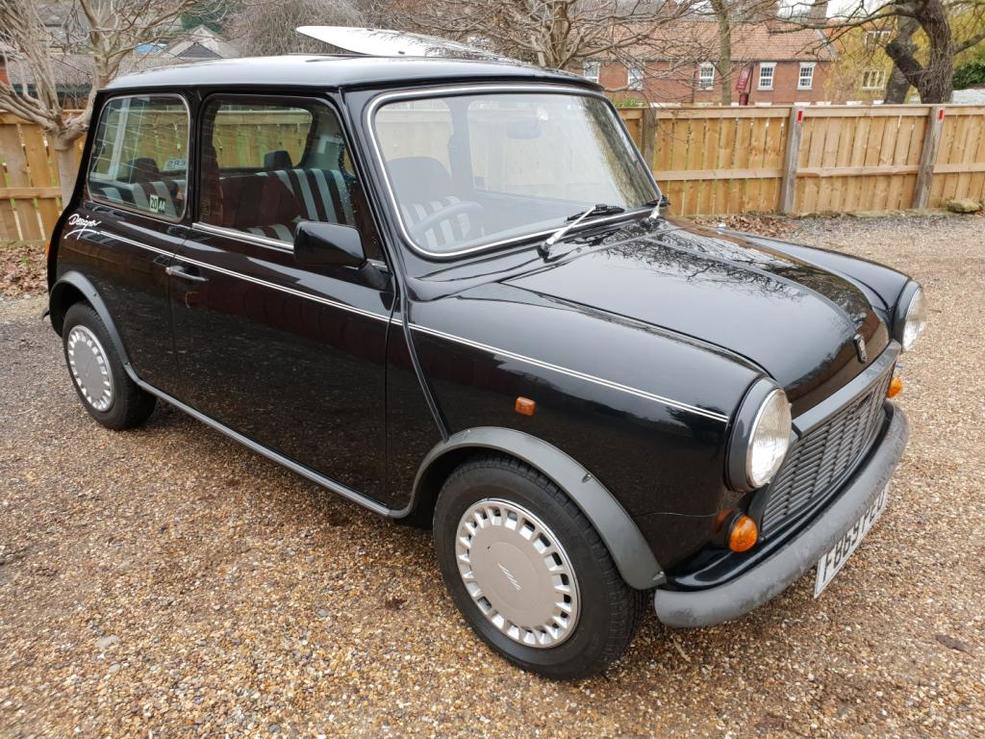 Some fantastic Minis went under the hammer, including a 174-mile Mini Thirty (still under offer as we went to press), a Japanese-import Cooper, a smart Brooklands Green Minivan and a late 1275 GT. One of the most eye-catching however, was this 1988 Mini Designer LE with its Mary Quant-designed striped seats. Subject to £3500-worth of work in 2016, it had a mere 46,950 miles showing and sold for a bargain £4515.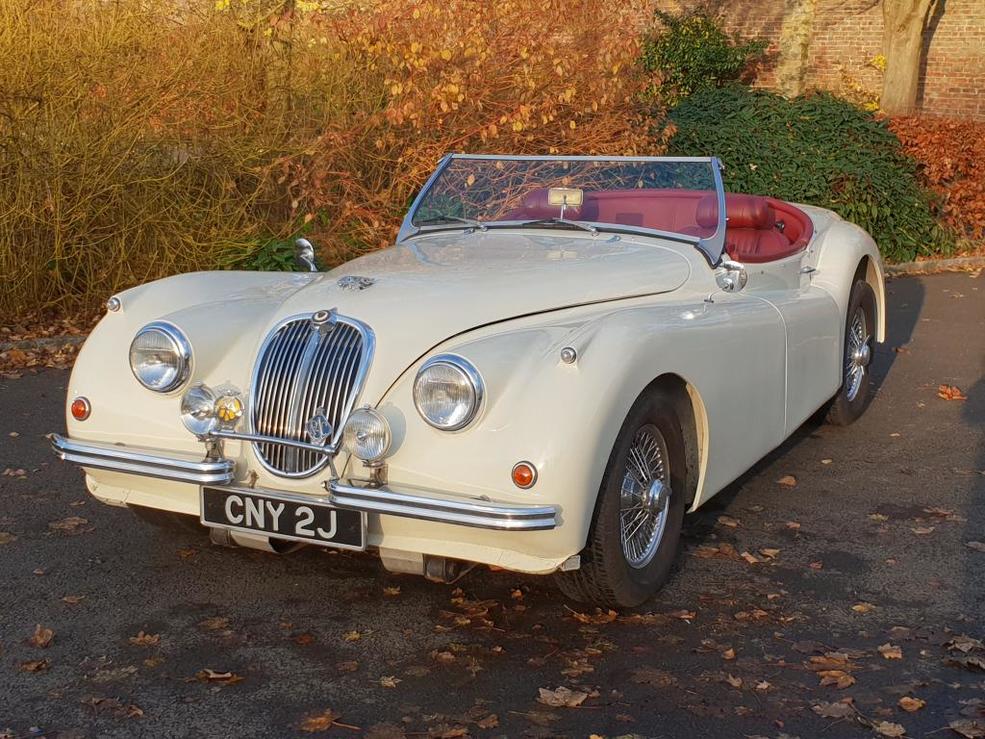 Joining a Pilgrim Speedster Porsche 356 replica in the sale was this Jaguar XK120 Evocation, built by Autotune Aristocat. Beautifully finished in white with red leather upholstery, the running gear and mechanicals are predominantly from a 4.2-litre XJ6. Said to drive superbly, it sold for £17,200 against an estimate of £15,000.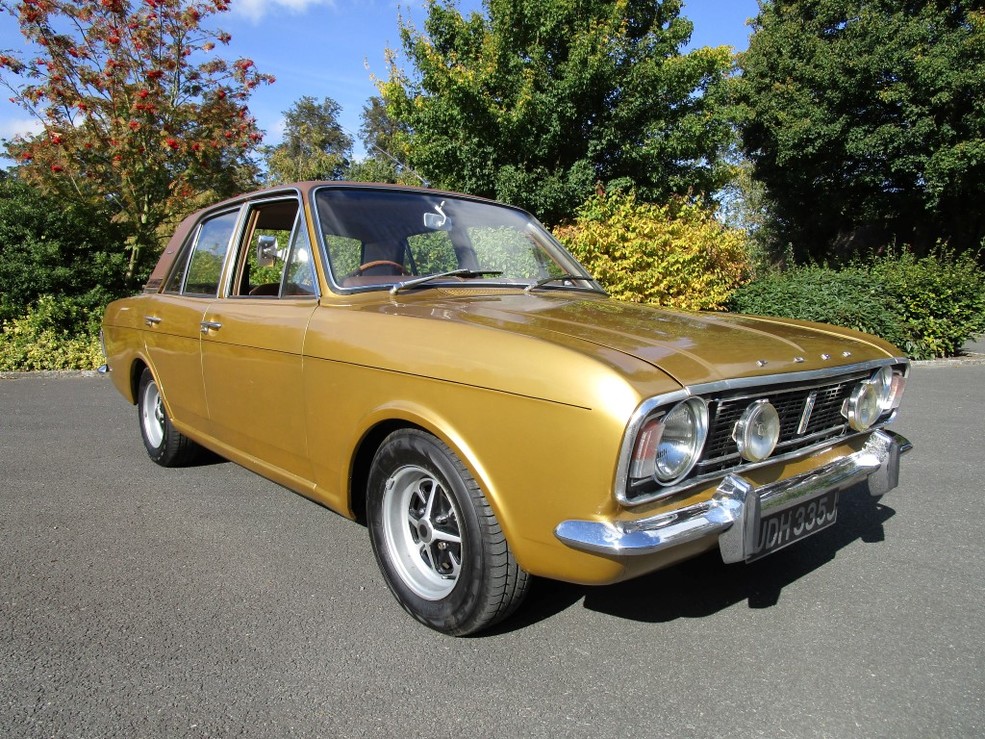 One of the prettiest Fords to pass under the hammer was this 1970 Ford Cortina 1600E, which wears a J-plate and was surely one of the last registered. Finished in Amber Gold with tan trim and a contrasting vinyl roof, it looked superb on its factory-fit Rostyle wheels. A real throwback, it sold for very close to its estimate at £6450.
Several open top Fiats were up for grabs, including a rare 850 Spider and a smart red Barchetta. Sitting between those in terms of era was this Crimson Metallic Fiat X1/9 rom 1989. A limited edition 'Grande Finale' model, it showed just 43,000 miles, which is believed to be genuine. These Bertone-styled cars are becoming desirable, with this one achieving a selling price of £4568.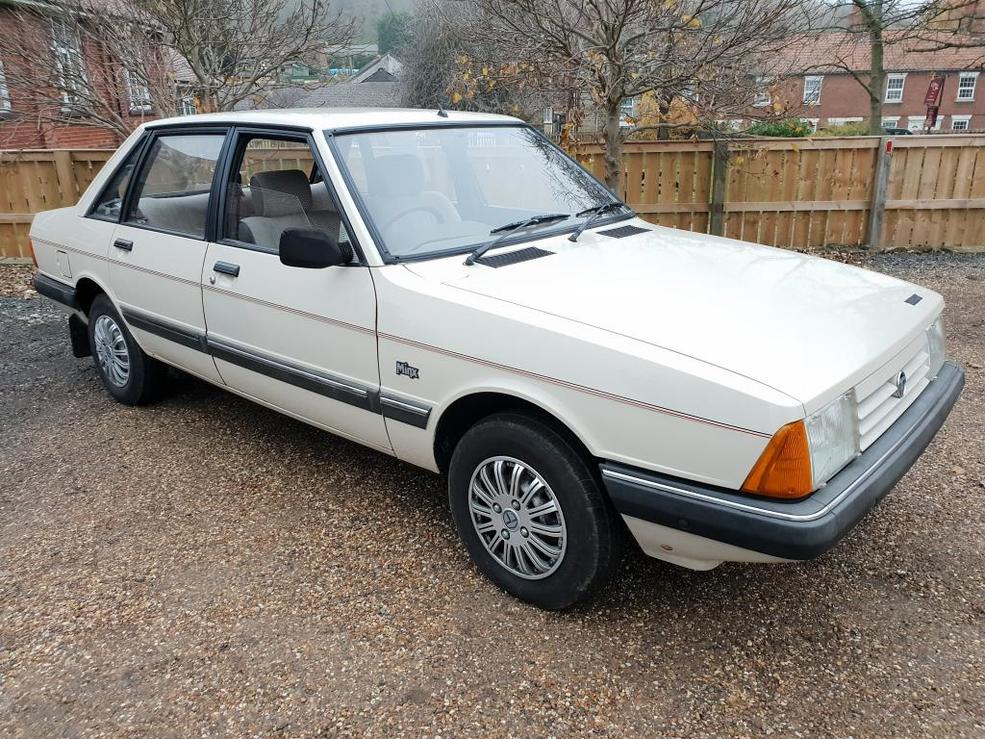 One of the more unusual lots, this 1.6-litre 1985 Talbot Solara showed a mere 54,000 miles and was said to drive very well. It even boasts the refinements of power steering and a five-speed gearbox! Supplied with a large history file, original handbook and some spares, it sold for £1250, bang on against its pre-sale prediction of £1000-£1500.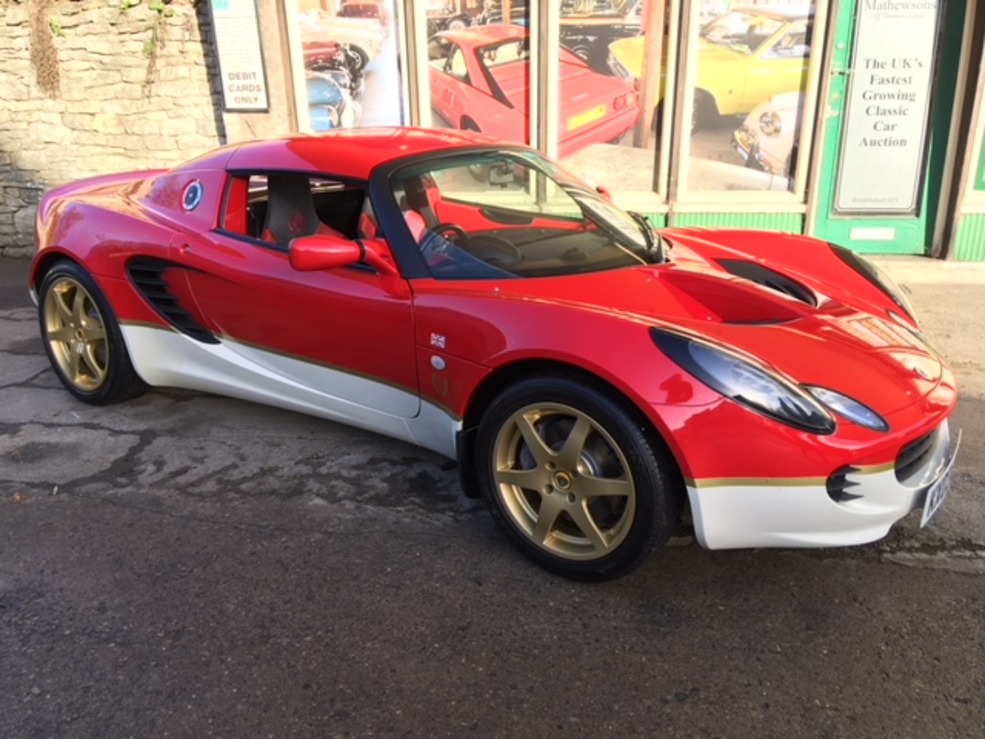 One of two Lotus Elises offered, this 2003 S2 111R Type 49 is a rare limited edition model paying homage to the Type 49 Formula One car that won its debut Grand Prix in the hands of Jim Clark. Just like the S1 version that preceded it, the S2 shares the distinctive red, white and gold livery of the original F1 car. Only 100 were produced for the UK market, and with just over 10,000 miles on the clock, this one looked to be among the best. It sold for £21,000.