A one-off Jaguar E-type Series III thought lost will top the bill at H&H Classics' Imperial War Museum Duxford auction – to be held on Wednesday, November 15.  
Offered for sale from music producer Pete Waterman's private collection, 'Chassis Number One' and 'Body Number One' is the first left-hand drive Series III 2+2-seater made- and the only Series III fitted with a 4.2-litre XK engine. Other Series IIIs were fitted with 5.3-litre V12s.
Dry stored during its time in Mr Waterman's collection, chassis "1W70001" has been recommissioned and repainted in recent years but is otherwise original. Before that, the car lived in the USA.
The car acquired its 'Ghost' title after an article in the Jaguar Enthusiast Club's (JEC's) magazine, Jaguar Enthusiast. In a feature discussing the car at length, it was revealed that the car had disappeared from public view in the 'Eighties when Waterman acquired it.
When the trail went cold, it was assumed the car had been broken up or scrapped; Jaguar Enthusiast called it "a ghost of an E-type" and "the missing link" between the Series II E-types and the wider, heavier and more comfort oriented Series IIIs.
Although Jaguar Heritage quote the first left-hand drive Series 3 2+2-seater as bearing chassis number '1S70001' with body number '4S50001,' '1W70001' would most likely have been identified as such many moons ago had it not formed part of the music producer's private collection since the late 1980s.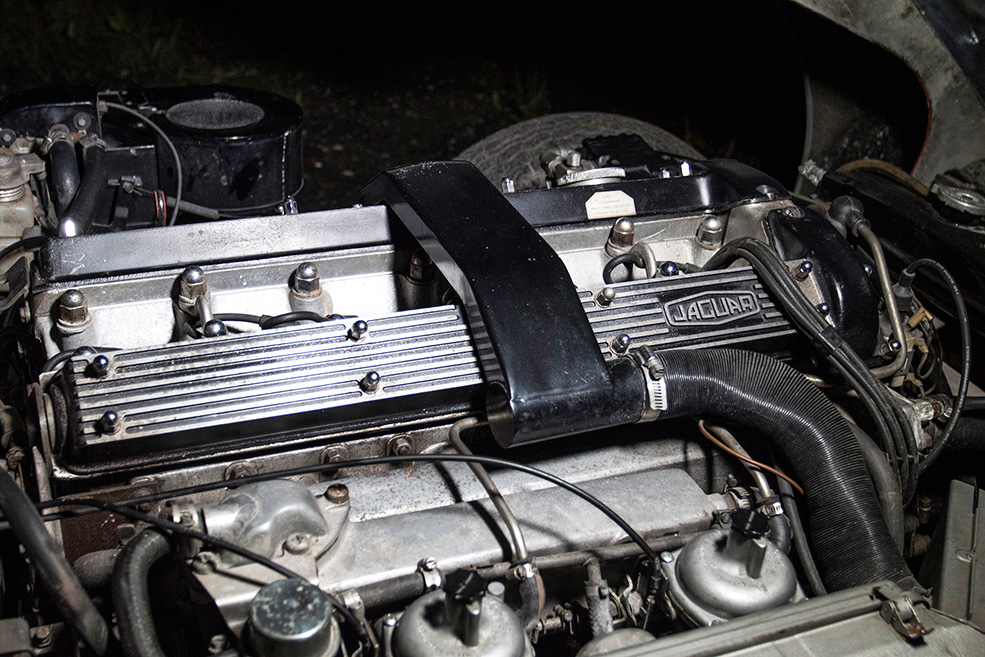 A long-term Jaguar enthusiast, Waterman collected C- and D-Types as along with other significant E-Types.
"This car is rarer than any other Jaguar E-type variant including the fabled 'Lightweight.'Marqueauthorities suggest that just four or six Series III cars were factory-fitted with XK DOHC 4.2 litre engines. These were never made available to the general public."