The Worcestershire sale held by HJ Pugh on March 7 may have lacked the parade of polished and cherished classics we're used to seeing cross the block in our regular auction reports, but despite (or perhaps because of) this, the event was truly fascinating.
A 'reduction sale' held by the Capri Club International to clear out surplus projects, the catalogue was truly eclectic, ranging from pallets of spare parts and a selection of motorcycles to a Scania truck alongside a field full of whole cars. Aside from a small selection of roadworthy cars, these were all projects and ranged from an Allegro estate missing its doors to a Jaguar Mk9 proudly boasting 'ran recently', plus all manner of oddballs including a Citroën CX and GS, Peugeot 504 estate, Fiat 130 coupe, Autobianchi, Hillman Minx and Singer Vogue, Marinas aplenty, a selection of Range Rovers and not one but two Dafs. Oh and a Skoda Felicia Fun, a pair of MG Midgets, a brace of Spitfires, a Sherpa cherry picker, an Ambassador and a Granada hearse. You get the idea…
Group Editor Wager by all accounts spent a most entertaining morning wandering round the sale and managed to keep his hands in his pockets long enough to avoid bidding on a Honda Melody moped. Meanwhile, the complete classics made strong money: a Capri 3.0 missing its documents and offside headlights went for £23,700 and a 280 for £10,500, while a Mk1 Escort RS1600 was hammered away for a hefty £48,000.
As ever, we've picked our highlights here but for the full catalogue and results visit www.hjpugh.com and click the Results tab. A buyer's premium of 10 per cent was charged on the hammer prices.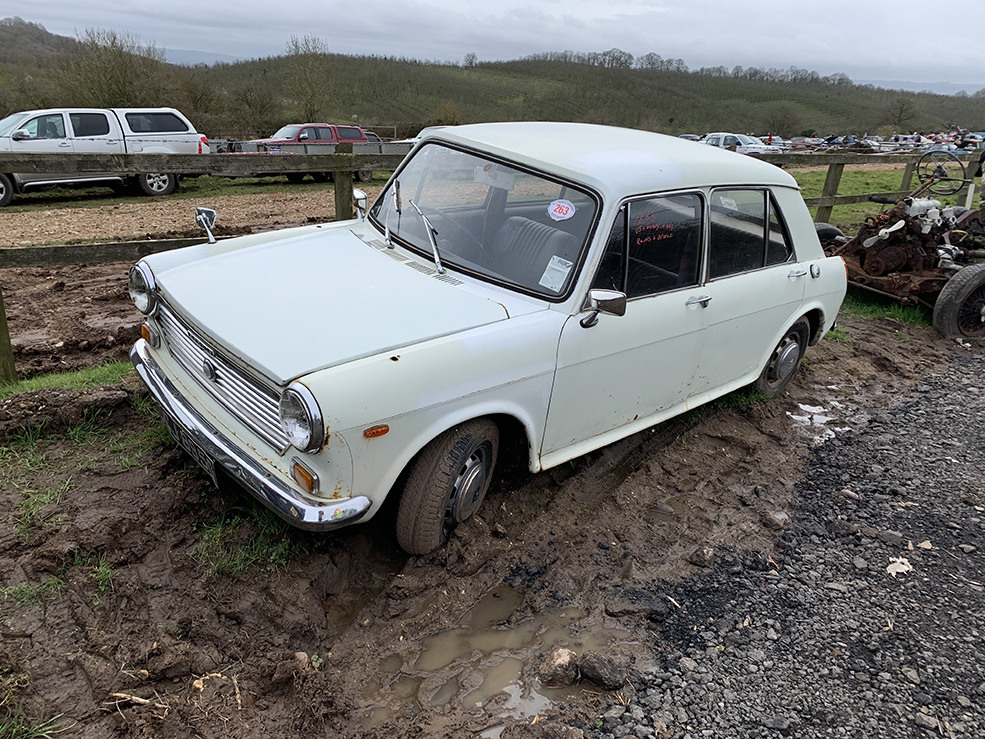 Last MoT'd in 2018, this Morris 1100 was running and driving and sold for £600…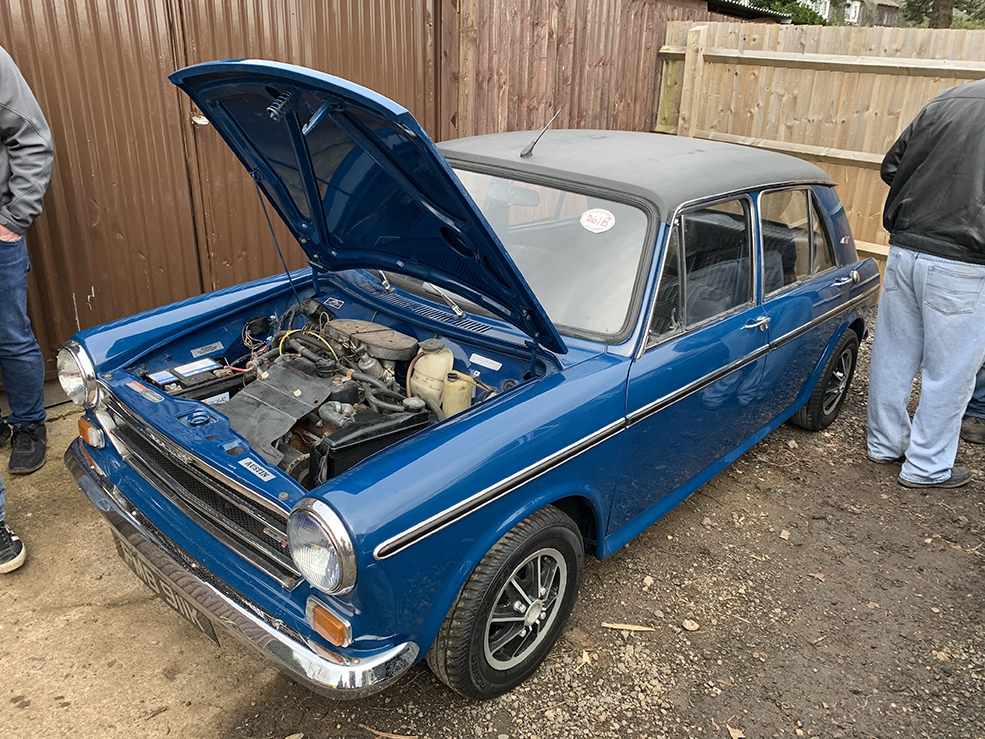 … which was exactly a tenth of the hammer price for this 1972 1300GT. Last MoT'd in 2013 it was taxed until last summer.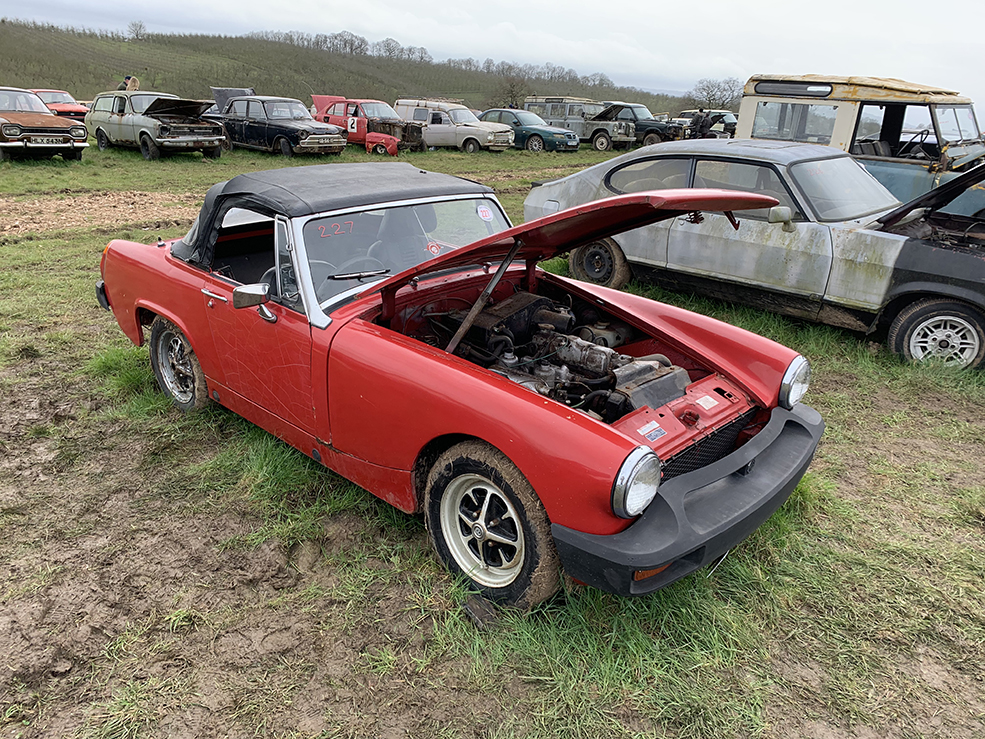 This 1978 Midget seemed solid and was sold as a runner for £850.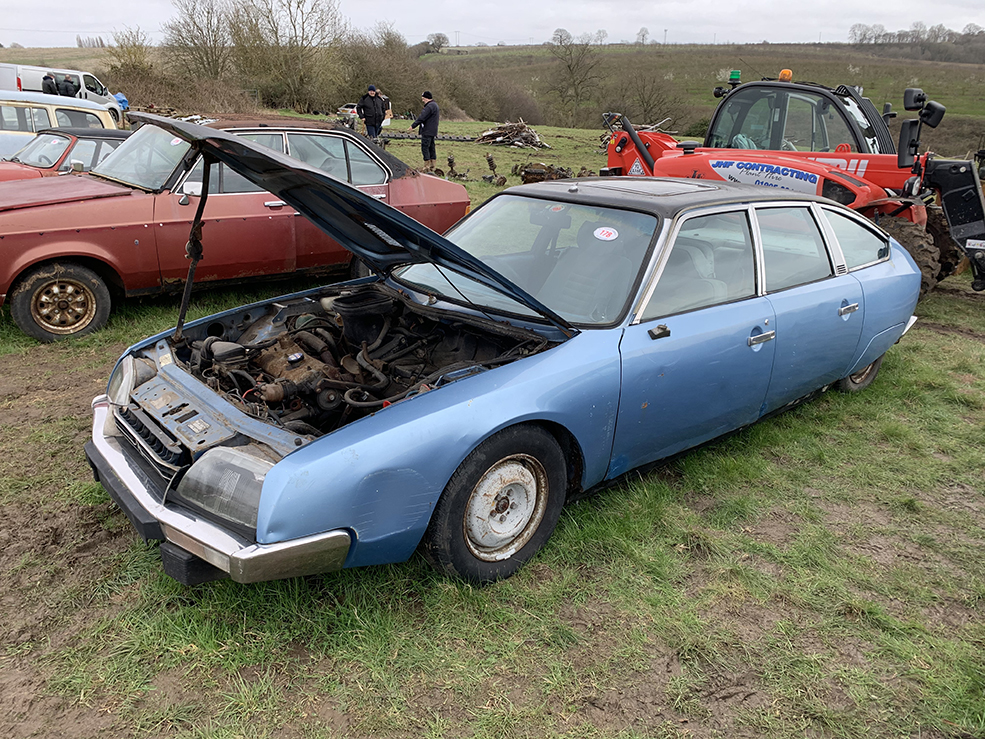 Shabby chic 1978 Citroën CX looked complete and had been driven into place. It sold for £200. It was certainly more solid than the frilly GS next to it.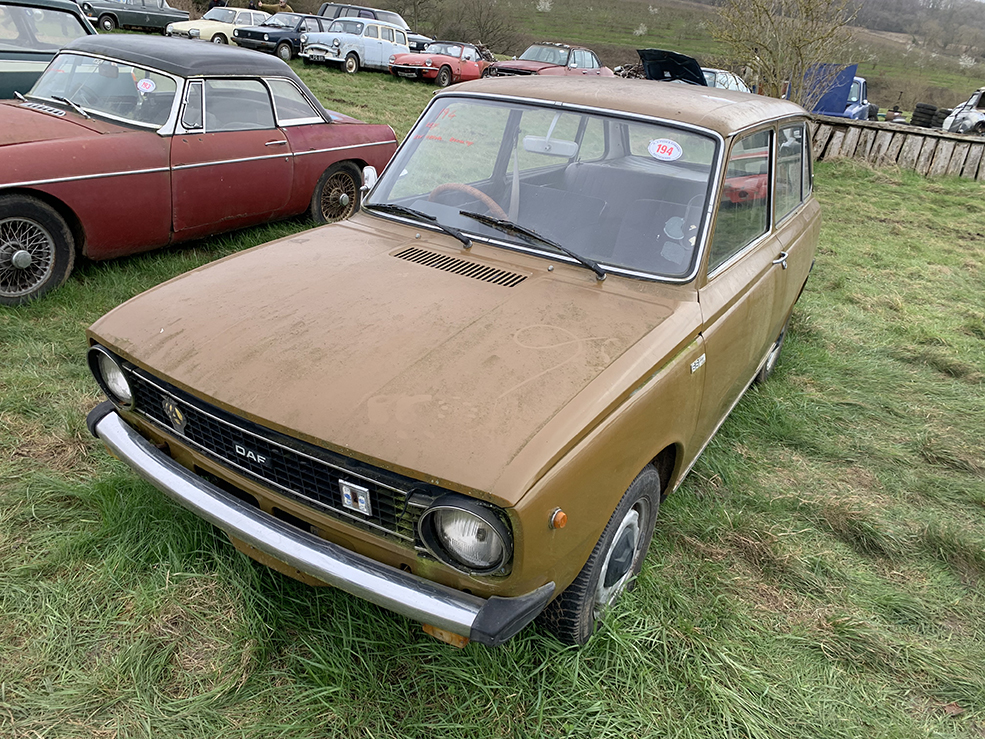 The 1974 Daf 66 was hammered away for £520.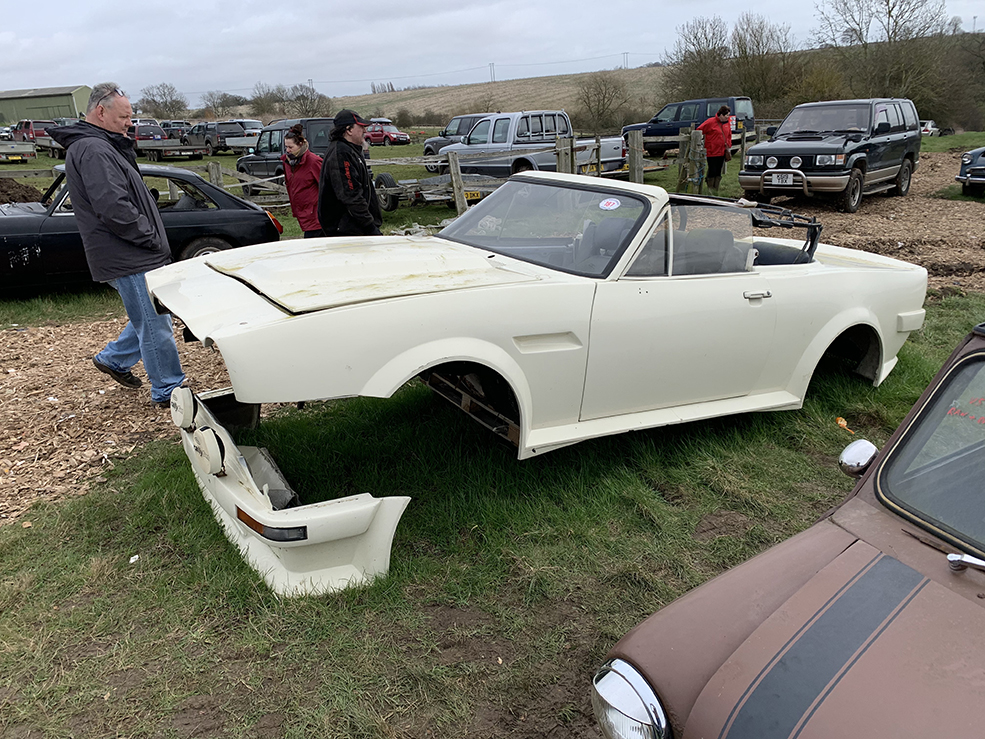 One of the oddest lots was this Aston Martin V8 replica bodyshell which was hammered away for £160.
French-registered XR3i had the engine in the boot but the original wheels were at least included for the winning bid of £1200.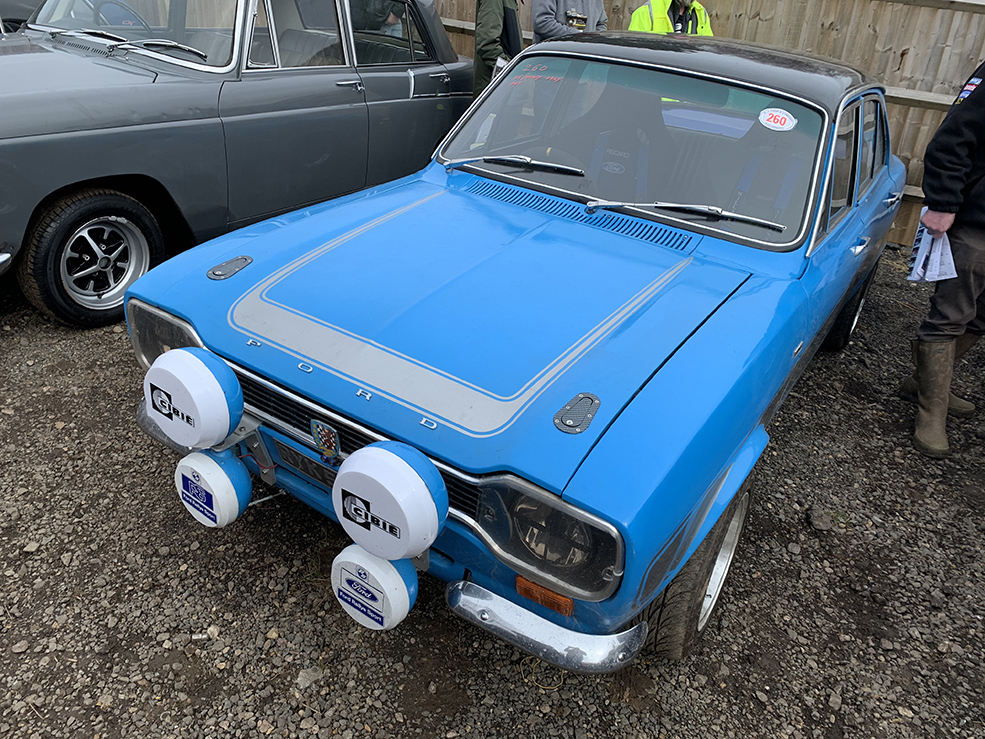 A bid of £13,200 secured this Escort 1300GT running a 2-litre Cosworth motor on twin Webers with a Tran-X box and LSD.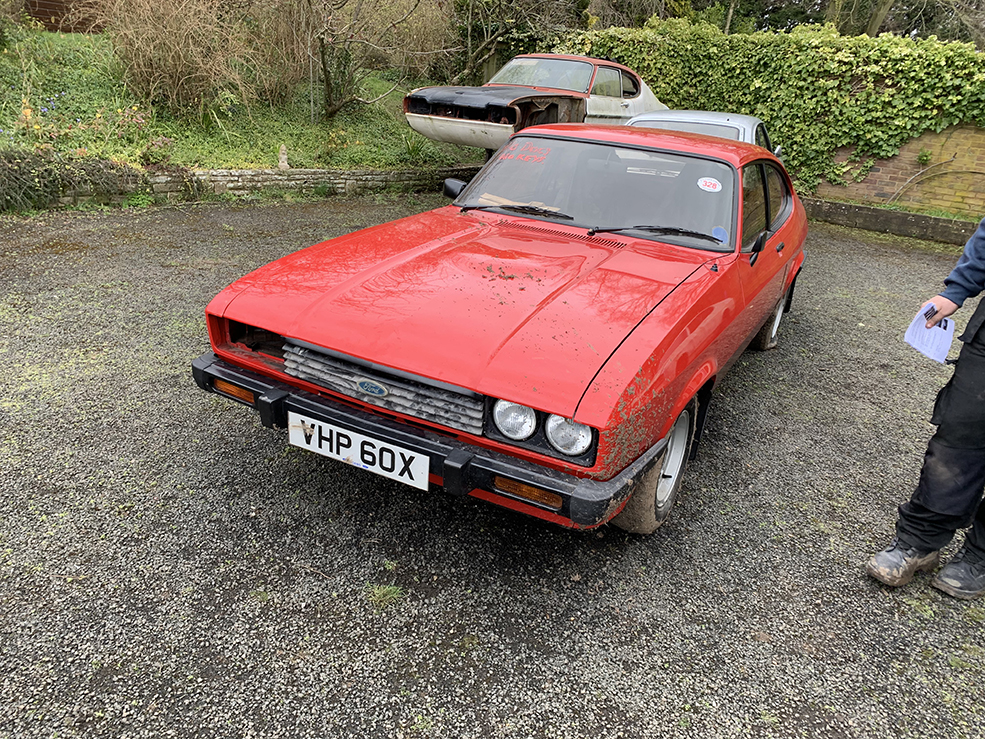 This 3-litre Capri came with the V5 but no keys or offside lights and was hammered away for £23,700.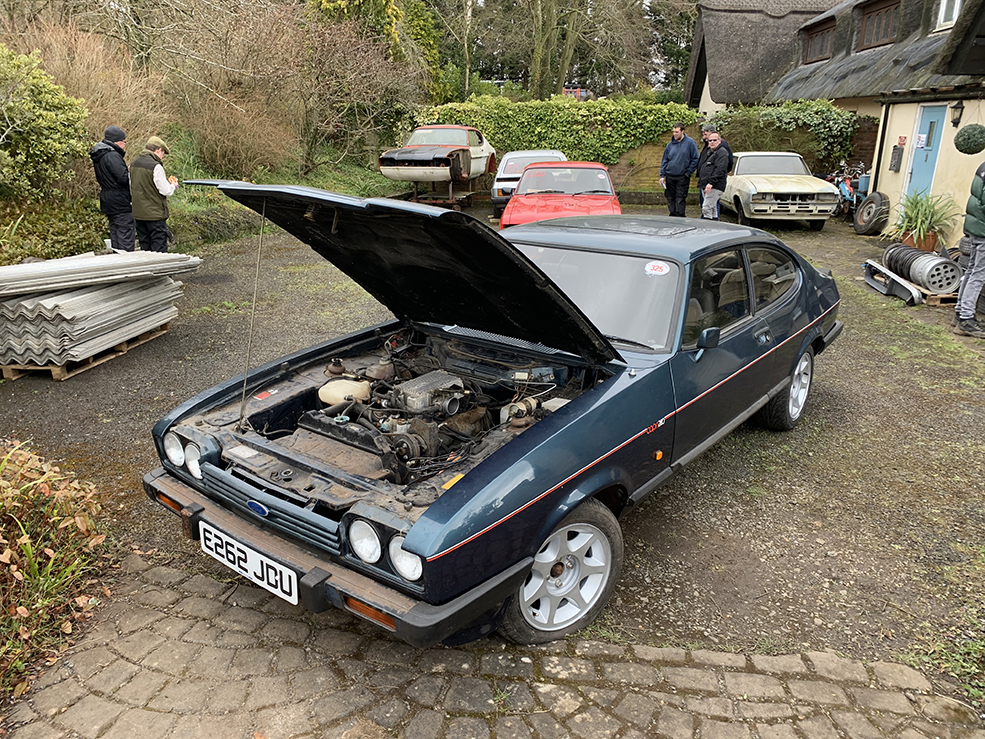 A winning bid of £10,500 secured this Capri 280 from a deceased estate, despite coming without any documents and missing some detail parts.
This 1950 lowlight Moggy came with a pallet of spares and the original sidevalve motor for a winning bid of £1700.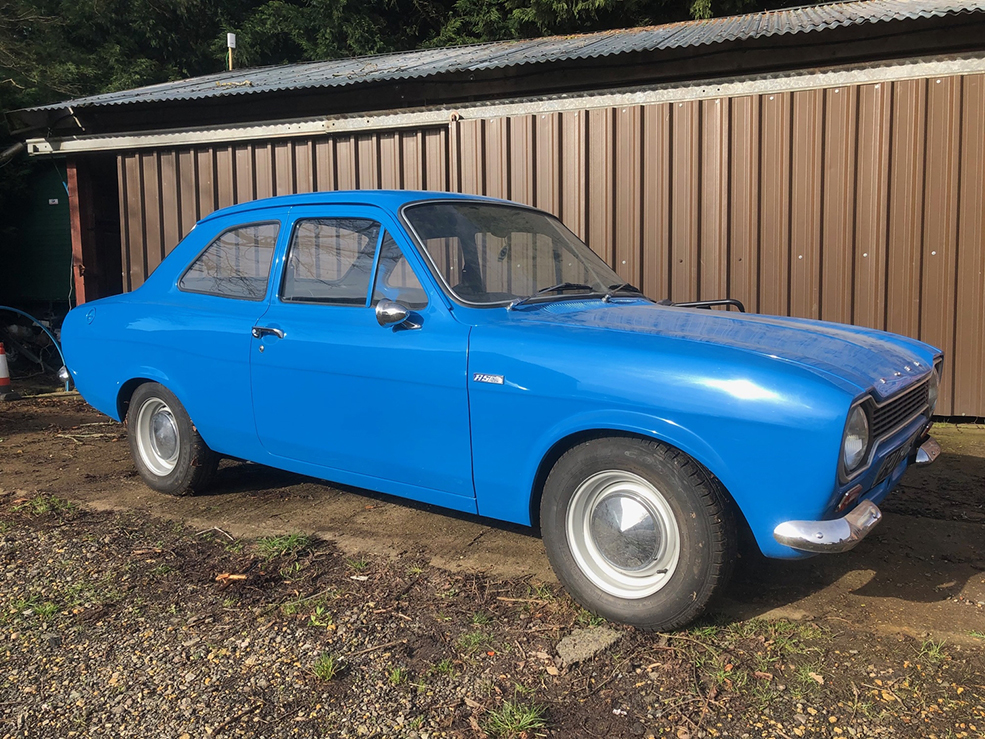 Star performer was this restored Mk1 RS1600 in Monza Blue, hammered away for £48,000.