Following last year's battle against the 'Beast from the East', conditions were much friendlier for Historics' 2019 season opener on March 2. Those who made the trip to Ascot Racecourse could witness a fantastic array of classics to suit all tastes and pockets, with 38 no-reserve lots in amongst the 171 consignments.
German prestige brands were extremely well represented. No less than 25 Mercdes-Benz were offered, with a particularly impressive showing of SLs, including a W113 Pagoda, various R107s and R129s. The highest selling price was achieved by a stunning 1959 220SE Convertible, which beat its high estimate to sell for £51,520.
Porsches were also out in force, with 14 examples joining a Chesil356 replica. A 1989 930 Turbo Cabriolet smashed its £65,000-£75,000 reserve to sell for £91,840, with 964s performing well too. A 1993 964 Turbo in red sold for £87,360 against a £58,000-£68,000 estimate, before a Carrera RS Lightweight model soared to £144,480.
What about the Brits? Well they certainly weren't out in the cold, with no fewer than 17 Jaguars plus an XK120 Aristocat replica. One impressive performer was a fixed-head XK150, which sold above its high estimate at £51,520, while £70,560 would've bought you a genuine fixed-head XK120. A couple of smart Mk2 Jags could be had for under £28,000 apiece, and there was a wide choice of XJSs too. Other classic British marques such as MG, Austin-Healey, Bentley, Rolls-Royce and Triumph were also among the lots.
As for oddballs, the current holder of the Guinness World Record for the fastest milk float, powered by a 4.2-litre V8, sold for £14,150, while a very professional recreation of the iconic armoured car used in the Dark Knight trilogy of Batman films turned many heads but couldn't find a buyer. Continuing the showbiz theme was a 1997 Jaguar XK8 Convertible that had been vinyl wrapped with the Union Flag in tribute to the 'Shaguar' from the Austin Powers in Goldmember film. That sold for just under £8000, but the biggest bargain had to be the 1998 BMW 528SE once owned by Norman Wisdom, which sold for a mere £2264.
We've selected some highlights below, but for a complete list of results, seem www.historics.co.uk or call 01753 639170.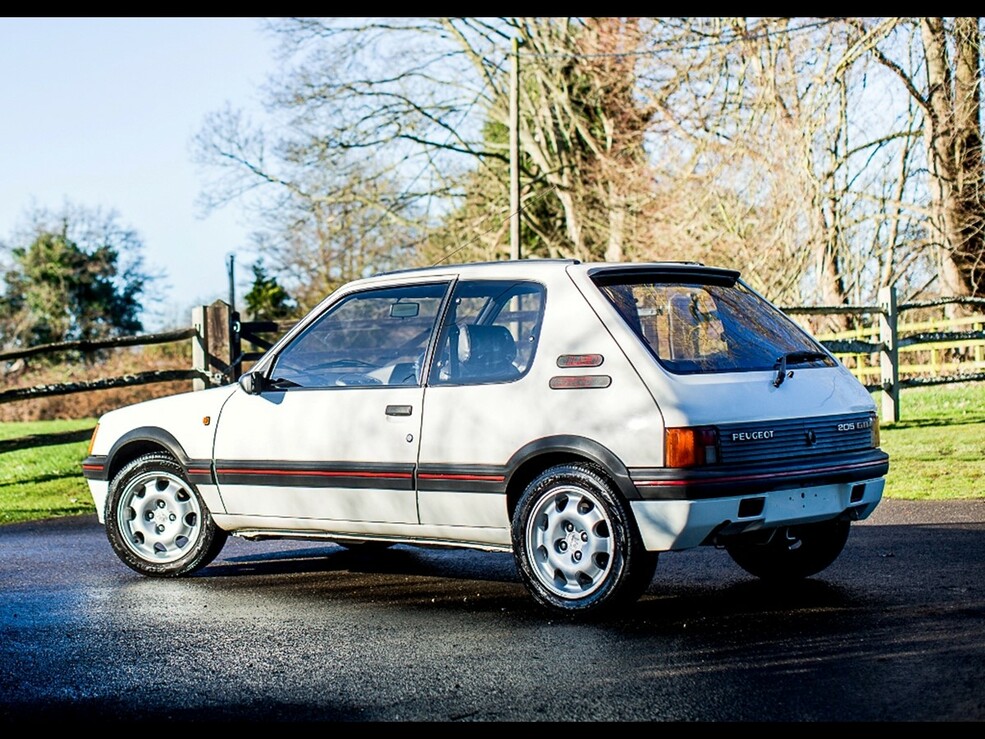 Two hot variants of the ever-popular Peugeot 205 were included in the sale; an open-top 1.9-litre CTI with no reserve that sold for £8490, and a rather special example of its tin-top GTI equivalent. Ordered new from Peugeot Piccadilly's export department by former Formula Two driver Colin Vandervell, the white, 1.9-litre model was taken to Nice after six months, where it swapped heated garages going back and forth to Monte-Carlo. In right hand-drive UK-spec, it showed just 55,000 miles, and despite not being UK registered, came with a full MoT. Against a reserve of £16,000-£21,000, it sold for an impressive £22,960.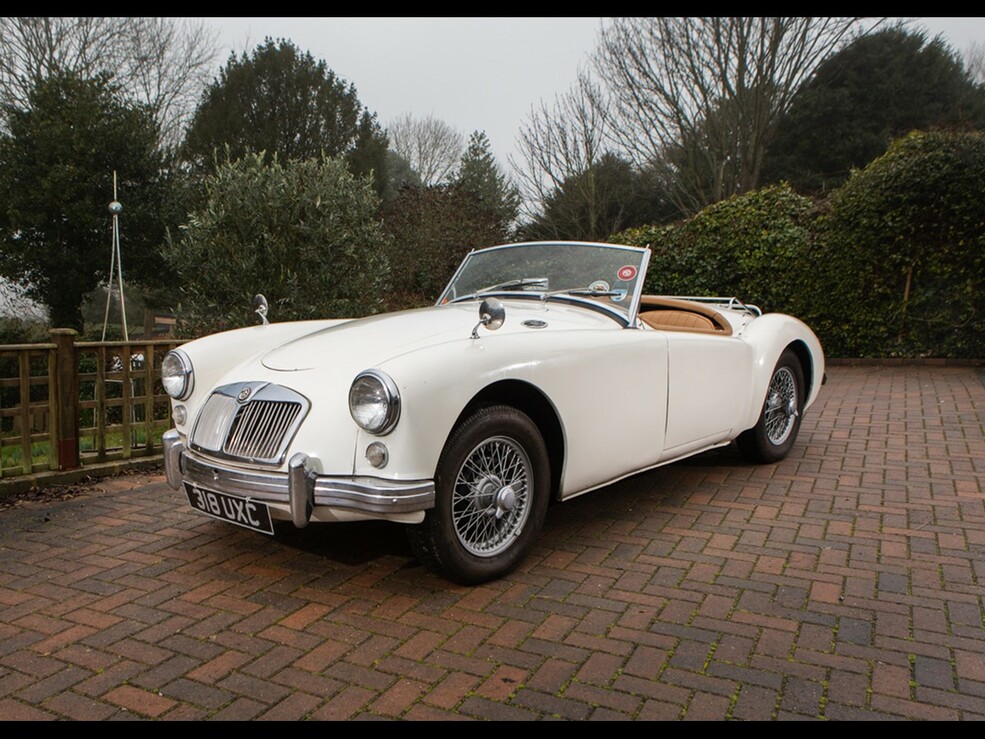 MGs came in twos at this sale – two TDs, two MGAs and two MGBs. All but one sold, but it was a 1958 MGA Roadster that we were particularly taken with. Originally a red left-hand-drive car, it was converted to RHD and painted red upon its repatriation to the UK in 2004. It had also been treated to a new tan interior in the past 18 months and a matching tan hood, but the body needed some TLC. It sold at the top end of its estimate for £17,920 – surely a bargain for such a pretty classic.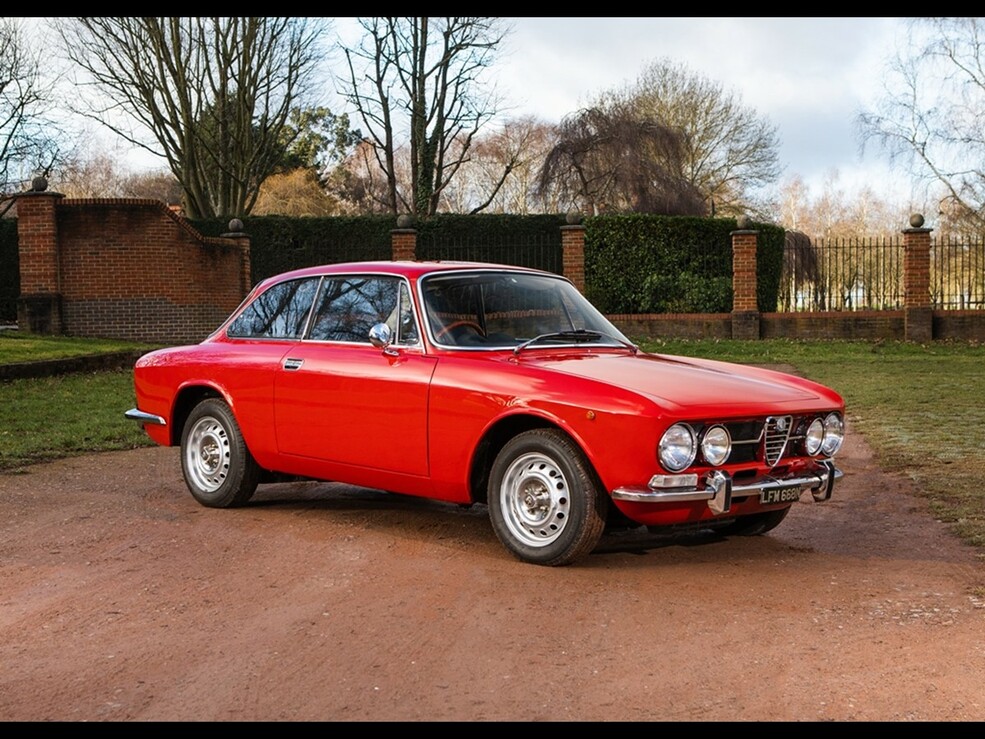 The sale was populated with beautiful Italians, but our pick had to be this 1975 Alfa Romeo 1600 GT Junior. This right-hand-drive example was imported to the UK from South Africa, and was treated to a full five-year rotisserie restoration. Fitted with the optional black leather Veloce interior, the car had also been treated to a 1750 engine upgrade. It sold for £26,880 against an estimate of £24,000-£26,000.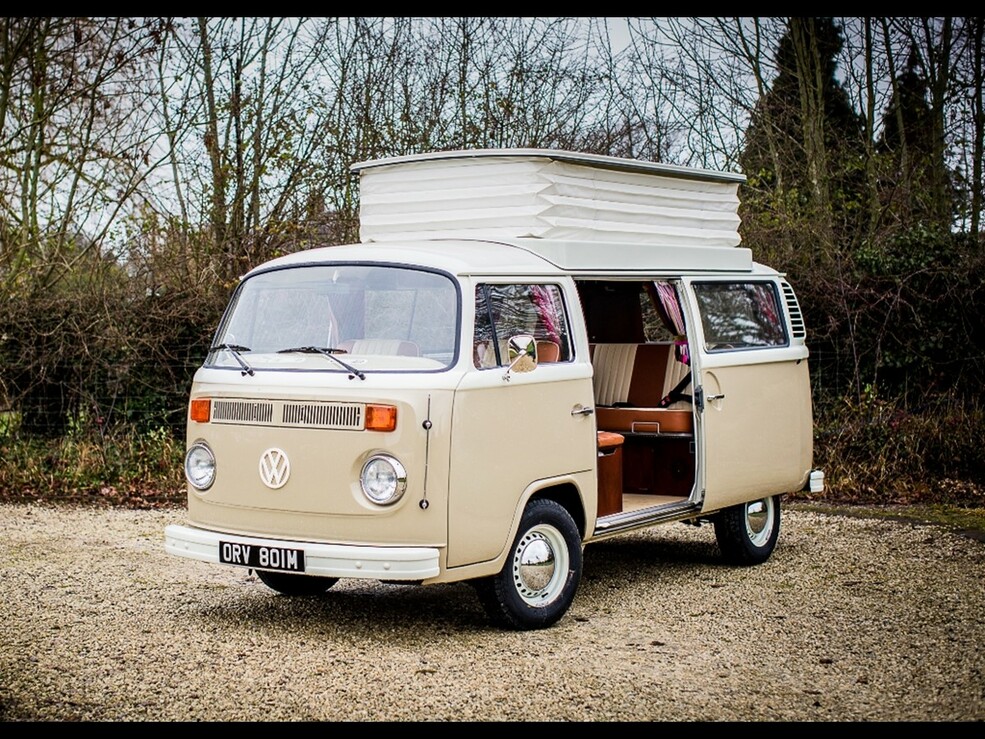 Considerably surpassing expectations was this 1974 Volkswagen Type 2 'Bay window' Camper. It was recently restored at a cost of more than £45,000 and had covered only 200 miles since. A Savannah Beige colour scheme was chosen to mimic an earlier model, complemented by tan and cream trim and 'boutique luxury hotel' interior fittings. It was also fitted with a new 1600 short engine, and a host of modern creature comforts. At £36,400, it sold for almost £10,000 above its upper estimate.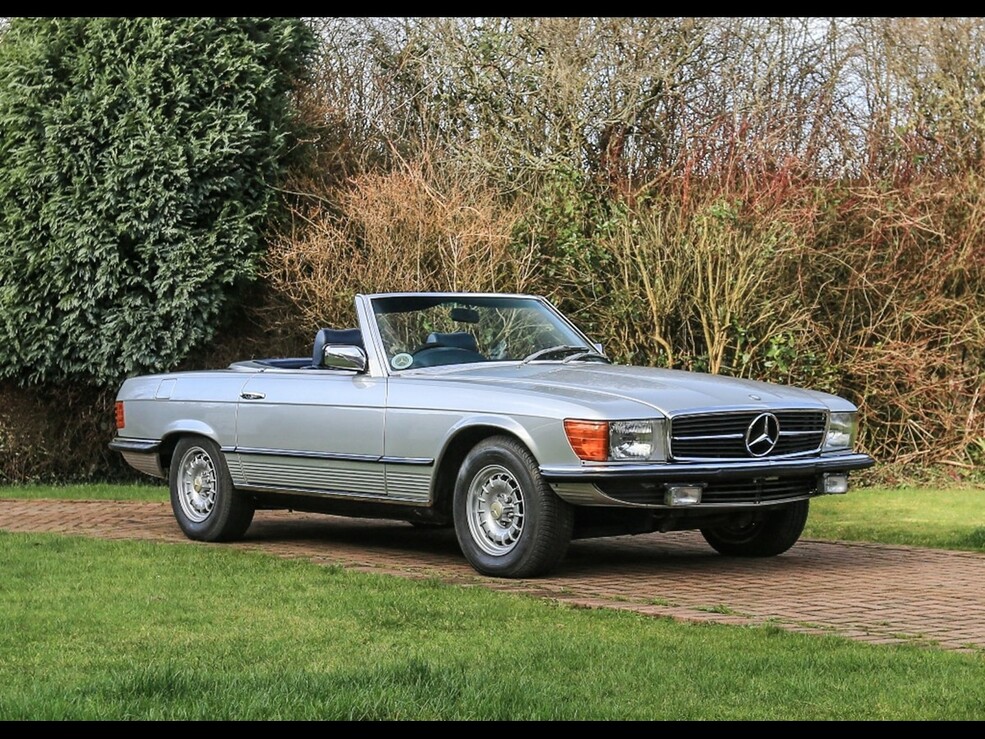 If you wanted a Mercedes-Benz, then this was the sale for you – no fewer than 25 passed under the hammer, featuring everything from open-top SLs to a G-Wagen. Several smashed through their estimates, including this 52,400-mile 1979 R107 350SL with a rare manual gearbox. Ordered new by the chairman of the London Stock Exchange, it presented very well and came with a comprehensive history folder including the original factory order form. Estimated at £12,000-£15,000, it went on to reach a selling price of £22,400.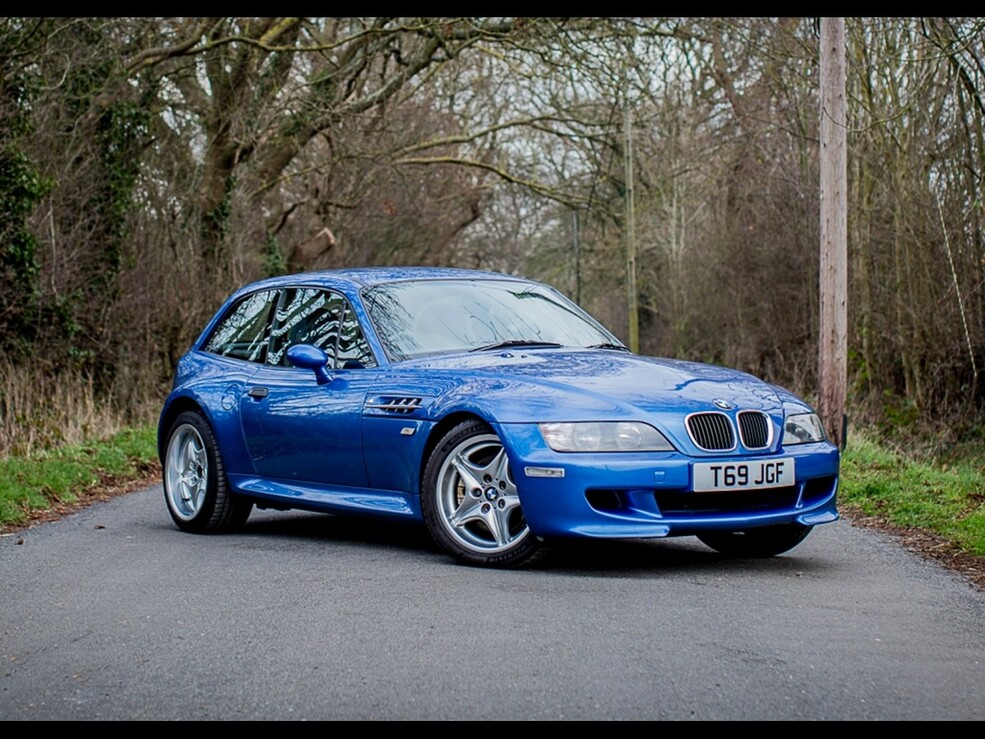 The Coupé version of BMW's Z3 is a sought-after modern classic, especially in Z3M flavour. Presented in Estoril Blue with a black leather interior, this example had covered a mere 58,000 miles from new. It also came with upwards of £13,000 of invoices, including notice of the Vanos VVT system recall and strengthening work to the rear differential mount. A popular lot, it sold for £29,680 – more than £5000 north of its upper estimate.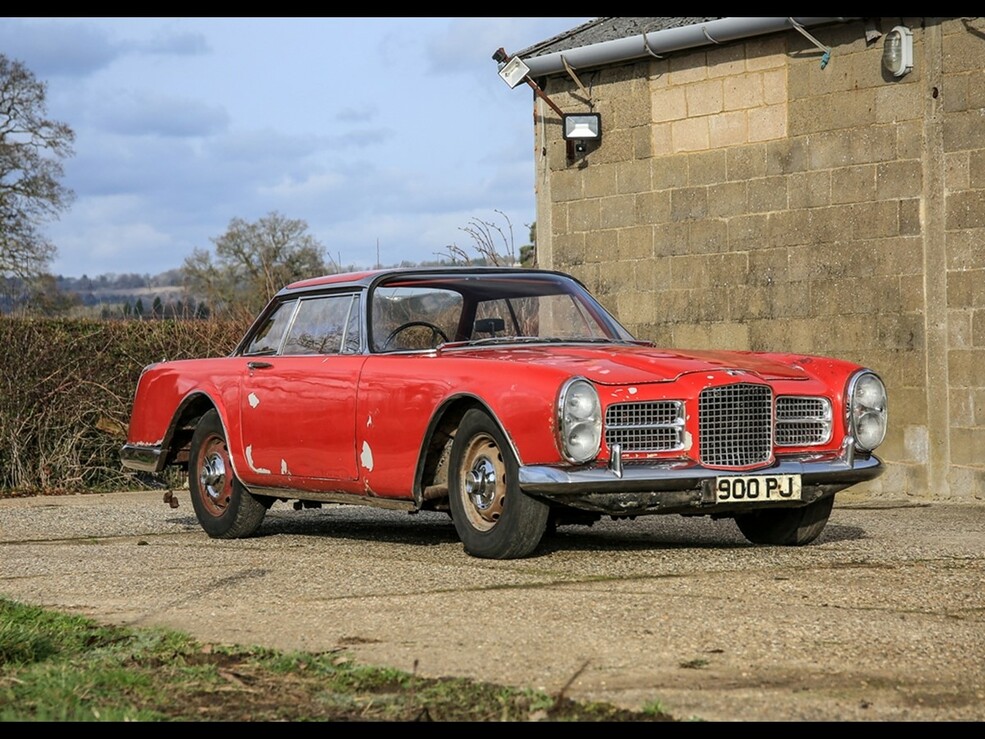 Combining French styling with a 355bhp Chrysler V8, this 1963 Facel Vega II is one of just 26 right-hand-drive examples. This example was on the Facel stand for the London Motor Show and has an interesting, yet slightly chequered history. It appears to have been sold and financed by Southern Organs, who were part of a relatively large Hire Purchase scam, and in 1972 it was owned by a Jon Wilson, who was detained in H.M. Prison in Cardiff. The car has since been stored in a barn for 25 and needs a total restoration, but that couldn't stop it selling for £141,120.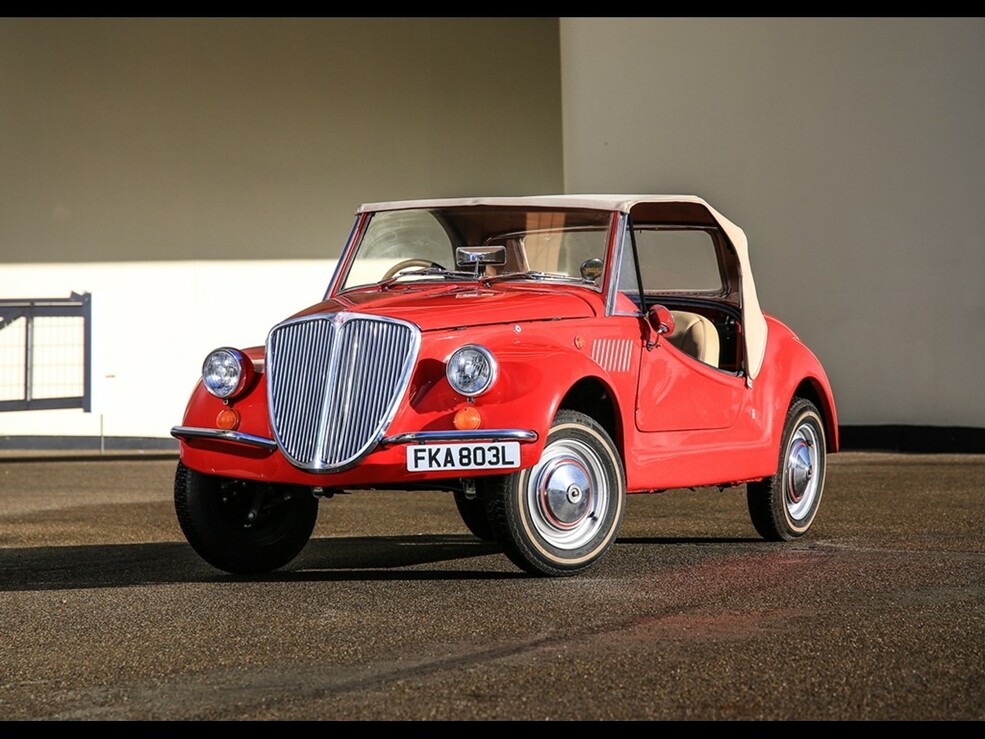 One of the smallest cars offered was this 1972 Fiat 500 Gamine, a smart example of the small two-seater roadster produced by Carozzeria Vignale from 1967 to 1971, based on the Fiat 500 platform and using the two-cylinder air cooled engine from the 500 Sport. A genuine UK right-hand-drive car, it presented well throughout. Despite this model often being described as a 'Noddy car', bidders were not deterred – its £25,760 selling price was almost£4000 above its lower estimate.