HISTORICS AUCTIONS, BROOKLANDS, NOVEMBER 25th 2017
Although a dozen classic Mercedes-Benz SL roadsters changed owners during the final sale of the Historics at Brooklands season, the near-£2.6m results were led by both a sympathetically refurbished 1986 BMW 3.0 CSL and an 8500-mile 1994 Lamborghini Diablo VT sold for £134,200 apiece.
The catalogue cover car, a 1929 Bentley 4½-Litre former Tourer that had been re-bodied as a brand new looking supercharged Le Mans replica in Vanden Plas style failed to attract a well-heeled punter with the necessary £750k+ suggested. A 13,035 miles from new in 1997 Turbo R LWB raised £44,000, some £20,000 more than the lower estimate figure.
A 1973 Alfa Romeo Montreal stunned window shoppers, one of whom had to part with £53,900 to become the next owner, while £52,800 was required to secure a rare and nicely renovated 1950 Riley RMC 2½-litre. A low-mileage 1986 BMW M635CSi demonstrated potential for more growth by a £31,350 performance against £18,000-£24,000 estimate and a 1989 BAC transformed M-30 Edition Mini that was formerly in the Bernie Ecclestone Collection changed portfolios for £31,900.
Perhaps surprisingly in these green and electrifying times, it was a good day for muscular Americans from the 1960s with a trio of thirsty heavyweights punching well. Leader of the pack was a well-executed 'tribute' to the 1965 Ford Mustang GT350 sold for £33,550, while £26,600 was handed over for a 1968 Dodge Charger R/T 440 with matching numbers and £27,500 captured a genuine 1969 Chevy Camaro RS/SS. Even before post-sale deals, 86 or 66% of the 131 cars on offer had sold.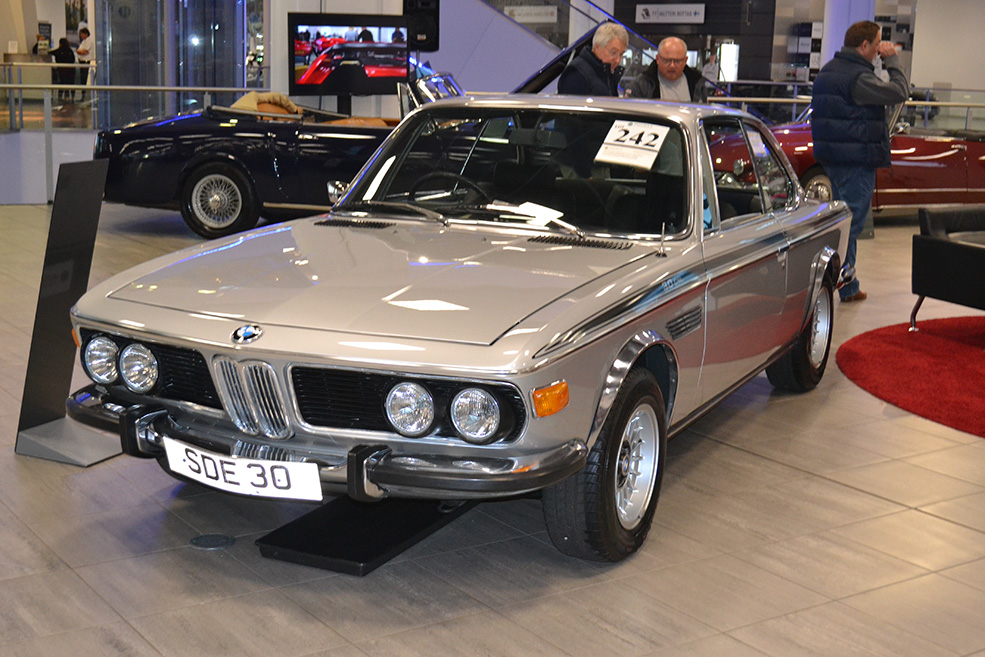 UK-spec RHD BMW 3.0 CSL from 1972 sold for a results-topping £134,200 with premium, over £9000 more than had been estimated.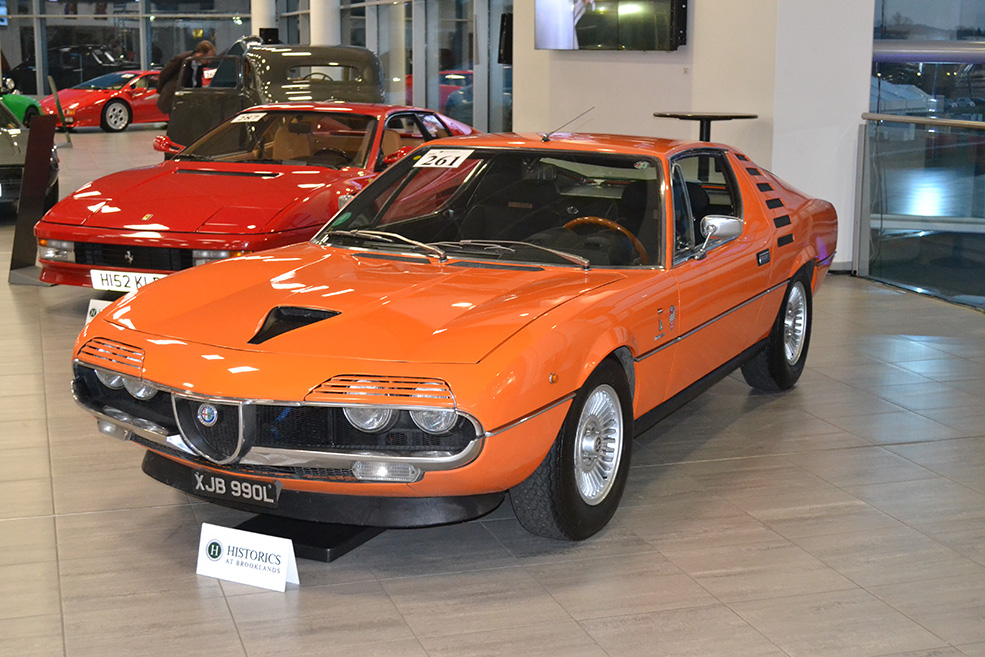 Another classic to out-perform its £40,000-48,000 guide price was a Bertone-styled 1973 Alfa Romeo Montreal which was bid to £49,000 and cost the next preservationist £53,900 including premium.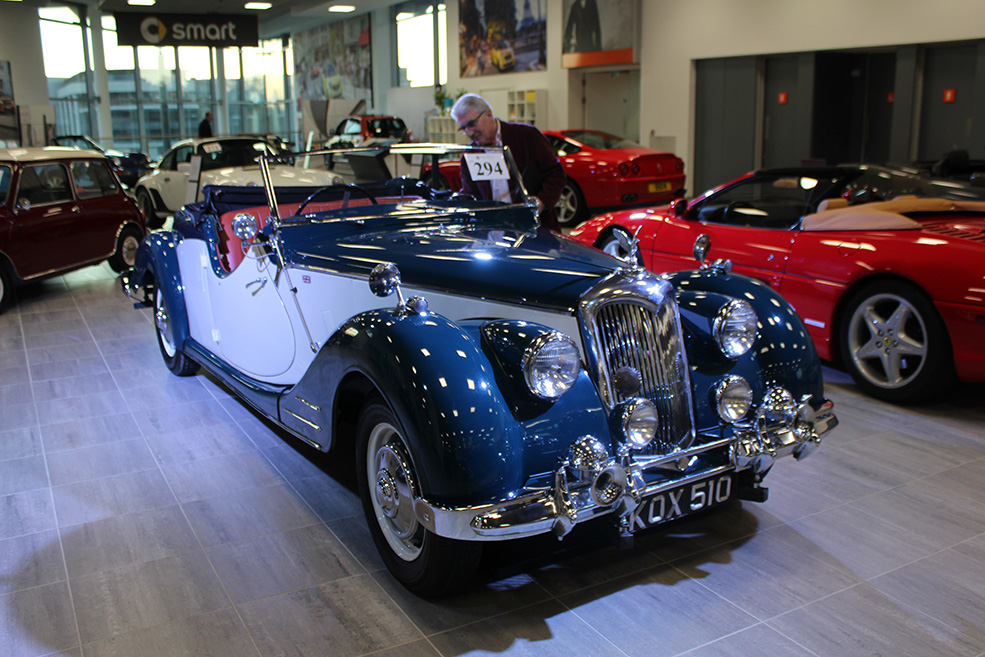 Original factory-bodied open-top Riley RMC, powered by the Coventry firm's pre-war 2½-litre 'Big Four, had been well repainted in original colours and treated to new leather with re-plated brightwork before selling for £52,800.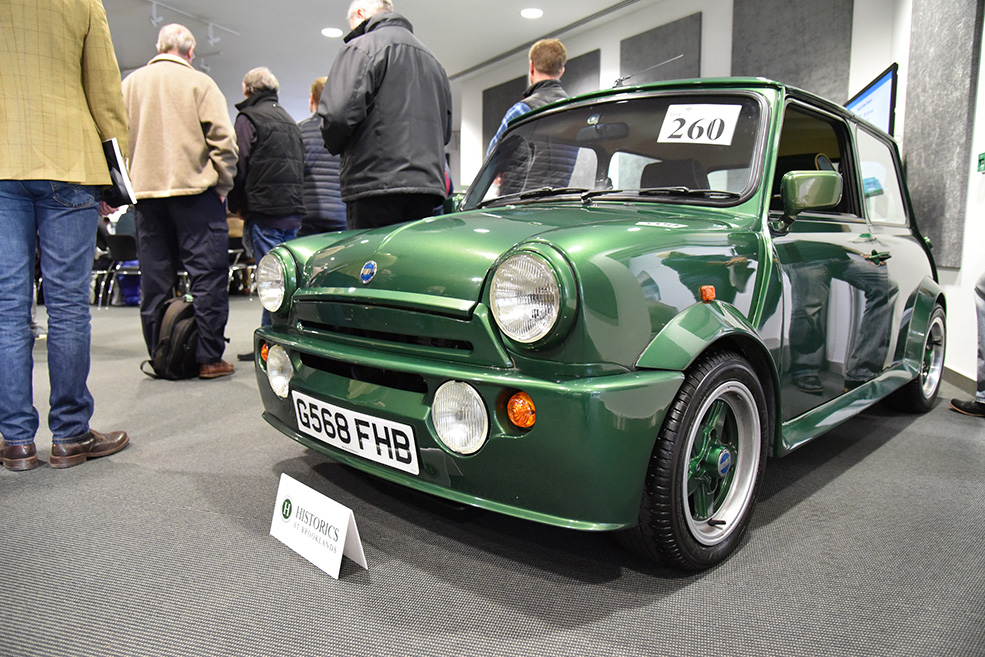 While a 1964 Morris Mini Cooper 1275S fetched £40,700 and a 1965 Austin Mini Cooper 998 £20,350, a '30 Years of the Mini' special reconstructed by the British Automobile Company in 1989 and upgraded with 1380cc motor made £31,900. Former F1 ringmaster Bernie Ecc1estone used to own it.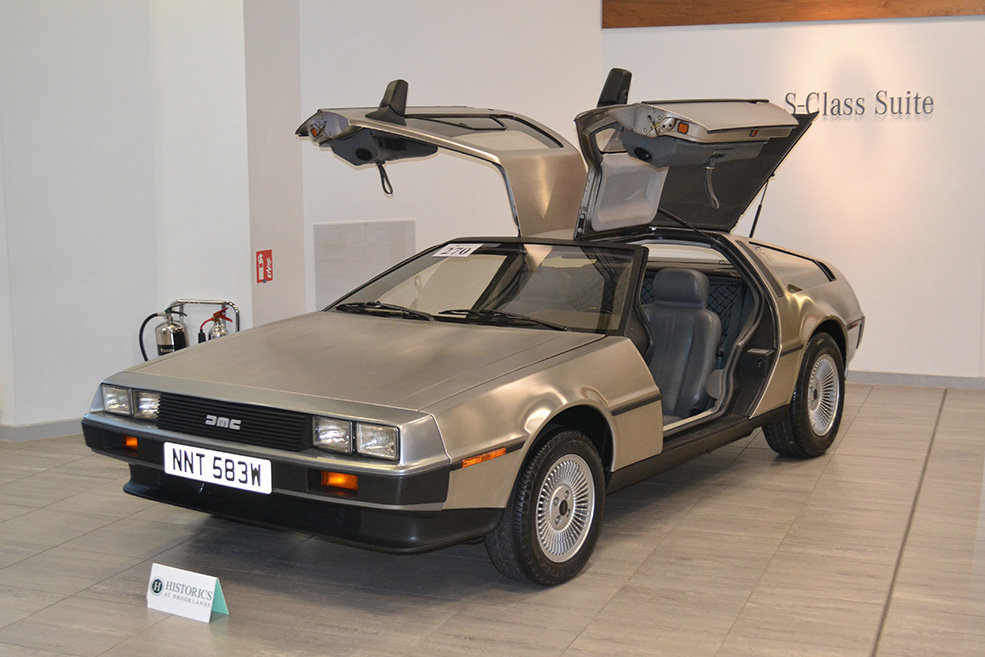 Well under the lower estimate of £40,000, just £26,000 was accepted for a two-owner 9889 miles DeLorean DMC-12.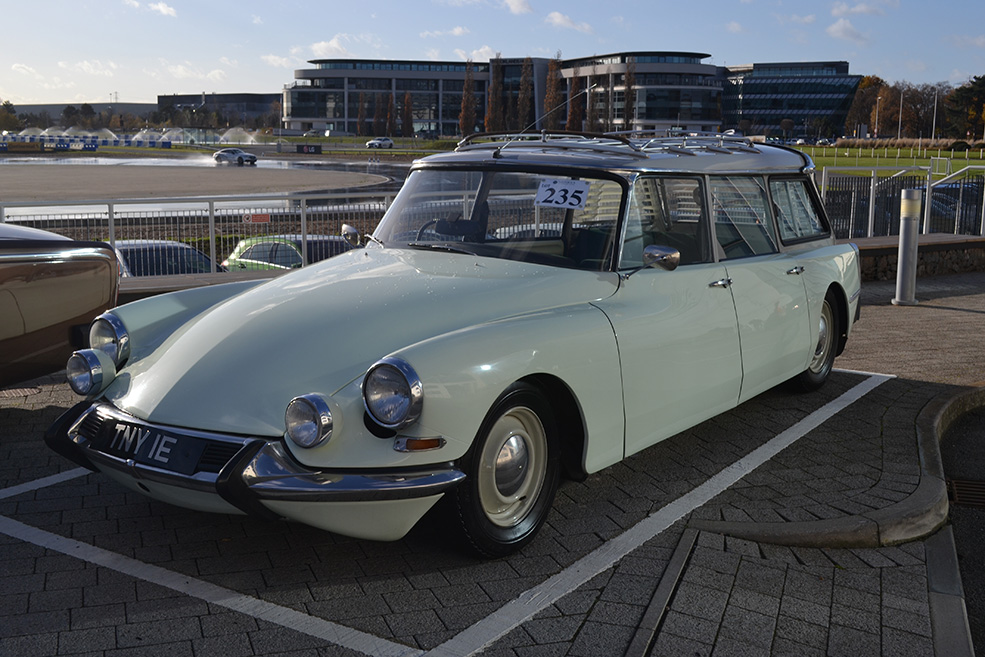 Once resident at a lodge near Nairobi, an appropriately named Ciroën DS21 Safari had carried all sorts of stuff during 50 years' faithful service before selling at the old Brooklands racing circuit for £25,300.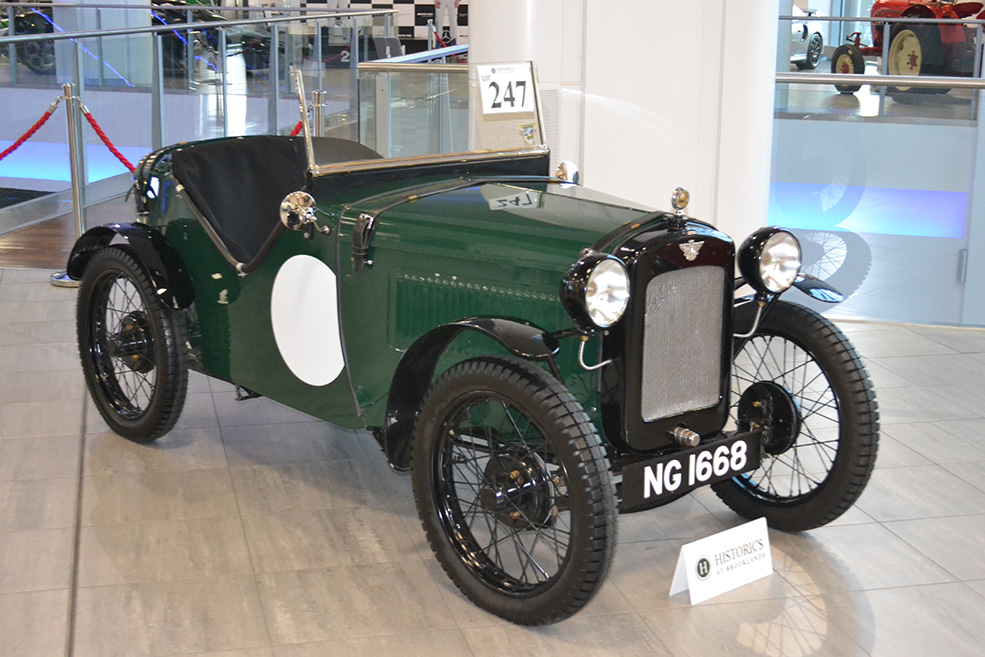 This 1931-dated Austin Seven had been topped with hand-built aluminium bodywork evoking a Brooklands-raced Ulster with pointy tail. Nut-and-bolt restored with a sturdy Phoenix crank, it achieved a £20,350 result.