HISTORICS AUCTION, BROOKLANDS MUSEUM, SURREY, 23RD SEPTEMBER 2017
When Historics first wielded their gavel seven years ago, there were 64 classics for sale within their tent pitched in the old Brooklands circuit paddock beside the remains of the WW2 banked race track. At this, their autumn fixture, 162 classics from ten decades and 45 marques went under three auctioneers' gavels, 33 of them auctioned without reserve.
The oldest lot in the catalogue was an Austin Seven Chummy made in 1927 and sold for £11,770; the youngest, a 2013 vintage CL63 AMG Mercedes traded for £45,920. The highest price during the £2.94m afternoon however was the premium-inclusive £265,100 paid for a 1966 Maserati Sebring Series 2 Coupe-bodied by Vignale, £45,000 more than had been forecast.
In pursuit though were a pack of Jaguars led by an XK150 SE Drophead, for which a new keeper had £135,300. An always right-hand drive 1966 E-Type S1 Fixed Head with 2014 rebuilt 4.2 motor had last been restored in 1985 and made £97,900, some £14,000 more than the top estimate, while an E-Type Series 3 V12 Roadster from 1972 also comfortably cleared its guide price band to sell for £77,000. A pre-WW2 and therefore still politically correct SS-branded 2½-Litre Jaguar Saloon fetched £39,600.
One of the top performers of a seven-hour session, during which 77% of the cars sold, was a Rolls-Royce Silver Shadow II that had been driven a mere 24,623 miles in 38 years by one owner from new in 1979 and which sold for £41,800, more than twice the lower estimate.
Similarly impressive was the £13,680 more than estimated £86,680 valuation by the buyer of a Mercedes-Benz owned and maintained right-hand drive 1966 230SL Pagoda-top auto.
The 'No Reserve' 1991 Rover Mini Cooper 1.3i first owned by Britt Ekland meanwhile realised £7150, considerably less than the £37,950 it cost to own a 1965 Morris Mini Cooper 1275S Mk1 that had been treated to a £40k+ restoration.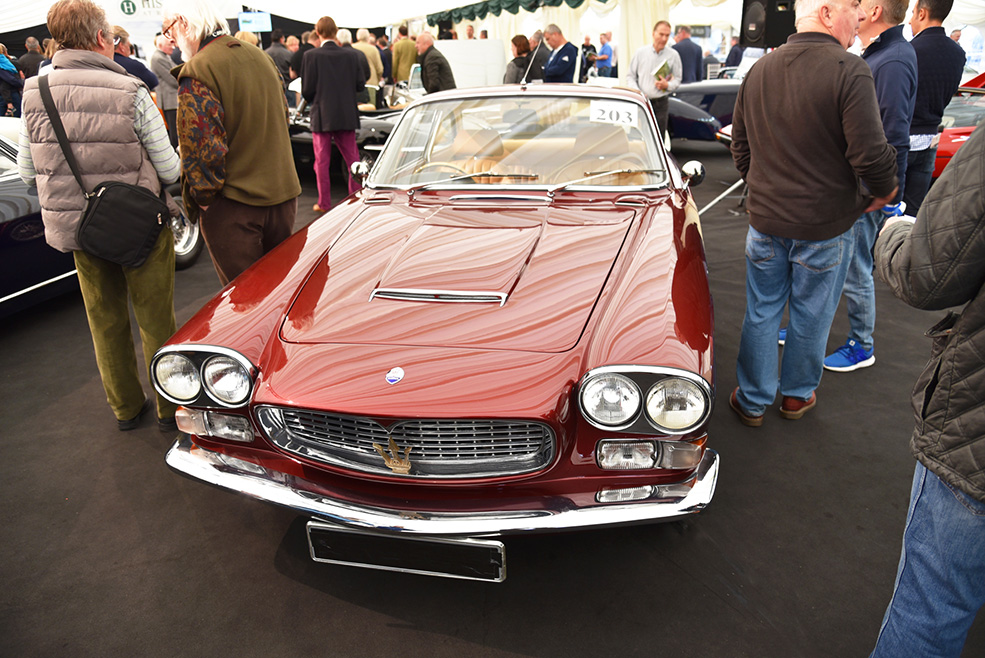 Vignale-bodied 1966 Maserati Sebring S2 sold for £265,100 to head the Brooklands results.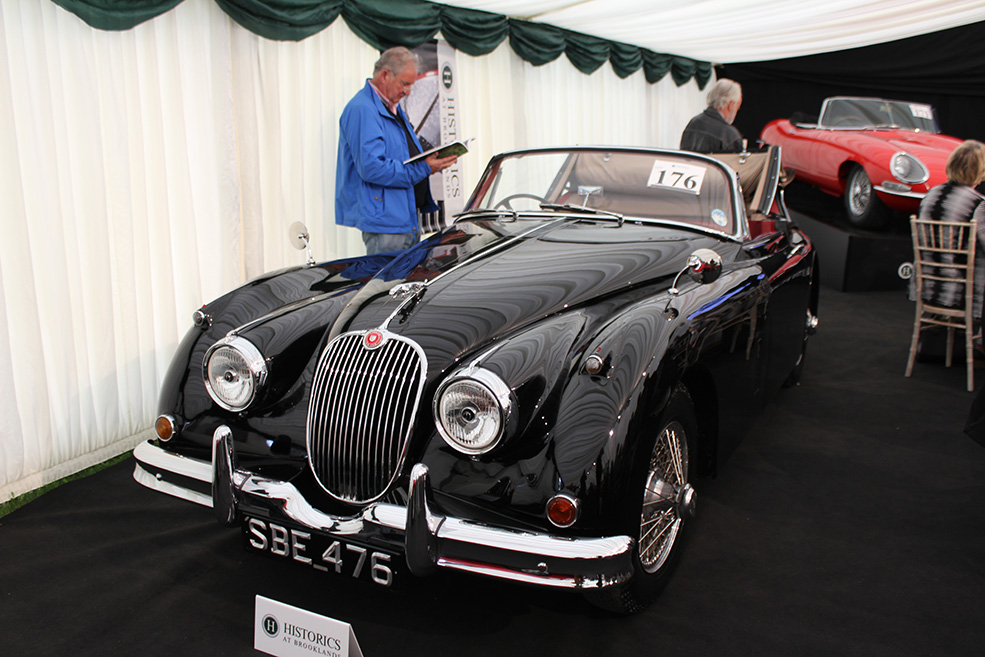 Fully and recently restored 1958 XK150SE Drophead auto made £135,300, top estimate money.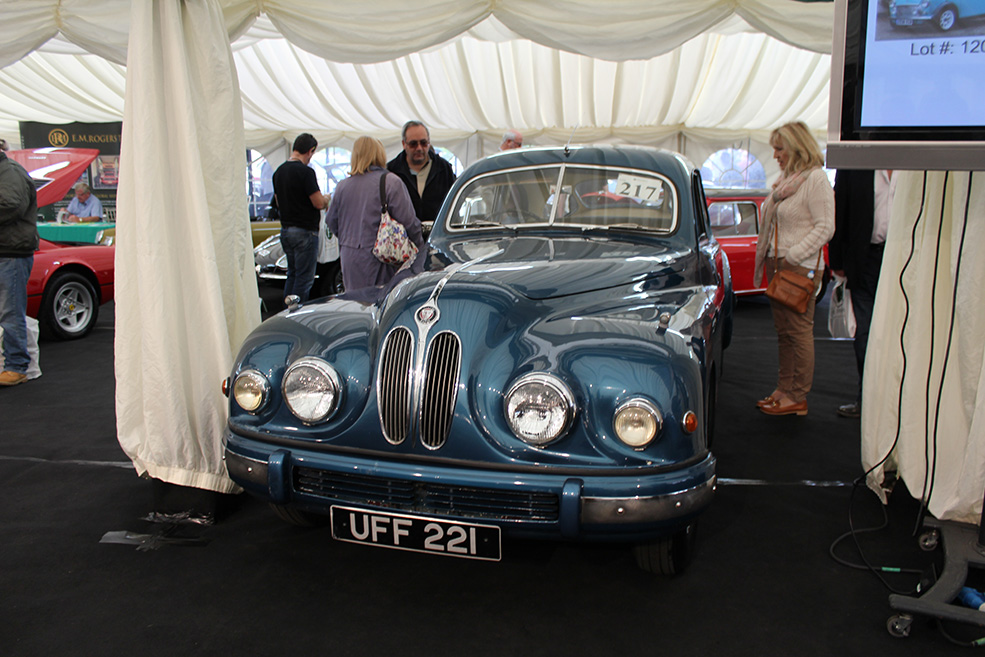 Rare three-window 1954 Bristol 403 with 46,000 mileage changed owners for £52,800.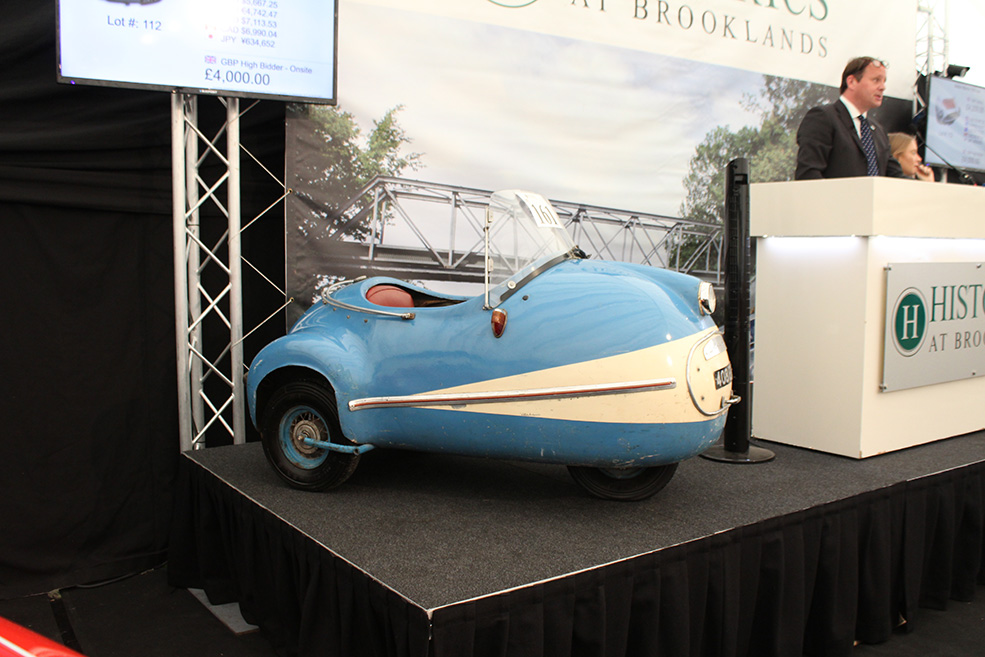 Quirky 1957 Brutsch 'Mopetta' with iconic status justified a parking spot on the rostrum by achieving £45,100.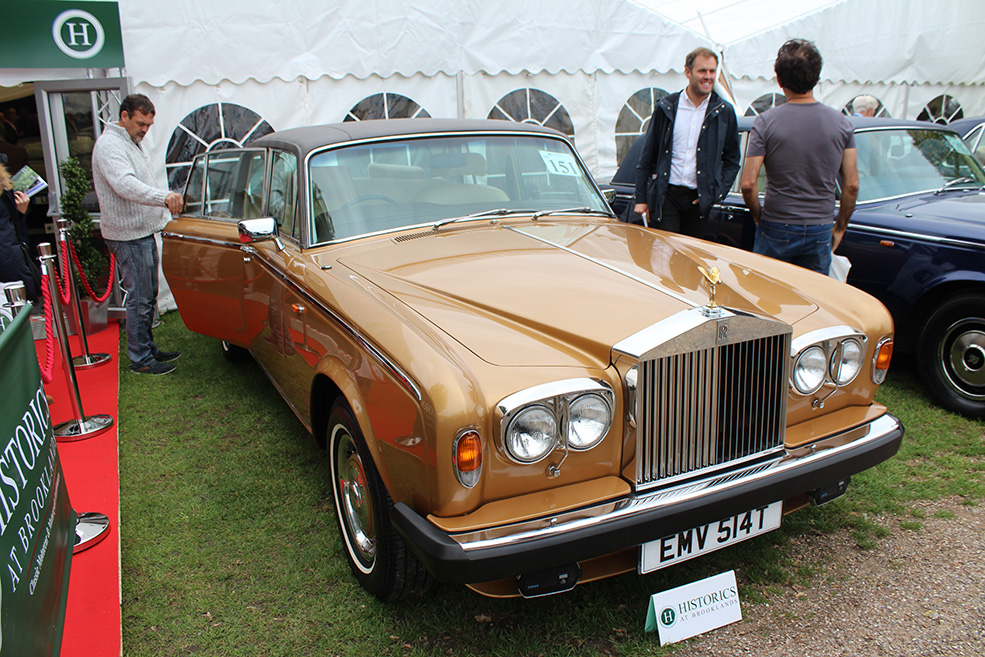 Driven only 24,623 miles by one owner, this 1979 Silver Shadow II made £41,800, huge money for any Shadow.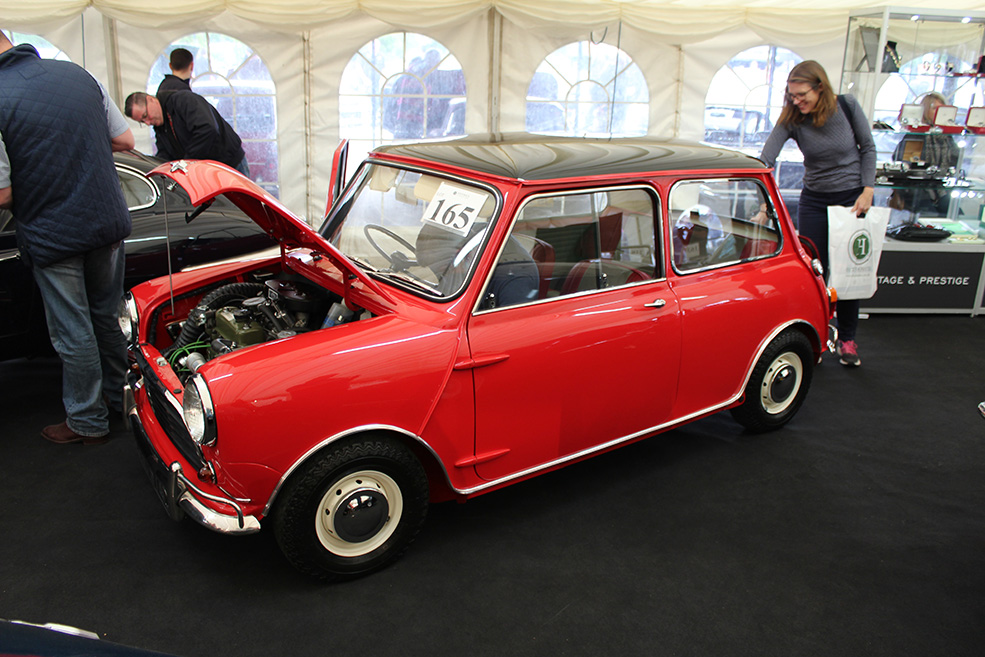 1965 Morris Mini Cooper 1275S Mk1 restored at cost of £40k+ sold for £37,950.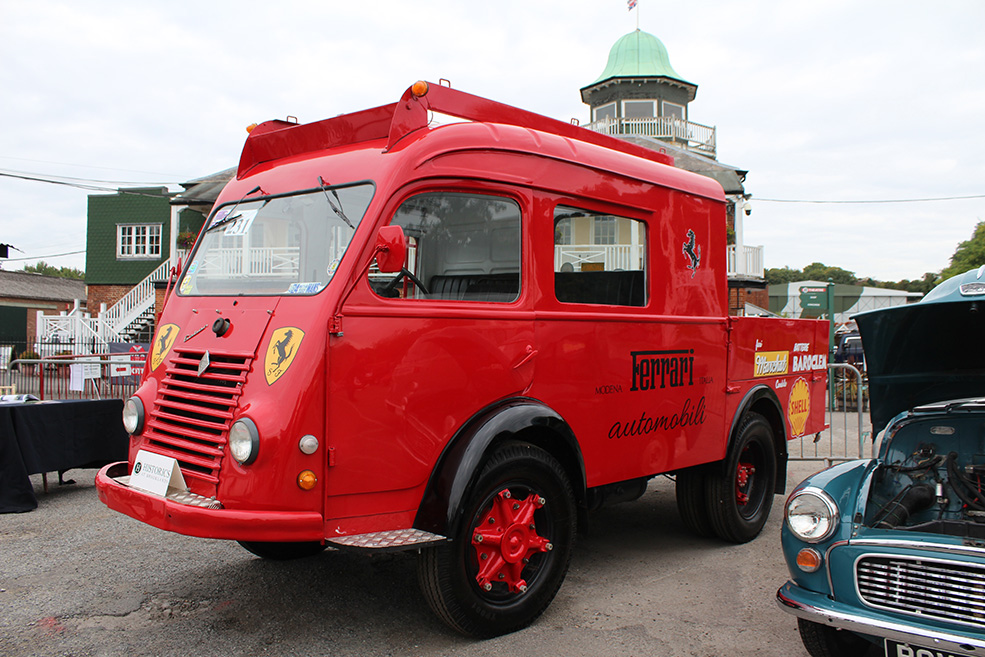 'No Reserve' 1962 Renault Gallion Pick-Up in Ferrari Race Transporter livery was auctioned for.

Restored 1974 Ford Transit Dormobile Mk1 with 2.0 V4 and beefed-up diesel box cost the next camper £15,950.