Historics' first auction of the year will take place on April 18 at Ascot Racecourse. Here's a look at what to expect
As a mark of respect following the passing of His Royal Highness Prince Philip, Duke of Edinburgh, Hitorics has moved its sale originally scheduled for Saturday, April 17 to Sunday, April 18.
The change of date does not affect viewing arrangements at the venue: these will take place daily between 9am and 5pm, from Wednesday, April 14 to Friday, April 18. Online bidding will also be available for those unable to attend in person.
Buyers are in for a treat too, with almost 180 extremely varied entries ranging from a humble low-mileage Austin Maestro to a Jaguar XJ220 that could sell for as much as £375,000.
Indeed, the more affluent end of the classic car market is ably catered for, with an imposing 1963 Facel Vega II expected to sell for £260,000-£310,000 and a 1965 AC Cobra Mk3 427 SC not far behind at an estimated £185,000-£260,000.
In addition, a 1969 Mercedes-Benz 280 SL Pagoda, a 1976 Lamborghini Espada and a 1973 Aston Martin V8 are all expected to be in six-figure territory.
Also of considerable interest is the electric selection of no-reserve lots, including a pair of Alfa Romeos in the shape of a 1991 Spider S4 and a 1984 Alfasud, a rare 1980 Mitsubishi Sapporo, one of around 1100 long-wheelbase Volvo S90s, an MG 1100, a Nissan Figaro and a Sunbeam Stiletto. You'll even find a Piaggio Ape and a barn-find 1956 Citroën 2CV Van, again offered without reserve.
Elsewhere, there are a number of entries with famous previous owners. There's a 1956 Lincoln Continental that belonged to former US vice president Nelson Rockefeller, a 1972 Mini 850 being sold by boxer 'Prince' Naseem Hamed and a 1998 Rolls-Royce Silver Seraph that once belonged to the late Sir Bobby Robson.
On the motorsport front, there's an ex-Works 1970 Mk1 Ford Escort Twin Cam driven by Hannu Mikkola on that year's Cyprus Rally.
With lots spanning the best part of a century, there should be something to suit all tastes and pockets. See www.historics.co.uk for the full catalogue.
Historics April Ascot Racecourse sale highlights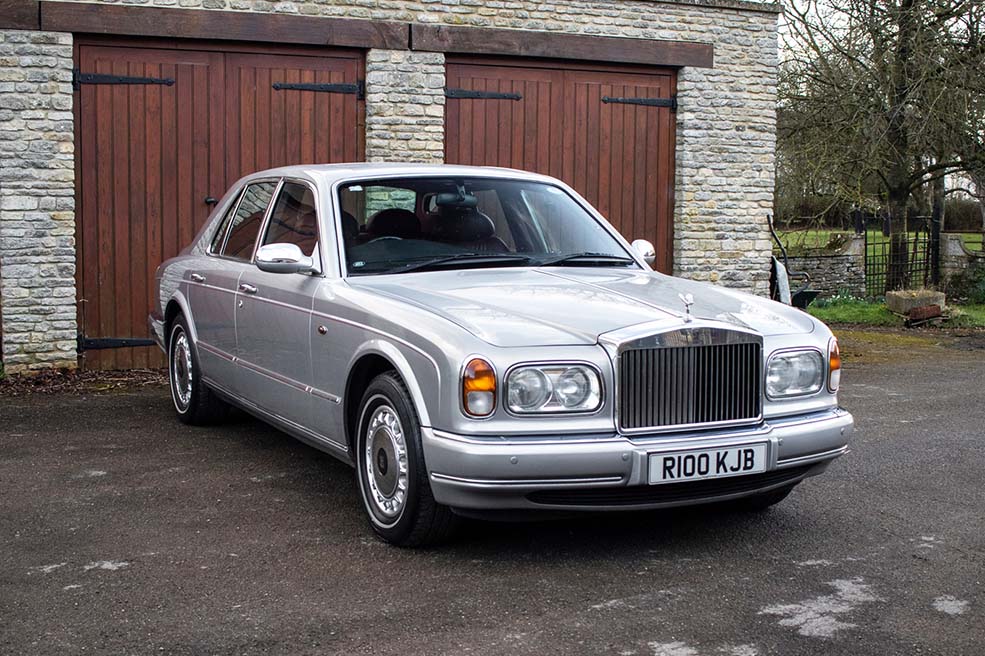 Formerly owned by the late Sir Bobby Robson, the former ex-England and Ipswich Town manager, this smart 1998 Rolls-Royce Silver Seraph has covered 77,222 miles on its BMW V12 motor. It's estimated at £23,000-£28,000.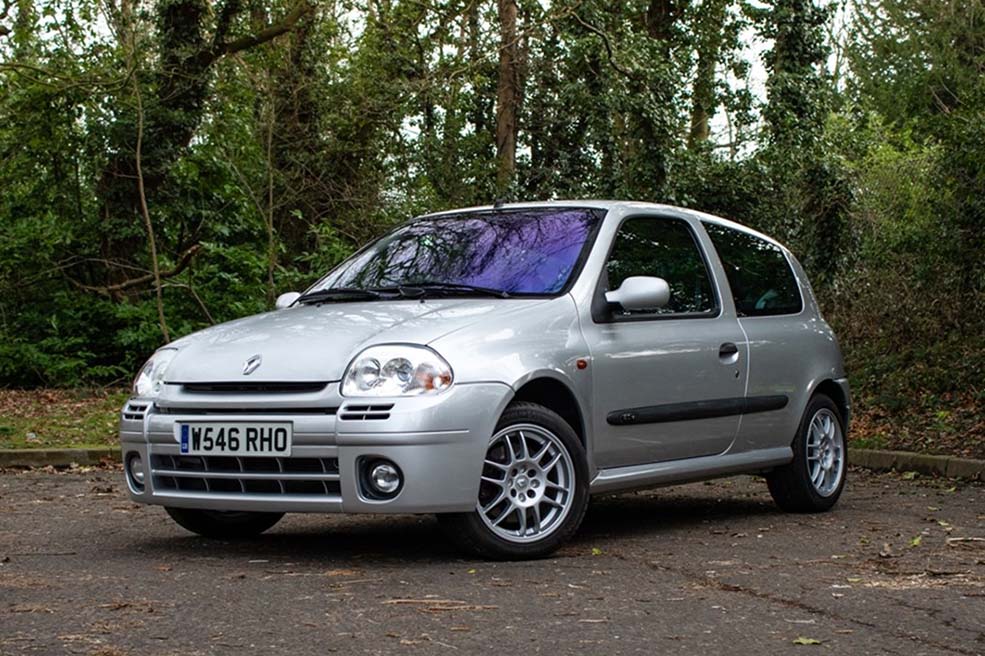 Good phase one Renault Clio 172s are now very rare, especially with fewer than 45,000 miles recorded. Registered on a 2000 W-plate, this no-reserve example is one of the earliest cars and benefits from a recent cambelt change.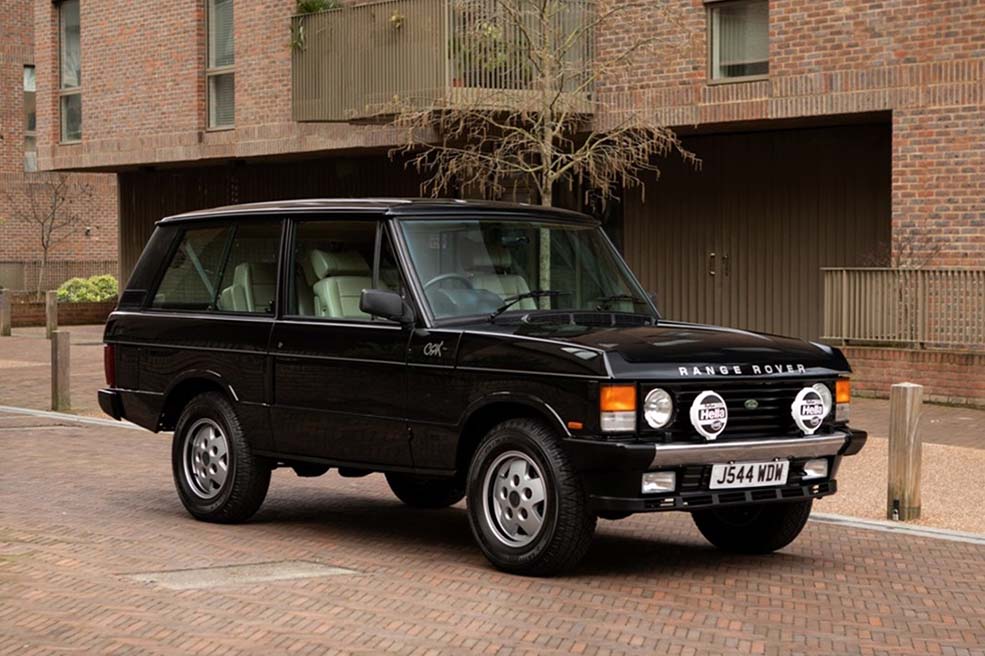 Notable for having two doors when contemporary home market cars had four, the Range Rover CSK is a well-specced edition named after the original design team leader, Charles Spencer King. This car is 181 from 200 produced and had been subject to a restoration costing a whopping £113,000, making the £55,000-£63,000 estimate seem very reasonable.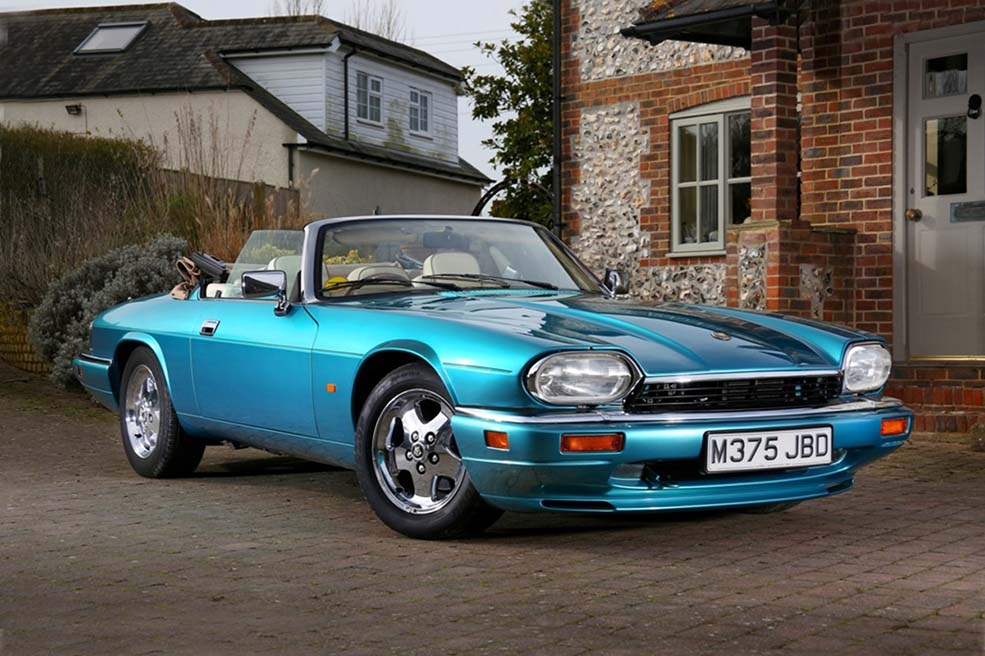 The sale's headliner is a Jaguar XJ220, but this 1995 XJS Celebration convertible should also cause a stir. Showing just 10,567 miles, it's said to be unmarked and is expected to sell for £25,000-£30,000.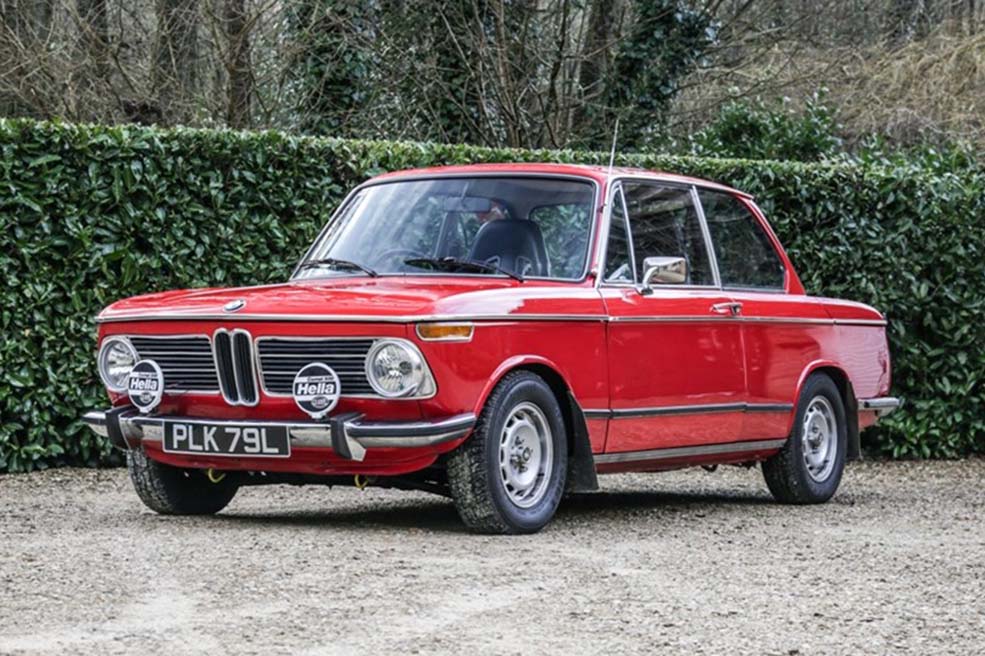 Joining an E28 M5 in the sale, this rare right-hand-drive BMW 2002 Tii is a 1973 example that's been sympathetically upgraded to be reliable on events such as Hero rallies. Supplied with a comprehensive history file with invoices totaling over £10,000, it's estimated at £29,000-£35,000.
A 1971 Mk1 3000E or this Mk3 3.0S? That's the choice facing buyers looking for a 3-litre Ford Capri at this sale. The smart black Mk3 is estimated at £25,000-£35,000, while its older brother is predicted to command £19,000-£25,000.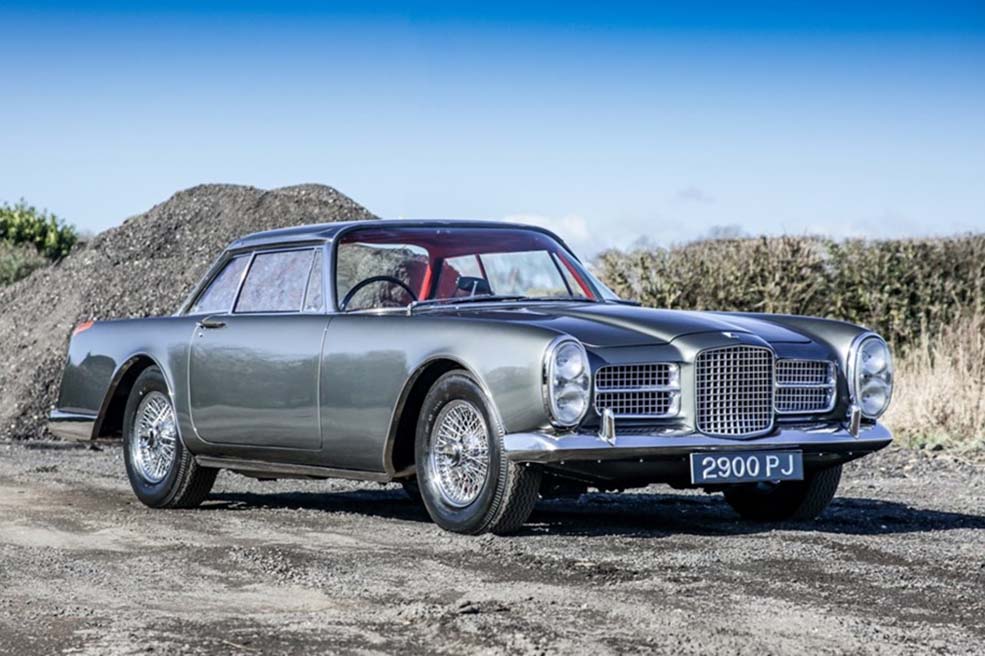 Set to be one of the sale's biggest hitters, this stunning Facel Vega II was the 1963 London Motor Show car and is one of just 26 right-hand-drive examples built. It's recently emerged from a full ground-up restoration and is estimated at £260,000-£310,000.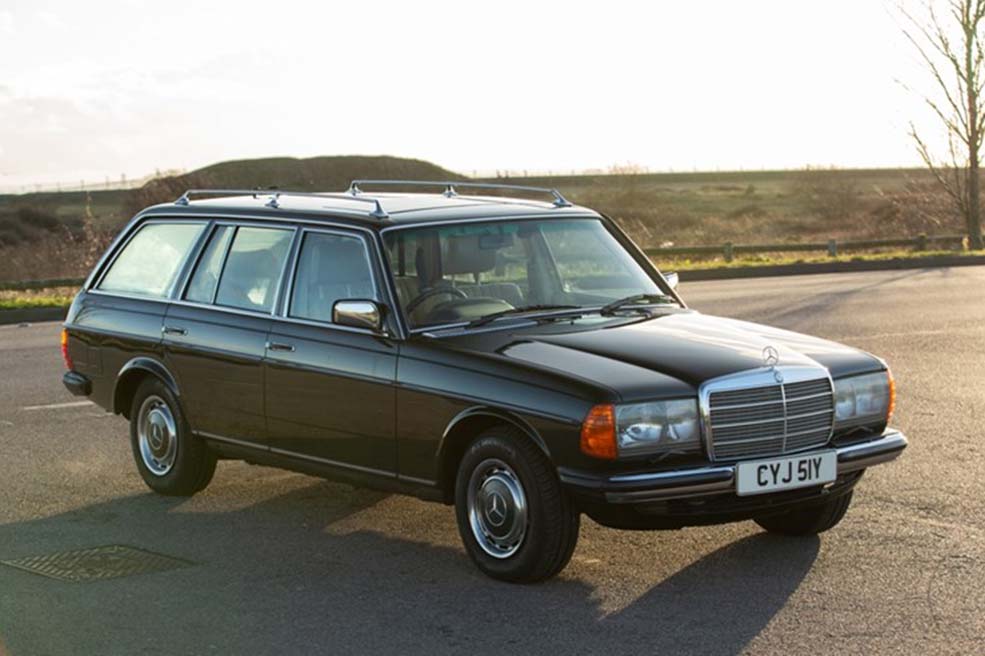 There are flashier and more expensive Mercedes in this sale, but this 1982 seven-seat 280TE has plenty of appeal. Showing a relatively low 111,059 miles, it's estimated at £13,000-£18,000.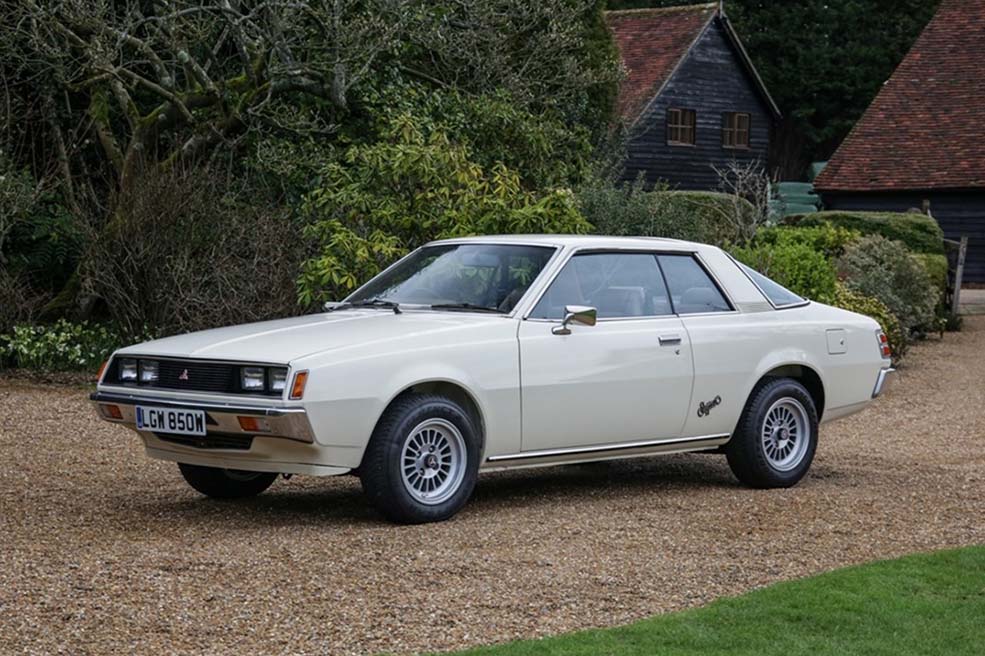 Rare and said to be in remarkable condition, this 1980 Mitsubishi Sapporo shows 71,037 miles and comes with a comprehensive history folder. It's expected to sell for £6000-£8000.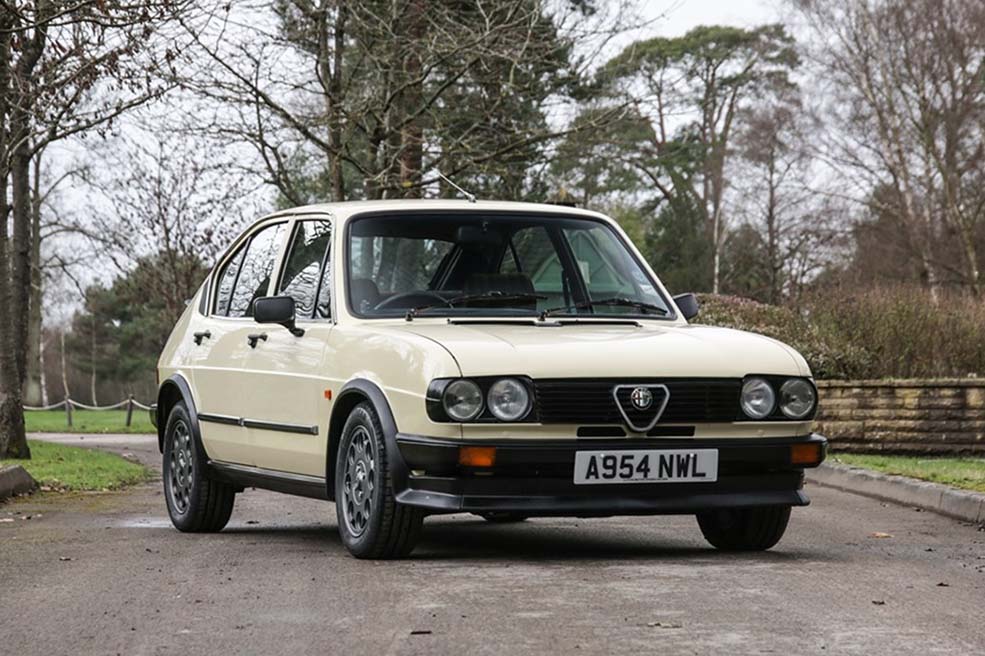 Resplendent in Avorio (Ivory), this 1984 five-door Alfa Romeo Alfasud started life a 1.3 SC model but has been upgraded with a 1.5-litre Ti engine and other Ti trim bits. It shows 64,420 miles, backed up by a comprehensive history and carries a £6000-£8000 guide price.