H&H really showed its resilience in ensuring its March 18 sale could go ahead. It had no control in its planned venue, the Imperial War Museum at Duxford, being closed to the public the afternoon before the sale in response to the Covid-19 coronavirus pandemic. A limited facility to view documents and make bids was offered at the Red Lion Hotel in nearby Whittlesford, but cars couldn't be viewed and online bidding was largely the order of the day.
Given the circumstances, the sale proved to be a real triumph. It grossed £2 million, headlined by a 1938 Lagonda LG6 drophead coupe. Originally the property of Prince Bernhard of the Netherlands, it sold for £204,750 – a new online record for H&H. Other big hitters included a 1934 Delage D6-11 cabriolet at £69,188, a 1938 Alvis Speed 25 SC Charlesworth drophead coupe at £65,250 and a couple of Jaguar E-Types both over the £60,000 barrier.
Cars dating back as far as the Edwardian era were notable entries. The oldest vehicle in the sale was a 1911 Swift 10/12hp Tourer at £18,562, with a 1912 Talbot 15hp Type M Tourer another to attract a high sale price at £60,750.
Despite the lack of viewings, the more established classics were exceptional performers regardless – particularly if they were wearing a blue oval. A lovely Mk1 Ford Capri smashed its estimate at £28,688, as did a Mk1 Escort RS2000 at £65,250. Other strong performers included a low mileage Triumph Stag and a Mk2 Mini Cooper S, plus an iconic modern classic in the shape of a Subaru Impreza P1 at £24,750.
Our highlights from the sale are below, but for the full list of results see www.handh.co.uk.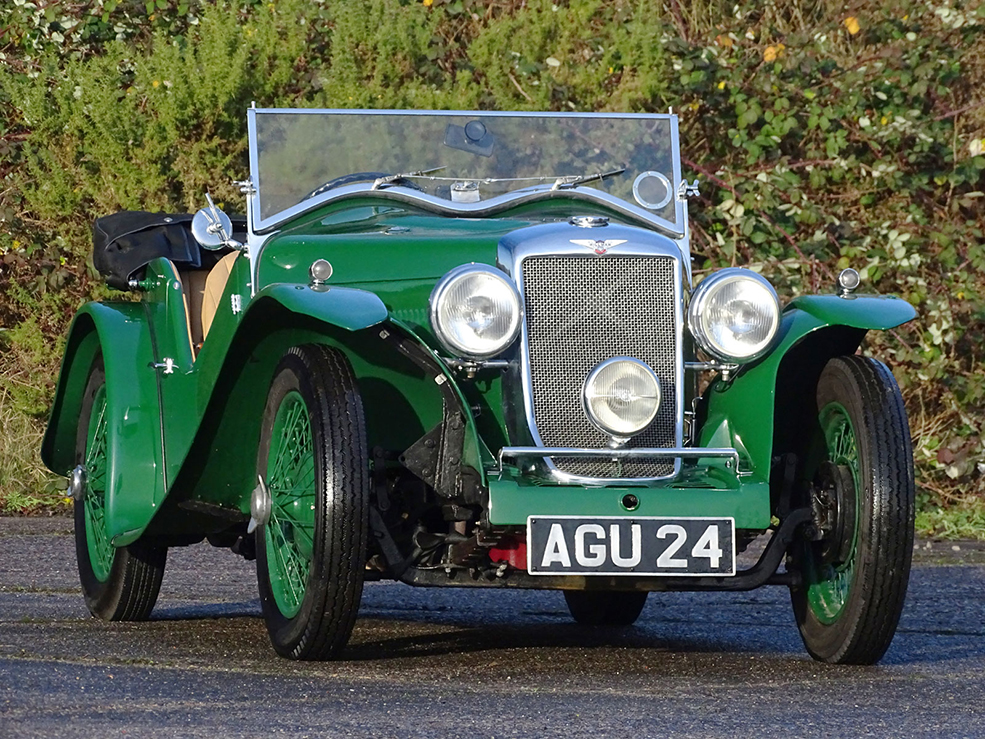 A rare March-bodied example, this 1933 Hillman Aero-Minx had been with its last owner since 1978 and had enjoyed a full photographic rebuild. Supplied with a comprehensive history, it soared past its £10,000-£12,000 estimate to sell for £18,000 including fees.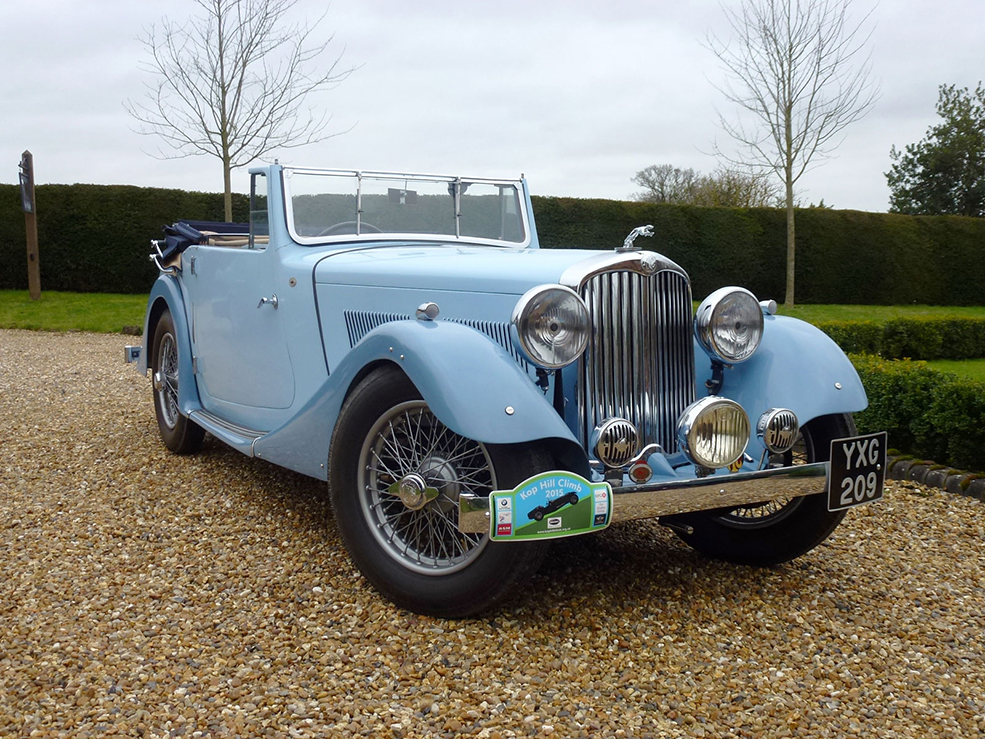 Another strong performer amongst the pre-war entries was this elegant 1938 AC 16/70 drophead coupe. It spent a long period in America and was fully restored before being re-imported to the UK around five years ago. It's £56,250 selling price was £1250 over its upper estimate.
Showing a mere 84,000 miles, this matching-numbers 1973 Ford Capri 3000 GXL had been subtly uprated with some mild engine tweaks, power steering, four-pot front callipers and some choice suspension modifications. It sold for £28,688 against a £20,000-£25,000 estimate.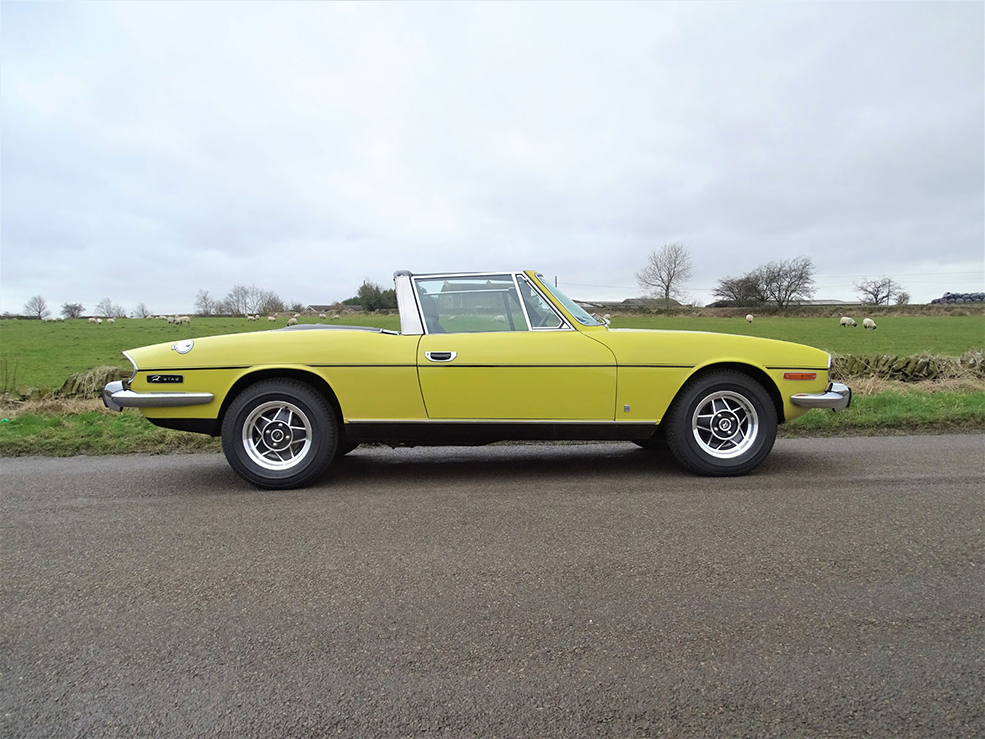 Exceptionally original and showing 20,700 miles from new, this 1973 Triumph Stag had been in the safe family for most of its life. It was arguably one of the best original Stags in the world and certainly carried appeal amongst bidders, reaching a sale price of £25,312.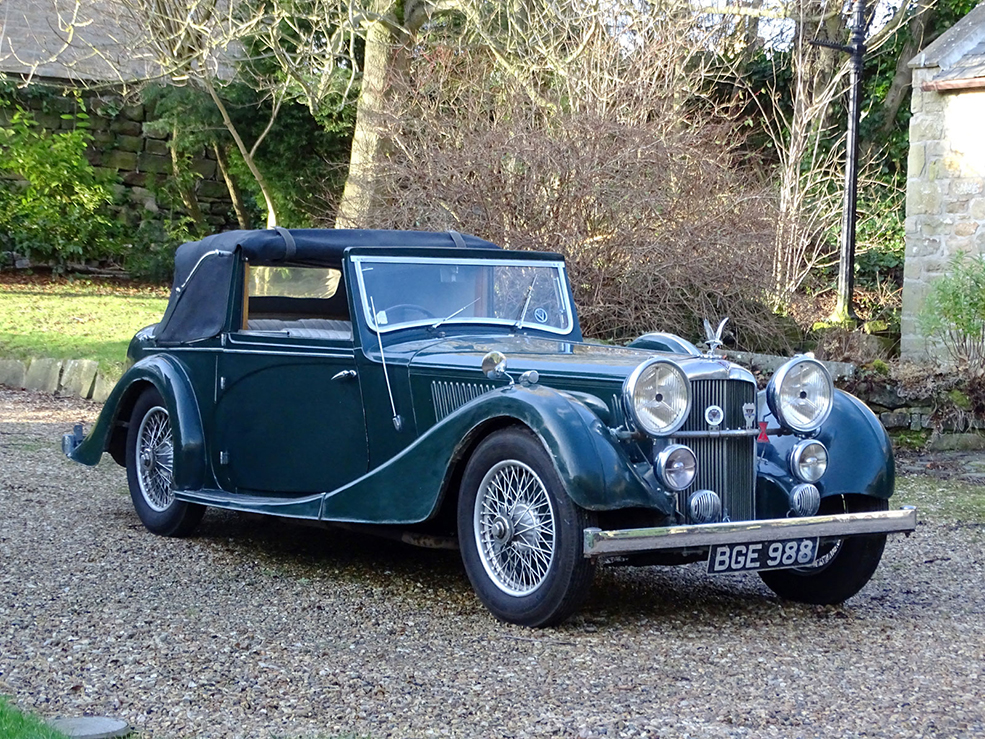 The Alvis Speed 25 SC was a real pioneer of the time, combining performance with refinement. This 1938 example still had its original Charlesworth drophead coupe body and had been treated to a plenty of work, including a new rear ash frame. Its upper estimate was £55,000, but it sold for an impressive £65,250.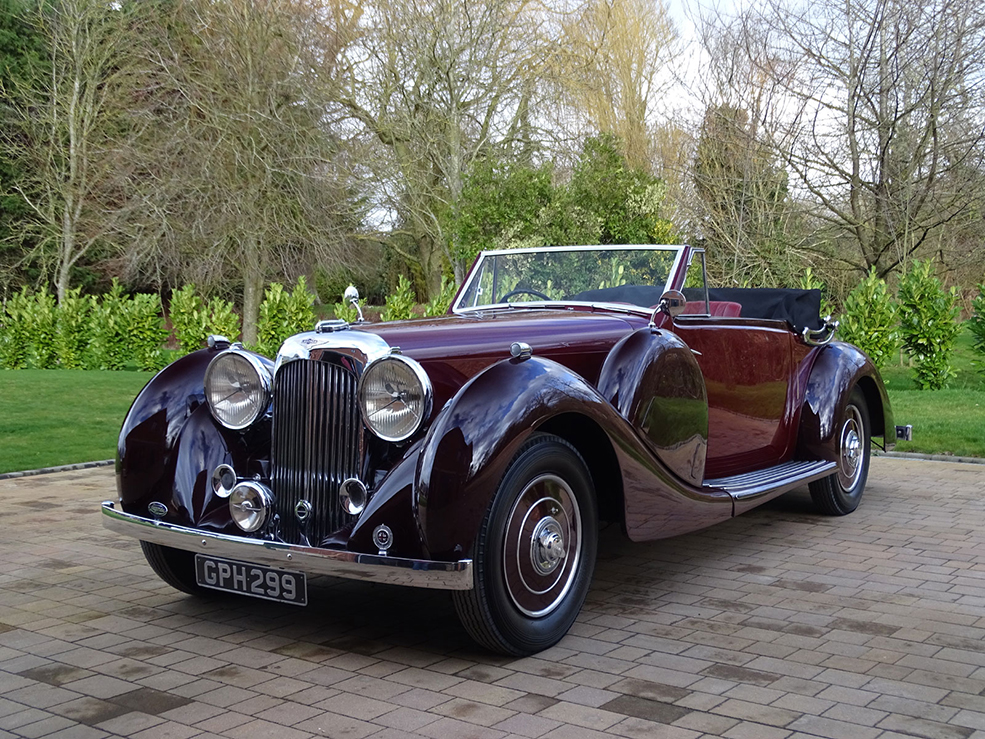 Originally the property of Prince Bernhard of the Netherlands, this 1938 Lagonda LG6 drophead coupe proved to be the sale's headliner at £204,750. Blessed with remarkable history, it was restored almost 30 years ago but remained in excellent condition.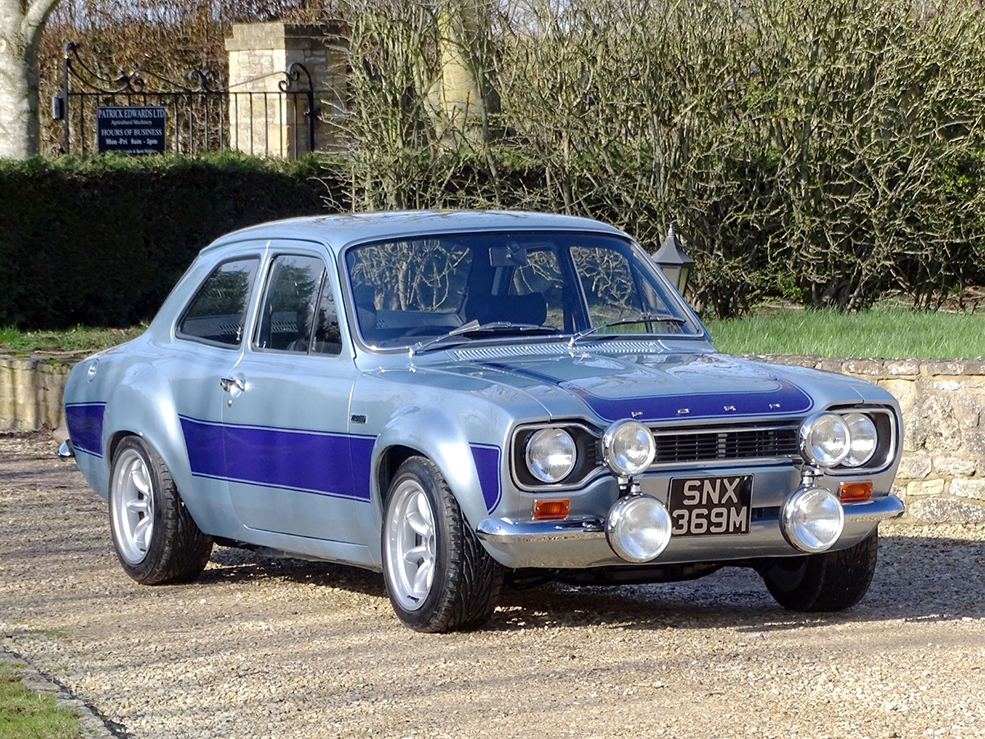 Another early 1970s Ford to impress was this 1974 Mk1 Escort RS2000, which had its bubble steel arches fitted by Broadspeed when it was new. Resident in the same Oxford village all its life in the hands of just two owners, it had recently been subject to a nine-year restoration. At £65,250, it sold for over £5000 above its upper estimate.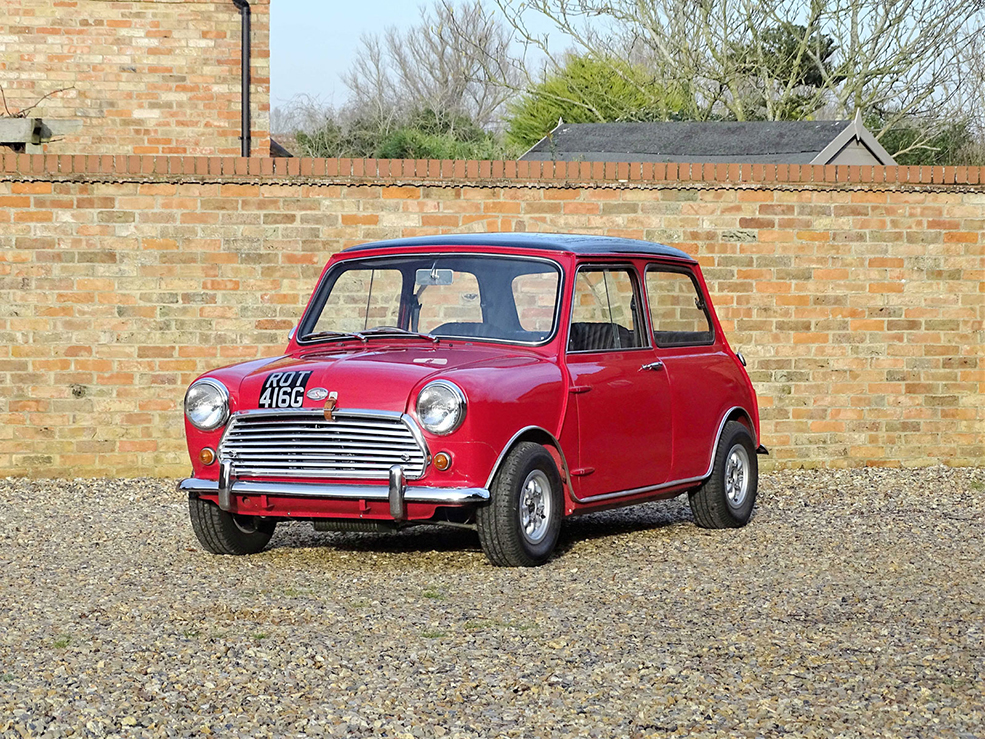 One of several Minis in the sale, this matching-numbers 1968 Mk2 Morris Cooper S boasted a continuous history with DVLA traces of all previous owners. Lightly tuned and sat on Minilite wheels, it sold for £26,438 against an estimate of £18,000-£22,000.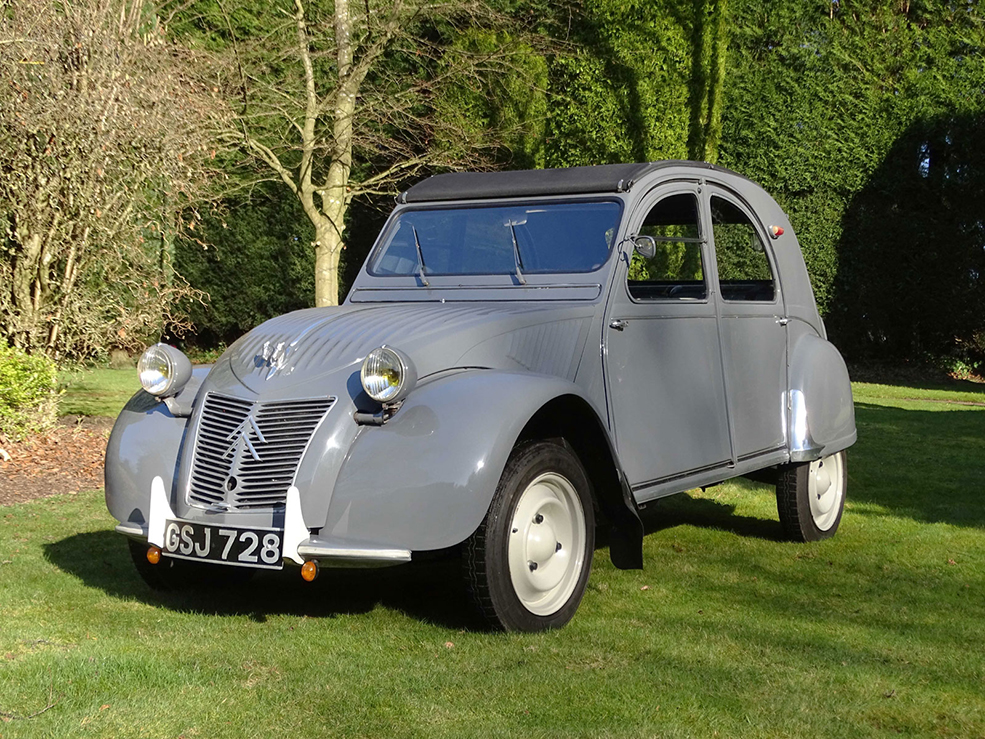 Entered from a private collection, this 1961 Citroën 2CV looked to be an excellent example of an AZLP-series model fitted with the 425cc engine. Described by H&H as the one of the smartest 2CVs it had encountered, it eclipsed the lower end of its estimate to sell for £13,781.