East Anglian Motor Auctions is back with another eclectic Classic and Retro Car Auction on March 30, which promises to be a haven for affordable heroes and dream cars alike. Whether buyers are looking for a usable daily, project or an investment, there should be something for everyone.
Fast Fords are always a hot auction favourite and this sale is full of them. We're very taken with the idea of a Mk2 Escort RS2000, but even rarer is a four-door 1975 Escort Mk2 1600 Sport, resplendent in bright yellow with black decals. And for those after a slightly newer Ford, there's a stunning pair of hot scarce Mk3s – a stunning 1983 RS1600i in red, and a brilliant white example of its boosted RS Turbo follow-up from 1985.
Plenty of sports cars will feature too, including a white 1990 Lotus Elan with a box-fresh interior at an estimated £2500-£3500, or a vibrant orange 1981 Porsche 914 at a predicted £4500-£5500. If the Porsche isn't quite exotic enough, there's also a Ferrari Mondial, resplendent in red and completely original, with only 77,600 miles showing. Estimated at £20,000-25,000, it could be one of the cheapest ways into Ferrari ownership.
For more relaxed cruising, a beautiful blue Jaguar XJS-C could be yours for an estimated £6000-£8000, complete with cream leather, original tonneau cover and the more economical 3.6-litre straight six. Meanwhile, those looking to transport five in comfort might be keener on a 1985 Mercedes 280SE. Still sporting its original dealer sticker, this classic Benz wears its 91,000 miles well and looks good value at a predicted 3500-£4500.
For something completely different, a bright orange beach buggy based on a 1961 Volkswagen Beetle is a definite stand out. It could be a lot of fun for the summer, especially if the £1500-£2500 estimate holds true.
We've selected some of our highlights below, but for a full catalogue, visit www.eama-norwich.co.uk or call 01953859180.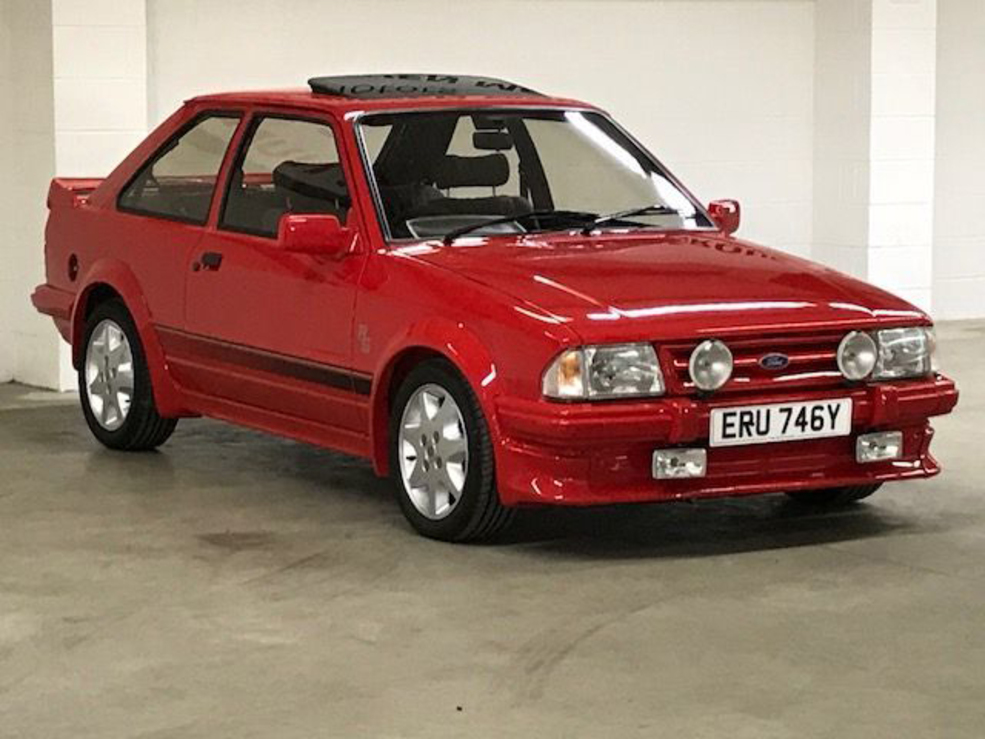 The forerunner of the XR3i, the RS1600i featured the injected CVH with twin-coil ignition, RS finned cam cover and special sports seats. This one is estimated at £12,000-£15,000.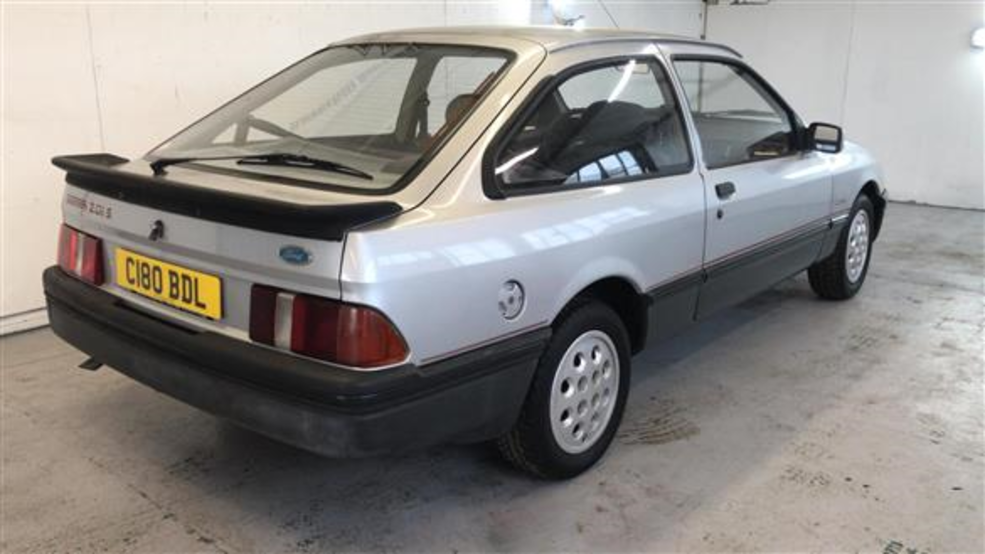 Mk1 Ford Sierras are seldom seen on our roads now – especially when they are left-hand –drive with just 7425km (4,613 miles) on the clock! This three-door 2.0I S model features pepperpot wheels and appears to be immaculate condition. A Sierra with this mileage and condition is surely far rarer than any Cosworth and is a great left field buy for Ford fans at an estimated £4500-5500.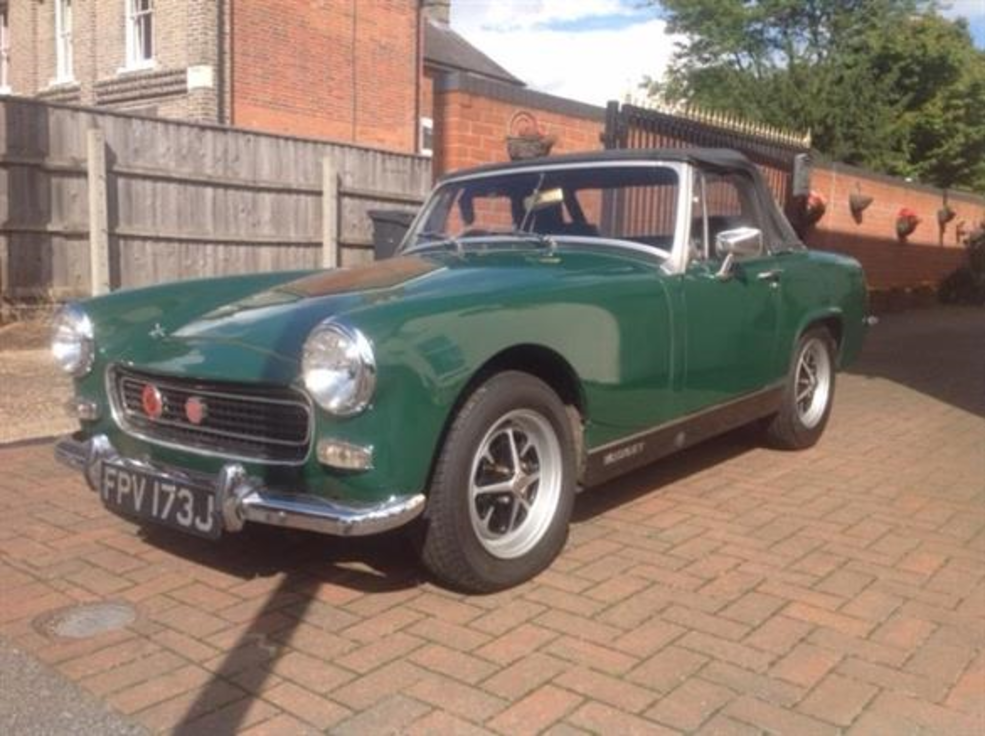 Featuring dark green paint, Rostyle wheels and chrome bumpers, this Mk3 MG Midget appears to be in very good condition. Some enthusiasts argue the 1275cc A-Series Midgets are the best of the bunch, and at an estimated £3000-3500, this early '70s square-arch example could be the perfect way to find out for yourself.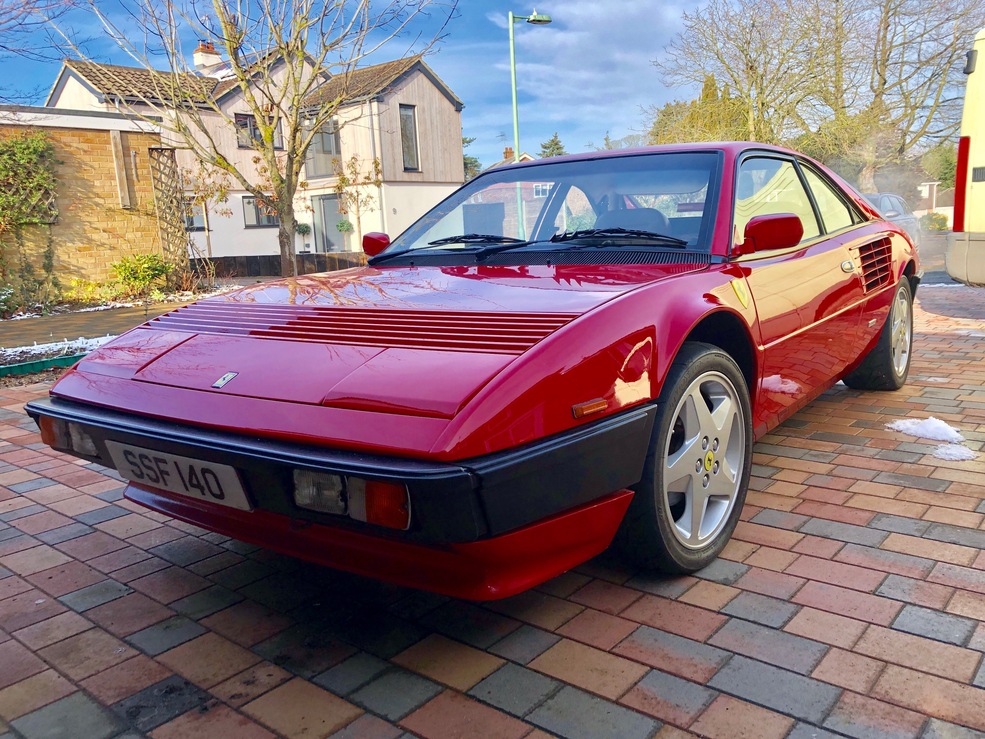 This 1982 Mondial could be a prancing horse bargain. For an estimated £20-25,000 – roughly the price of a decently-equipped new Ford Focus – you could get into a V8, mid-engined, bright red Ferrari! This 77,000 mile supercar appears in fantastic all round condition, with no visible rust or dents. Finding a right-hand-drive Mondial is harder than you'd think, especially at price point.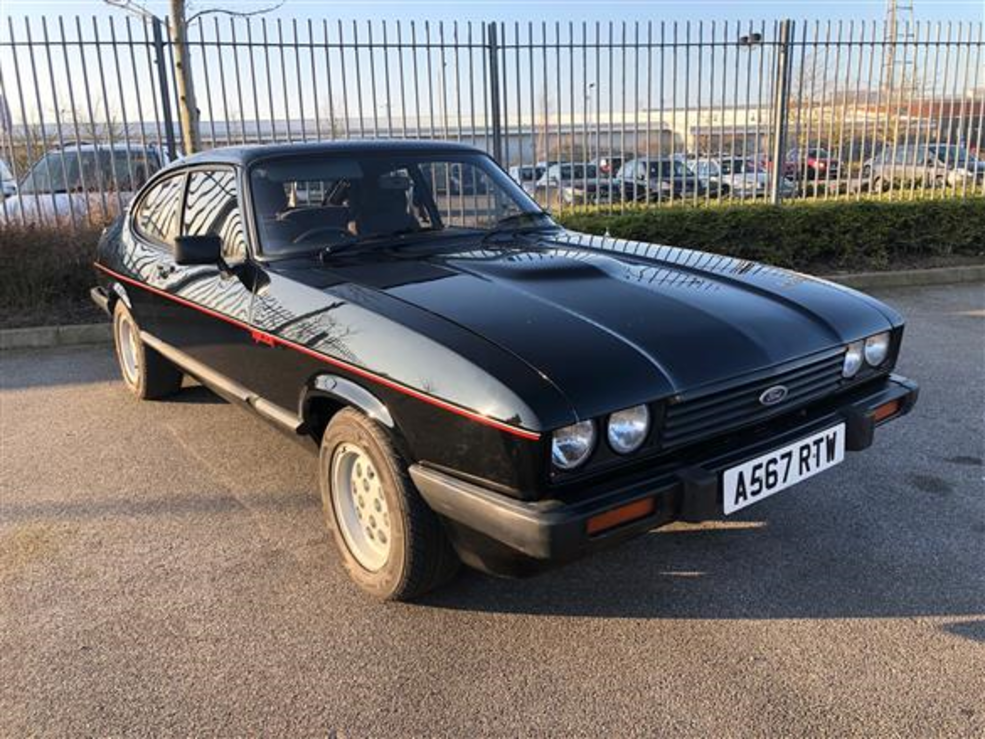 In amongst several fast Fords is this 1984 Capri 2.8 Injection. It still boasts all its factory features, including its pinstripes and decals, pepperpot wheels and original Recaro seats. With 82,000 miles showing, this British muscle car should have plenty of life left. It's rare to find a 2.8 Injection as clean condition as this, so it's certainly one to watch.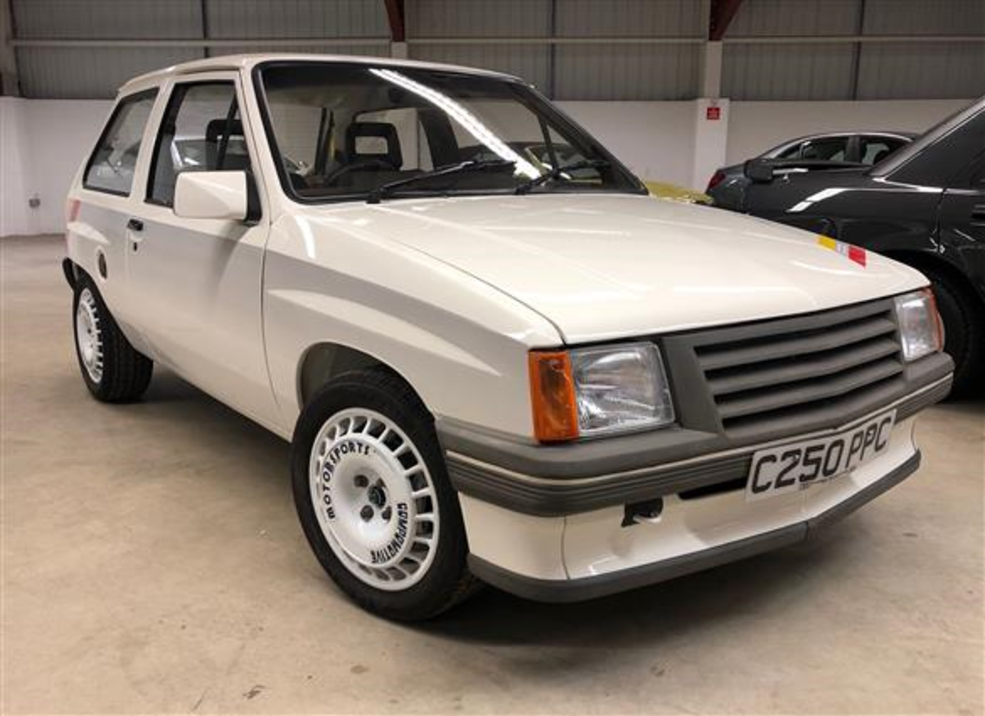 The Vauxhall Nova Sport is a hot-hatch icon. Created as a rally homologation special, the Sport features a tuned 1.3-litre SR engine, raising power from 75bhp to 93bhp. Colin McRae drove a Nova Sport in his early rallying days, and with only around 50 cars thought to remain from a total of 502, this is a rare pocket rocket. Sitting on Compomotive wheels and featuring its original decals and tartan sports seats, this 1985 car is estimated at £14,000-16,000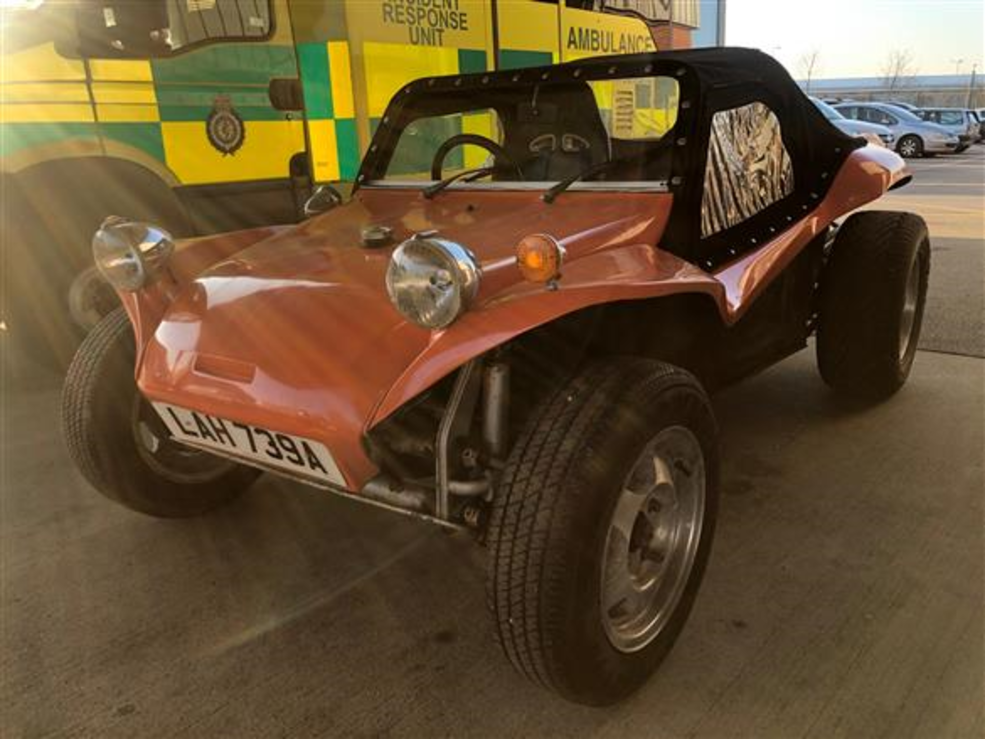 Fancy a little taste of California? This GP buggy, based on the shortened floorpan chassis from a 1961 VW Beetle and complete with period Wolfrace rims, is estimated at £1500 to £2500. With the weather slowly getting warmer and sunnier, now could be the time to realise that beach buggy dream…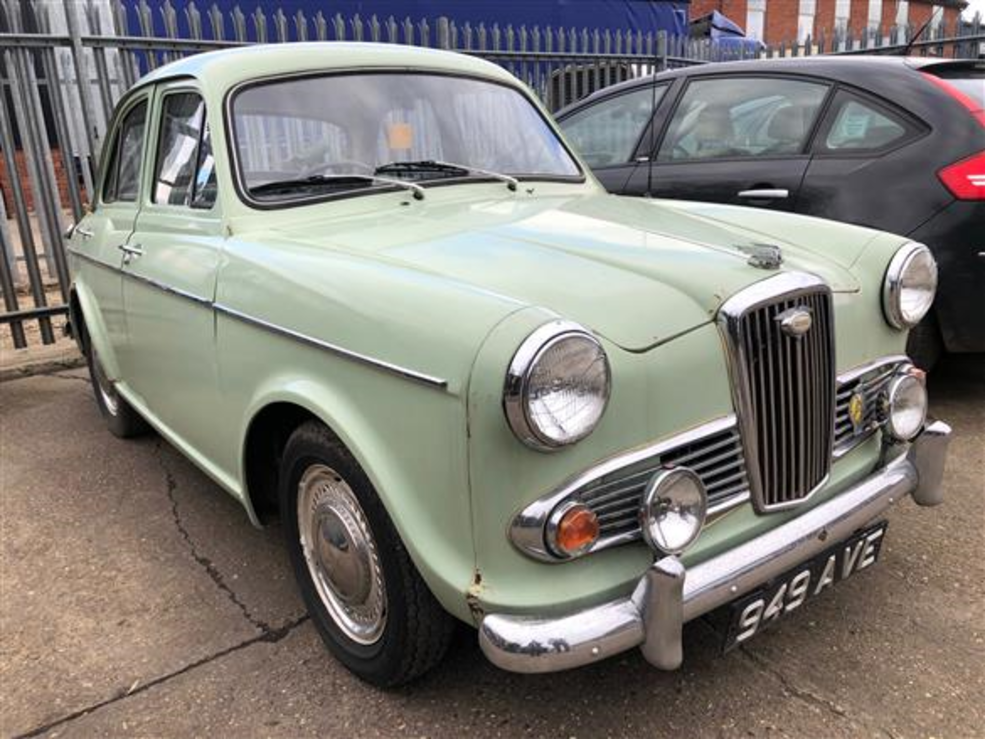 As something a bit different to the token Mini or Morris Minor, this Wolseley 1500 has all the charm for a fair chunk less cash, at an estimated £1200-£1800. With the odd small rust bubble and paint blemish, this 1962 car is best described as a driveable project and reeks of character, with its enormous bakelite steering wheel and patchwork wooden dashboard. It's no concourse example, but few classics will make you smile as much for the money as this Wolseley.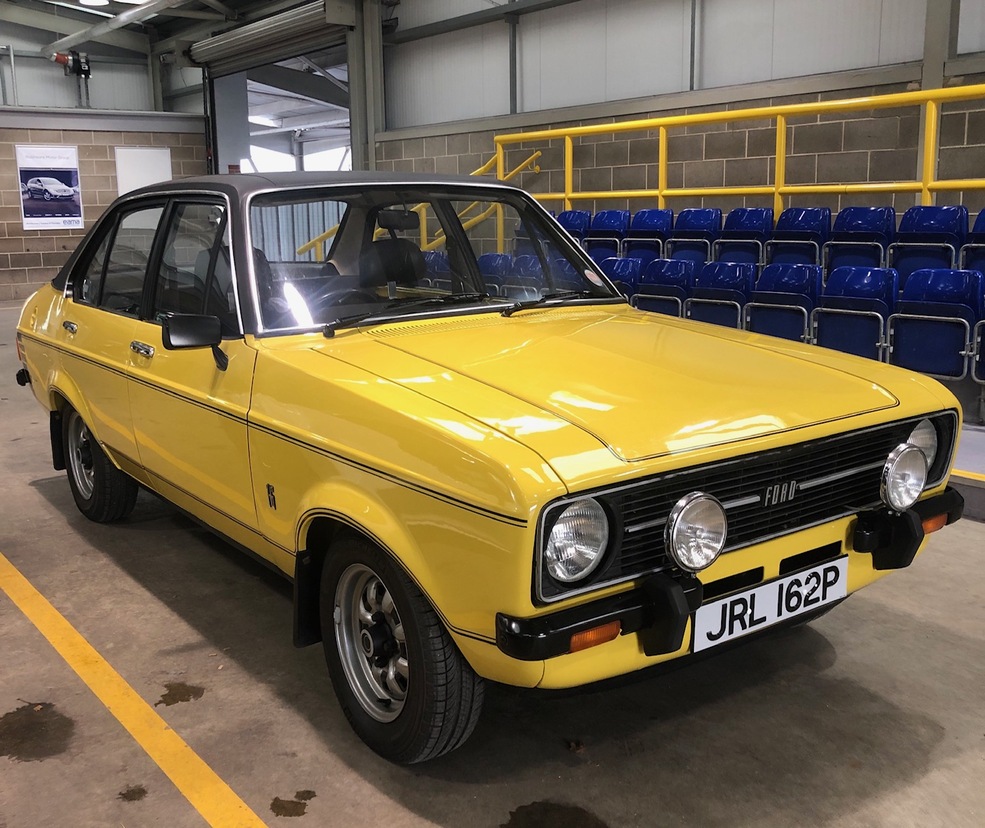 A four-door Mk2 Escort 1600 Sport is a very rare best now, as it was only manufactured for a year in such a guise. You could even specify an automatic gearbox, but this 1975 example is a manual car and looks superb in yellow with black stripes and foglamps. It comes with loads of receipts, and at an estimated £8000-£10,000, could be a bargain for a seldom-seen hot Ford.