The Dorset Vintage and Classic Auctions event on March 21 will be offering a unique range of classic cars spanning across the 20th century, we go through some of our highlights below.
Some outstanding examples of early machinery are set to appear, such as a 1907 Darracq 10/12 and an Oldsmobile Curved Dash 7hp, both significant points in automotive history – set at respective estimates of £25,000-£35,000 and £50,000-£55,000. Those interested likely won't be disappointed in the outstanding condition of these cars, with the Oldsmobile in particular proving itself in recent London-Brighton events while still presenting cosmetically very well indeed. The pre-war is also served, including a pair of Austin Sevens. One of these cars is equipped with the curious and rare fabric body – with recent major work done but some recommissioning required, it's set to sell for an estimated £7000-£8000.
Post war, but arguably as historic, is a 1956 Series 1 Land-Rover in remarkably original and solid condition, wanting only for a recommission following its years in a dry barn. Also available, and at less than half the estimate of the British car, is a 1976 Toyota Land-Cruiser FJ45 project car, guided at £2000-£3000. Some other interesting modern classics are in the catalogue too, including two reproductions from Beauford and Royale, two 1970s MG sports cars, and even some choice six-cylinder Mercedes-Benz models of quite contrasting eras. Representing the category of 1990s front wheel drive performance are two choice options in the form of a Mk2 Astra GTE, at an attractive guide of £2000-£3000, and 2002 Alfa Romeo GTV Twin-Spark in eye-catching Lightening Blue with a guide of £3000-£4000.
For more information on this rather special collection of cars for auction, visit the DVCA website at www.dvca.co.uk or telephone 01963 363353. There's no doubt that a number of serious collectors and enthusiasts will be doing the same, and quite possibly attending the March 21 auction in Stalbridge, Dorset.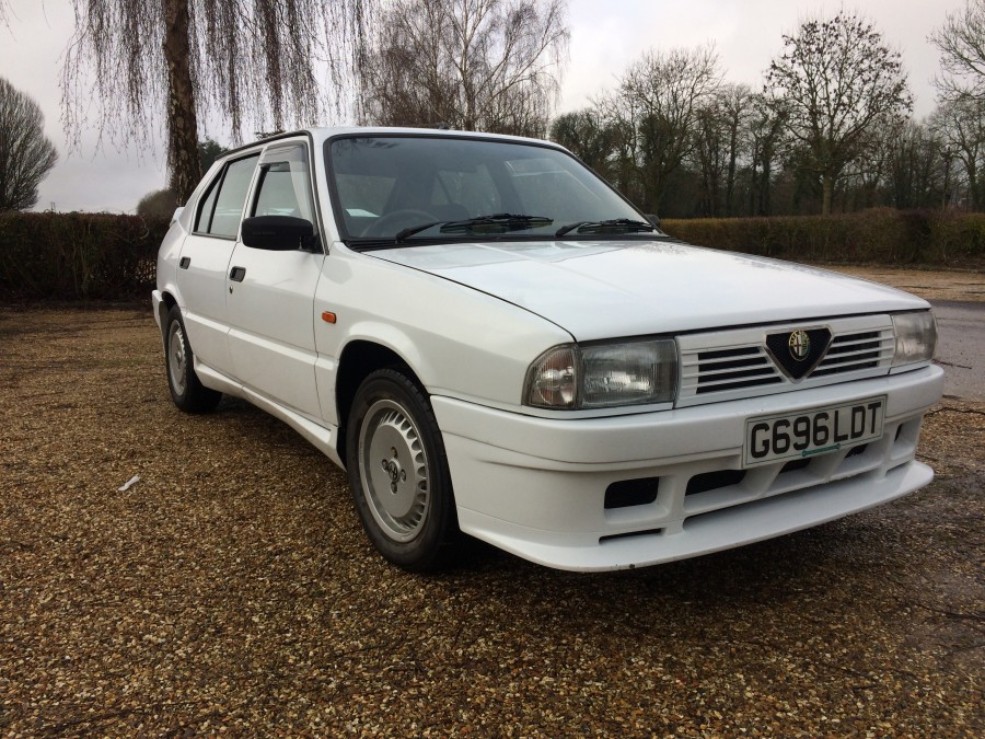 One for the purist, if they can accept its white paintwork and body-kit, this Alfa Romeo 33 is a rare and desirable Cloverleaf with the carburetted 1.7 boxer engine. Inside there's checked fabric and red carpets that complete the period style of this driver's hatch.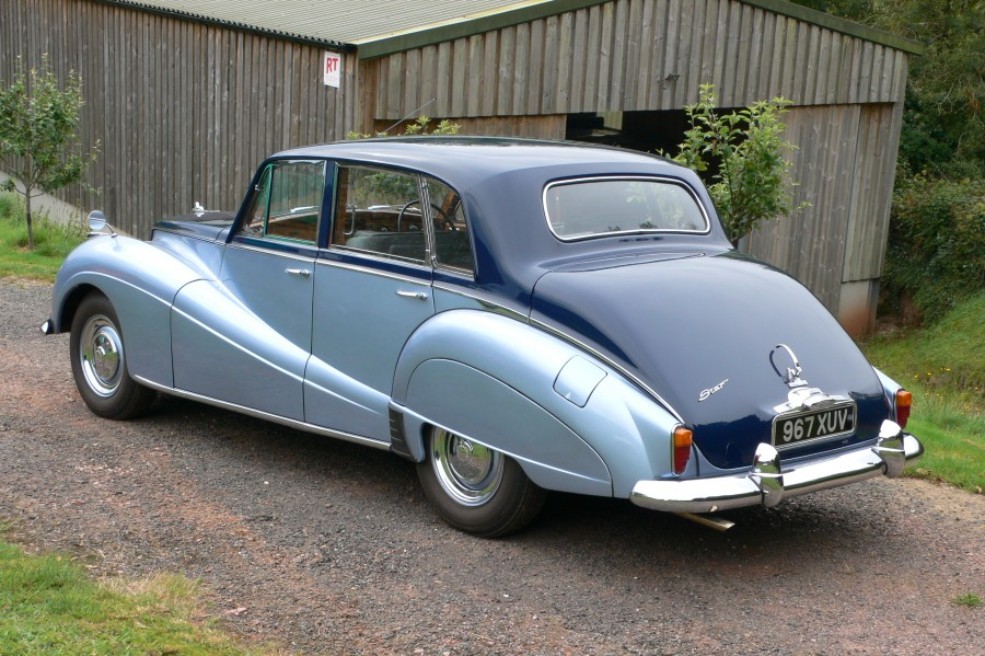 Subject to a thorough and considered restoration, this 1959 Armstrong-Siddeley Star Sapphire is a beautifully crafted example of alternative British luxury. With a six-cylinder engine and sumptuous interior, it's remarkable value today especially considering its price in period.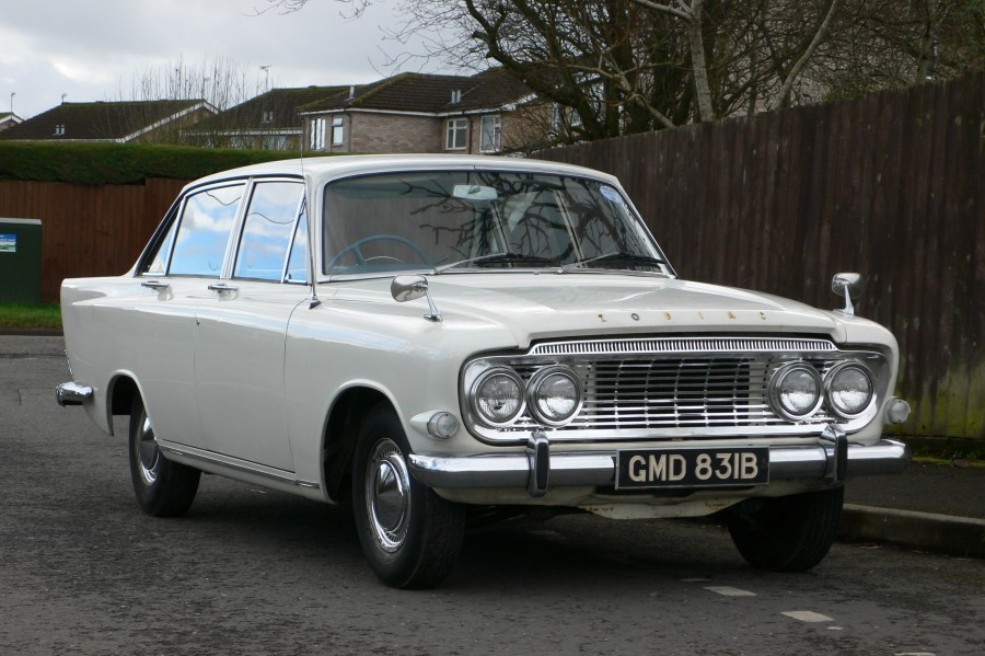 This rather imposing Zodiac caught our eye: seemingly in rather good condition, with a low mileage of 89,637 and guided at £6500-£8000, it could make for a very pleasant way to cruise round the classic car circuit.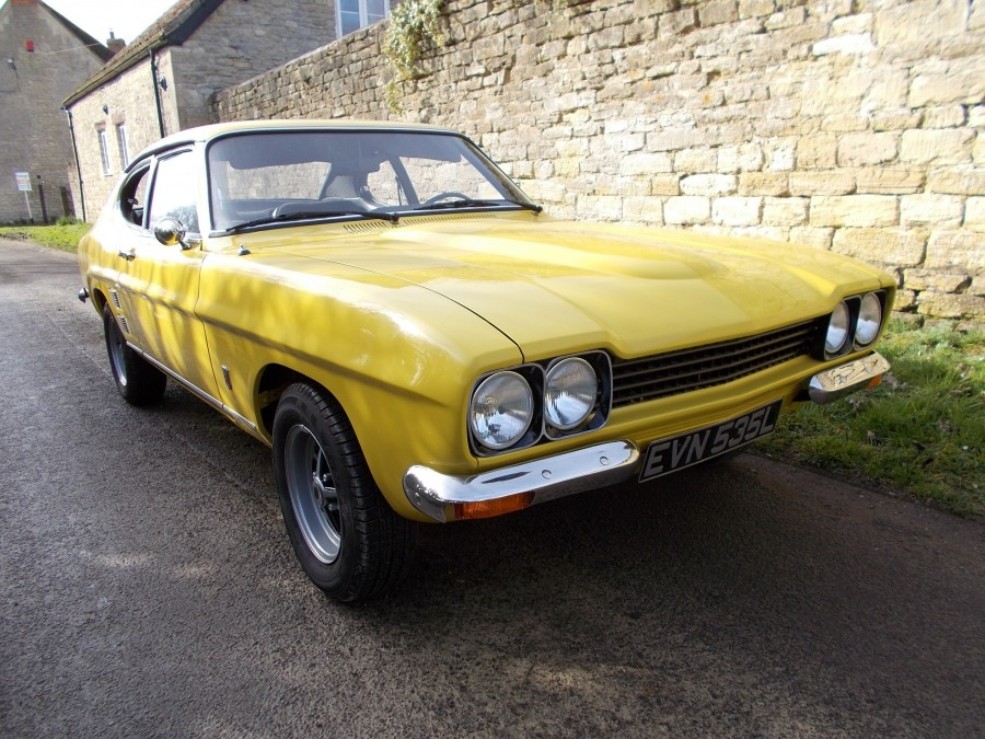 Like your classic cars bright, loud, and brawny? This Cologne 2600 V6 powered Mk1 Capri is probably your kind of thing then. A left-hand drive Mercury model, it's finished in Daytona Yellow with an apparently retrimmed leather interior.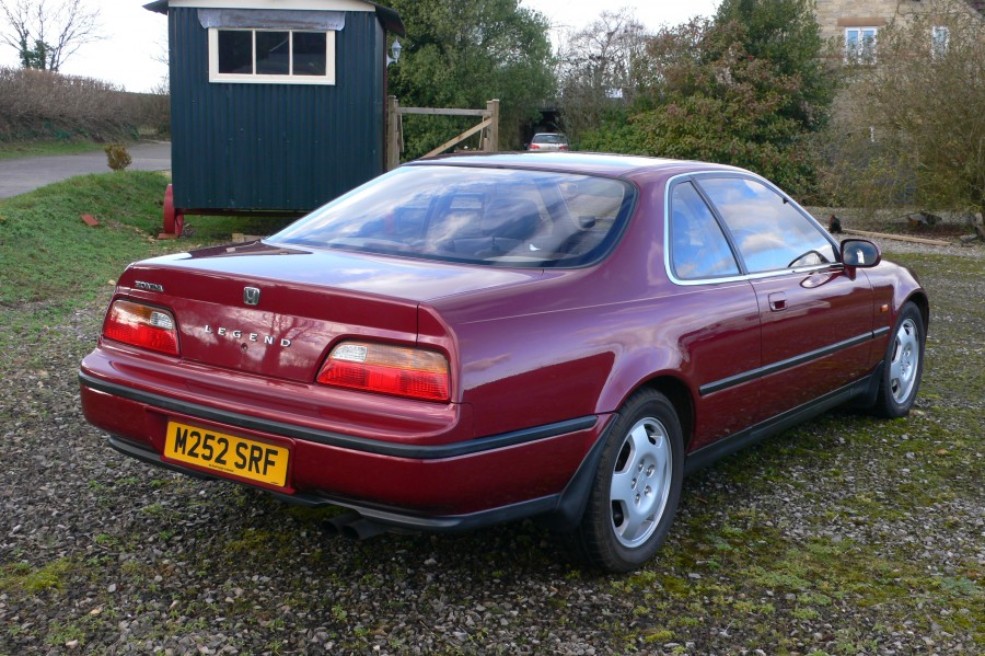 Honda's answer to Lexus, then shifted to the personal car class, the Legend coupe is a rare car in the UK. This one looks in lovely condition, but still only guided at £2250-£3000. What a lot of car, and V6, for the money.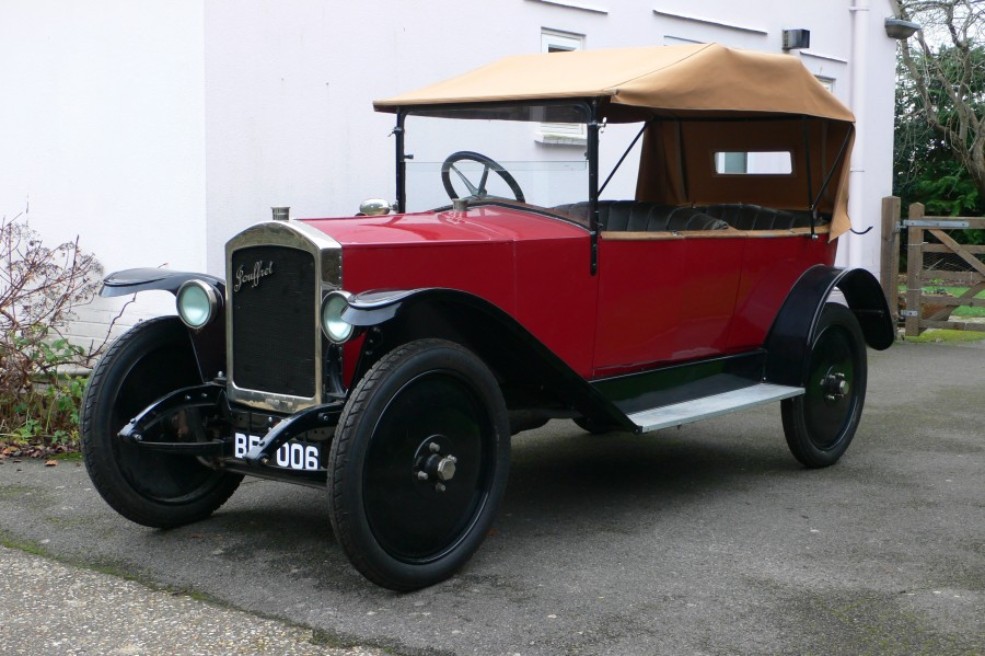 A bit of an engineer's special this, being the car manufactured under the name of the French automobile engineer Jouffret. This rare UK-supplied 1921 four-seat tourer has been kept in outstanding condition and will certainly appeal to the collector.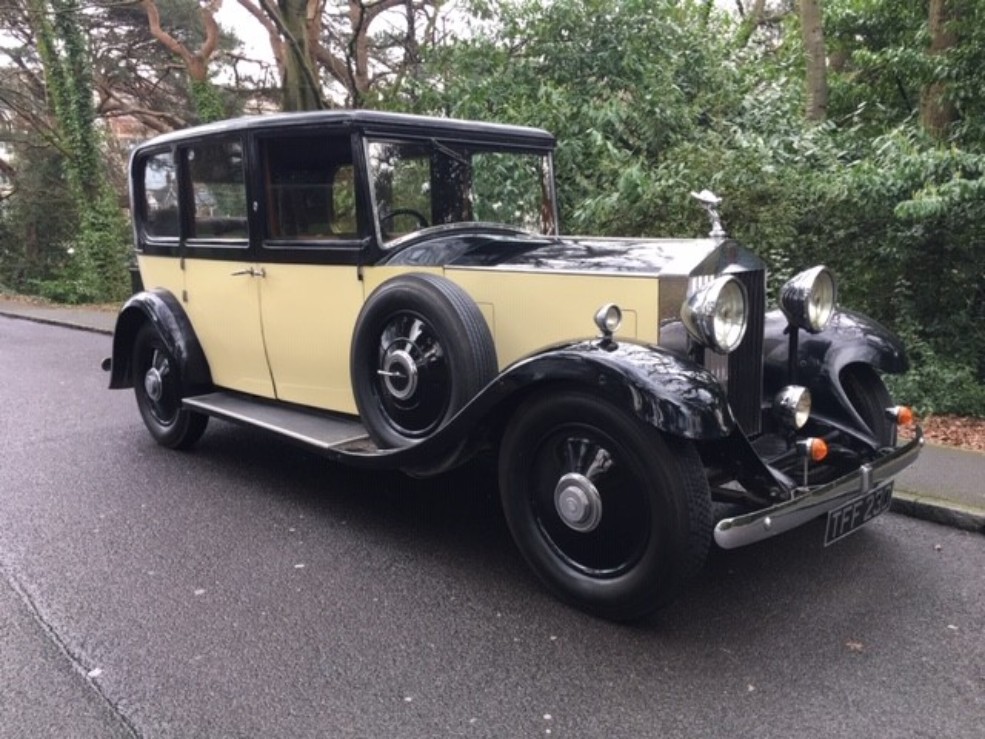 Occupying almost the same space as it was famous for in its time, this 20/25 is the affordable, conscientious way into vintage Rolls-Royce ownership. Here in expected six-light coachwork with external boot, guide price around £28,000.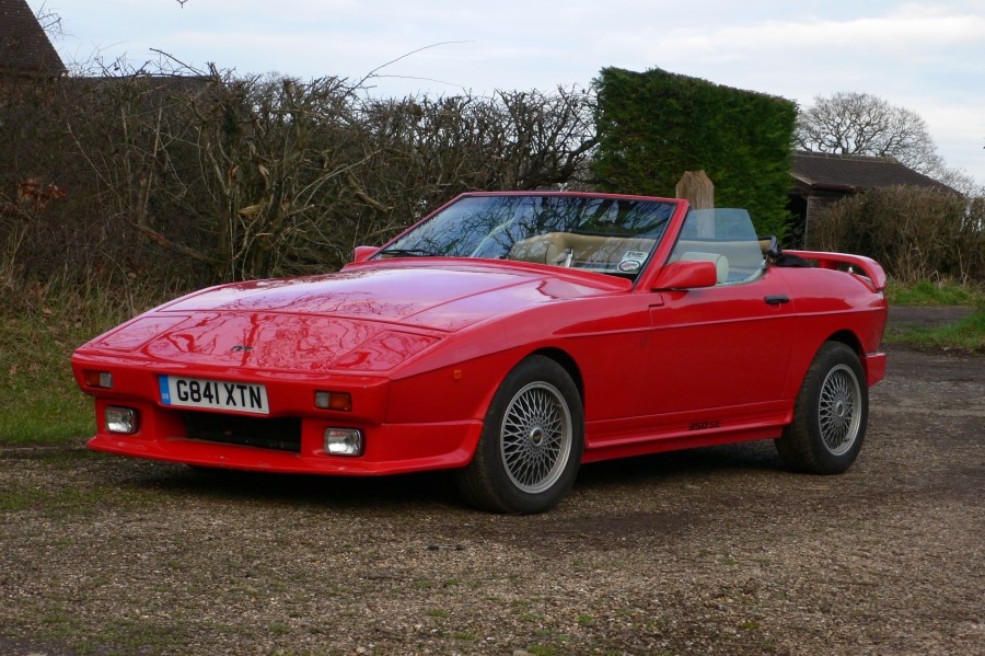 A limited run car somewhere in between the 350i and the higher numbered SE models, this honest-condition 350SE on offer in a guide price range of £4000-£6000 is an opportunity to buy into the V8 powered TVR sports car experience.