REVIEW: DVCA, ATHELHAMPTON HOUSE, DORSET, 7 JUNE
Dorset Vintage and Classic Auctions (DVCA) hold their quarterly auctions in the refined setting of Athelhampton House, located near the delightfully named Puddletown in Dorset. You can forget burger vans and instant coffee – this venue boasts a licensed restaurant, and the £14 catalogue admits two people not only to the sale, but also to the historic gardens.
DVCA boss Brian Chant always tries to pull together an interesting and varied catalogue, and the 7th June sale was no exception.
For those wanting the ultimate bargain, the TR7 convertible estimated at just £200-£300 looked very enticing. Described as a spares donor or possible restoration subject, it looked complete and far too good for breaking. Bidders on the day clearly agreed with us, ignoring the pessimistic guide and pushing it up to £900. Somehow we think the other 1981 TR7 convertible that came with a fresh MoT and sold for £3080 will prove a better buy in the long run, though.
TR7s were of course famously nomadic in their production history, emerging at various times from factories at Speke, Canley and Solihull. There was an Austin in this sale with very definite links to the local area, however, and that was the Austin Hamblin Cadet. One of many 'specials' in the 1950s and 1960s to breathe new life into an old Austin Seven, the body came from the Hamblin Motor Works in nearby Sherborne. Coincidentally Brian Chant started his working life more than 50 years ago as an apprentice at Hamblins, where he made the radiator support panel for every Cadet, including this one.
'It was very nostalgic to see the car come in and I've enjoyed looking her over,' says Brian. 'The guide price of £8000-£10,000 is a true reflection of the current demand for these Austin specials, and not just because of my handiwork hidden under the nose cone!' Sadly bidders were not persuaded, and the Hamblin did not sell on the day.
DVCA's next auction is scheduled for September 13 – check out DVCA or call 01963 363353.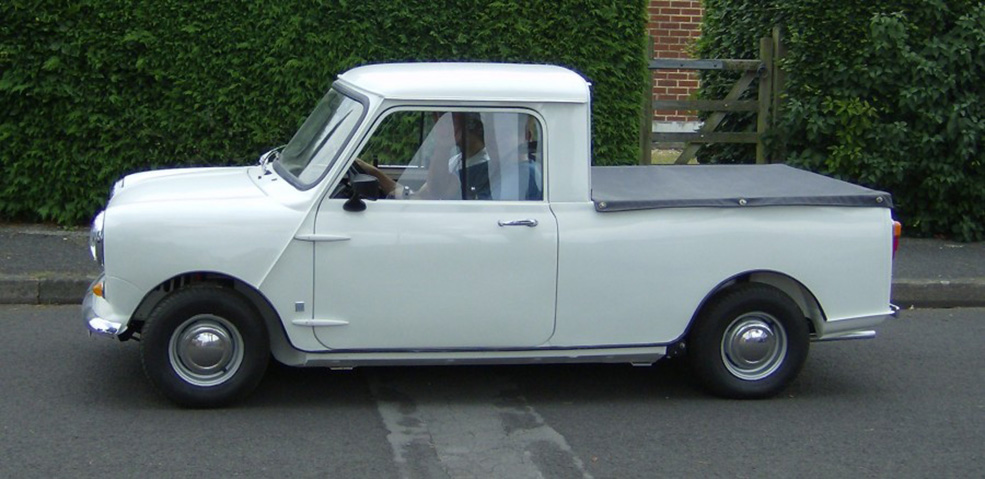 The Mini may not make the most capacious of pick-ups, but any small cars with a commercial bias have been hot property in recent years. That seems to be cooling off slightly now, as this 1979 example in restored condition made just £8250. That seems spot on for the current auction market, as Brightwells have a similar vehicle with an £8000-£10,000 estimate at their sale on 24 June.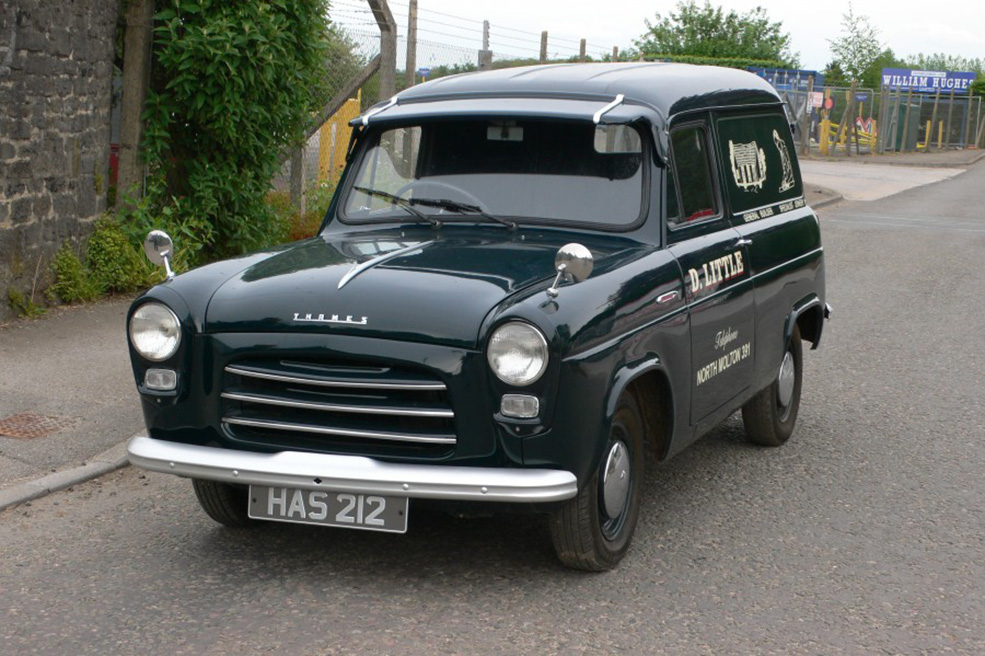 Another commercial offering was this 1955 Ford Thames 300E van. Based on the Popular/Anglia 100E running gear but using a converted Squire estate bodyshell, this one was an older restoration and an estate sale. The estimate was £6000-£8000, but perhaps its potential as a mobile billboard persuaded punters to fly as high as £11,550.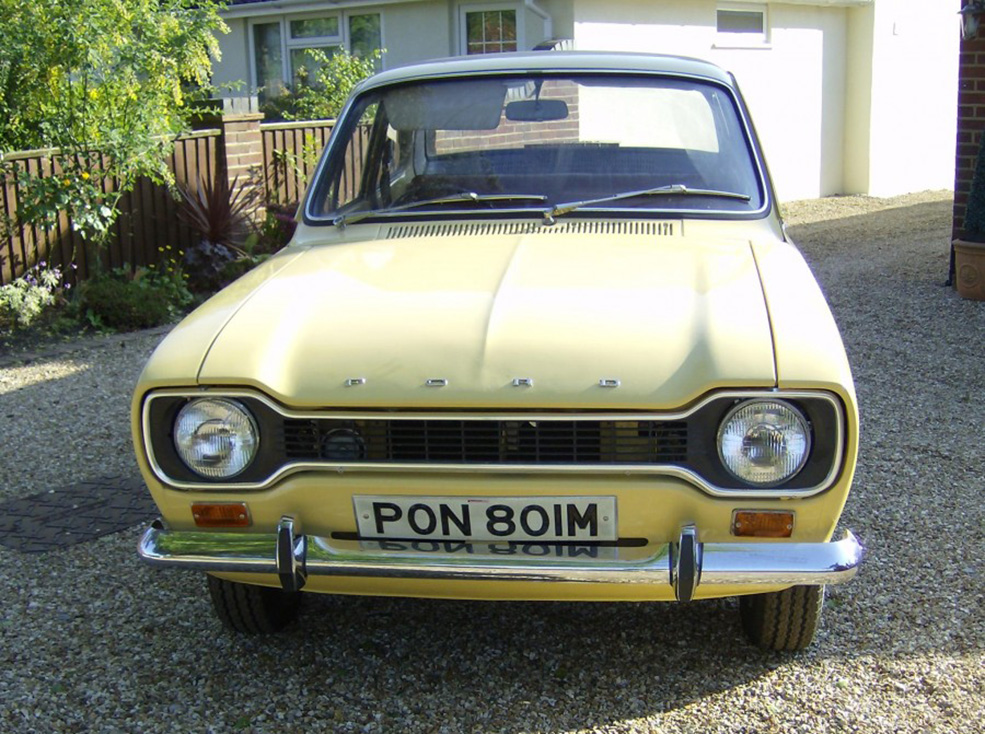 The more sporting versions of Ford's Mk1 and Mk2 Escorts have achieved stratospheric prices in recent years, but the entry level 1.1 saloons have rather less competition appeal. Even so, we thought the combination of two-door bodyshell, long-term ownership (42 years by the first owner) and restoration to factory spec would have pushed this 1974 example higher than £8250. Shows how little we know…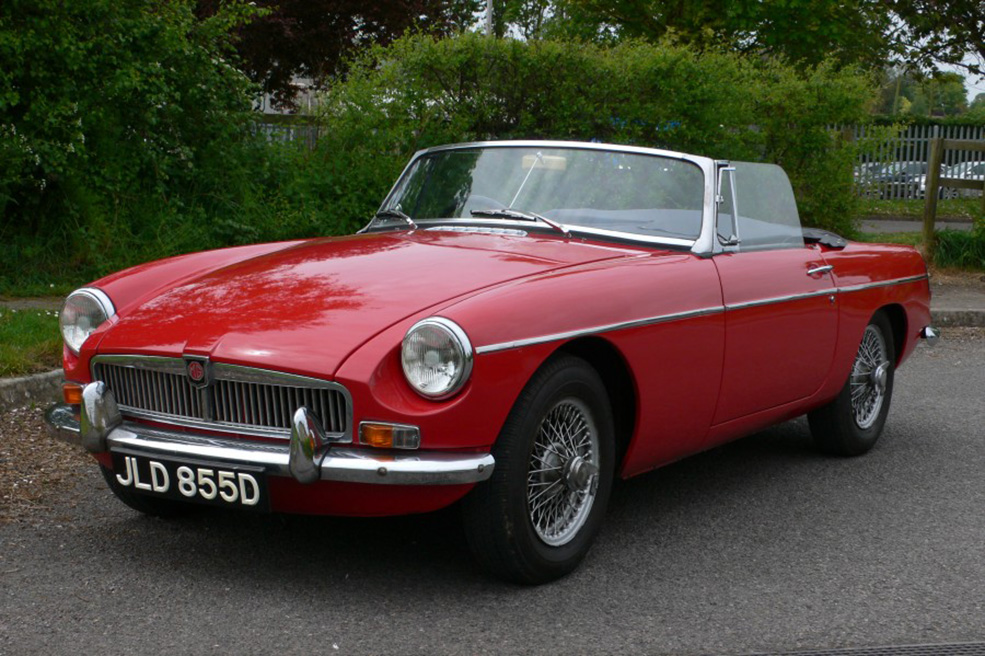 Another excellent buy for somebody was this 1966 MGB Roadster. The early Bs have been much in demand in recent years, and they've kicked of 2018 generally closer to £20,000 than £10,000. With only two previous owners (the last of those since 2002) and lots of money spent, the £9500-£11,500 estimate proved spot on in this case as bidding stopped at £10,450.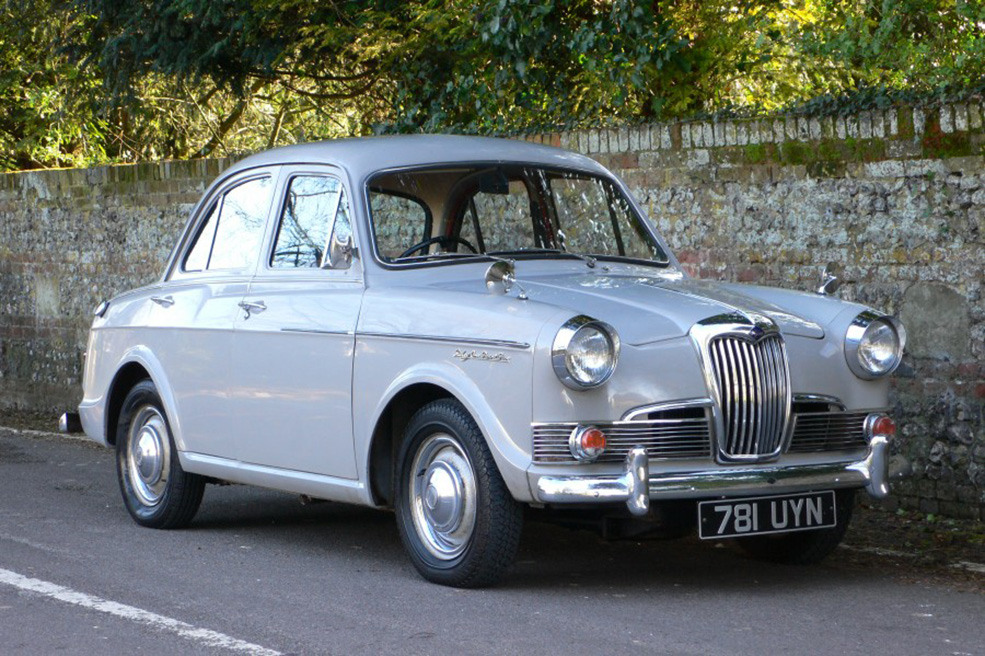 For those who like to think a little outside the box, the 1963 Riley 1.5 Series 3 must have been a tempting proposition. Always much more enjoyable to drive than its sister Wolseley 1500, the 50,350 miles on this one was believed correct and although the chrome needed replacing, it was generally in good shape and had no advisories at the MoT in May. It sold for £8800, towards the upper end of the estimate.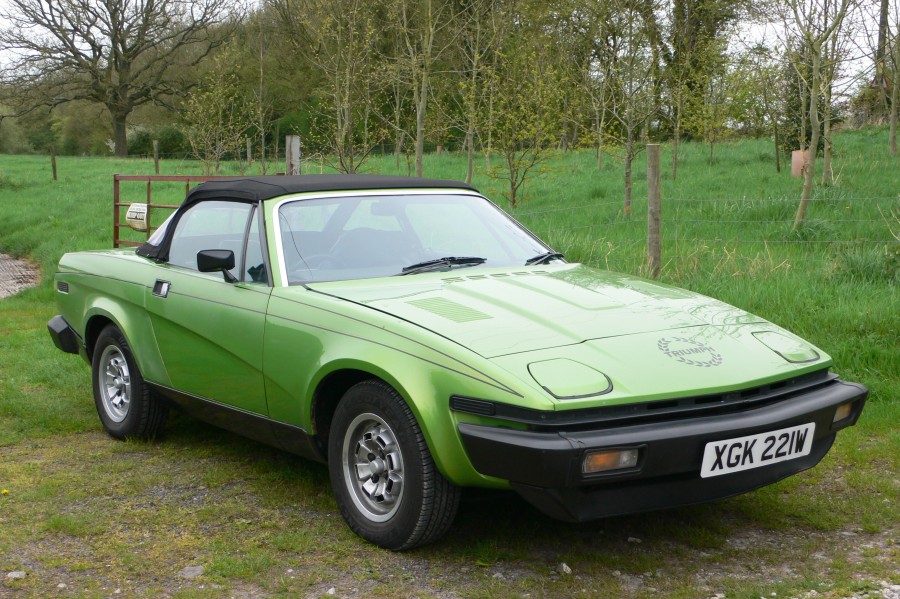 We've been waiting for TR7 prices to take off for years now, and although they are finally showing signs of life, this 1981 TR7 convertible proved just what a bargain they can still be. Sure the Triton Green metallic paint is something you either love or hate, but with a large history file and fresh MoT, £3080 still bought somebody a lot of two-seat roadster fun for the money.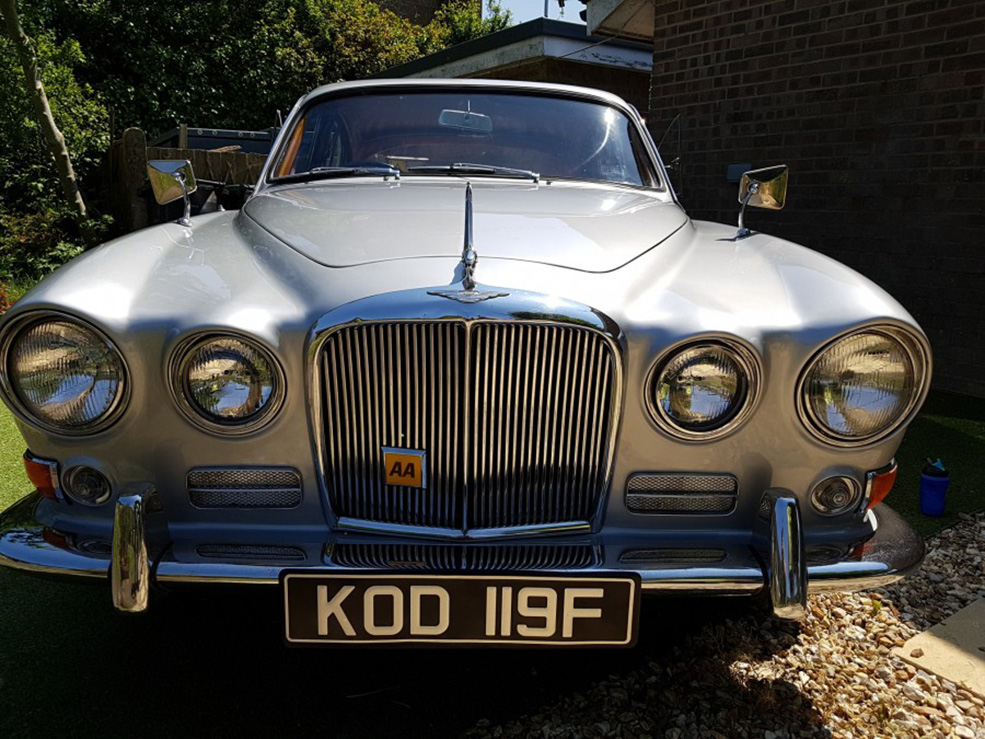 Cribbing styling cues from the gargantuan Jaguar Mk10 but based on the smaller S-Type (itself a development of the Mk2), the Jaguar 420 combined independent rear suspension with a 4.2-litre XK engine. A short production run and unclear positioning in the Jaguar/Daimler line-up has always left them a little in limbo, so £7590 for this 1967 automatic seemed fair enough.

Making full use of Ford's ownership and the Jaguar parts bins that came with it, the Aston Martin DB7 was built for a decade from 1994-2004. The supercharged 3.2-litre straight six AJ6 engine pumped out a creditable 335bhp, and this 1995 example came with a full maintenance history. At £20,000 it was an absolute snip, in Aston Martin terms at least.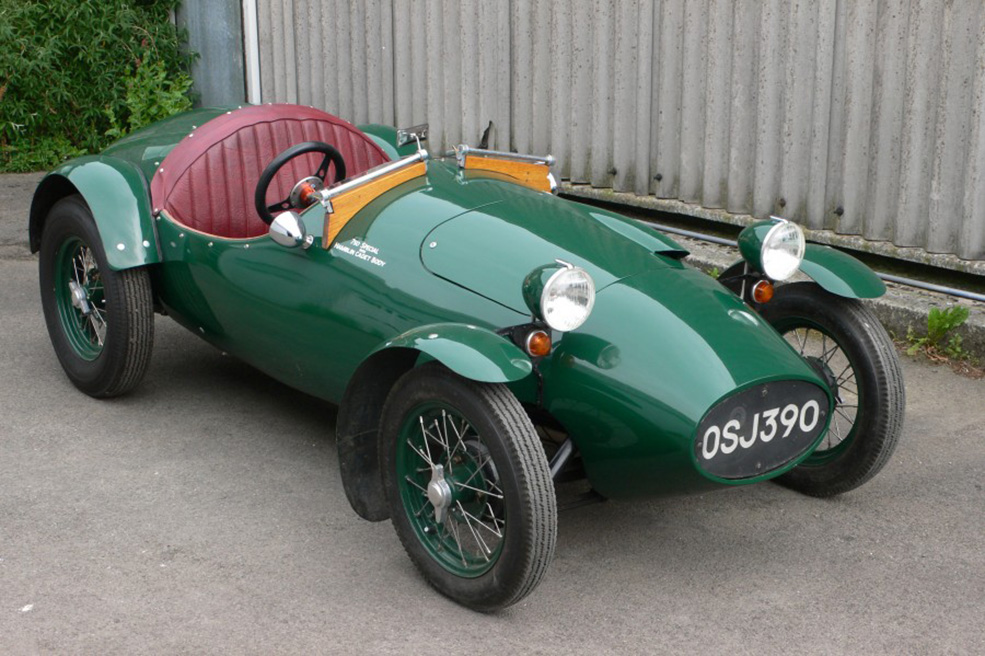 This is the Austin Hamblin Cadet, built on Austin Seven chassis and running gear using a body from Hamblin Motor Works in Sherborne, that auctioneer Brian Chant helped build 50 years ago. We were surprised that the cute little car found no takers at an estimate of £8000-£10,000.