Saturday February 10 see's the welcome return of the Mathewson's auctions calendar with their first sale of 2018 at Roxby Garage. With an already impressive line up of consigned memorabilia lots and a large selection of classic and historic vehicles- it's sure to be a great sale.
We've nosed through the auction lots consigned so far, and detailed our top 8 ones to watch below. If you are interested in any vehicles mentioned and would like some further information on the sale, please visit Mathewsons or call: 01751 474455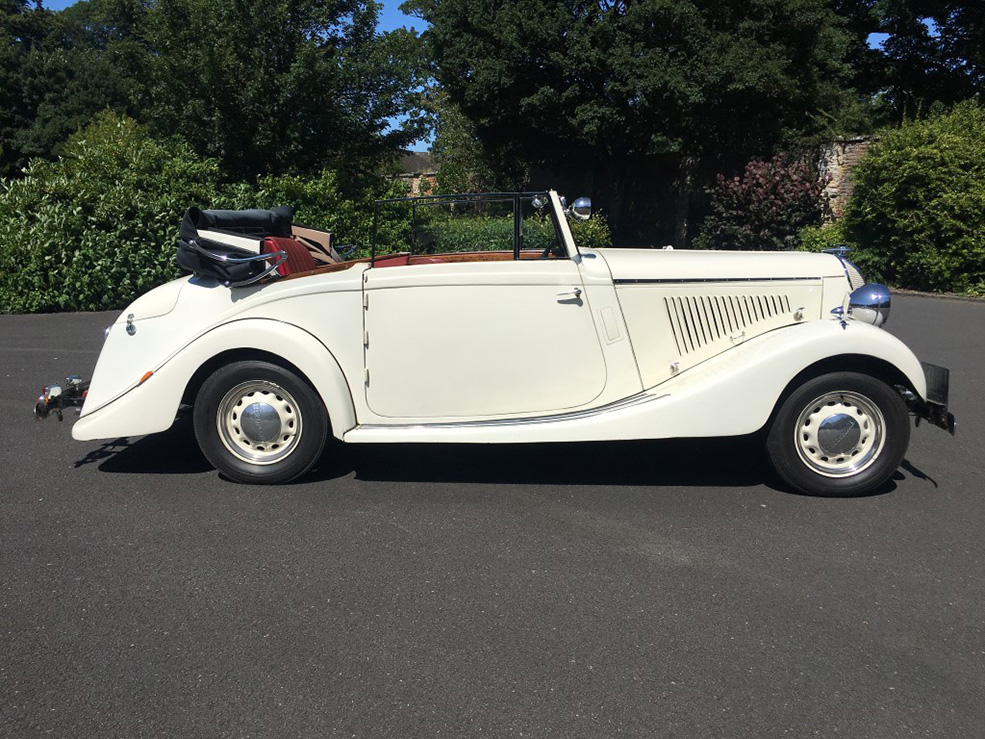 Previously owned and now offered for sale by a true enthusiast, long term driver and engineer. Arriving with a super smooth 6 cylinder side valve and three speed manual gearbox, the staff at Mathewson's were tickled when they opened the bonnet to find a selection of horns included. When asked "Why so many horns?" the owner simply replied "For different occasions! A really charming, and exquisite example of classic motoring- which is being offered here for £19,000 – £22,000.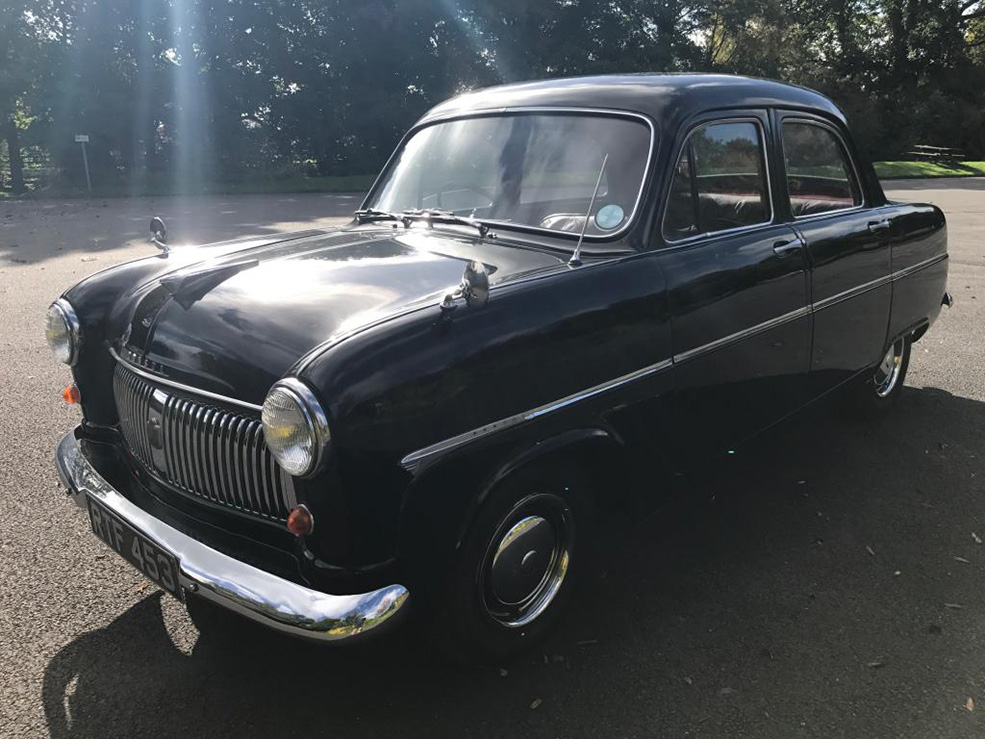 Offered in beautiful Black with original Mulberry upholstery. The interesting history file for this vehicle consists of many receipts and invoices together with its original instruction booklet. Now exempt MOT and of course free road tax too. Complete with 'as new' west of England head cloth and original period Ekco radio. With just 30,000 miles recorded- at an estimate of £6500 – £8500 this car could be a steal!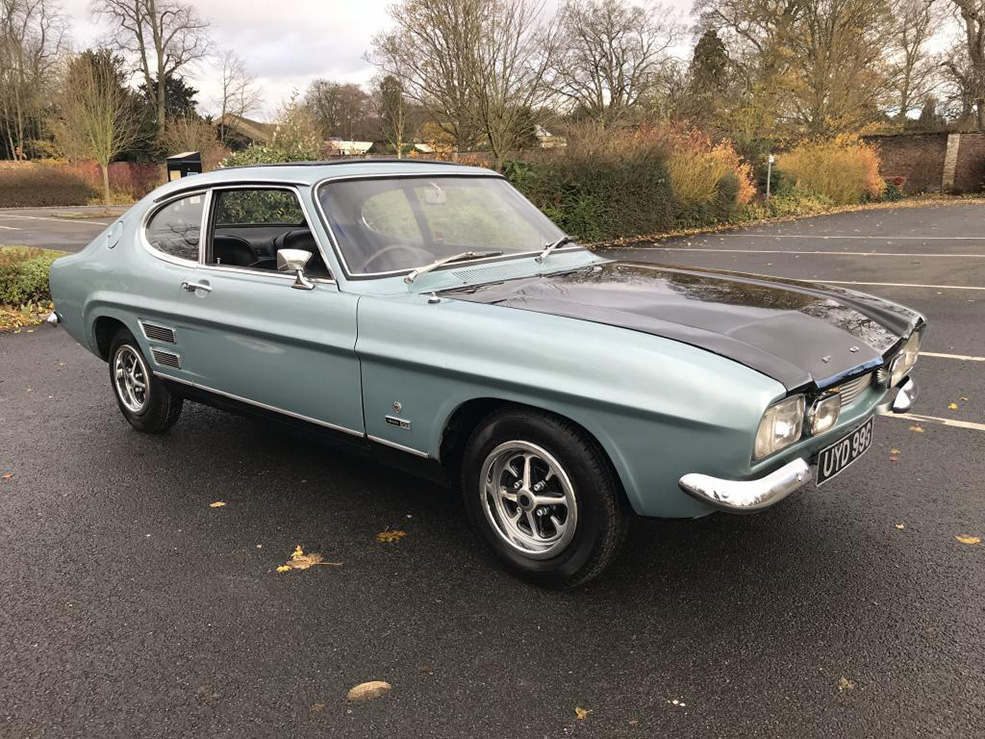 The chassis number for this Capri states a manufacture date of January 1969 at the Ford Halewood Plant. This was the first month of production at this particular plant – making this car one of the first off production. Records show that only 8 remain of this model and year in the UK.
While the Ford Owners Club have confirmed this is one of the oldest Capris left in existence and MAYBE even potentially one of the first Capri 1600 GT XLR produced. For an estimate price of 14,000 – £15,000 this could be your opportunity to own your very own piece of history!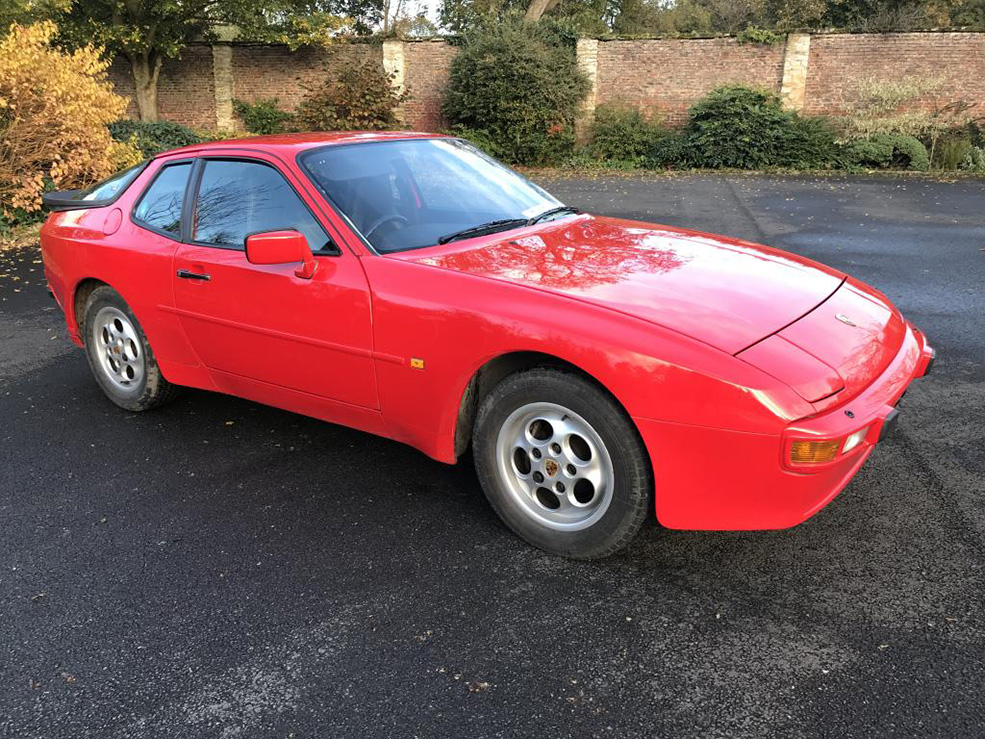 This superb example comes finished in bright red with contrasting upholstery. Offering 12 service stamps to confirm regular maintenance carried out by the supplying main dealer Ian Anthony Ltd. To date; E158WEX has covered just 63,400 miles in the hands of 1 careful owner from new. And according to the cars history, the cambelt and rollers were replaced at 63,126 miles. The original book pack together with 3 DVLA V5's are included, with a second set of pare keys also in the folder.
Lovely examples like this are very much in demand right now and estimated for just £9,000 – £10,000 for the right price you could bag yourself a delightfully sporty little number!
Finished in what looks to be Westminster Grey with Exmoor trimmed seats, LED lights and mud terrain tyres on freestyle alloys. With just one previous recorded keeper and the current owner since 2012. Having covered just 112,000 miles and MOT'd until October 2018, these Defenders seem as popular as ever and lets not forget – THEY'RE NOT MAKING ANY MORE! So here is your opportunity to snap up one of the last ones before it's not too late for a humble estimated sale of £8500 – £9500.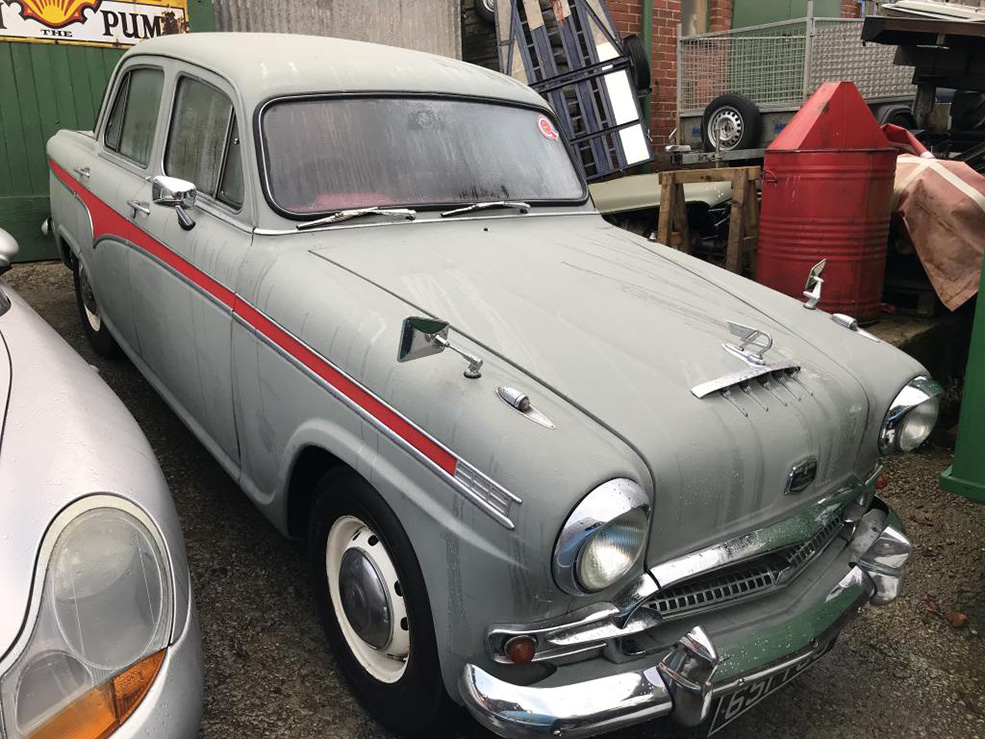 Finished in Farina Grey with gorgeous red flash, Mulberry leather upholstery and matching carpets, while the rear seat looks practically unused. Not only is it visually pristine, but the mileage recorded for this stunning vehicle is an astounding 17,000! Described as benefiting from 90% original paintwork, relaxing four speed column change gearbox and super smooth 2.6 6 cylinder engine, with a stainless exhaust, alternator fitted, new brakes, battery and halogen headlamps. This car is now also exempt MOT and free road tax. For an estimated £6000 – £7000- what a bargain!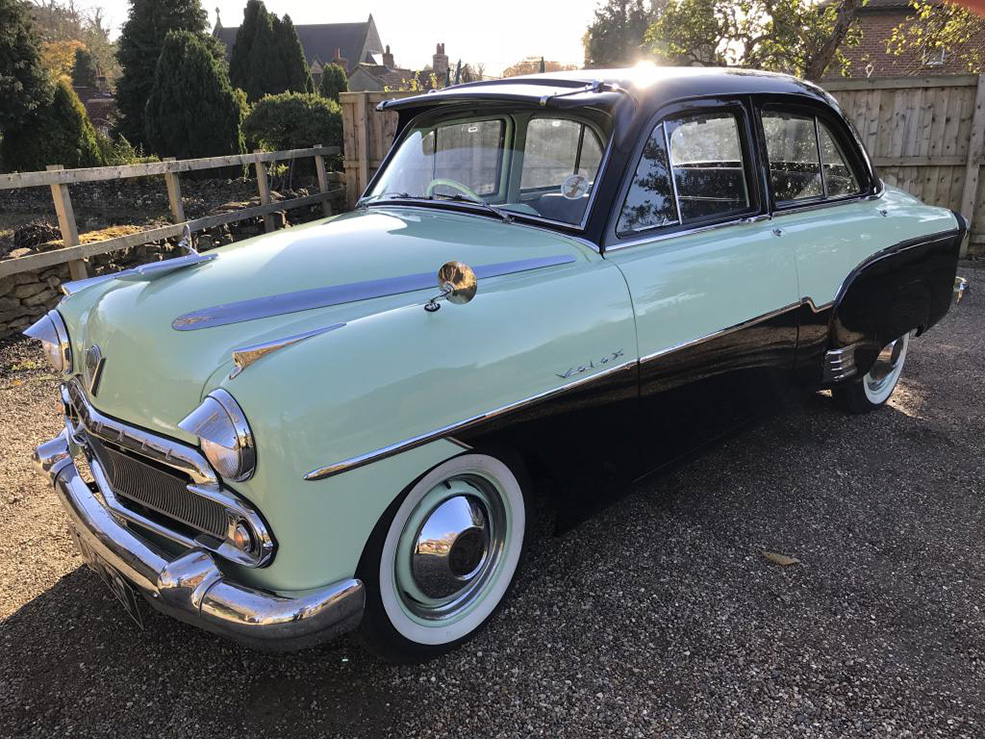 For obvious reasons, this car generates a lot of kerb-side interest. Offered in a simply stunning Primrose over black colour with near new duo tone grey/black upholstery. It is has been beautifully refined with the fitting of new wheel trims, whitewalls, wing mirrors, headlamp peaks and metal sun visor. Now an exempt MOT and free road tax vehicle, which could be yours for just £10,000- £12,000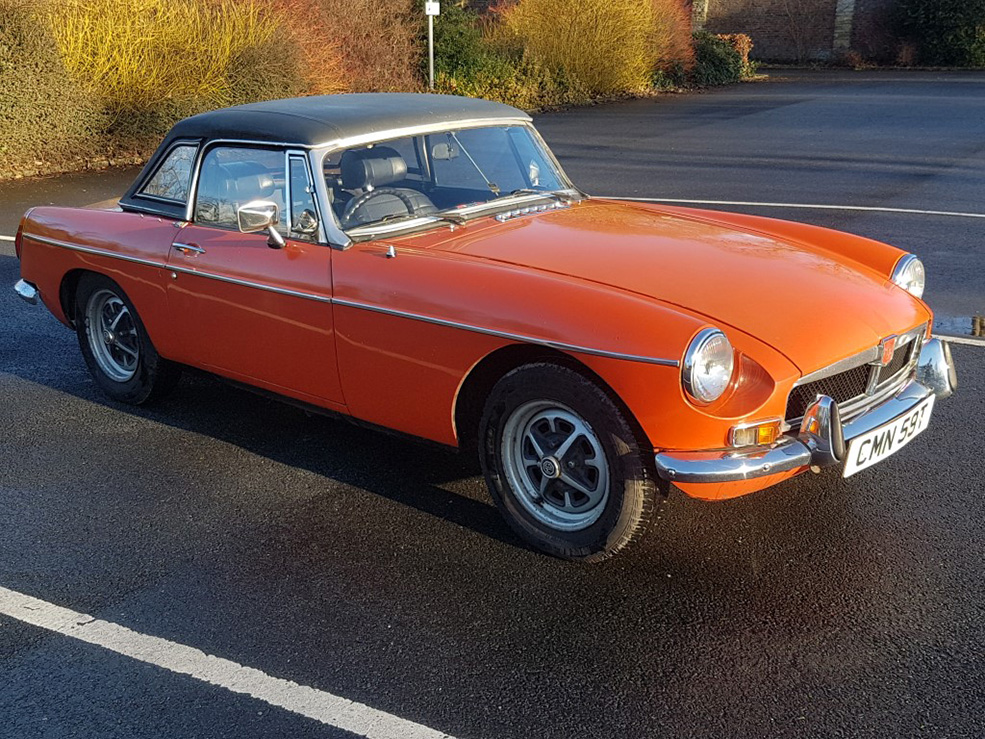 This little stunner was supplied by Parish's of Scarborough to registered keeper the late Mr Terry Thompson Esq.  The history folder included with this sale includes the vehicles original handbook, general invoicing and the Passport to Service, complete with mileage record and diary notes. The detailed invoices from Parish's, the order form and very importantly a detailed drivers log is also present. Finished in Blaze colour with Navy upholstery. This sale offers potentially the only opportunity now to purchase a chrome bumper MGB with complete history from day one and just one owner from new. Mathewson's are now taking best bids for this rarity- to find out more, call: 01751 474455