Review: DT Mathewson, Pickering, September 15
The team at Mathewsons enjoyed another busy sale at their North Yorkshire premises on Saturday September 15, with around half of the lots sold.
The sale proved to be a good one for traditional British classics, with late '50s Austins proving particularly popular. The range included an A30, A35, A40 and an A55 Cambridge, with the A35 arguably the pick of the bunch. Moving into later badge-engineered territory, a 1971 Vanden Plas Princess 1300 also impressed, smashing its £4500-£5500 prediction to reach £8277.
Staying with British brands but getting sportier, no less than eight MGs found new homes. These included two Midgets and six MGBs comprising of two BGTs and four roadsters. However, it was left to a historical rival to record the day's biggest sale, with an immaculate 1968 Triumph TR5 selling for £30,000.
One of the more unusual highlights was a 1960 Ford Thames 300E Van, showing what is believed to be a genuine 34,000 miles. Estimated at £9000-£10,000, it surpassed its upper estimate to sell for just £35 shy of £11,000. A 1949 Ford Prefect also performed well, exceeding its £3000 upper estimate to sell for £4999, while a couple of late '80s XR3is, one a Cabriolet, both found new buyers.
Below you'll find some of the lots that caught our eye. For a full breakdown of the auction's sales, visit Mathewsons or call 01751 474455.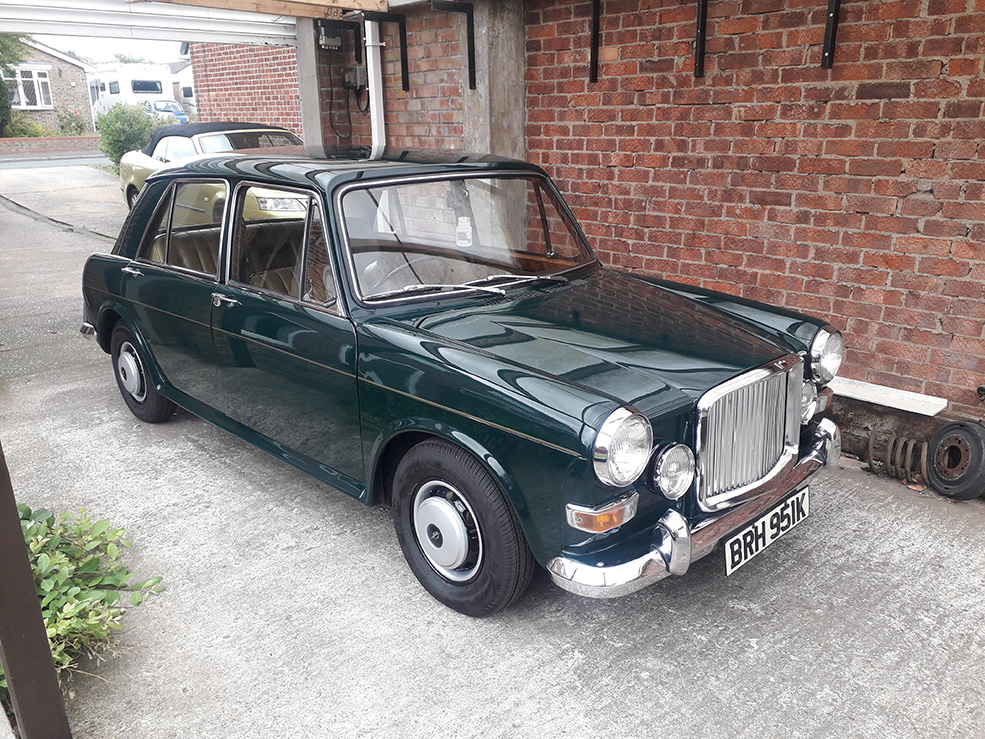 Finished in the brilliantly '70s combination of Mallard green with a Limeflower leather interior, this Vanden Plas Princess 1300 is a stunning example of a plush ADO16. It's only had two owners in its 47 years, covering only 15,997 miles in that time. Ready to drive home, it romped past its £4500-£5500 prediction to sell for a very impressive £8277.
One of several late '50s Austins to pass beneath the hammer, this 1958 A35 looked superb in grey with its immaculate red upholstery and original headlining. Over the years it's been treated to radial tyres and servo-assisted brakes, as well as, perhaps unusually, a tow bar. Estimated at £3500-£4000, it sold for £4407.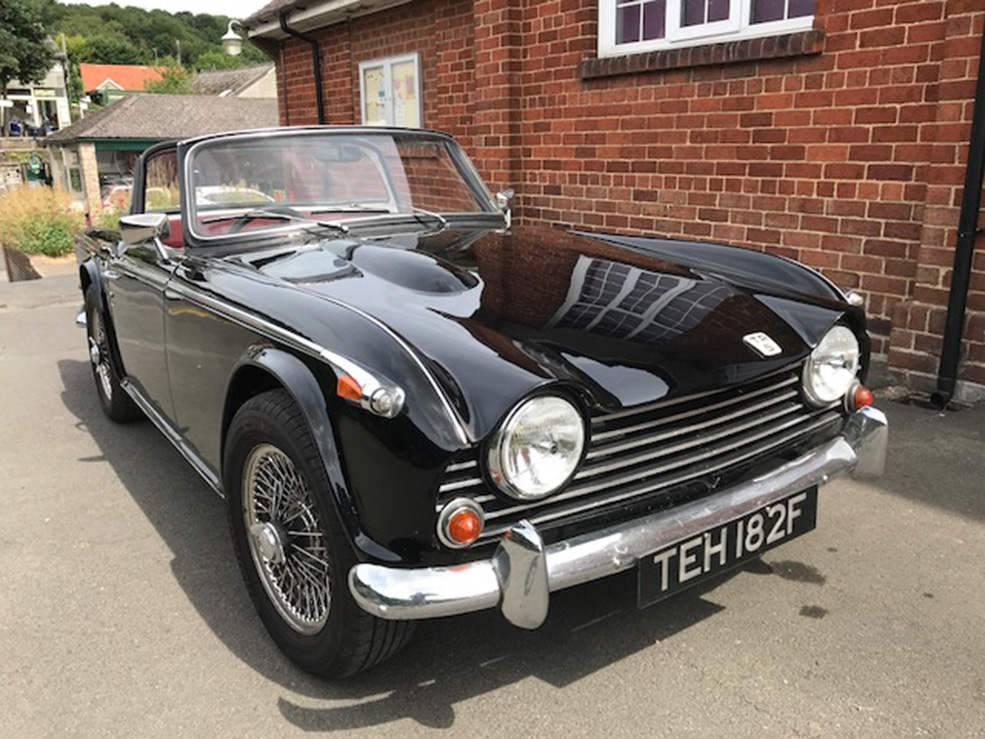 The biggest sale of the day was achieved by this very smart 1968 Triumph TR5, which had been owned by the vendor since 2004 and treated to a body-off rebuild. Finished in black with burgundy leather upholstery, it also came with overdrive, stainless steel wire wheels and a Surrey top. The hammer would eventually fall at £30,000 – just a little shy of the £32,000-£34,000 prediction.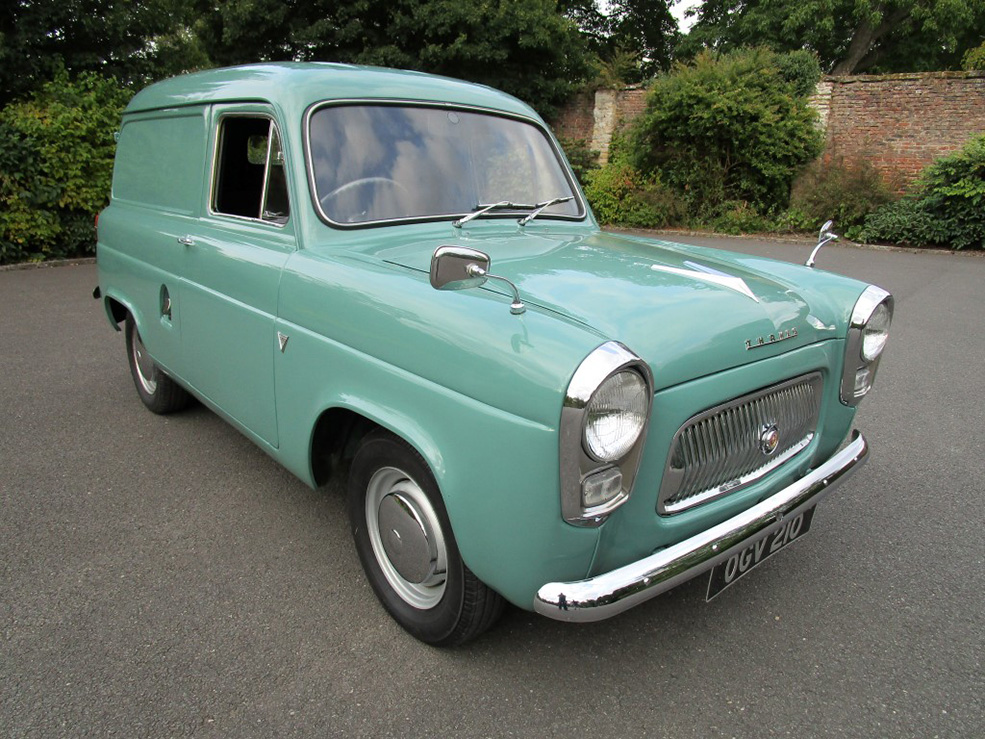 This 1960 Thames 300E is a superb example of the car-derived van that was produced by Ford from 1954 to 1961. This beautiful example features add-ons from a Ford Prefect 100E, including the grille, and showed a mere 34,000 recorded miles. Predicted to sell for £9000-£10,000, it would go to reach an impressive £10,956.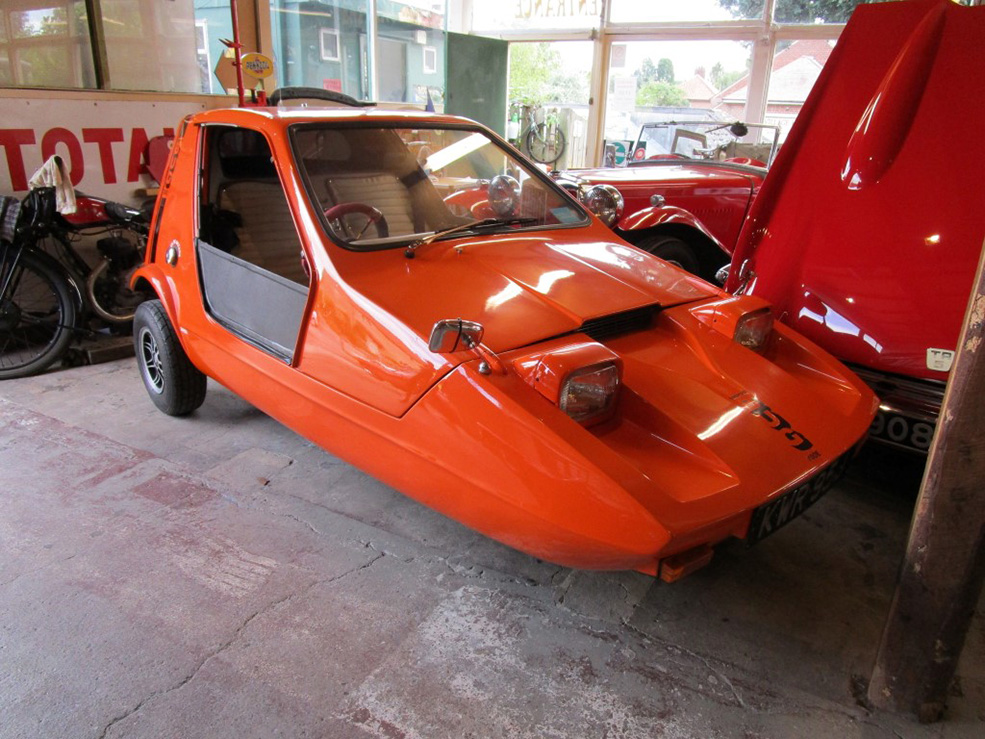 One of the more curious lots in the auction was this 21,000 mile 1971 Bond Bug. The 700cc three-wheeler had been with its vendor has since 2014 and came complete supplied with a history folder containing various older photographs, parts and service invoices. Predicted to reach £5000-£6000, it nudged past its upper estimate to sell for £6450.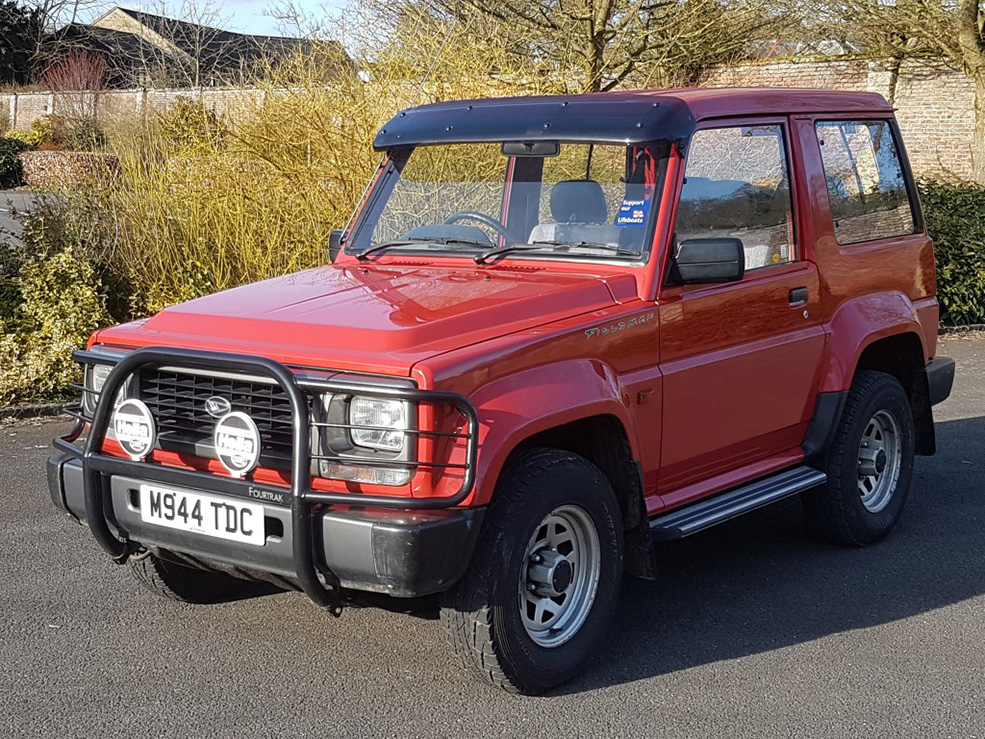 Though mid-'90s 4x4s are not a regular site at classic auctions, this 1995 Daihatsu Fourtrak Fieldman TDS was said to be immaculate, with virtually-as new grey upholstery. It came with plenty of history, including the service schedule to confirm the recorded mileage of just 46,908. Mathewson's said they doubted that a more genuine example could be found, which was reflected in the selling price of £6988.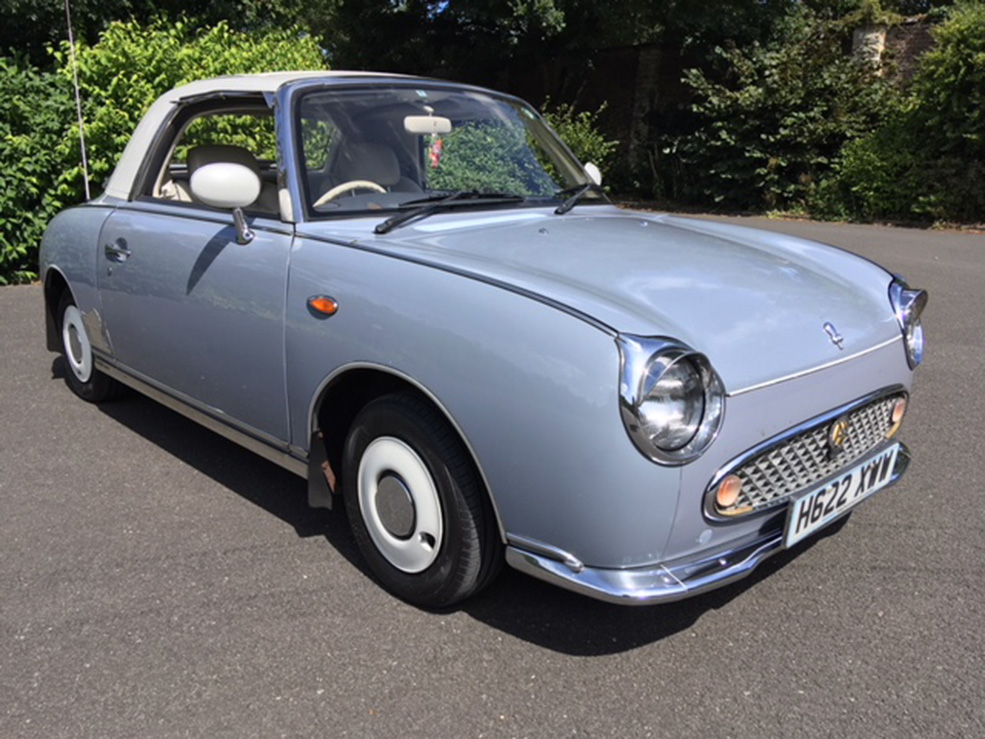 Based on the contemporary Micra and featuring a turbocharged 998cc engine, the JDM-only Nissan Figaro has long been a popular grey import and enjoys a cult following. This grey 1991 Figaro is a good usable example with a long MoT, and is tidier than many we've seen. Figaro values have remained quite static over the years, with this one selling for £4515 against an estimate of £3500-£4500.