We kick off the 2018 auction year with a bang. Coys takes charge of the auction at Autosport International this January 13 at Birmingham's NEC and sees over 50 cars go under the hammer.
In keeping with what the show represents, over a fifth of the cars on sale are either ex-racers or current race cars, with the rest of the lot made up of a mixture of modern and classic road cars all special in their own way. With a few cars listed with no reserve, there could be a few surprises during the Autosport weekend, with a particularly beautiful 1969 Mk1 Ford Escort which has been prepared for race/rally use.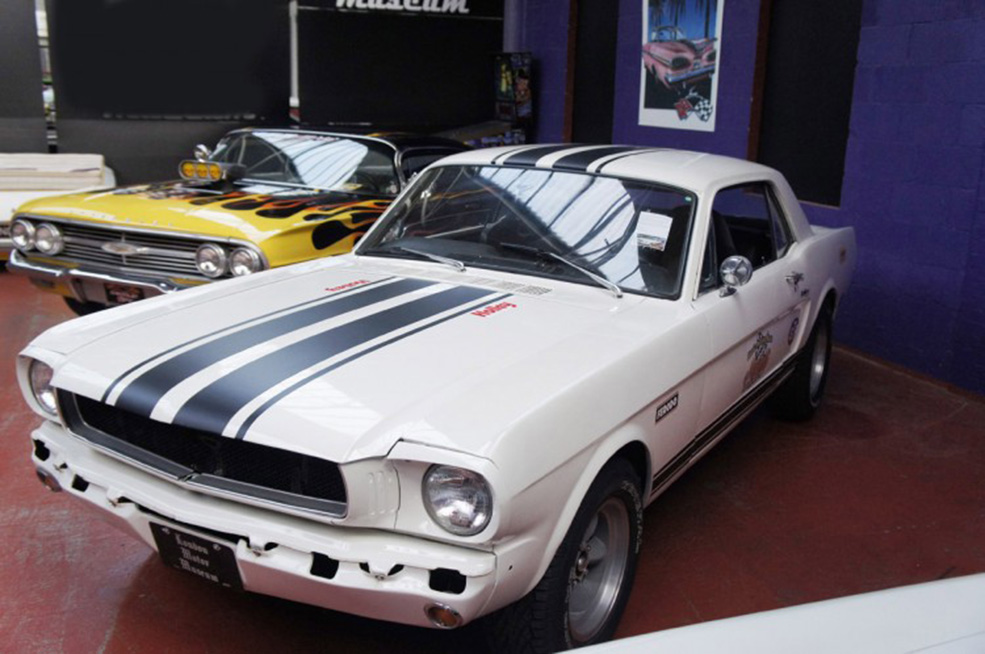 Given the prices of classic Fords of late, we wouldn't be too surprised if this goes for a large sum of money. Also expected to do well is a 1966 Ford Mustang race car, which again has no reserve. Fitted with a rather pokey 5.0-litre V8 and quick shift gearbox, it could be a great buy for someone who wants to enter classic racing or even beef up the engine for drag racing at Santa Pod. Either way, you will always look good in a sixties Mustang.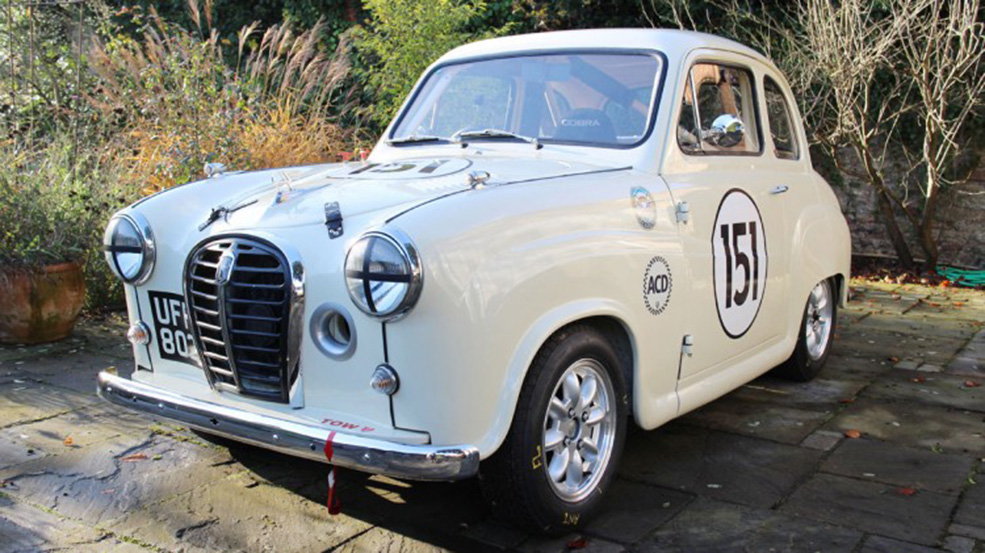 Although the Fords look like brilliant cars, this Austin A35 took our eye. Built originally in 1957, this converted race car could have been seen competing in historic races up and down the country during 2017. Built in compliance with 2017 HRDC regulations, it is finished in Old English White and features a HRDC full roll cage, fibreglass wings, bonnet and boot. All safety equipment are said to be in date and the car is eligible for HRDC Academy and A Series Challenge, HRDC Touring Greats, Coy's Trophy and CTRC Pre 1966; among others. It was driven recently to first in class at the 2017 Donington Historic Festival and was also chosen to compete in the St Mary's Trophy at the Goodwood revival in 2016, which was driven by Sir Chris Hoy. Coys state that the car comes with a detailed history file containing all the invoices for the restoration/build, as well as all the necessary papers for racing. It's estimated to fetch between £20,000 and £30,000.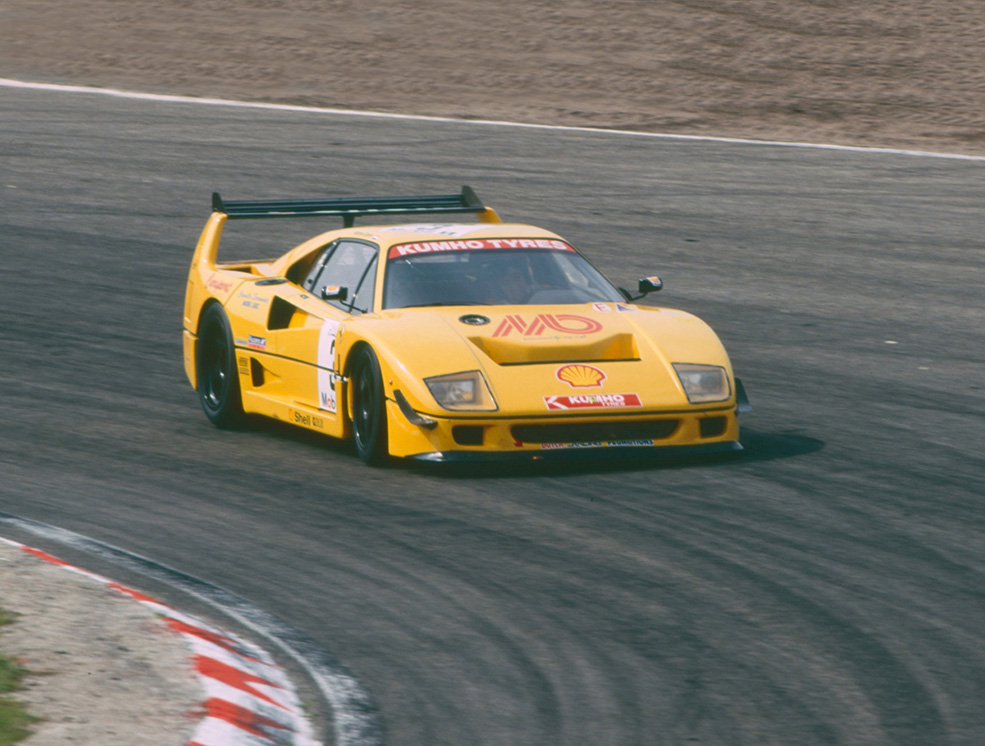 Pick of the lot has to go to this 1993 Ferrari F40 in LM specification. It's also priced highest at the auction too, with estimates between £800,000 and £1,000,000. It was delivered new to Ferrari importer Kroymans BV in Holland and prepared for racing by Kroymans' associated company, Cavallino Racing and then sold Dutch Racing Promotions in Holland. The car saw a total restore for racing in 1995 with additional installations including a roll hoop and race suspension by G-Tex in England, as well as race shock absorbers by Intrax. Air jacks were also installed. It was sold in 1998 to Ferrari collector and Privateer racer Michel Oprey, where he competed in the Ferrari Porsche Challenge. It then made its way to new owners before being raced by a number of drivers throughout Europe. The late 2000's saw the car laid up at a marque specialists storage facility before it was purchased by the current owner and restored to its former glory. This example is said to have all matching numbers and the restoration saw over £80,000 spent on the engine, gearbox and clutch overhaul. It is now said to be ready for competition and in the sale is also four sets of racing wheel rims, additional exhaust system and a complete front bonnet (without lights).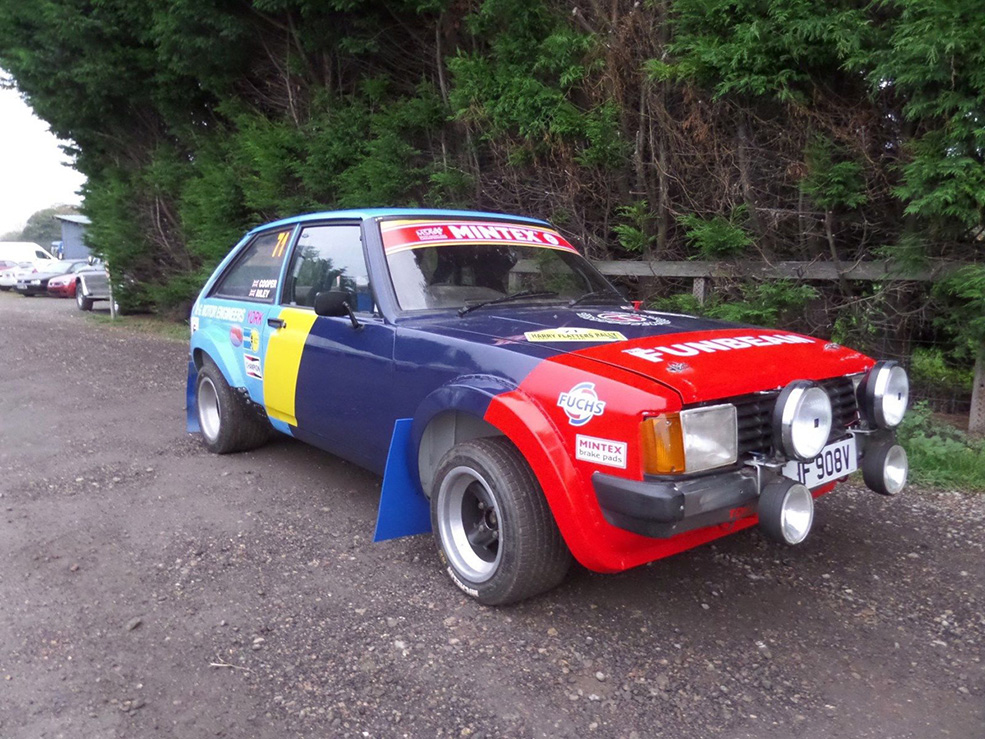 Continuing with the motorsport vibe, also for sale is this Sunbeam Lotus Rallye. This works specification Sunbeam has been rebuilt for rallying. The shell has been strengthened and seam welded, with a modified works tub to accommodate a larger fuel tank and dry sump oil tank. The wheel arches were extended to Group 4 specification and a bolt-in cage fitted. The wiring loom was also replaced for a motorsport compliant loom. The engine has been rebuilt by specialist Phil Davison and is now running with dry sump lubrication, producing 240bhp. Fuelling is controlled by 50mm Weber carburettors with the exhaust manifold system and cooling all upgraded. The engine drives through a 5 speed ZF gearbox while the suspension is provided by Bilstein all round, with rose-jointed front track control arms, works specification steering rack and thicker tie rods. The car is estimated to fetch between £28,000 and £38,000.
To see all cars for sale at the auction, visit Coys Autosport 2018 sale. Alternatively, call 020 8614 7888 for information about the cars for sale.