Charterhouse's maiden 2019 auction took place as part of the Footman James Great Western Car Show, held at the Royal Bath and West Showground near Shepton Mallet on February 10. Over 40 vehicles passed under the hammer in this afternoon, following a busy motorcycle sale at midday.
In front of a crowded hall, big surprises were scarce. Indeed some real bargains could be had for a shade under their estimates, including a 1994 Rover Mini Cooper imported from Japan. Like many grey import Minis it was in solid condition, with the added bonuses of factory-fit air conditioning and a reconditioned automatic gearbox.
A notable exception, both in terms of being out of the ordinary and for the price it achieved, was a scarcely used 1964 Land-Rover fire engine. Retaining all of its equipment excluding the ladder, it soared to more than three times its upper estimate despite a lack of documents.  An obscure 1953-registered Riley/Alfa Romeo special also caught the eye.
Elsewhere, pre-war Austins made a good showing here too, with two promising 10/4 restoration projects and a 7 box saloon requiring light recommissioning all finding buyers. Classic British sports car also featured, with a lovely Sunbeam Alpine joining a Triumph Spitfire and a very smart late MG Midget. Combining sporty elements with more practicality, meanwhile, was a 1967 Daimler V8 250 saloon, which was only being offered due to the vendor's ill health.
Our chosen auction highlights are below, but for the full list of results, visit www.charterhouse-auction.com or call 01935 812277.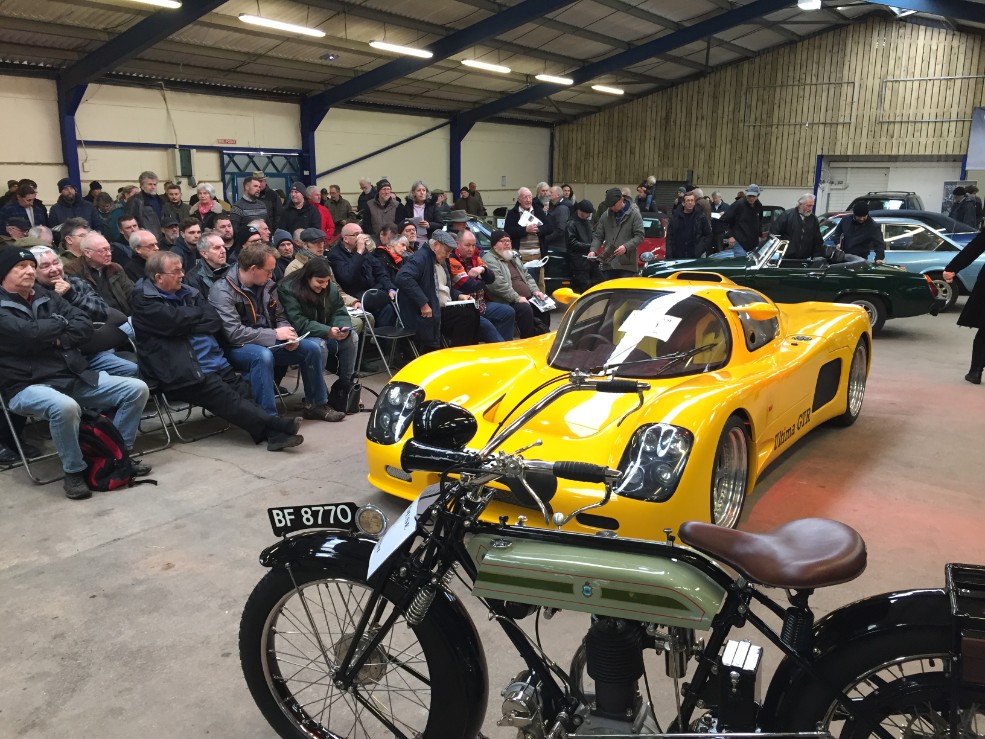 The auction took place as part of the Great Western Classic Car Show, which ensured a healthy crowd in the auction hall for both the car and bike sales. The 2013 Ultima pictured sold for £26,750.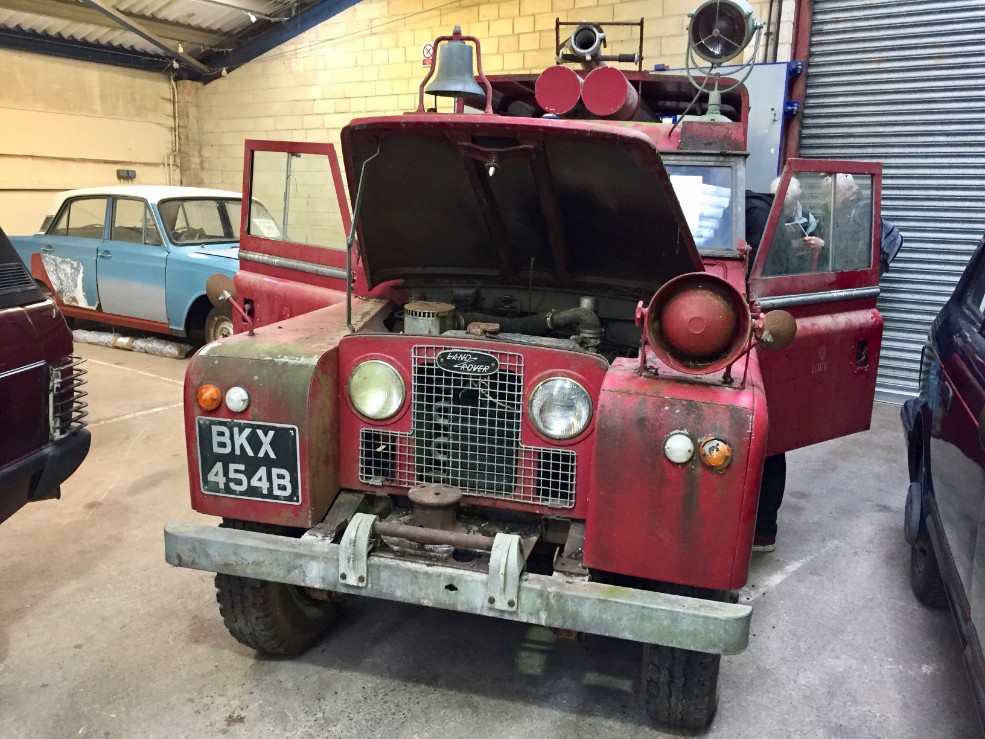 Showing a mere only 3500 miles on the odometer, this Land Rover presented a rare opportunity to restore a nearly complete and barely used Series II 109 fire engine. It was originally supplied to a printing company in Aylesbury as their works fire engine, and was used until the firm closed in 1991. It was then used in Somerset until 1994, but was barn stored thereafter and unused. Now requiring restoration, it sold for £7698 with fees against a £1000-£2000 estimate.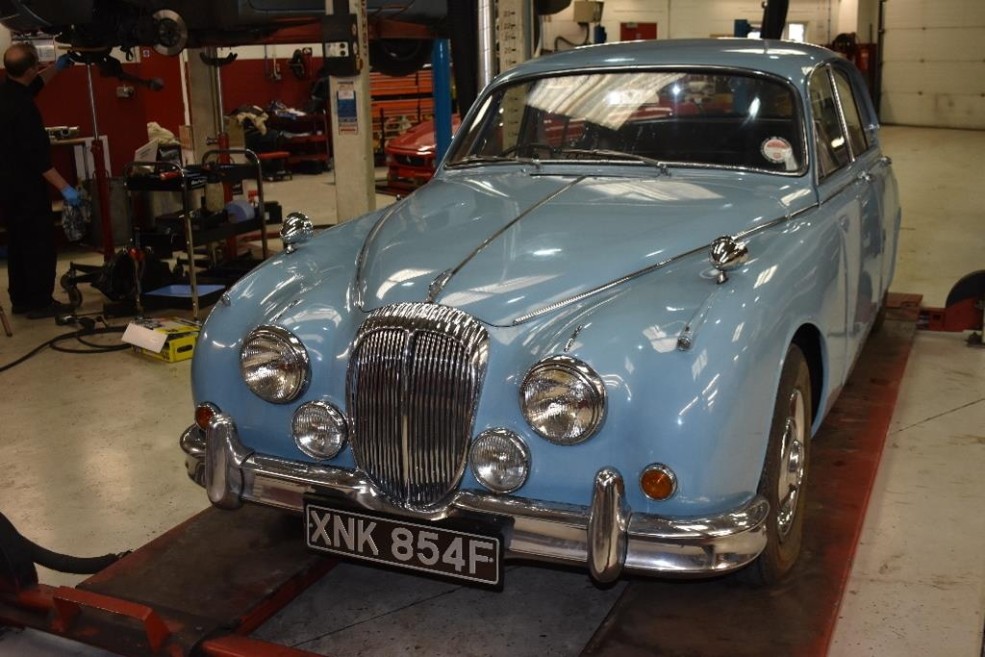 This 1967 example of the under-appreciated Daimler V8 250 was resplendent in the rare colour of Bermuda Blue, and has been subject to a fair degree of restoration work in the past, including a bare metal respray and an gearbox overhaul. Accompanied by a large history file, it sold for £9056 against a £7500-£8500 estimate.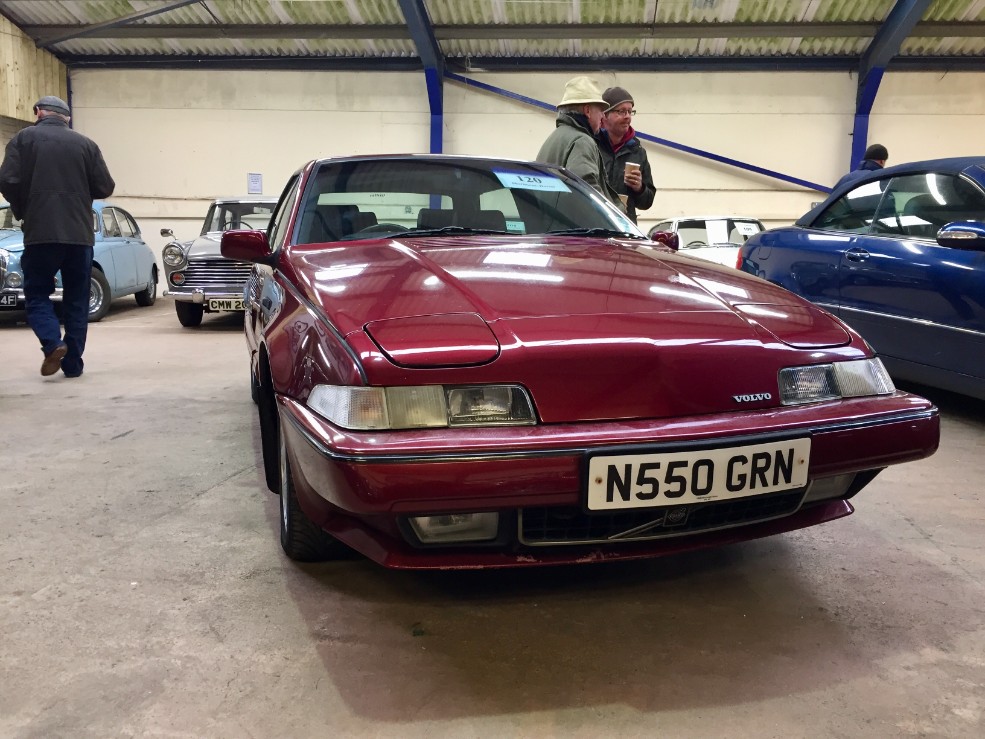 A Volvo 480 is a rare sight these days, but this sale had two – and their fortunes were mixed. The first was a rare Celebration run-out model, 480 of which, aptly, were produced for the UK market in 1995. It fell short of its £3500-£3800 to sell for £2377 with fees, but a low-mileage 1992 1.7 model fared batter, beating its lowly £300-£500 prediction to raise £849 despite a lack of MoT.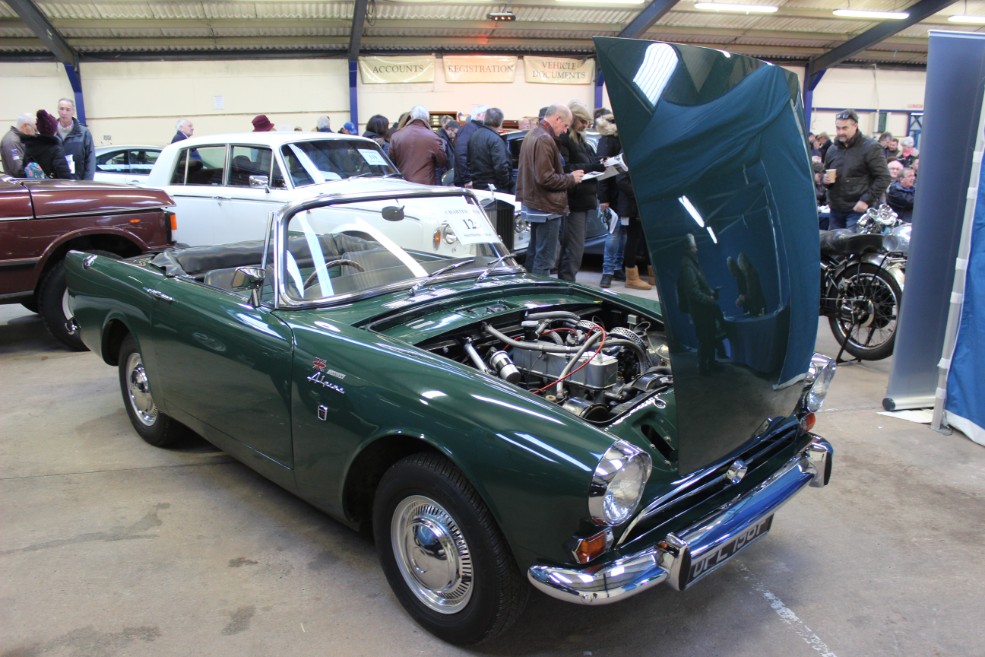 This smart last-of-the-line 1968 Sunbeam Alpine Series V greeted bidders as they entered the auction hall, and it was certainly worth of the limelight. The Series V cars represent a real practical classic thanks to their 1725cc five-bearing engine, all-syncho gearbox and alternator, with this example having been treated to bare shell resto. Resplendent in Holly Green with a retrimmed interior, it came with stacks of history and sold for £14,263 against an estimate of £11,000-£13,000.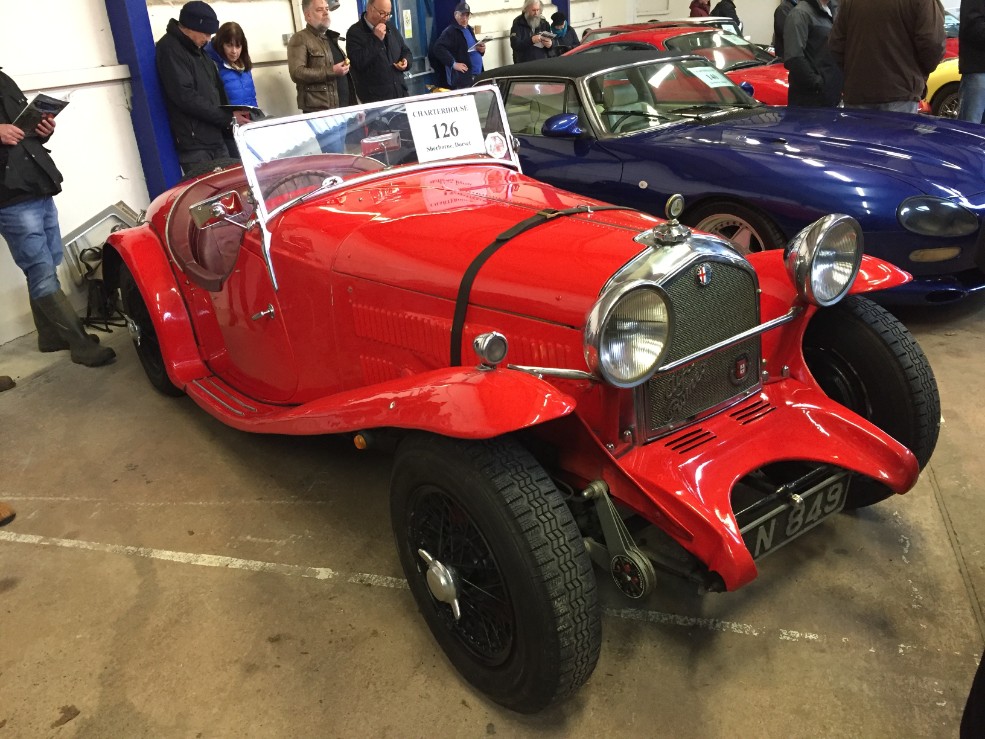 This unique Riley/Alfa special was built on a modified and shortened pre-War chassis, and was inspired by the Alfa Romeo Zagato Monza of the 1930s. It's fitted with an Alfa engine too – a 2-litre twin cam and five-speed gearbox from the early 1970s, mated to a Riley rear axle. This has resulted in a vehicle that can embarrass modern traffic, yet evokes a bygone era. The interior had a perfect period patina too, contributing to the classic feel. It sold for £14,716.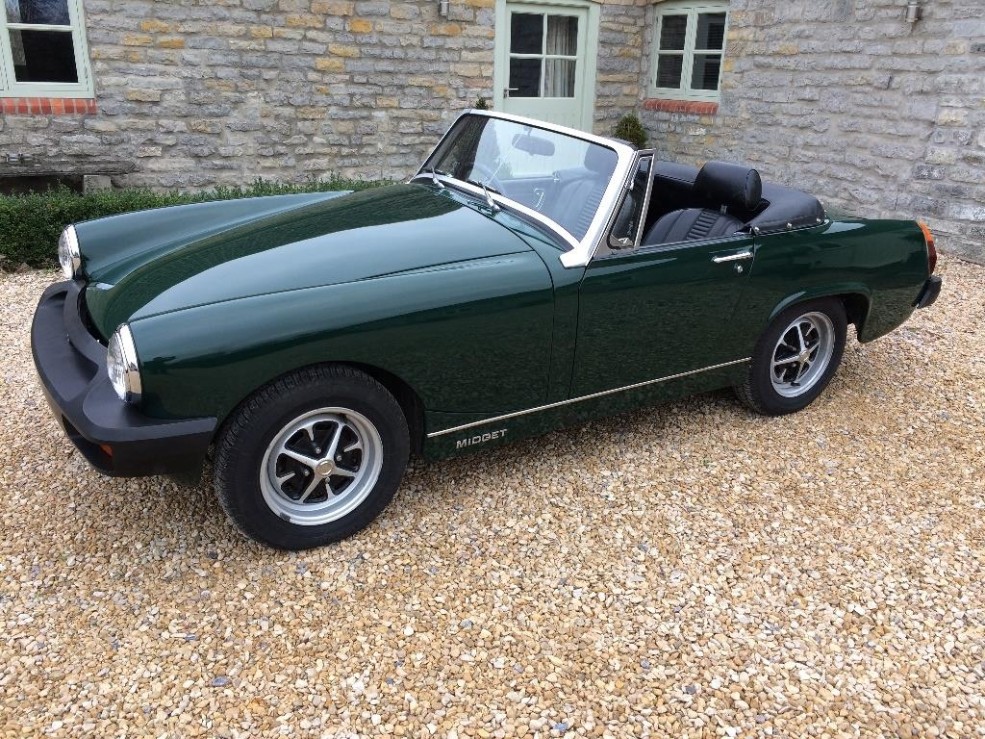 One of the last produced, this 1980-registered MG Midget 1500 was treated to a full professional rebuild in the mid-1990s. Painted in traditional British Racing Green but retaining the rubber bumpers, it came with a photograph album of its rebuild and plenty of paperwork. Its final selling price of £4753 represented something of a bargain.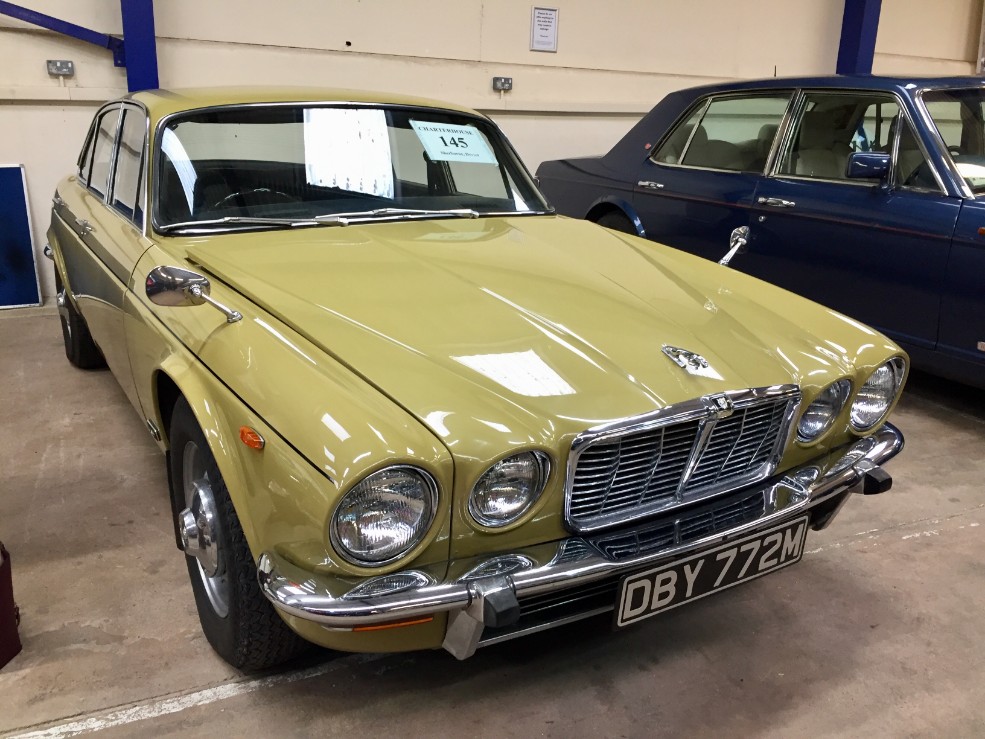 One of several big saloons in the sale, this 4.2-litre Jaguar XJ6 Series 2 presented well in its original colour of Greensand. With its original owner from 1973 until 1997, it was fitted with several factory options and came with a whole host of history to confirm the recorded mileage of 110,000. The estimate of £6000-£7000 proved to be accurate as it sold for £6792.