Brightwells' latest classic and vintage sale took place at its Leominster base on November 28, with everything from affordable sub-£2500 bargains to a £50,000-plus Ferrari 355 amongst the 140 lots. And with an age spectrum ranging from a c1900 horseless carriage to a 2008 BMW, there was something to suit all preferences.
British icons featured heavily, with a healthy choice of Land Rovers and Minis joining a host of MGs and Triumphs. No fewer than three TR6s in varying states appeared amongst the eight Triumphs offered (and several more bikes), but none of them could match the £18,700 raised by a lovely restored LHD TR4A. Over in the Abingdon corner, a rare RHD MGA Twin-Cam Roadster was the headliner, selling for £35,500.
The highest value sale of the day went to the aforementioned Ferrari 355 F1 Spider at £50,600, which was one of three cars wearing the famous prancing horse to pass under the hammer. A 1935 Lagonda Rapier Abbot Coupe also caught the eye at £36,300, as did a 1935 SS Jaguar Coachbuilt Saloon – believed by the vendor to be the oldest roadworthy Jaguar saloon in Britain, and one of only five 1936 Jaguars surviving – at £28,600.
Plenty of modern classics were offered, with a choice of Mercedes SLs, together with cheaper classics including an Austin A40 Somerset at £2310. A couple of rally cars from a deceased estate were up for grabs too – specifically a Datsun 240Z and a Renault 8, both with MSA papers.
We've selected some of our auction highlights below, but for the full list of results, visit www.brightwells.com or call 01568 611325.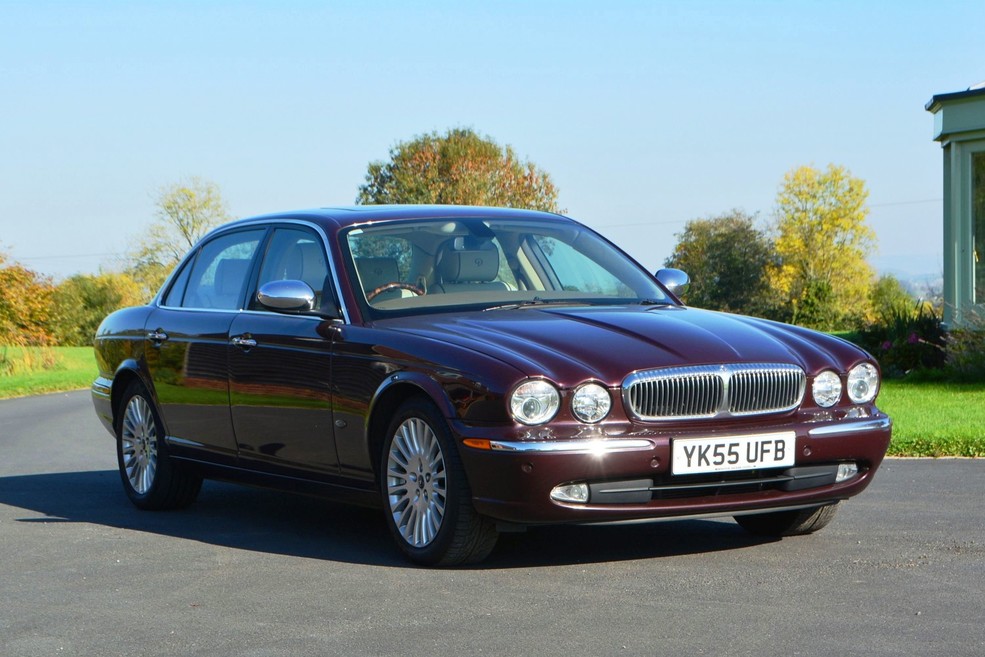 In amongst the modern classics in the sale was an X350-generation supercharged Jaguar at £7,700, but making almost twice as much was this plush Daimler-based LWB Super Eight variant.  Costing just shy of £80,000 when new, fewer than 100 are now thought to be registered in the UK. This 2006 two-owner example showed 89,400 miles, backed up by excellent service history, and sold for £14,800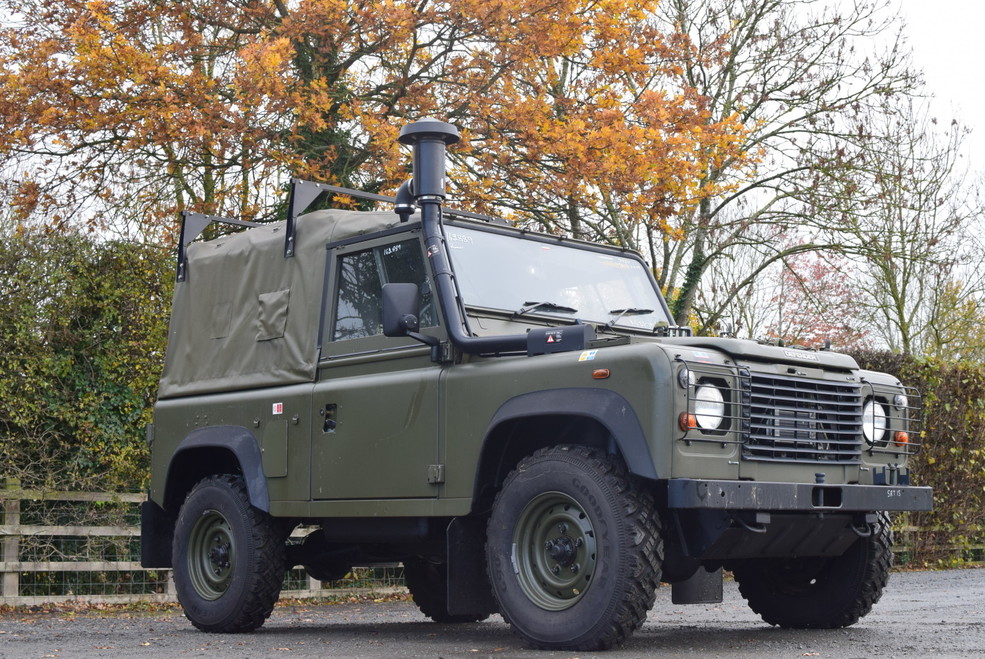 An excellent selection of Land Rovers were included, the earliest a 1949 Series 1 in need of recommissioning that sold for £15,950. But even such an early example couldn't match the prices commanded by a couple of military-spec uprated 'Wolf' Defenders – two of several that Brightwells has been given the sole rights to sell to UK-based buyers. Both were virtually unused, with the first showing a mere 275km and the other 301km. They sold for £23,650 and £20,900 respectively.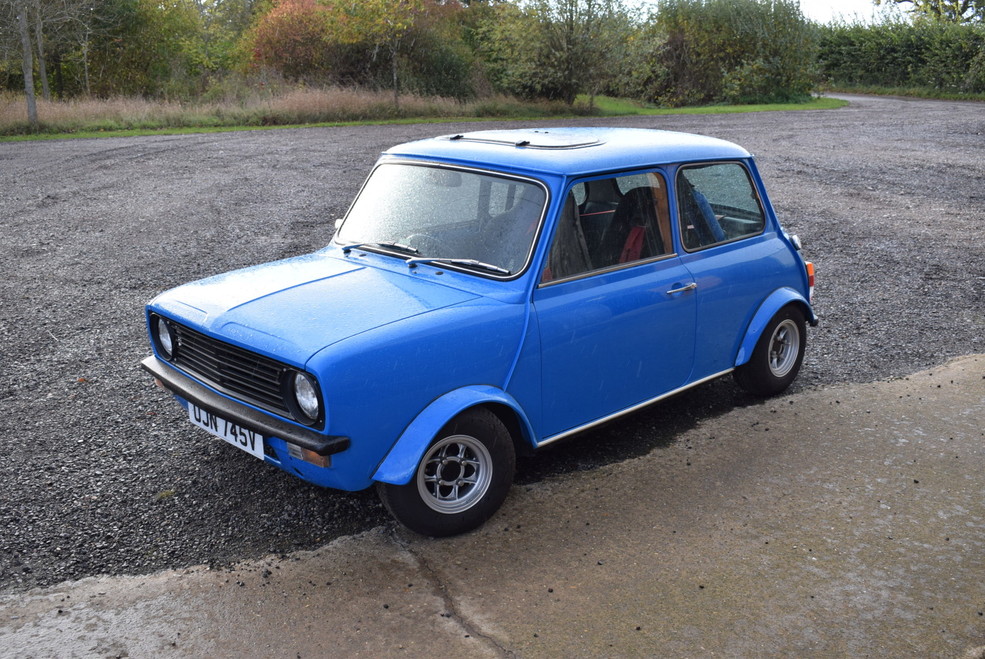 Five Minis were including in the sale, Including a Mini 25 and a Mini Thirty that had covered just 74 and 16 miles respectively, plus a rare Mk3 Cooper S. But really catching our eye was this 1980 Clubman, which has been taken off the road when a year old – presumably due to a crash – and rebuilt into a new body shell.  Upgraded to fast road/track day and fitted with a new 1300cc motor, it's believed that it wasn't completed until summer 2016! Having covered just 160 miles, it looked at bargain at £4950.
A real hot-hatch hero, this 1990 Peugeot 205 GTi 1.9 was showing modest 103,790 miles and had been with the vendor for 12 years. It's believed it was originally red, but has been repainted in sought-after Miami Blue and also boasts full-leather seats. Offered with no reserve, a new owner parted with £6600 to take it home.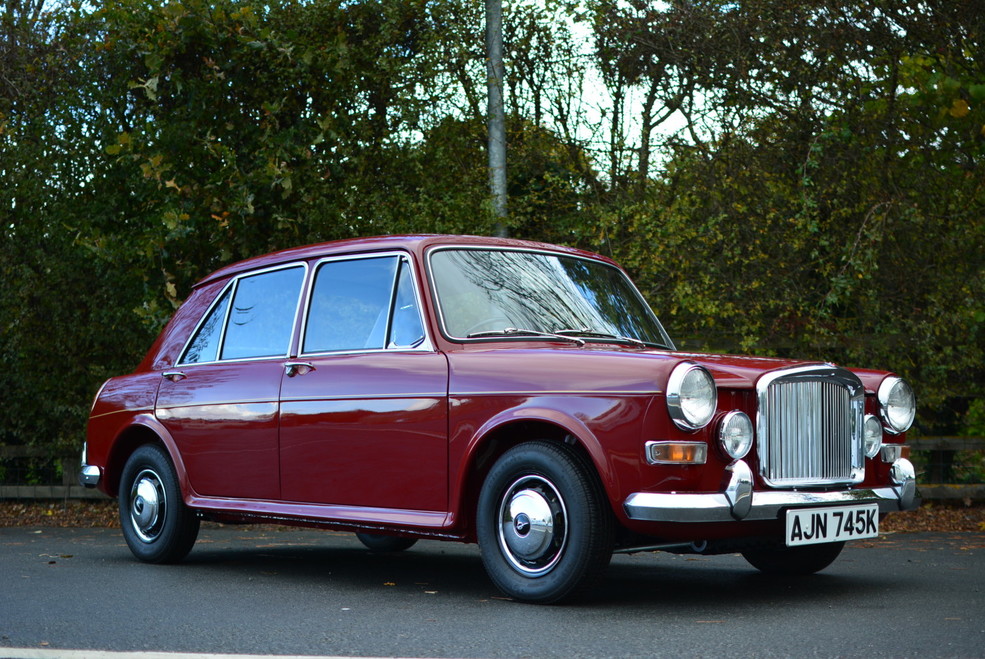 A lavishly-appointed take on the popular ADO16 1100/1300 theme, this Vanden Plas Princess has to be one of the best remaining. It's been fastidiously restored with many rare new old stock parts including the front end panels, front and rear subframes, Hydrolastic displacers and chrome parts, with the underside as clean as the top. Powered by a 1275cc A-Series mated to an auto 'box, it has only covered a mere 33,648 miles, too. Though it fell short of its £14,000-£16,000, it still sold for an impressive £13,200.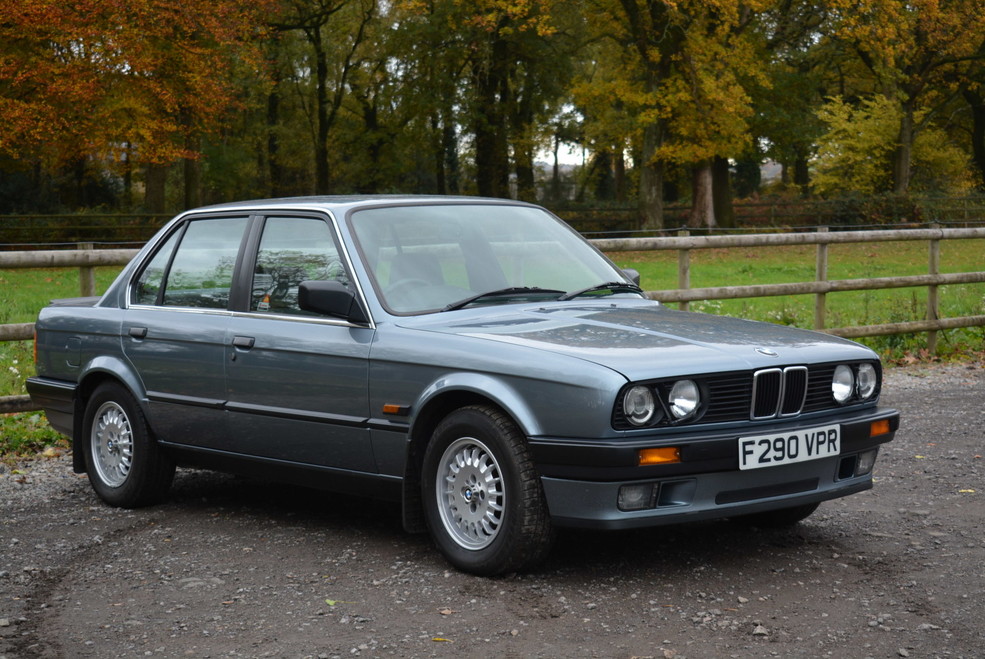 No fewer than nine BMWs were offered in the sale, ranging from a 1972 E3 to a Z4. However, our interest was piqued by a fine example of a 1980s mainstay – an E30 320i. The 1989 SE Automatic example was showing 81,448 miles, with an almost continuous service and MoT history, plus a recent cambelt change. For a useable modern classic with plenty of creature comforts, it was a bargain at £5720.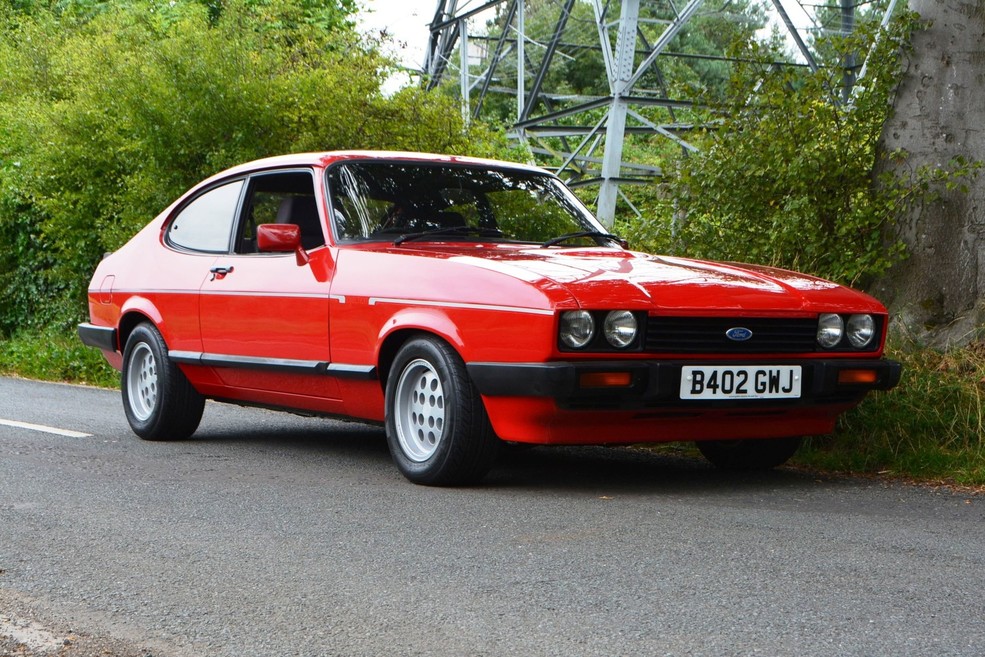 Ford Capri fans will probably be kicking themselves about missing out on this 1983 Mk3 2.8 Injection, which was one of three Mk3s in the sale but the only one to find a new owner. It was showing only 34,400 miles on the clock, which was backed up by condition of the bodywork and immaculate Recaro seats, and had only covered 16,400 miles since 2007. Sold with no reserve, it would change hands for a very reasonable £9460.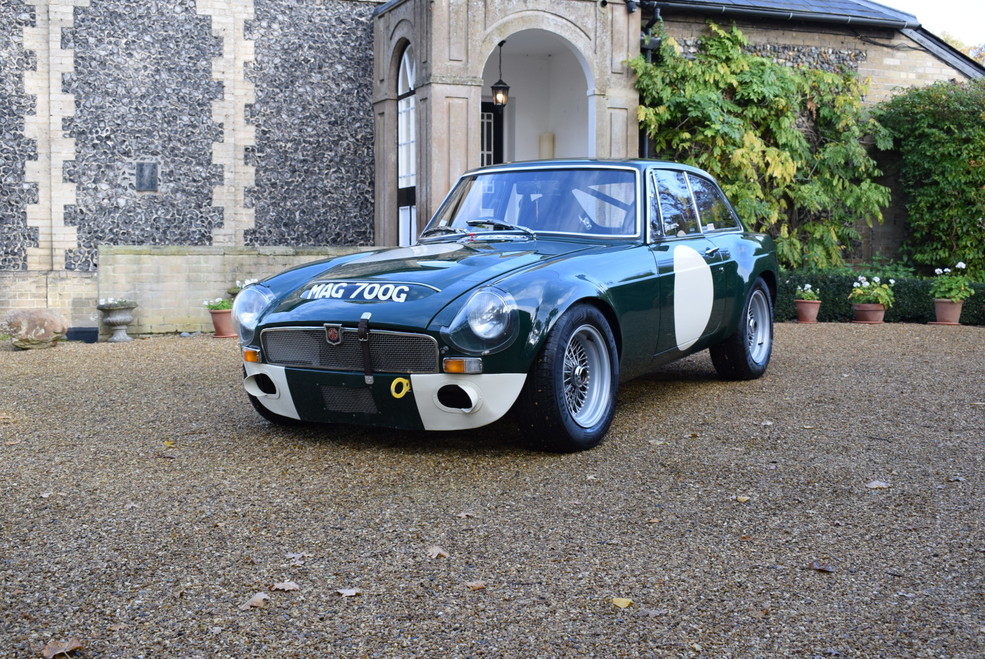 Some fantastic MGs were offered in the sale, including a wonderful RHD MGA Twin-Cam and this 1968 MGC GTS Sebring homage. Specially built by Doug Smith of MG Motorsport to compete in the 2016 ERA Rally of the Incas at a cost of over £60,000, it's subsequently been refreshed by MG Mecca at a cost of £14,000, which included a rebuilt 205bhp engine that's only covered 2000 miles since. It cost around £75,000 to build, making the £30,800 selling price very good value.
[pic –MGC]