BRIGHTWELLS, MODERN CLASSICS, LEOMINSTER, 19TH OCTOBER
As the 2017 season draws to a close, there has been no shortage of Brightwells sales catering for older classics at Bicester Heritage just off the M40 corridor in Oxfordshire and fixtures for both traditional and more contemporary classics at their auctions HQ at Leominster in Welsh border country, where the latest Drive Through for 'Moderns' took place.
With no buyers in the hall or on the internet for a £28,000-30,000 estimated 2006 Aston Martin V8 Vantage (a recent Category D front wing repair may not have helped) or a £23,000-25,000 Aston Martin DB7, it was left to an extraordinarily original big-winged 1987 Sierra Cosworth three-door to fly to a £42,900 conclusion and top the day's prices.
Two more performances were also particularly noteworthy: a 1984 Mercedes 230E W123 that had been driven just 13,600 miles by only one owner and which sold for £14,419, nearly £4000 more than the guide price, and a strongly contested 1980 Reliant Scimitar GTE 3.0 V6 manual that made £4730.
Other notable curiosities included the 'Marmite' styling of the two-door Bertone-styled Volvo 262C knocked down for £8800 and the boxy glory of a Maserati BiTurbo sold for £3900. The sale included a selection of other interesting Swedes in the shape of an Abbott-tuned 900 convertible with unusual automatic transmission, plus Volvo 850R and S70R, a 47,000-mile 760 knocked down for £1900 and a similarly low-mileage 960 hammered away for £2200.
The number of Jaguars in the sale illustrated the enduring appeal of the brand, especially the XK8: several examples were present in the sale and it's interesting to see how the prices vary between regular early coupes and pristine convertible XKRs. It's also heartening to see that the X350 generation of XJ has made it to modern classic status, with the sale including both a stunning Daimler Super V8 in long-wheelbase form and an XKR.
Including those lots sold under the hammer plus some provisional bids converted immediately post-sale, 59 or 60% of the 98 vehicles driven past the rostrum were sold for £382,842 including premium, which amounts to an average spend therefore of £6489 per car.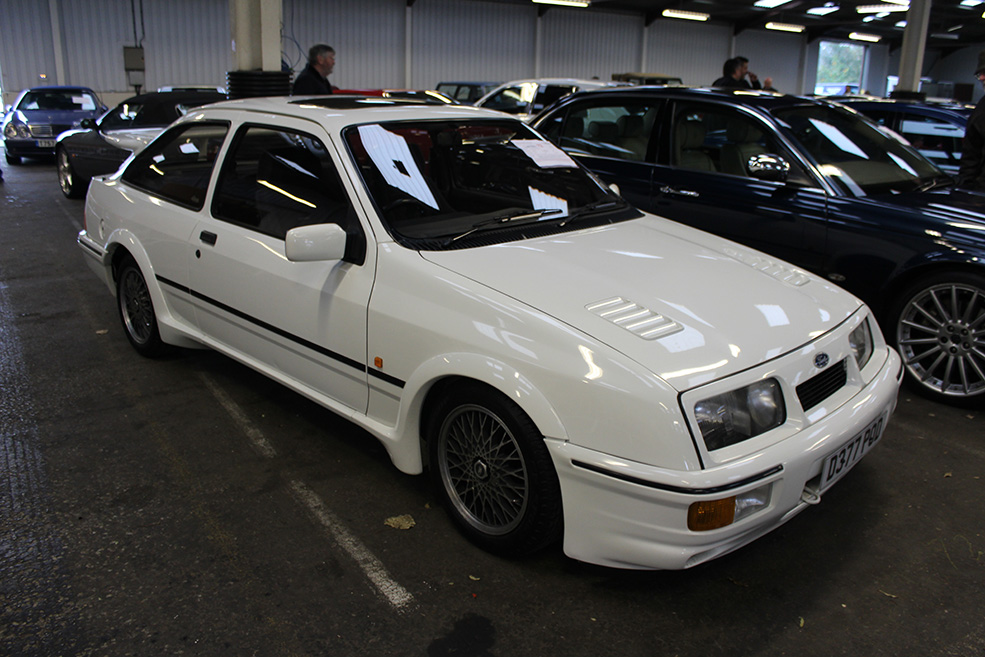 Still original and unmolested, the 1987 Ford Sierra RS Cosworth had only been driven 27,300 miles by two owners having spent the last 12 years in storage. With Ford dealer-stamped service book, the iconic three-door with big wing to keep in on the planet fetched a results-topping £42,900.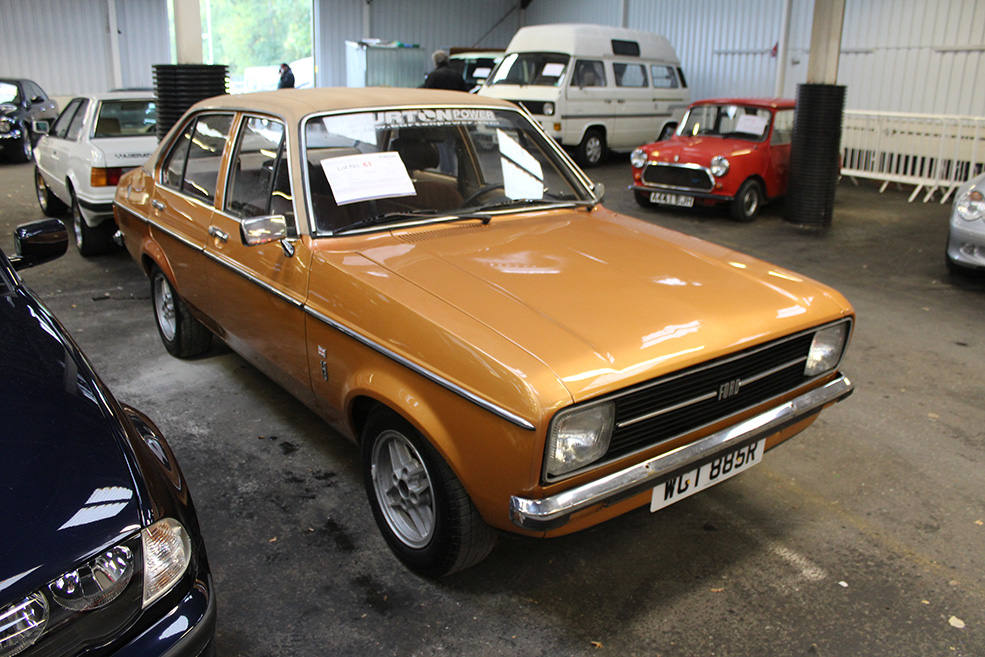 Don't be fooled by the tame 1.3GL badge on this 1976 Escort GL Mk2 as the apparently standard looking four-door left-hooker had been fitted with RS2000 front suspension, brakes and alloys. Packing a rorty sounding Pinto engine with ally sump and Burton cam, the hot Q-car was acquired for £5500.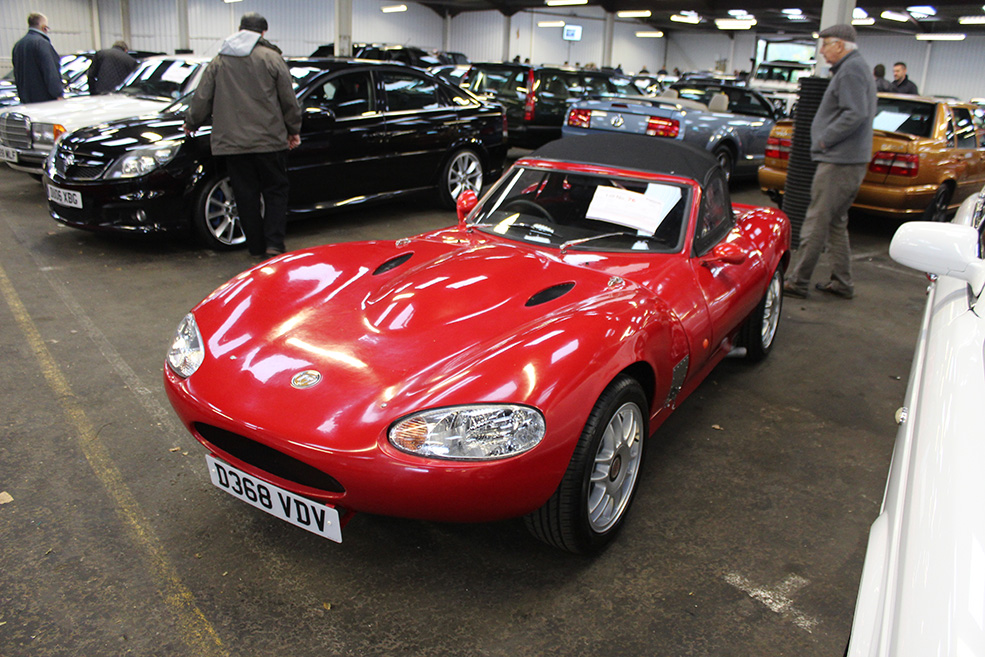 £5000 also landed a 2003/5 constructed Ginetta G27 with full wet weather gear. Having only clocked up 1500 exploratory files since the build, the space-frame chassis sports was powered by a zesty Ford Zetec 1.8 twin cam fed by twin Weber 40 carbs and fitted with the popular Sierra T9 box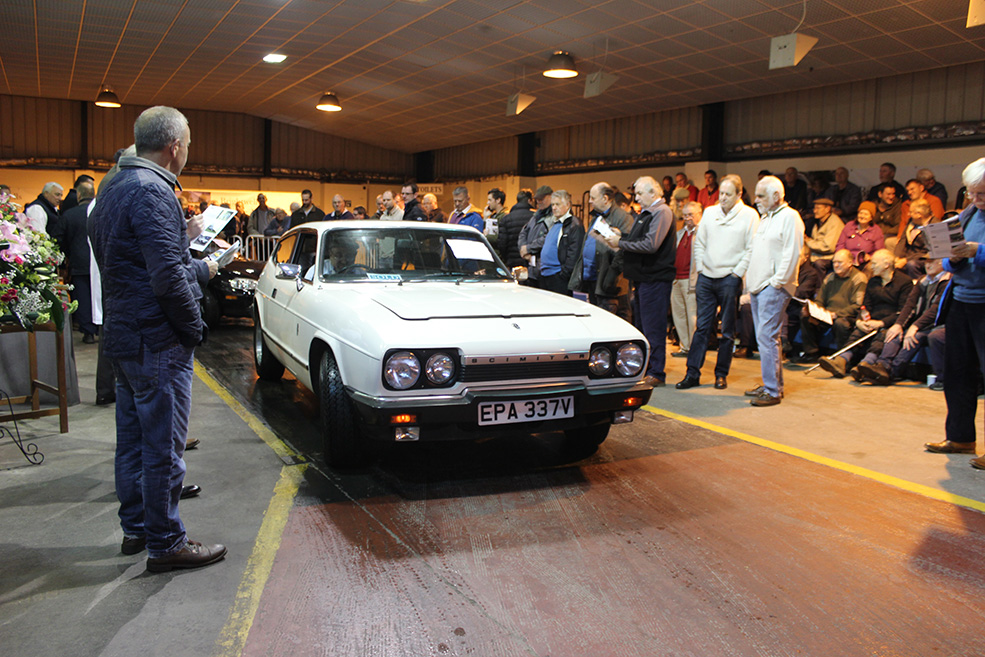 The most bid car driven through the auction hall, where the Herefordshire firm's regular 4×4 sales are conducted, was a DIY-friendly 1980 Reliant Scimitar GTE with Ford 3-litre V6 and preferred manual box with overdrive that was finally hammered for £4730 with premium.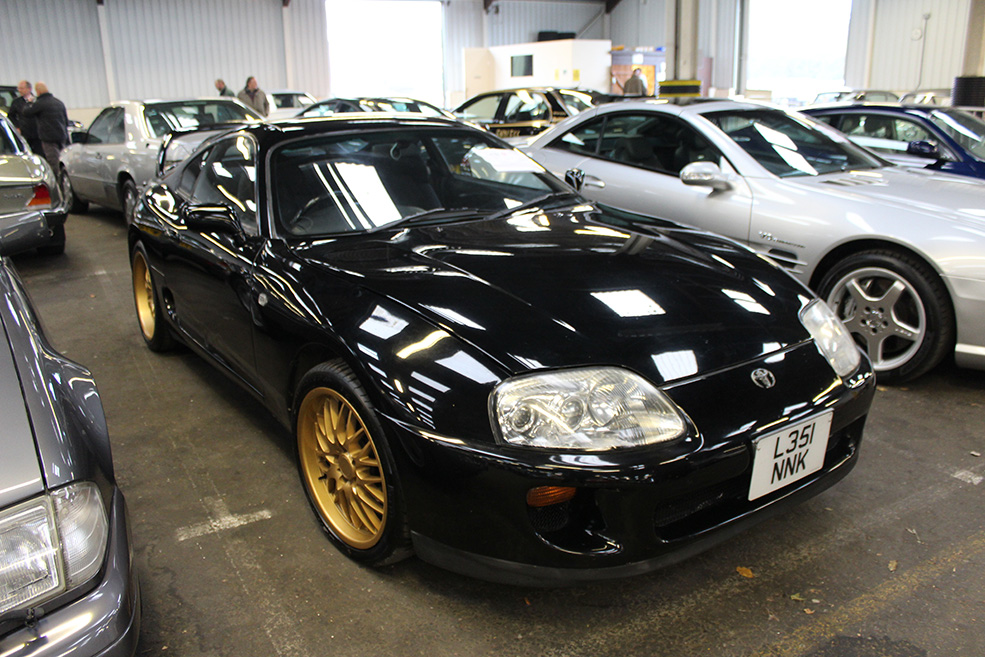 What a lot of muscular Japanese GT you get with a Toyota Supra for £3300, for that was what was paid for an auto-shift 1993 MkIV with normally aspirated 3-litre straight-six. The cam belt and water pump had been recently serviced too and power-steering pump, starter motor and tyres renewed.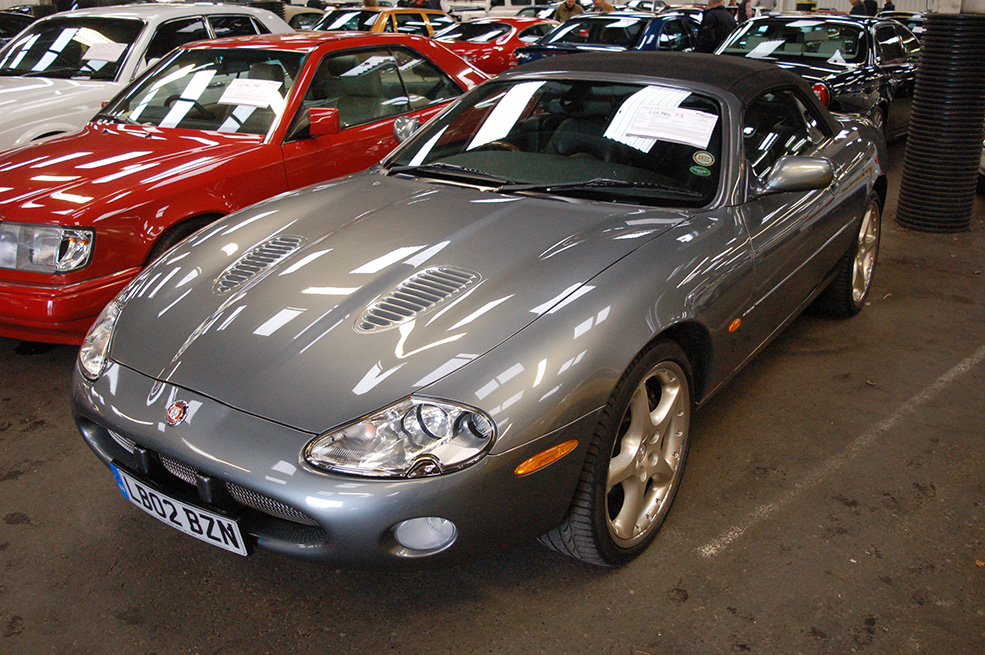 With three owners behind it and presented in the unusual shade of Bournite metallic, this 2001 XKR convertible was one of two in the sale and was knocked down for £8600.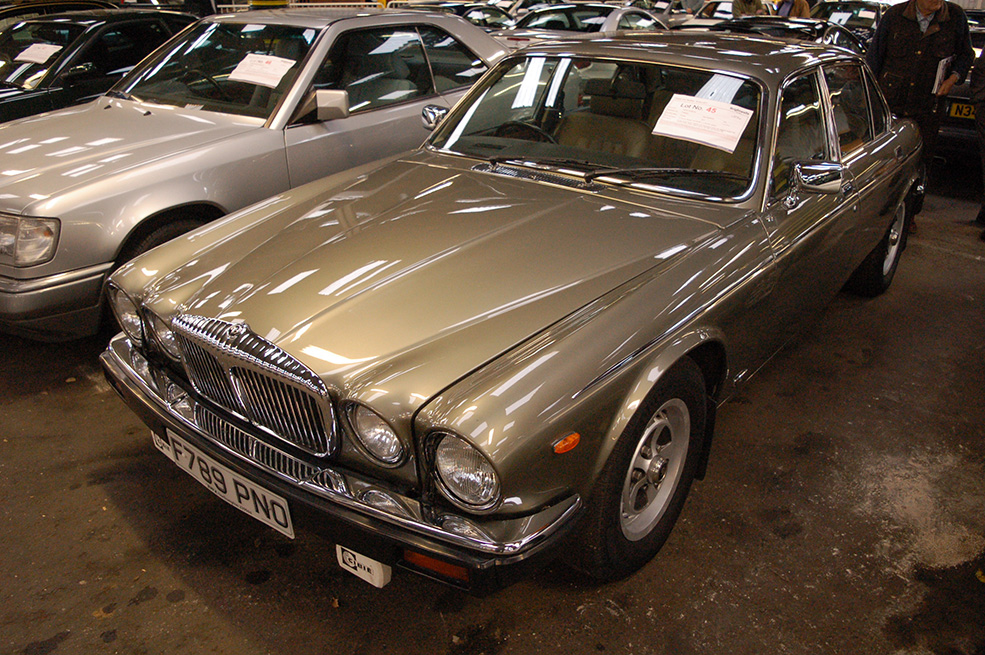 This 1989 Daimler Double-Six was in overall nice condition and despite some ominous bubbling around the rear screen area the Series 3 made £5700.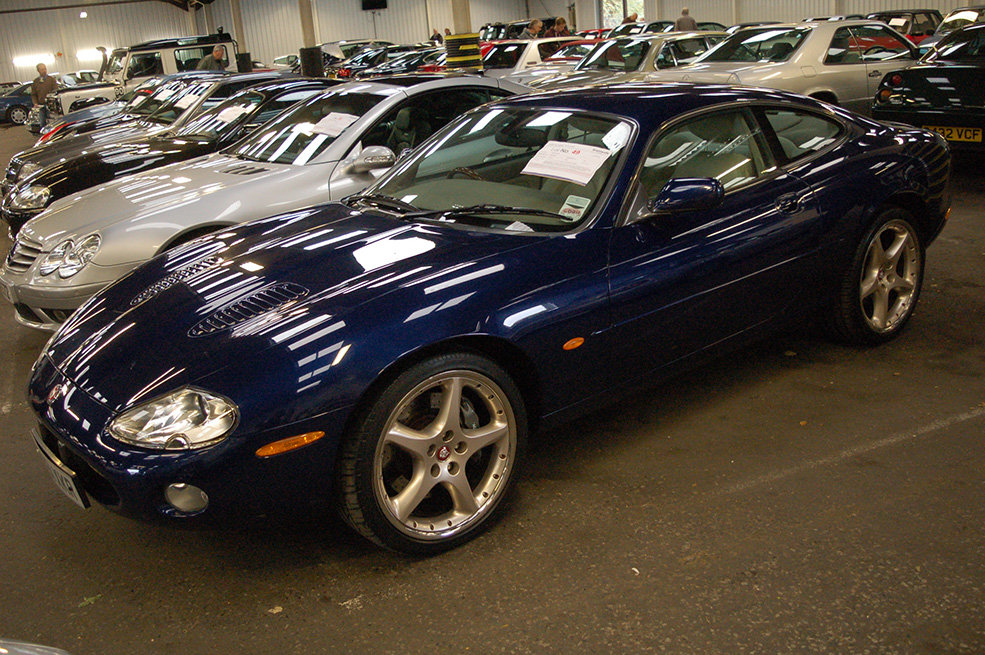 This 2001 XKR on 20-inch Detroit rims was showing just 60,000 miles and had been treated to upgraded timing chain tensioners and a fresh service, plus a superb-sounding stainless exhaust. It was a nice example but failed to sell.
Another Double Six, this time of the X308 generation and sporting the 6-litre version of the V12 motor. In lovely condition, it was a Japanese import which had reportedly once been in the ownership of the country's Royal Family. Despite showing only 81,000 miles it remained a no-sale.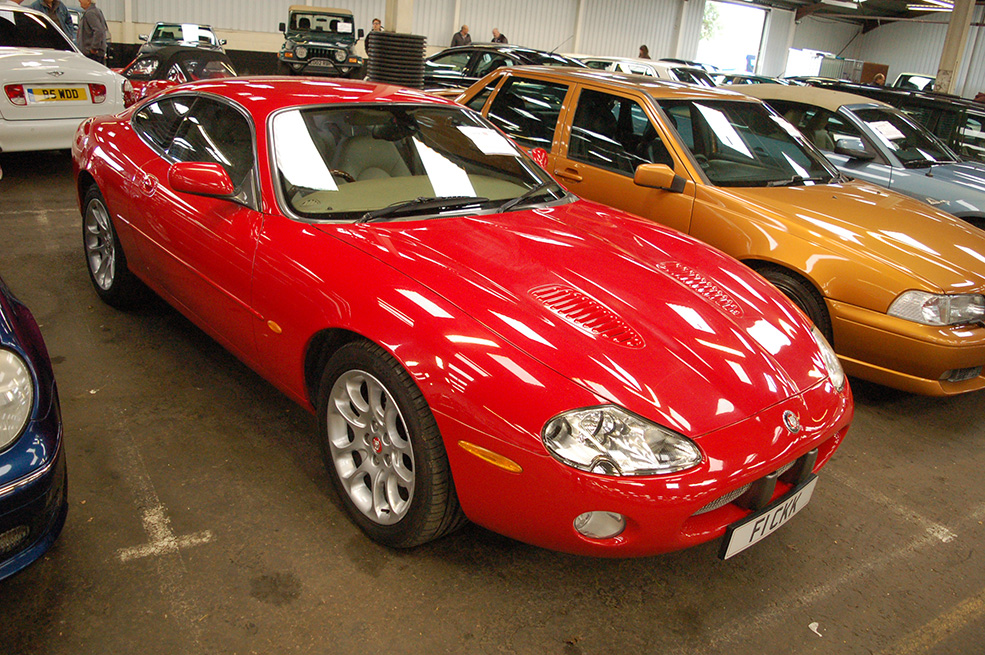 One of our favourite cars in the sale was this 2002 4-litre XKR in the unusual colour of Phoenix Red. Perhaps it was the colour which saw the trade customers unwilling to bid, with the car remaining unsold at day's end.
Strong money was bid for this 2006 car, justified by it being a pretty rare beast: the supercharged Daimler Super V8 in long-wheelbase form complete with rear TV screens and a full history was hammered away for £9800.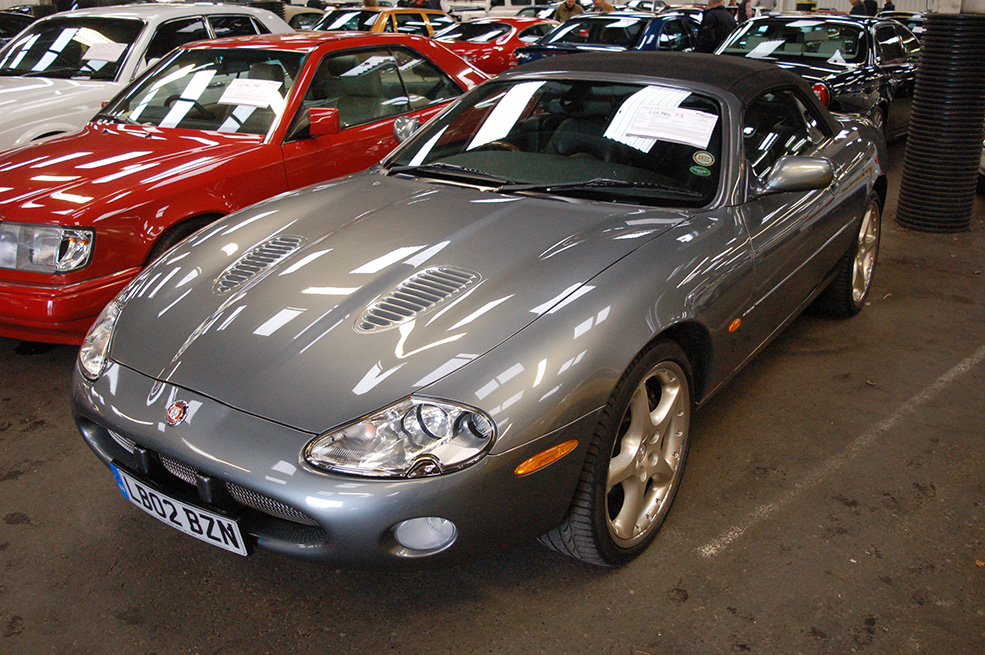 Perhaps the most desirable XK8 in the sale was this 2002 XKR convertible which was the perfect resale combination of Quartz paintwork with black interior and just 52,600 miles. Sounding superb through its quad tailpipes, it was in really nice condition and was knocked down at £13,000.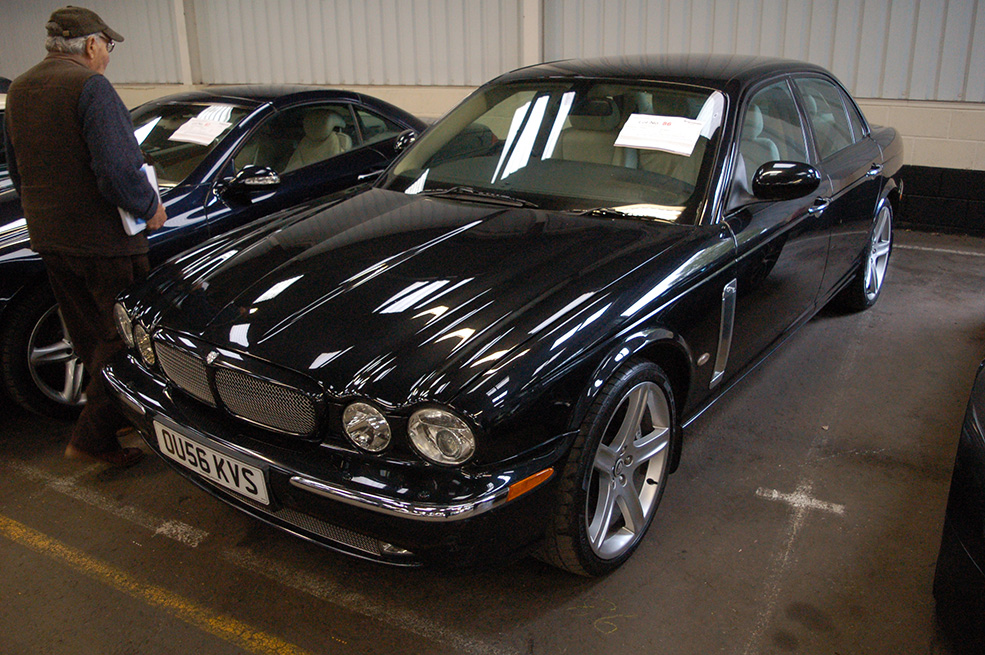 Slightly more subtle than the Super V8 but no less potent was this XJR Portfolio, the 100-off limited edition based on the Concept Eight show car from the 2004 New York show. The 2006 car showed just 77,000 miles and sold for £13,000.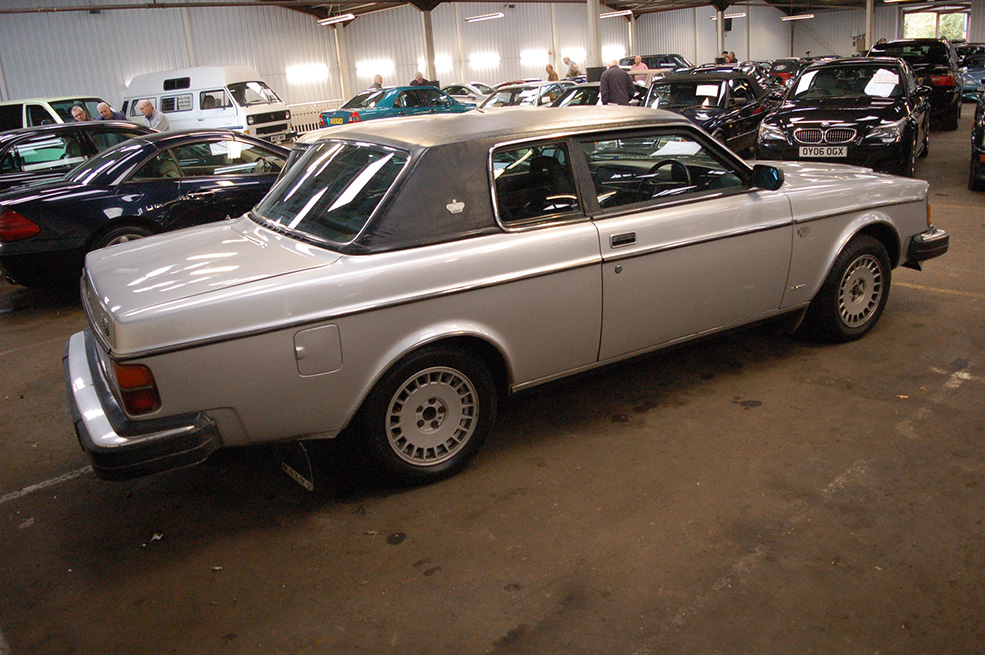 When Swedish and Italian design collide, it's not surprising if the result is slightly off the wall and there's no better illustration of this than the glorious Volvo 262C coupe. Styled by Bertone, the oddly poportioned V6-powered two-door is glorious for its sheer eccentricity and the 104,000-miler was knocked down for a hefty £8800.
The unusual bonnet fixings and slightly modified grille hint at the installation of a 3-litre V6 engine from a 406 into this Peugeot 205 CTi. The 200 bhp missile was knocked down at £3400.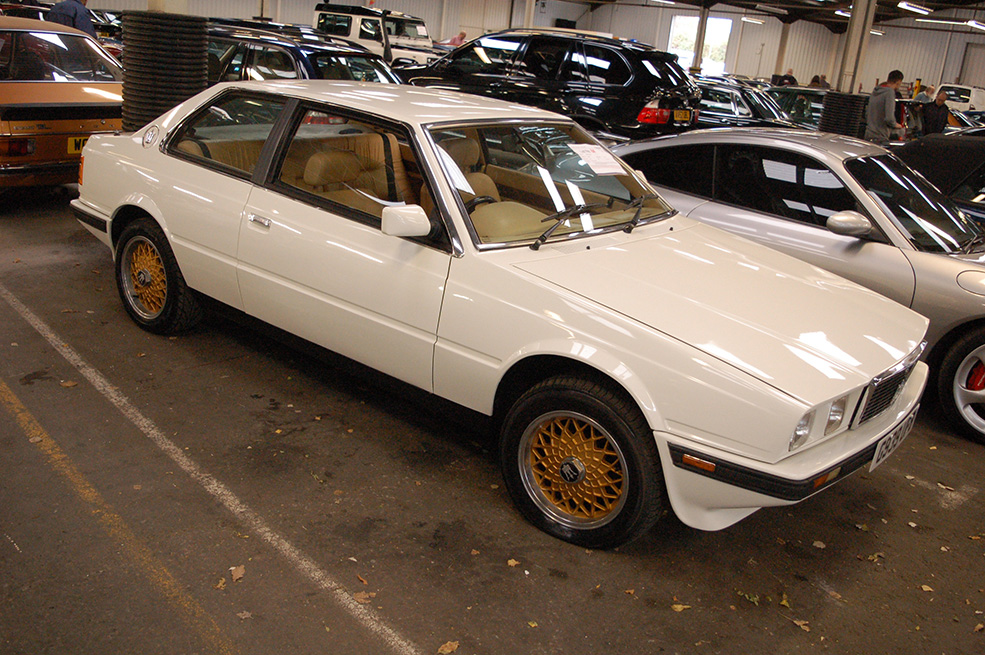 Just £3900 could have sent you home with this 1989 Maserati BiTurbo, gold wheels and all.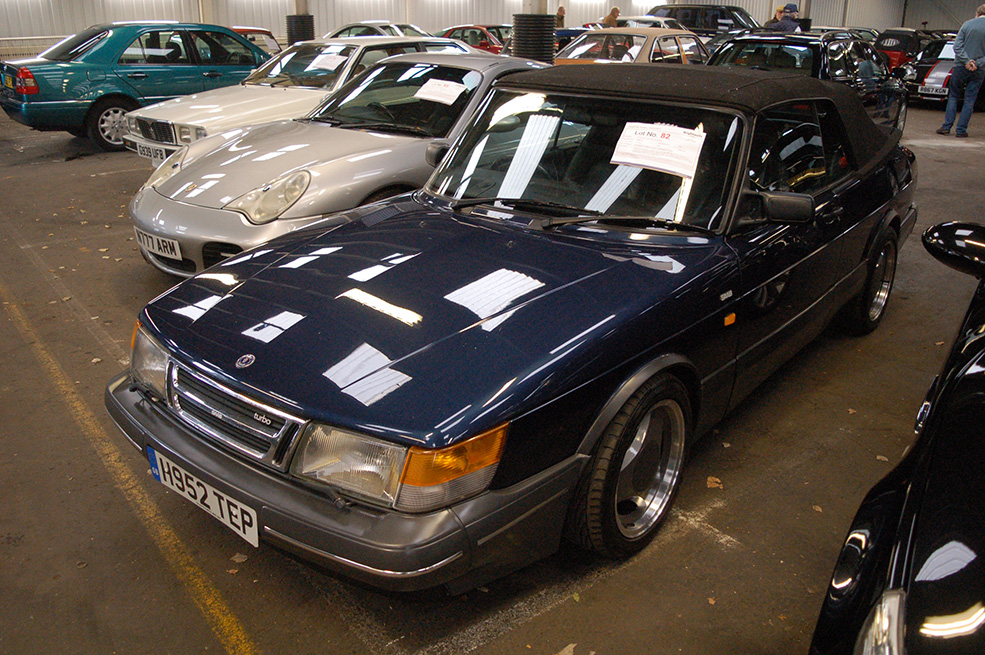 Saab 900 convertible had been treated to extensive upgrades from respected tuner Abbott Racing but unusually, came with the automatic box.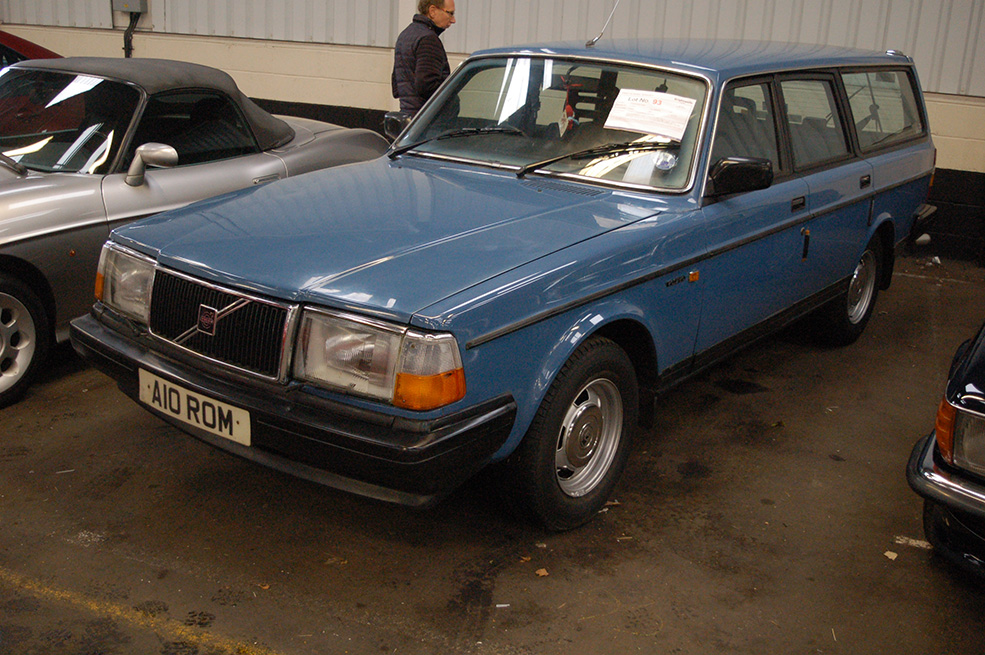 Superbly original 62,000-mile Volvo 240DL estate was original right down to the four-speed box, blue seats and manual choke.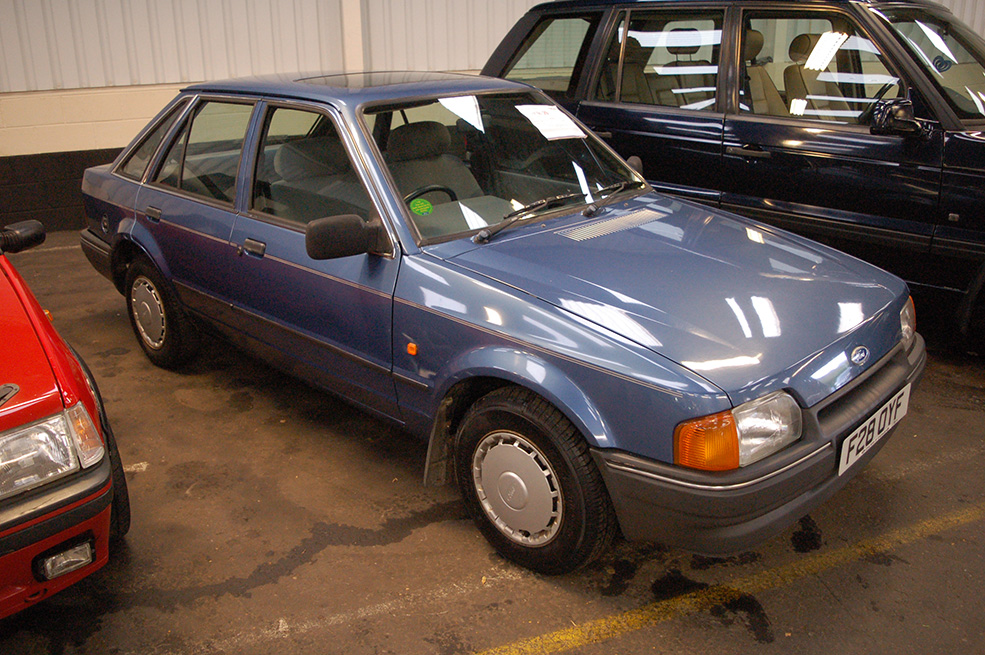 Just £1400 would have secured this 45,000-mile Mk4 Escort complete with its original radio-cassette.