With an impressive 213 lots, the latest Brightwells sale was a lengthy affair but the catalogue included something for everyone, whatever their taste in old cars. Fords were well represented, with no less than four Capris, plus a Cortina estate and a tremendous Mk2 Granada 2.8 estate. A surprisingly original Sierra Azura was yours for just £1300, while the Sierra Sapphire Cosworth may have remained unsold but a highlight of the short-lived Ford Racing brand in the shape of the Ford Racing Puma looked like a sound future investment for £8800.
Elsewhere, Land Rovers are always popular at Brightwells sales and this event offered no less than five Series 1 projects, plus a military-spec Wolf uprated Defender straight from the MoD and a Series 3 fire engine. Perhaps the best-represented brand was Mercedes, with a brace of SLKs going for £1155 and £1650, while a 1981 280SL of the R107 persuasion looked very affordable at £8580.
Of the Jaguars, it was a superb MkX which caught our attention at £15,950 while the Series 3 coupe looked like an affordable way into the E-Type dream at £38,500… and if that was a stretch too far, then the £2310 fetched by a 2002 XK8 showed just what great value these capable coupes still represent.
Other tempting lots included a Lancia Thema 8.32 sold for £9350, a Delta HF Integrale at £20,900 and a lovely straight-looking Peugeot 205 GTi wearing a J plate which went for £10,120… although the Portuguese-import seven-seater 505 estate at £2475 would have appealed more to some.
With such a large catalogue, we've picked just a handful of favourites here, but as ever you'll find the full listing at www.brightwells.com.
Fiat 500 was a UK-supplied original right-hand drive example from 1971. In 2008, the car was extensively restored and has been on the road since 2010. It sold for £4620.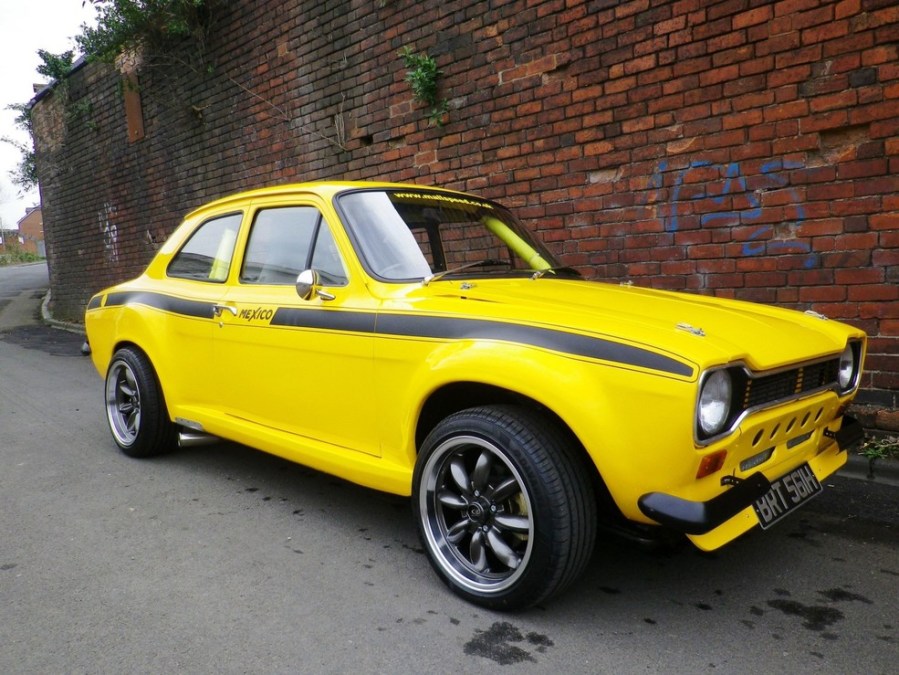 Ignore the Mexico decals… this Mk1 Escort packs a different kind of punch, courtesy of Nissan Pulsar GTi-R turbo motor and 4×4 drivetrain. A great way to upset the classic Ford purists for £10,450.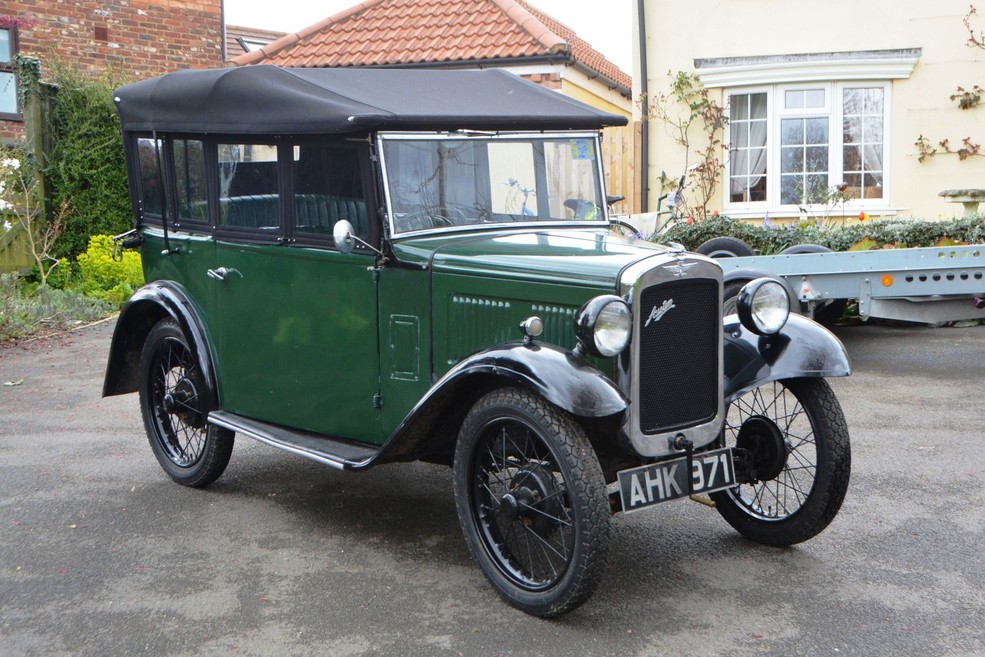 This 1933 Austin 7 featured four-seater bodywork and boasted just two owners in the last 26 years. Ready to use and with a thick file of history and bills, it sold for £10,175.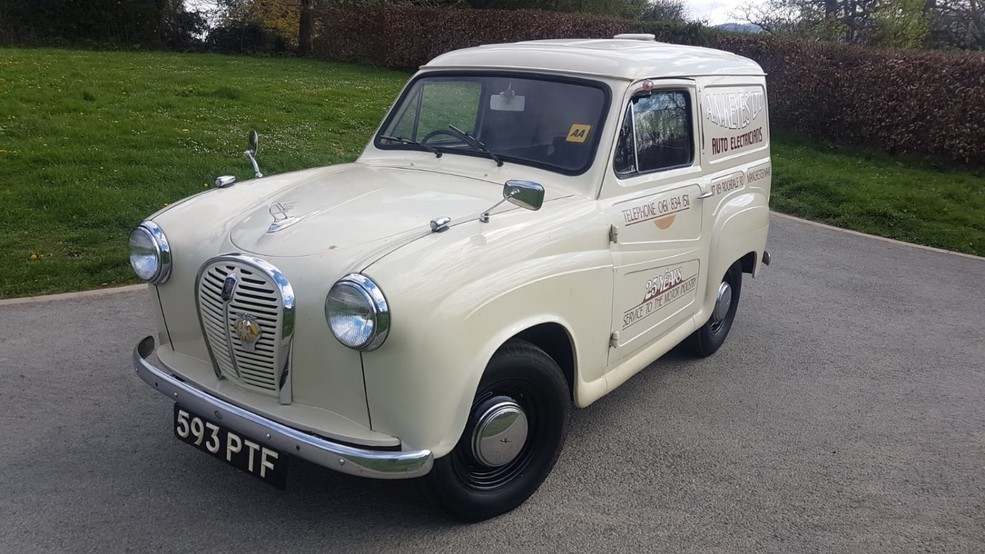 Of several A30 and A35 models in the sale, the top performer was this 1960 A35 van which showed just 10,083 miles and had apparently been in storage since the owner retired 40 years ago. Complete with signwriting and tools still in the back, it sailed away for an unsurprisingly strong £9790.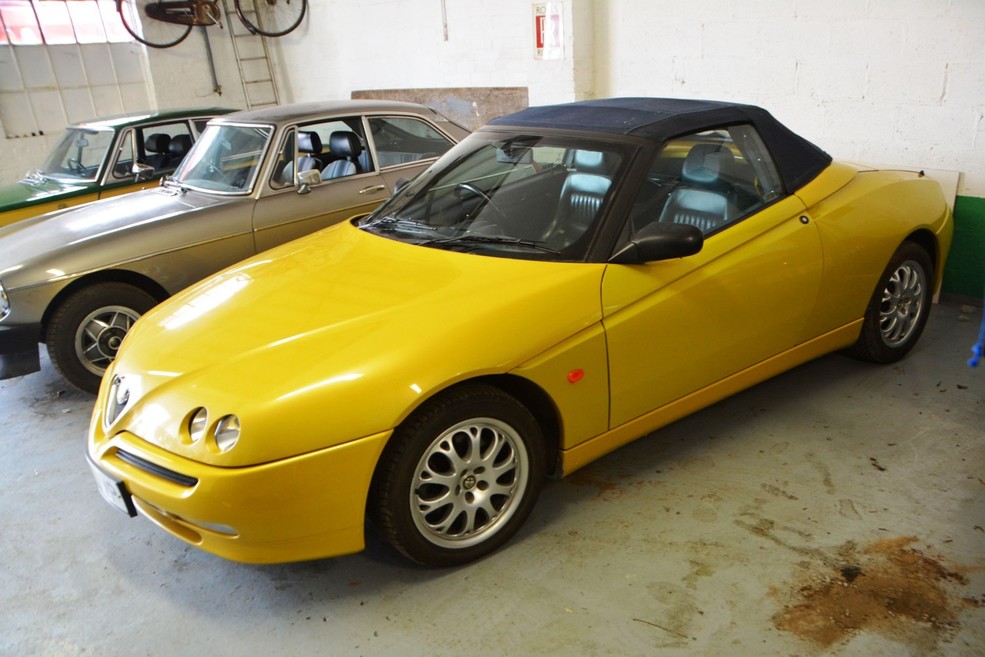 Modern classic Alfas were covered by this '916' Spider in 2-litre Twin Spark form and with just 66,000 miles. In the eye-catching and rare Giallo Ocra, it sold for £3960.
Any child of the '80s will love a Mk2 Granada estate, especially in range-topping 2.8 Ghia X specification. Showing 112,000 miles and with a solid history, the big Ford sold for £6050.
Slightly less cavernous than the Granada was this 1980 Cortina estate in 2.0 GLS form. Showing just 47,600 miles it was in real timewarp condition having been rustproofed from new and sold for £4510.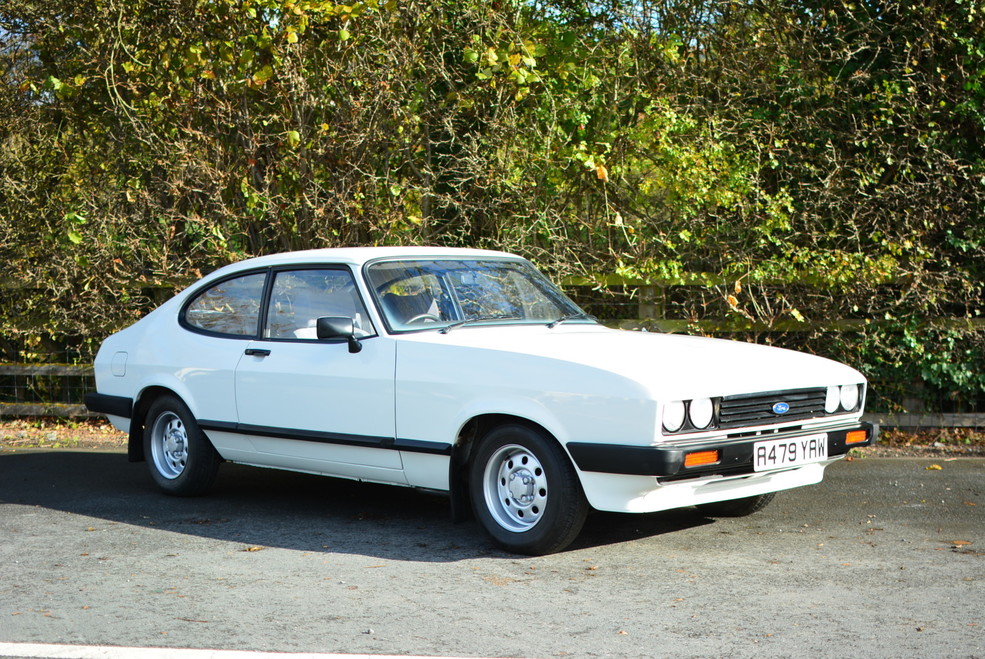 A strong result came with this 1983 Capri 1.6 which made £11,110 thanks to its low mileage of just 20,059.
The Ford Racing Puma was the car which was supposed to answer criticism of the otherwise well-regarded Puma for being too soft. Only 500 were hand-made made by Tickford and the recent trends in more modern fast Ford values suggest that this one may represent good future investment potential at £8800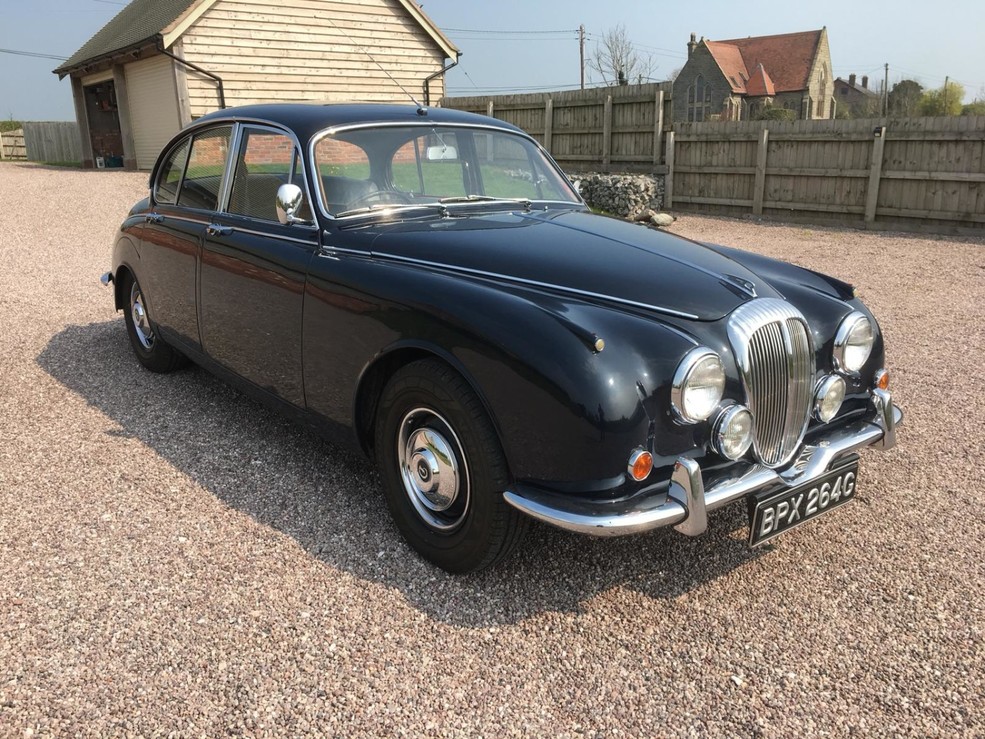 The Daimler V8 is usually considered the more affordable cousin of the overpriced Mk2 Jaguar, but this one bucked the trend by selling for a strong £18,150 courtesy of its superb condition and just 68,388 miles.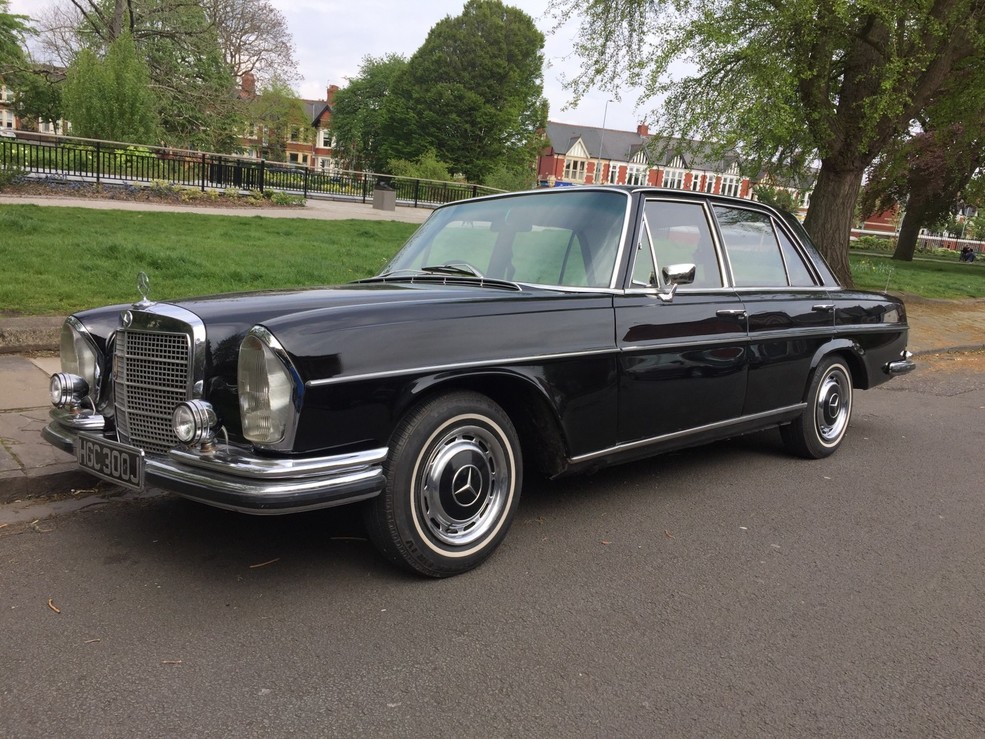 If Stuttgart is more your thing than Coventry, this 1971 Mercedes 280SE makes a fine alternative to a Jaguar XJ and looks superb in black. With the injected 2.8-litre six and four-speed automatic it offers a very modern driving experience and went for £10,450.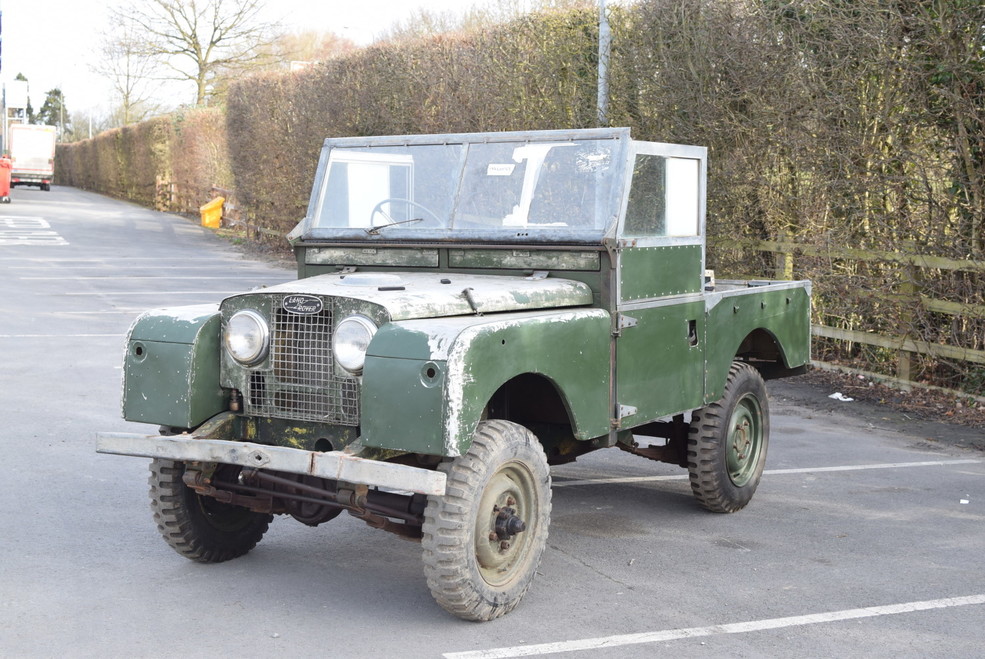 One of two straightforward Series 1 Land Rover restoration projects, this 1955 86" example sold for £1640 and was reckoned to be sound thanks to a life spent in Australia, while a similar 1951 80" project was knocked down for £1980.