BRIGHTWELLS AUCTION REVIEW, LEOMINSTER, MARCH 7TH
The fact that much of the country had ground to a halt under a heavy snowfall just a few days earlier didn't deter customers at Brightwells' first traditional classics sale of the spring. As ever, lots ranged from some exotic to basket case restoration projects with a great choice of mid-priced classics offering something for every budget.
Top money went to a quietly classy Aston Martin V8 from 1975, fresh from a £30k sorting by a marque specialist which made £55,000 and was closely followed by a lovely and said to be original Jaguar XK150. From a deceased estate, the 3.8 manual FHC was knocked down for £50,000. Elsewhere at the top end of the price range a very clean 1964 Triumph TR4 converted to right-hand drive during recent restoration made £21,000 and a Mk1 Escort two-door very nicely rebuilt in the Twin Cam style made £20,500.
Other highlights included a wonderfully original 1950 80" Land Rover selling for £16,000, the tempting prospect of a Daimler Sovereign Coupe needing recommissioning but yours for just £6900 and the best Lotus Type 83 Elite we can remember seeing.
For those classic Ford fans priced out of the Mk1 Escort, a French-imported Mk2 four-door was a more affordable prospect and was joined by a Jaguar curiosity in the shape of a cloth-trimmed left-hooker 2.9-litre XJ40, also wearing French plates but very straight.
Find a full listing of results at Brightwells and make a date for the next tradtional classics sale by the firm at its Bicester site on April 11.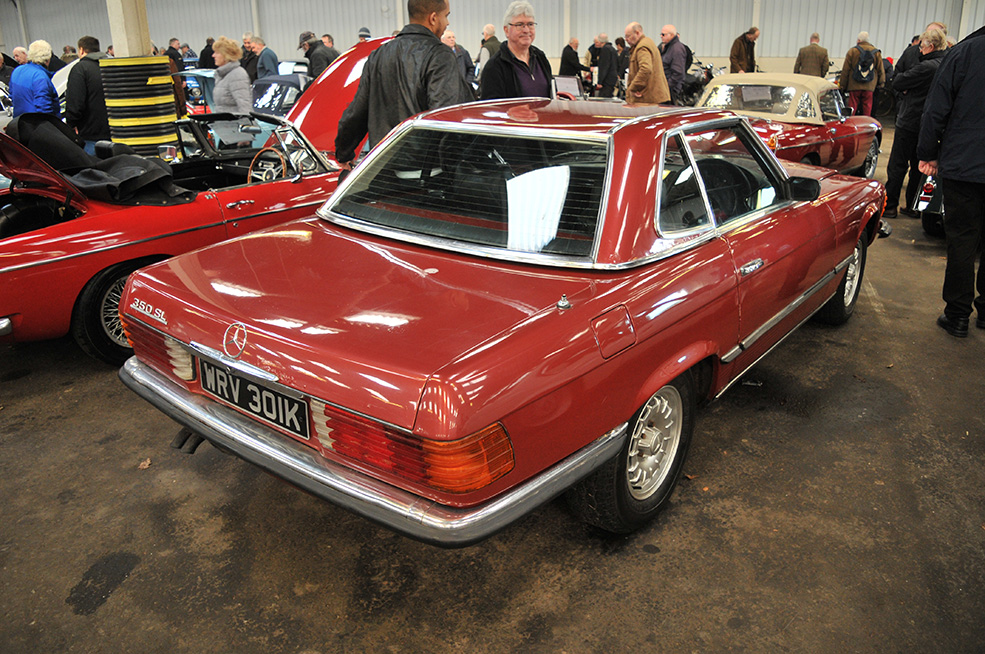 R107 Mercedes 350SL was a tempting prospect at £4200 but plenty of bubbling paint suggested this early (1972) example may be hiding a fair bit of work.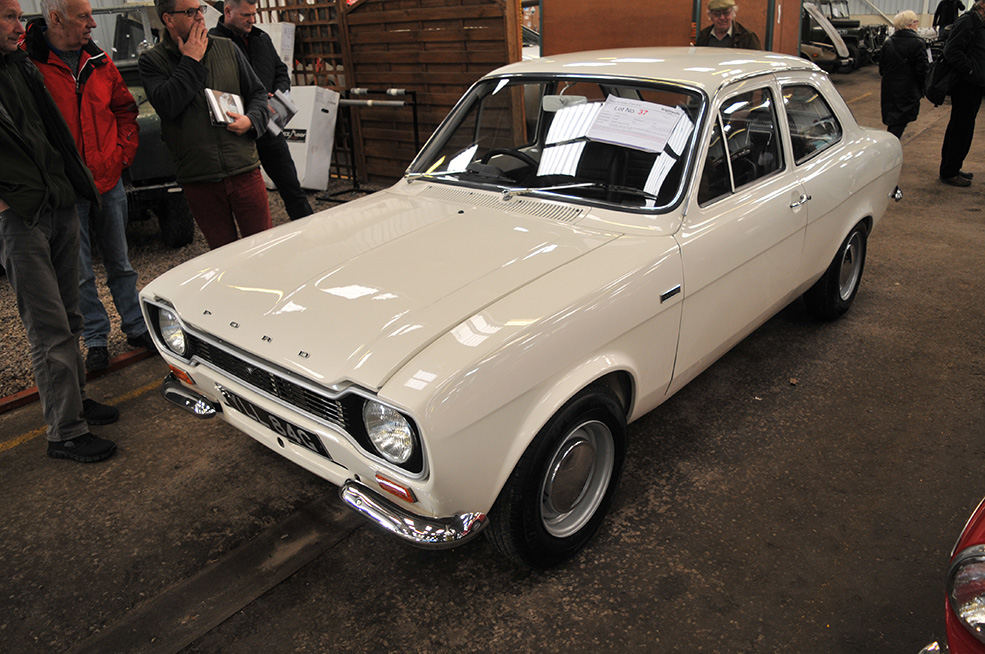 Escort was built as a replica of the Twin Cam, using a straight two-door shell with 'Type 49' strengthening added during restoration. Power came from a 2-litre Sierra 'I4' engine and the very usable result sold for £20,500.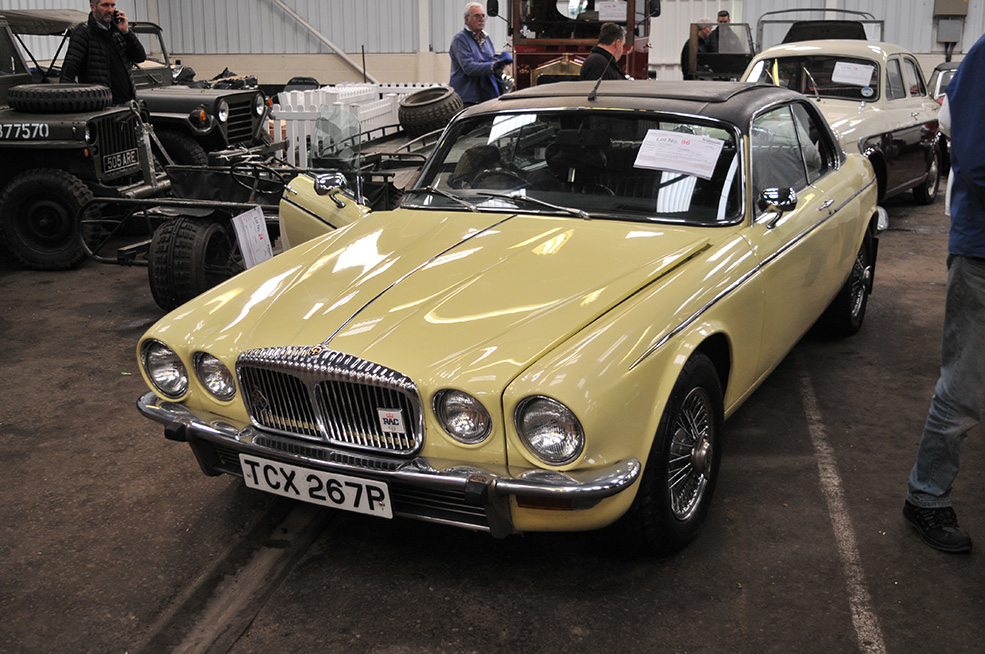 Daimler Sovereign version of the XJ Coupe was an appealing 4.2 manual and sold for £6900. It needed recommissioning after a period in storage but looked pretty sound.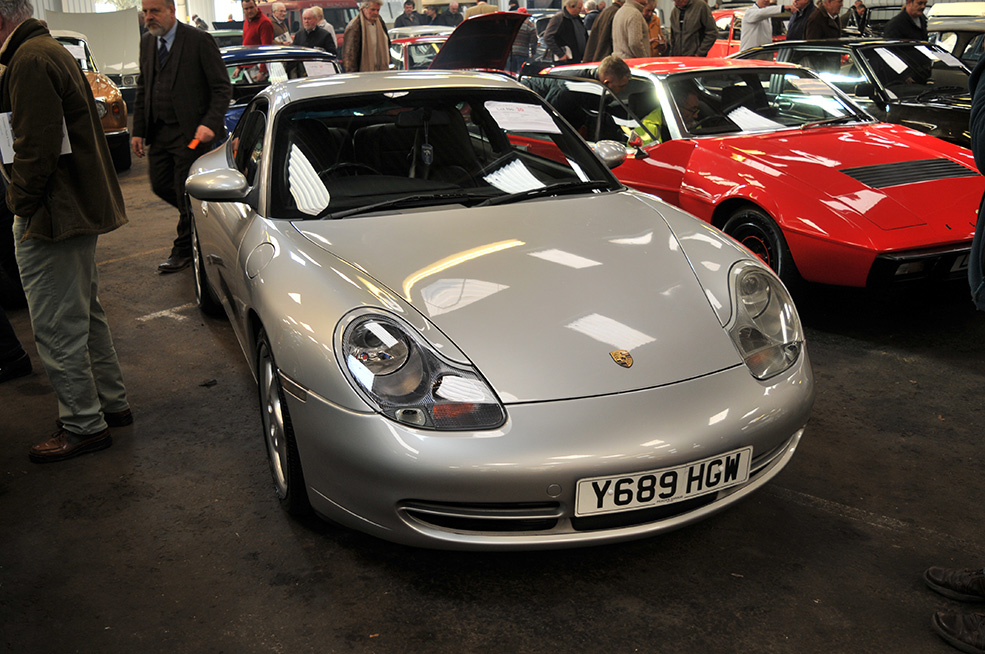 The 996-generation Porsche 911 is great value these days and this Carrera 4 was yours for £12,500.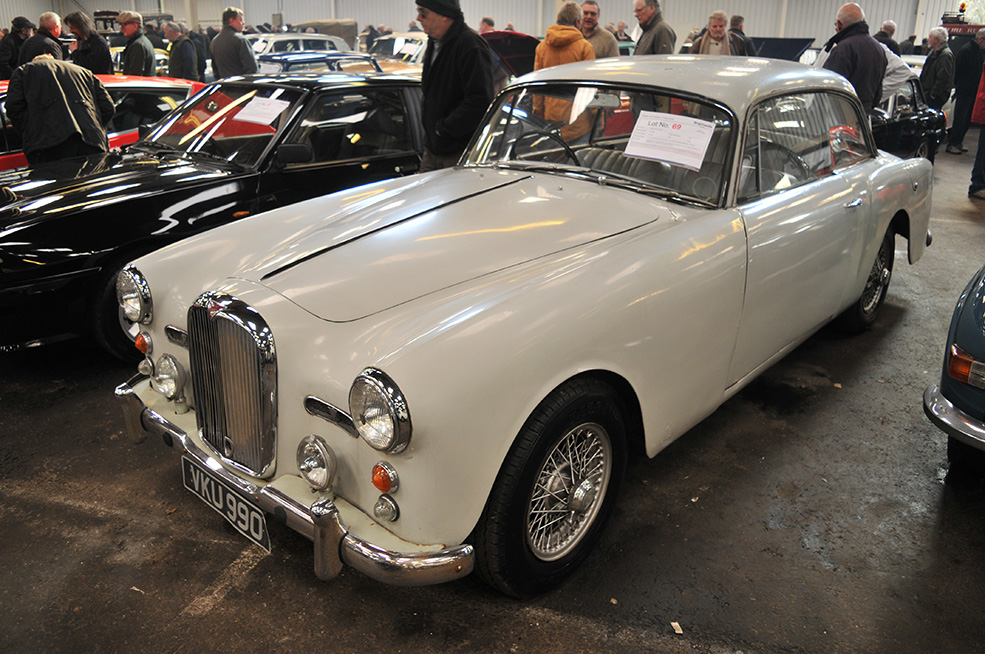 Alvis TD21 was going to need a new owner with bodywork skills but an £8800 sale price left plenty in the budget for the work.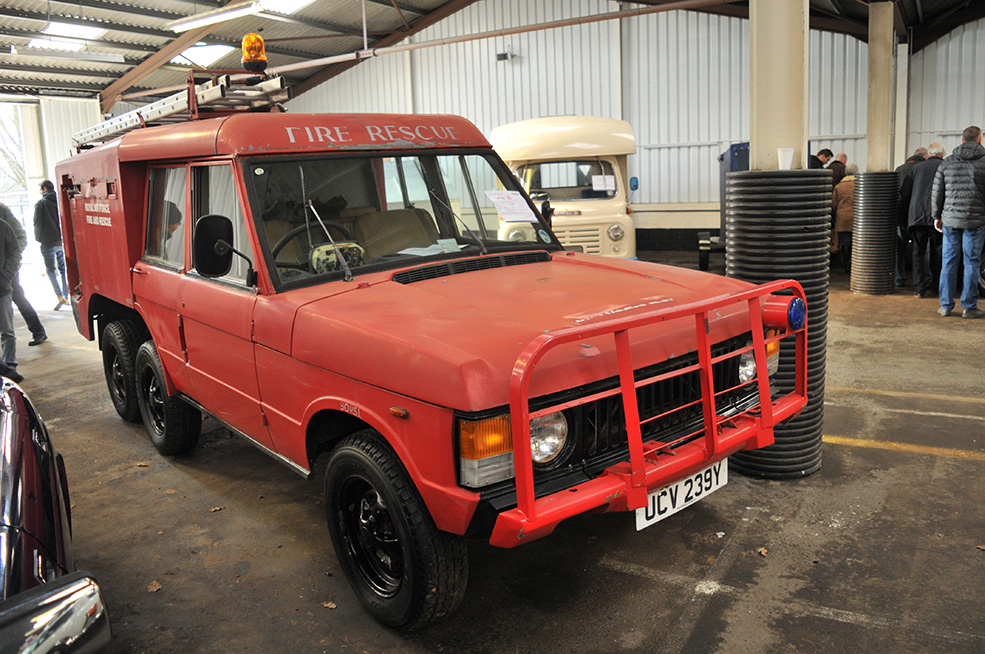 Six-wheel, six-wheel drive Range Rover fire tender was tremendous fun for £4200.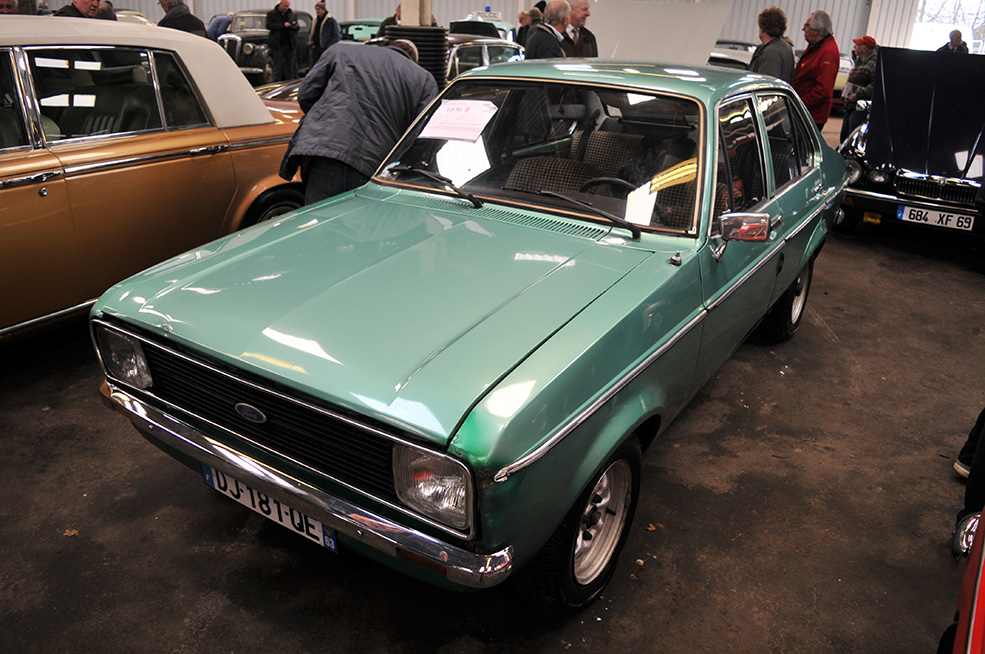 Escort 1300L was a French import showing just 35,000km and looked like an easy one to finish for £1100.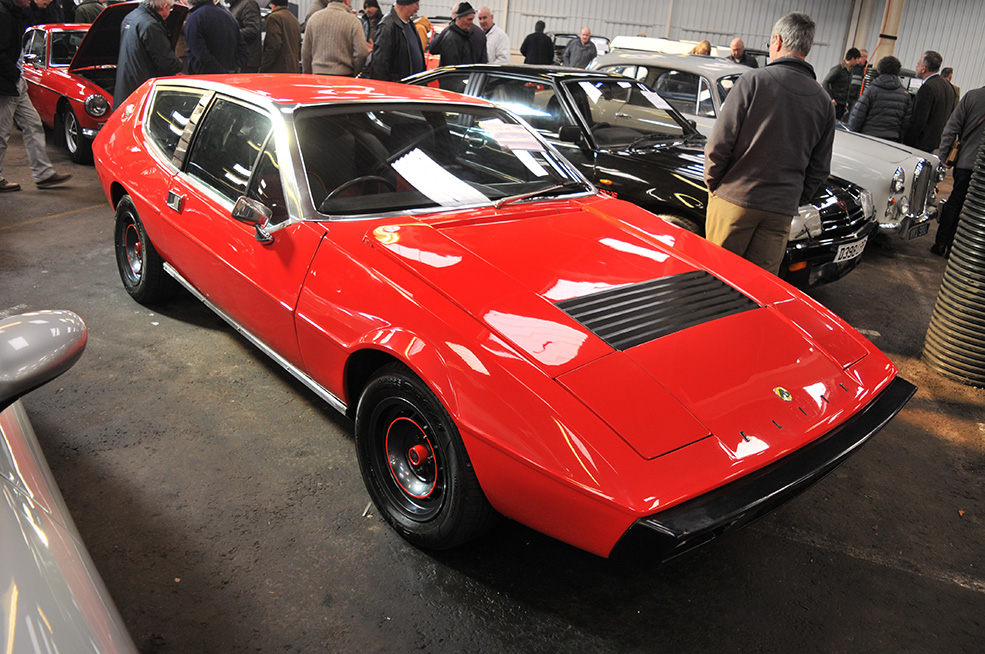 The vendor had poured his soul into this Lotus Elite and we can't remember seeing a didier example. It sold for £6000.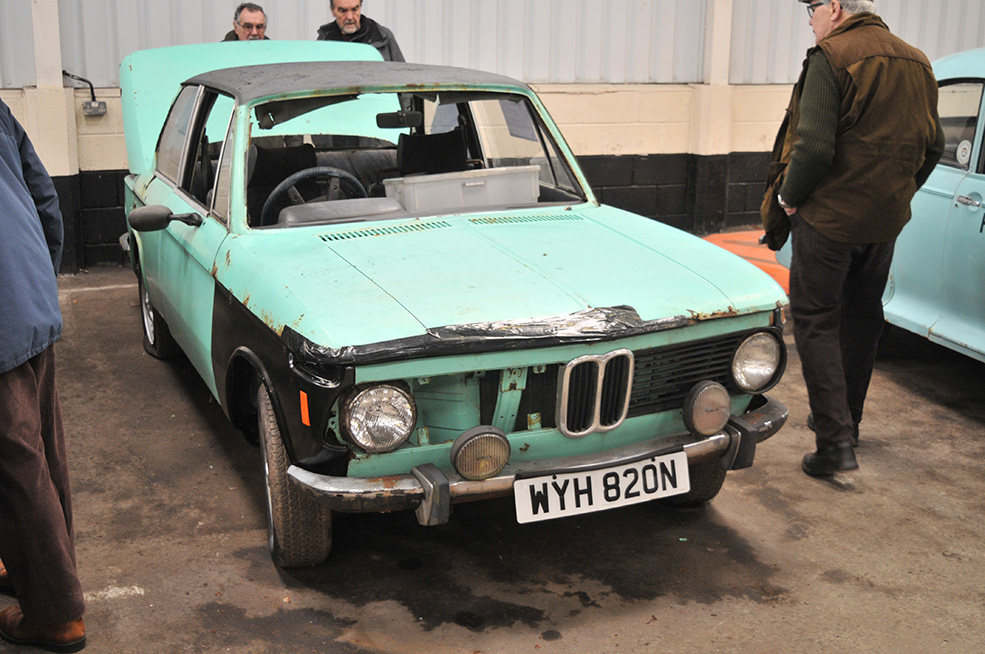 BMW's 2002Tii is a rare car these days but it was a brave soul who coughed up £2750 for this one.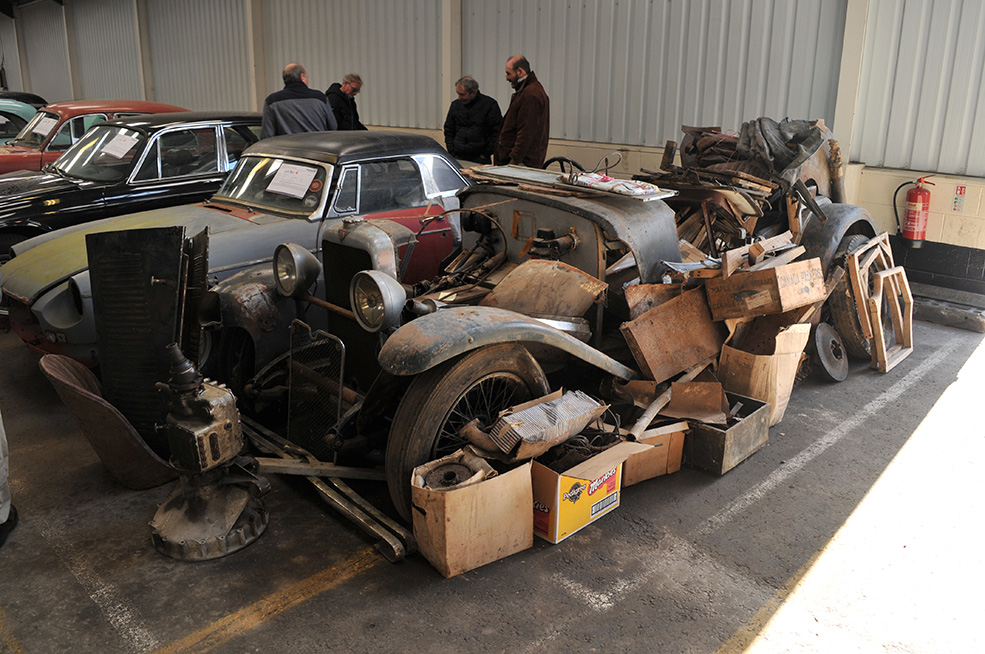 Assemble this jigsaw and you'll have a 1933 Alvis Firefly. The partially completed restoration with Alvis-rebuilt engine sold for a strong £10,000.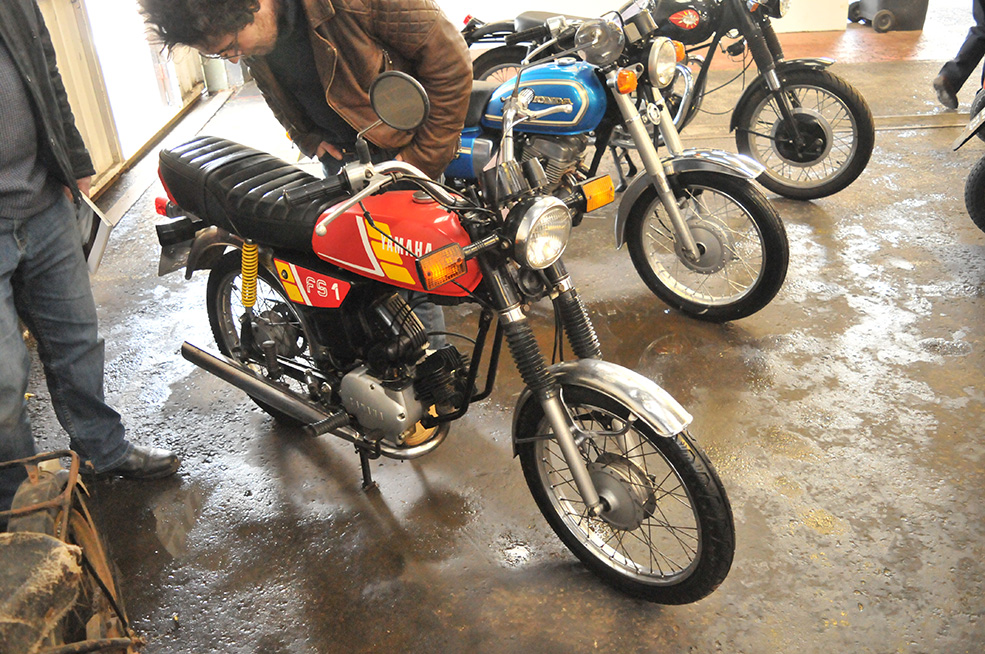 Readers of a certain age will remember the legendary Yamaha FS1 but chances are this £1000 example was rather shinier than the one you rode to college back in the day…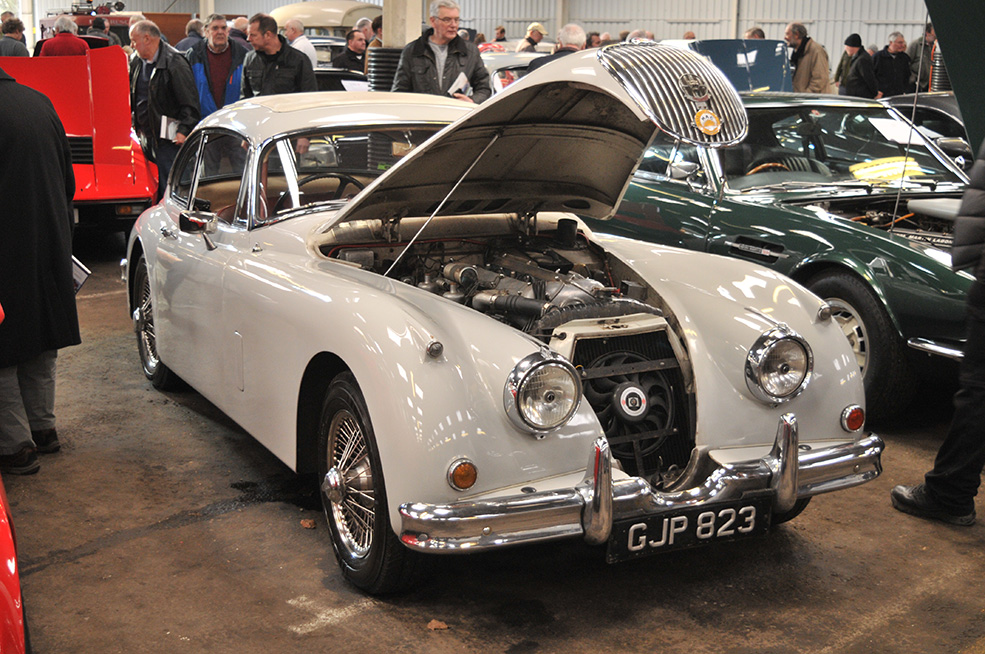 XK150 coupe was a lovely original example and sold for £50,000.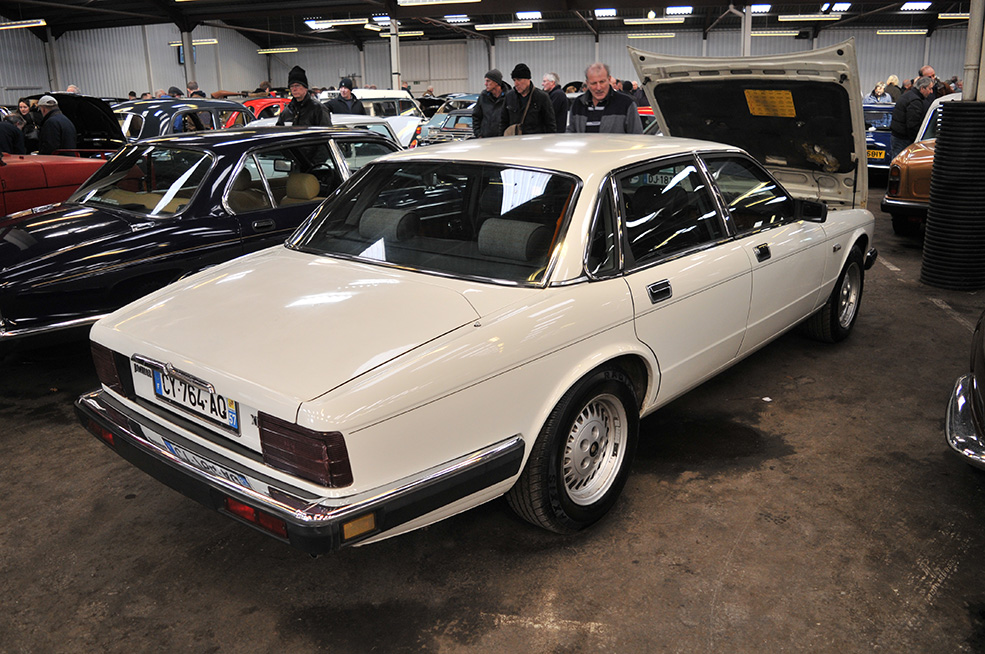 A real Jaguar curiosity was this French-plated XJ40. Despite being left-hand drive and featuring cloth trim with the 2.9 engine, the very clean example sold for £1200.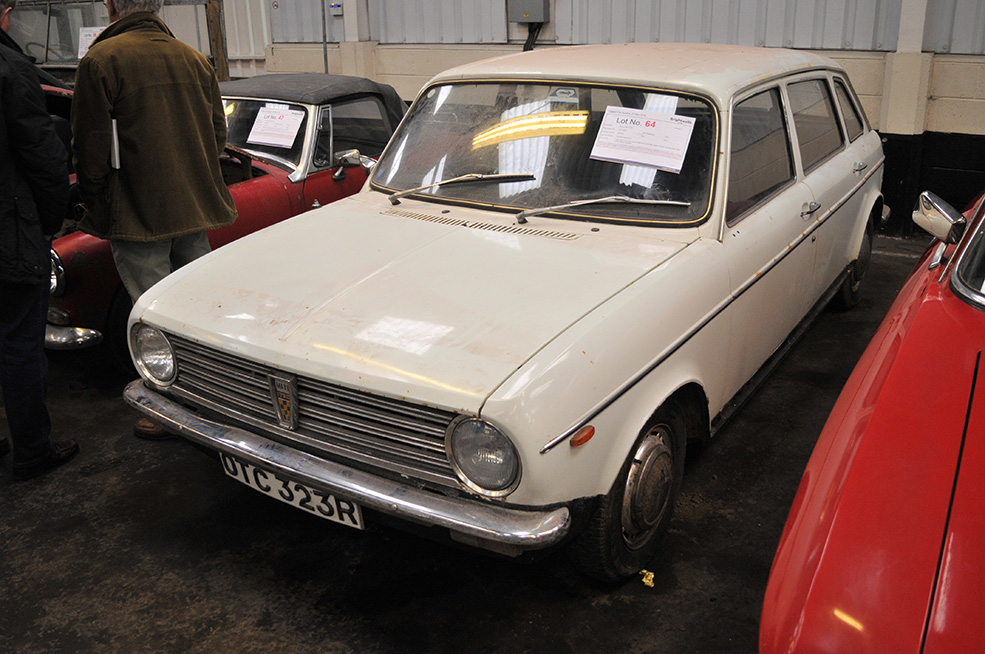 Maxi 1750 was a 1977 example sporting just 26,669 miles and at £500 was a bargain for a Maxi fancier.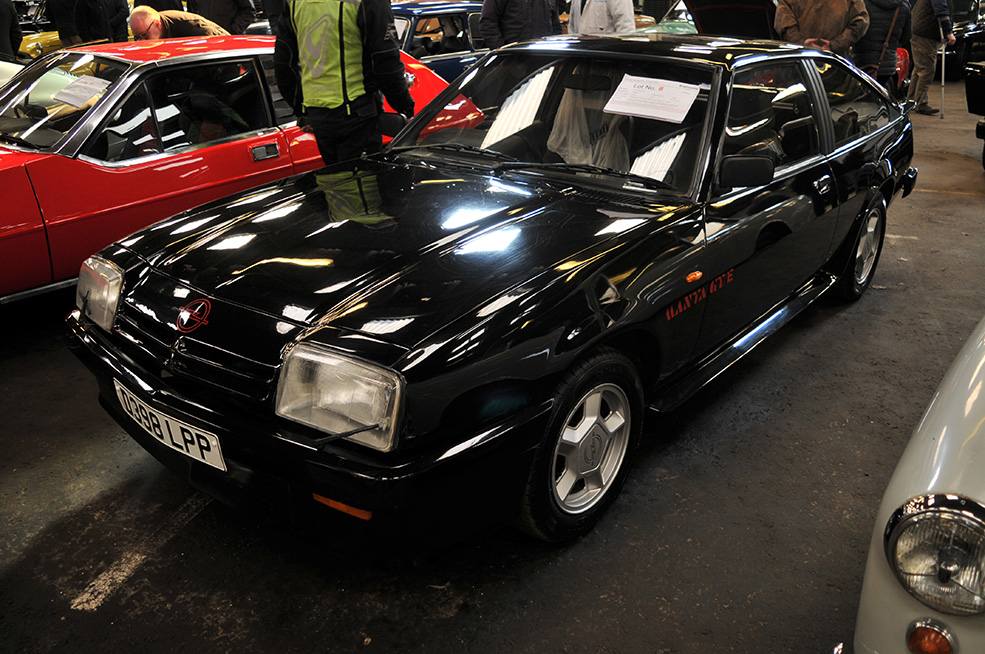 At £3700, this 1986 Manta GTE made an appealing and very much more affordable alternative to a late-model Capri.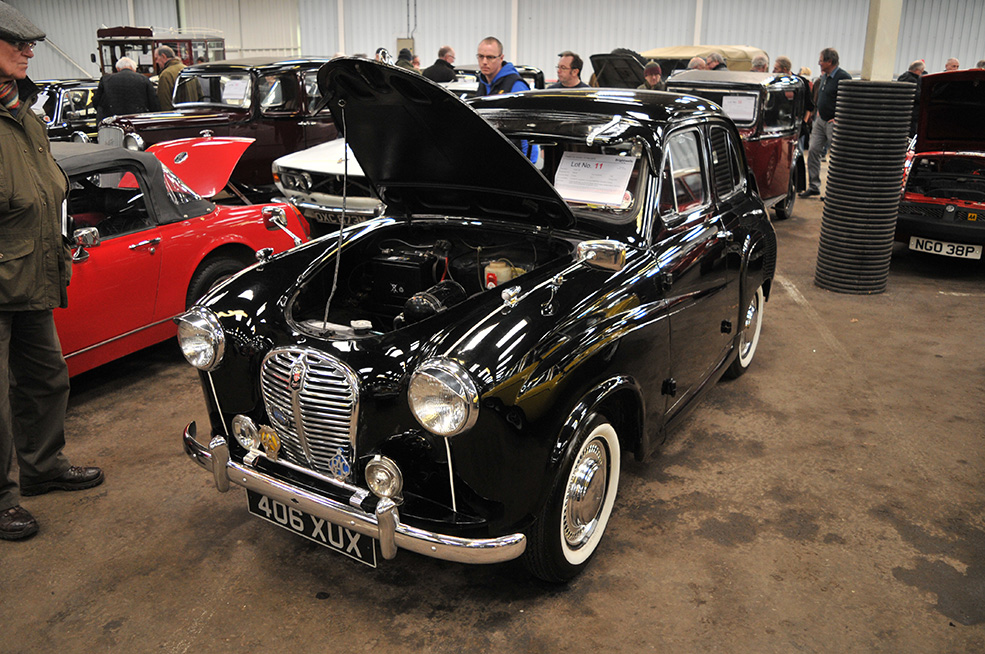 Having covered less than 65,000 miles, this nicely presented A30 with useful upgrades had spent much of its life on Guernsey and sold in Leominster for £5500.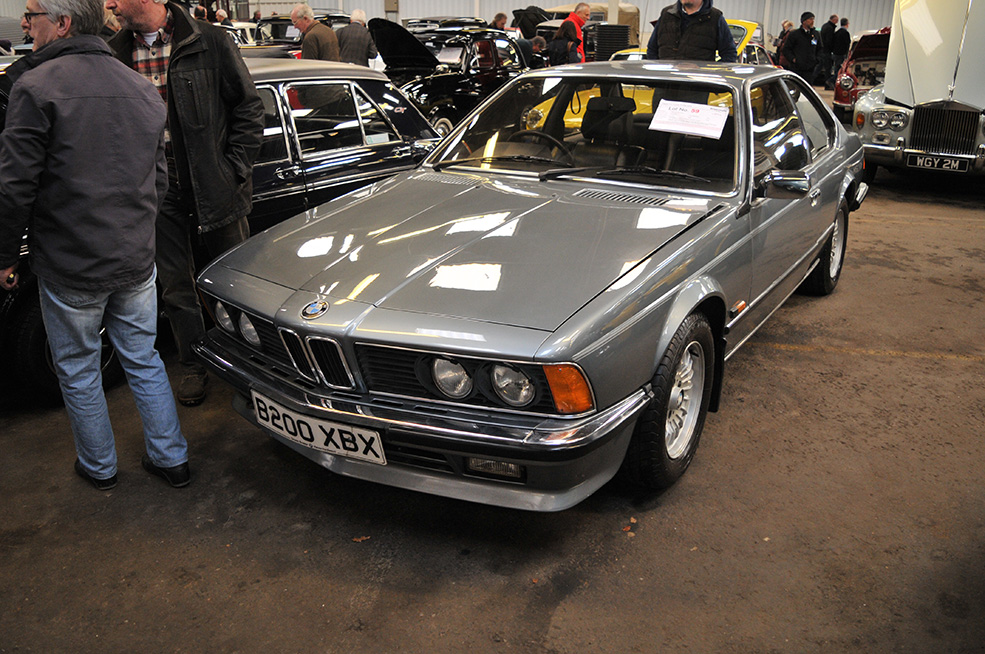 At £9000 this BMW 635CSi auto showing under 55,000 miles was a tempting entry into these appreciating cars.