Wednesday March 7th sees a welcome return to the auction circuit for Brightwells Auction with their first sale of 2018 at the usual venue of Bicester Heritage; a business campus dedicated to historic motoring, based at the UK's best-preserved WW2 RAF bomber station – the former RAF Bicester.
The classic and vintage sale will feature a vast array of classic British marques from Austins to Zodiacs. If you would like any further information on the sale or the full list of lots consigned, please visit Brightwells  call 01869 229222.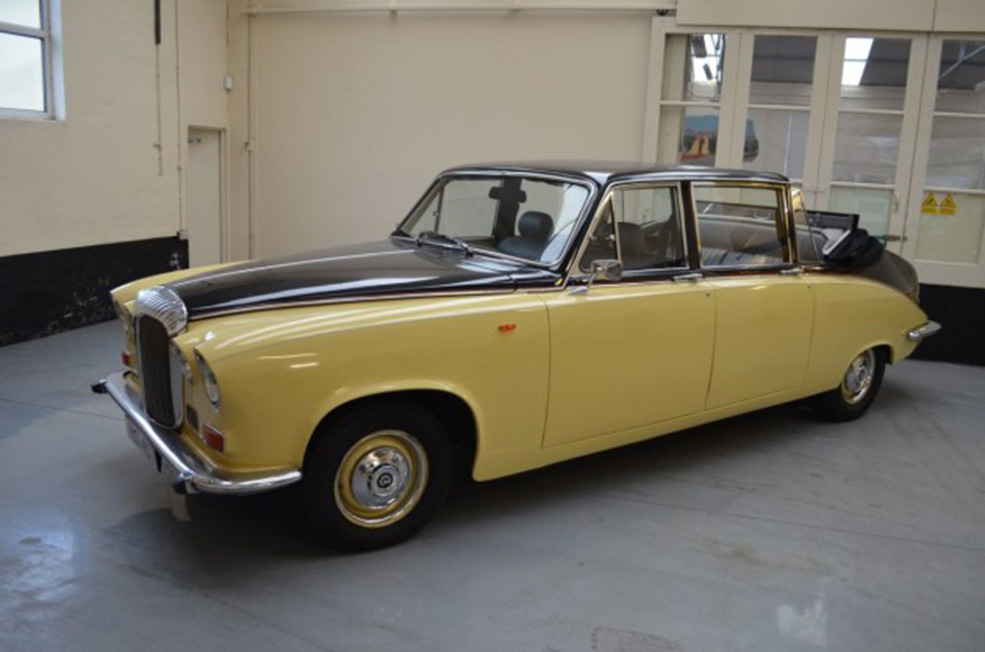 This 1985 Daimler DS 420 limousine was professionally altered at the turn of the century by Maurdon Motors. The chassis has been strengthened to retain the car's structural integrity, the hood folds neatly away, and there are proper quarter-lights at the rear to prevent the bride's coiffure from being blown about. The two tone livery is quite effective at hiding the size of the car (just under 19' long, 11'9" wheelbase) but this is a big car and weighs just over two tons. Fortunately, it has that silky smooth 4.2 litre XK engine to propel it.
Although the odometer shows more than 148,000 miles, this Daimler was fitted with a reconditioned engine back in 2002 and has had only light use since, mostly for wedding/funeral hire. It's also recently had a new battery fitted. Estimate £10,000 – £12,000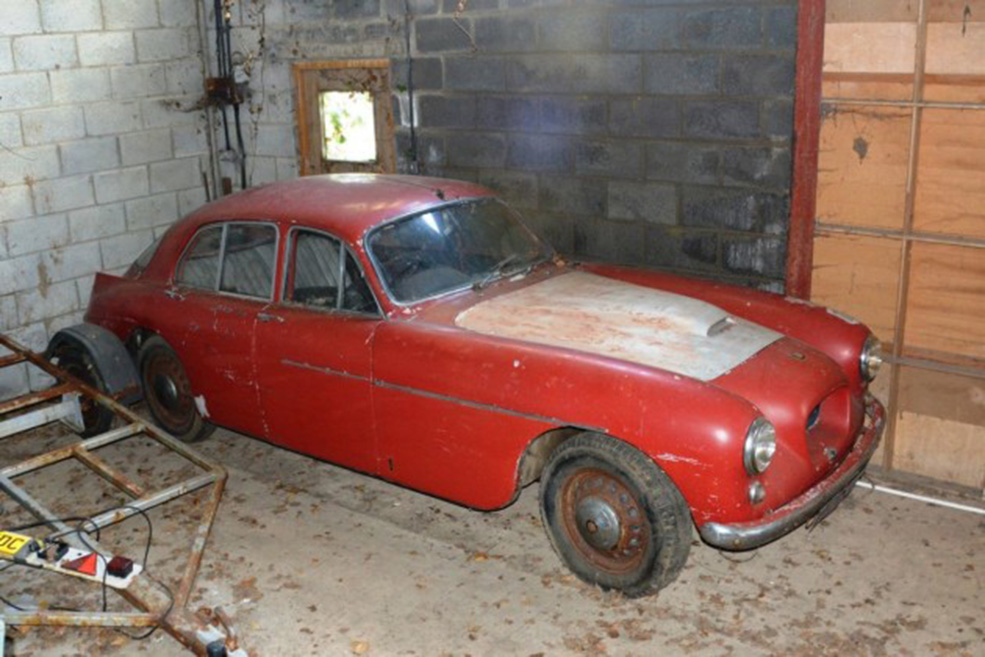 Launched in 1954, the 405 was the first Bristol not to resemble the pre-war BMW 328 and was also the first Bristol to be offered as a four-door saloon.
This particular Dragoon Red 405 Saloon was first registered in Cardiff in August 1955 and comes with two old green log books and an old style V5 documenting all the owners between 1966 and 1997 when it came into the vendor's hands. Offered here as a restoration project, it is advised that it will come complete with an engine and gearbox of the correct type although not necessarily original to the car. Estimate £20,000 – £25,000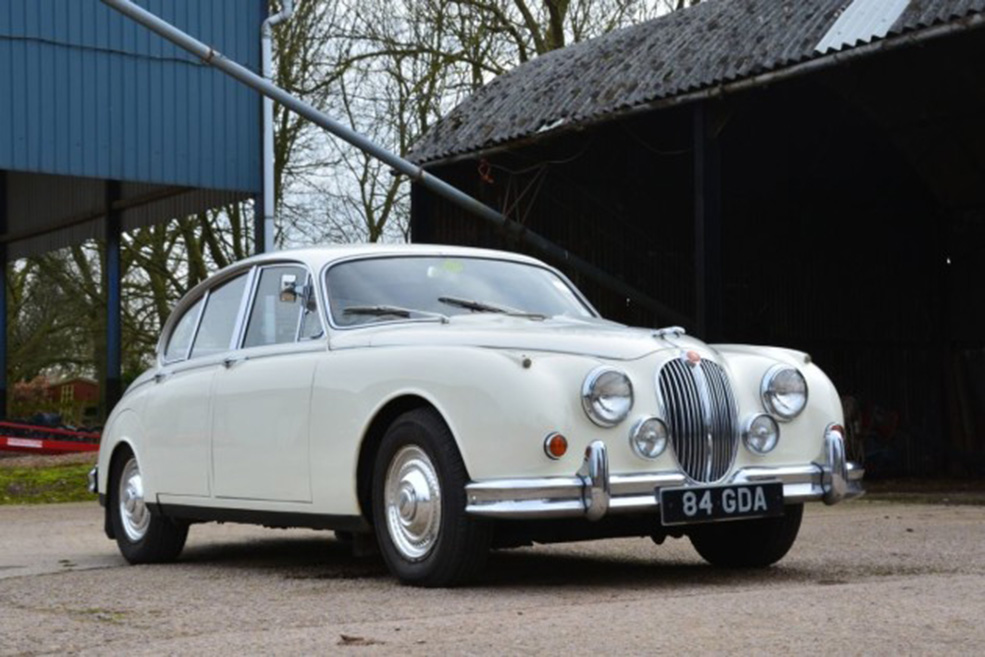 First registered in Wolverhampton in April 1964, this MkII has had just four owners from new. A document on file states that the engine was reconditioned at Jaguar's Browns Lane factory in the late 1970s where the bodywork was also tidied up and repainted plus other work to "bring it up to concours standard". It was then used sparingly, covering just 20,000 miles since 1981.
During ownership, the current vendor has looked after the car well with a large file of invoices to show regular upkeep, including a brake overhaul, new condenser and battery and the carbs were balanced. MOT until June 2018. Comes with original tool kit, handbook and transferable number plate: 84 GDA. Estimate £17,000 – £19,000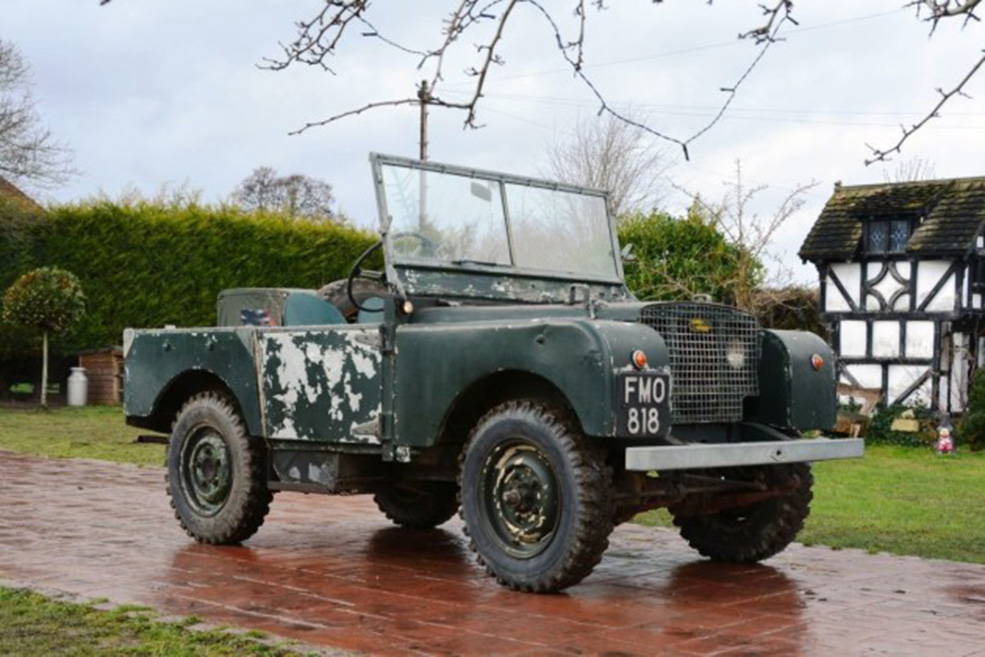 First registered in Berkshire in March 1950, this 1950 reg: FMO 818 Land Rover has had just four owners, with current ownership from 2006. In original condition throughout, it appears to have never been restored and has commendably straight and undamaged panels and looks to be as sound and original underneath as it is up top. The 1.6-litre petrol engine is also original and still runs beautifully.
There are 17 old MOTs dating back to 1992 which show that it has only covered some 16,700 miles in the last 26 years, with the odometer currently showing some 21,715 miles. It comes with a new MOT, which runs until February 2019 (although it is, of course, exempt from this test). Estimate £18,000 – £22,000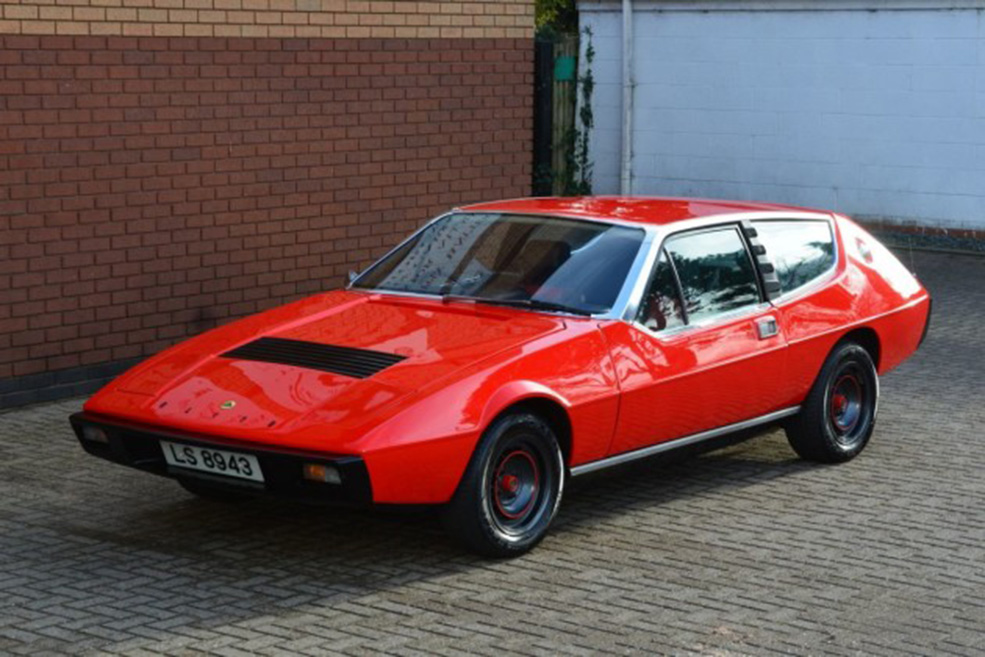 First registered in August 1974, this prime example was purchased by the current keeper five years ago in a rather scruffy state and treated to a full body-off restoration. Once stripped, the chassis was professionally repaired and resprayed by local specialist, George & Reeves of Bridgend. They also stripped and repaired the bodywork, repainting it in Lotus red, with bills on file for almost £9,000 for these two jobs alone.
The Lotus was also sent to 'A Touch of Class' to be retrimmed in an attractive black and red colour scheme. This included all of the upholstery and carpets as shown by the accompanying bill for £2,000. The end results speak for themselves, this Elite 501 being perhaps one of the best ones remaining. Barely used since completion, offered with an MOT until May 2018 with no advisories, along with transferable number plate, LS 8943. No Reserve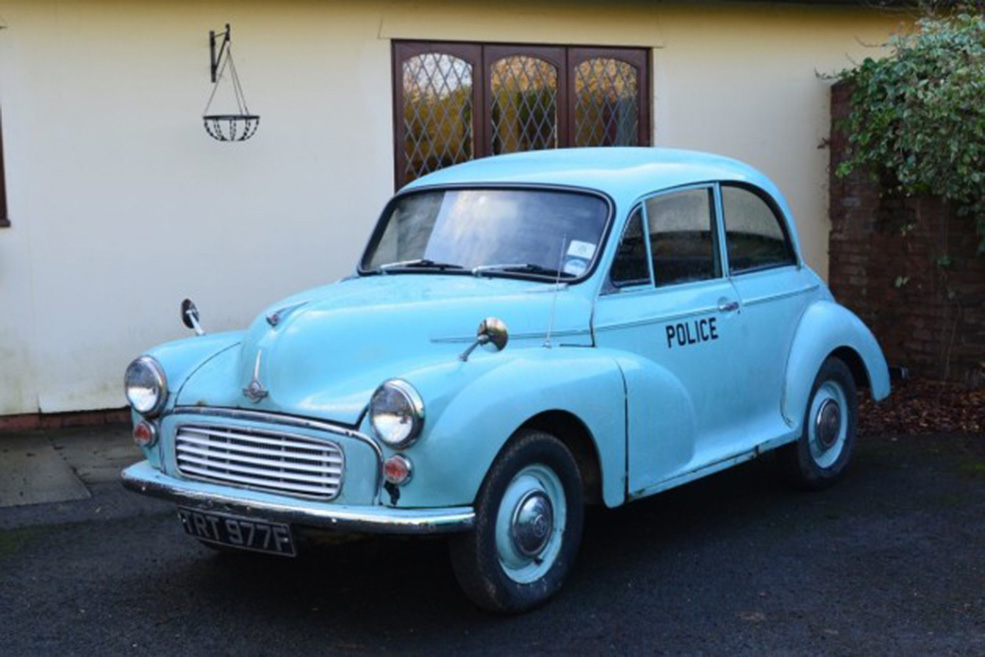 First registered in East Suffolk in June 1968, this Panda car has spent the last dozen years on display in the Pembrokeshire Motor Museum. Dimples on the roof show where the lights were once fixed and it still retains the zipped headlining and two additional gauges on the driver's side glovebox where the radio would once have been. It starts promptly and runs well and is being offered here as a straightforward restoration project. With no reserve, it is hoped that it will have been reunited with a set of roof-top blue lights in time for the sale. Last MoT in 2005. No Reserve