REVIEW: BRIGHTWELLS CLASSIC CAR SALE, LEOMINSTER, SEPTEMBER 26
Brightwells' latest classic car sale took place at its Leominster base on September 26, with a wide variety of cars passing under the hammer on what turned out to be a gloriously sunny day. A healthy 159 of the 216 lots on offer successfully change hands to give a sale rate of 74 per cent and a total of almost £1.2million, with bidders from as far afield as Australia and America.
The top three spots were all taken by Jaguars, with a right-hand-drive E-Type Series 3 V12 Coupe Automatic leading the way at £44,000, while an equally nice left-hand-drive reached £34,100 – a demonstration of the premium that RHD models command. Between the two at £34,500 was a lovely 1955 XK140 SE Coupe, also in left-hand-drive, which looked to be excellent value.
As well as prestige brands, the sale included many British favourites, with an abundance of Minis, Morris Minors, various hot Fords, an impressive 15 Triumphs and a whopping 16 MGs. Pre-war cars were popular too, and of the 21 on offer, all but three were sold. The top price went to a 1936 Triumph Vitesse 14/60 Saloon, one of only around 20 survivors, which made £25,300.
Elsewhere, a complete collection of cars from the eccentric Andrew Bremner was included, following his passing earlier this year. The assortment of 40 motorcycles and 16 cars included machinery from the likes of Spain, Russia, New Zealand and predominately Italy. And thanks to further entries from Hertfordshire-based specialist McGrath Italian, Fiats and Alfas were unusually well represented.
We've selected some of our auction highlights below, but for a full catalogue, visit Brightwells or call 01568 611325.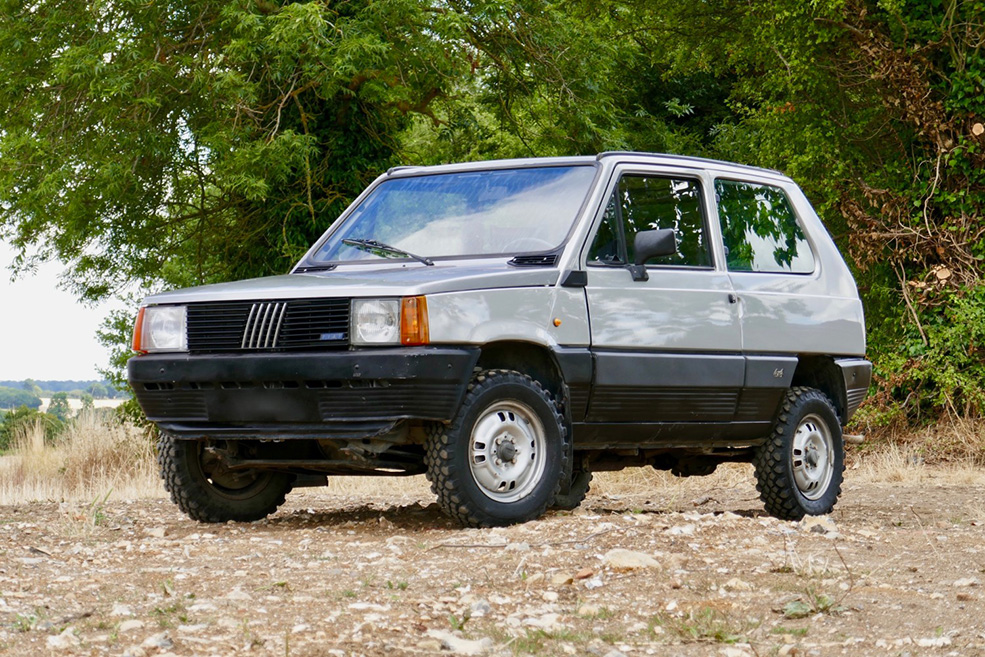 A recent import from its native Italy, this series one Fiat Panda 4×4 is one of the few survivors. Blessed with the Steyr four-wheel drive system and a 48bhp 956cc motor, it was described as basically sound, if a little used. It was not yet UK-registered, but it did come with Italian paperwork and a NOVA reference, so that should be a straightforward process. Sold with no reserve, it reached a mere £1870.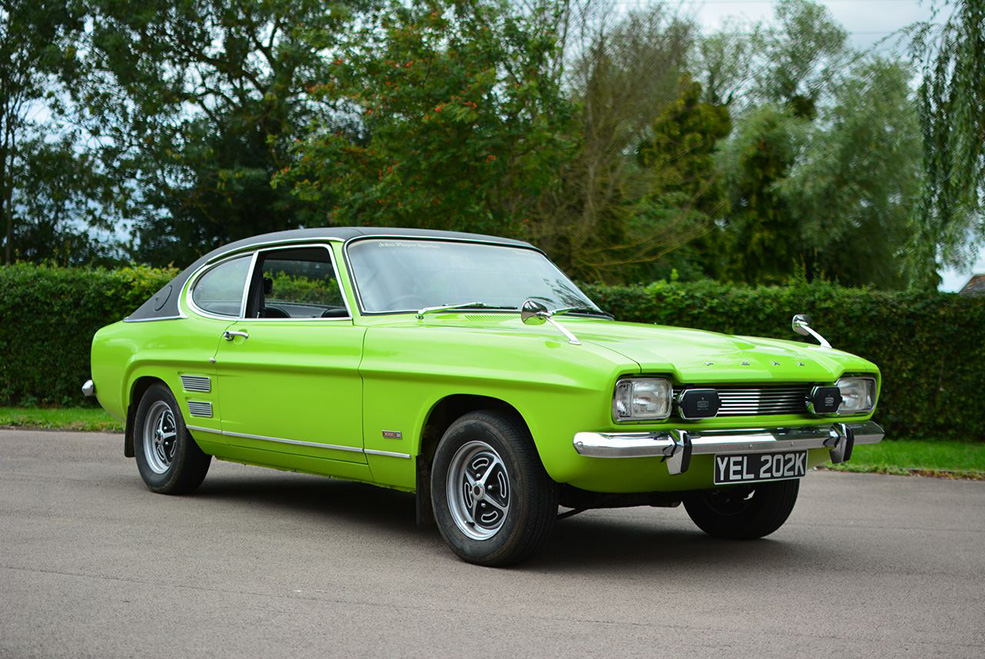 This Le Mans Green 1971 Ford Capri MkI 3000E stood out not just for its vivid paintwork but also for its spectacularly original condition. Wearing its 65,000 miles very lightly, it romped past its pre-sale estimated to the tune of £10k, finishing up on £29,920. That's a new house record for this increasingly sought-after fast Ford.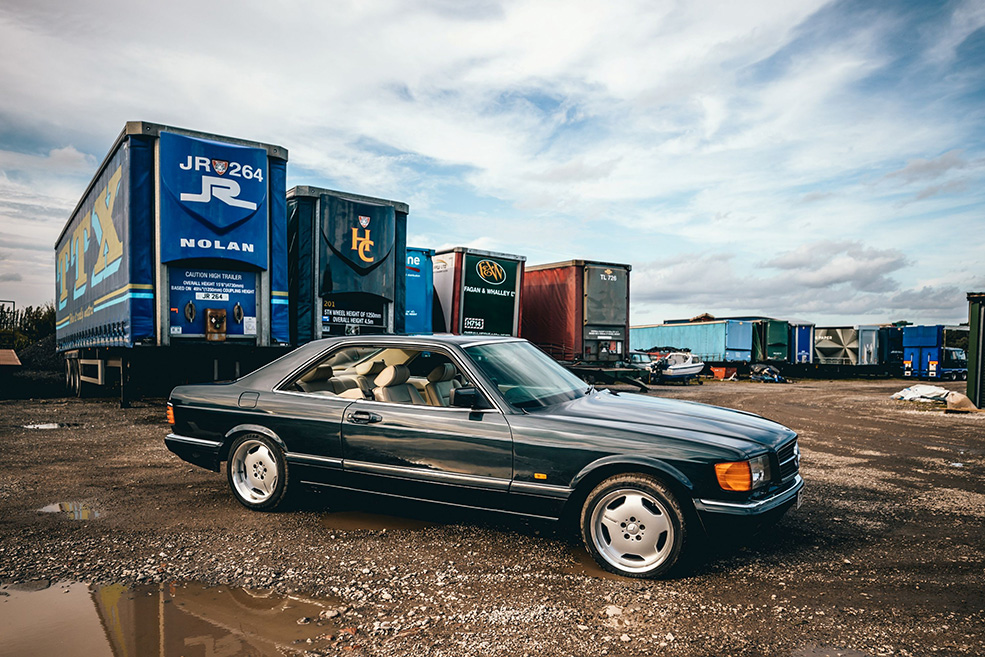 It may have appeared unremarkable, but this 1988 Mercedes 560SEC Coupe which had the distinction of being first owned by Formula One legend James Hunt. Attracting a good deal of pre-sale interest, this piece of British motoring history was eventually sold to a German bidder for £15,400.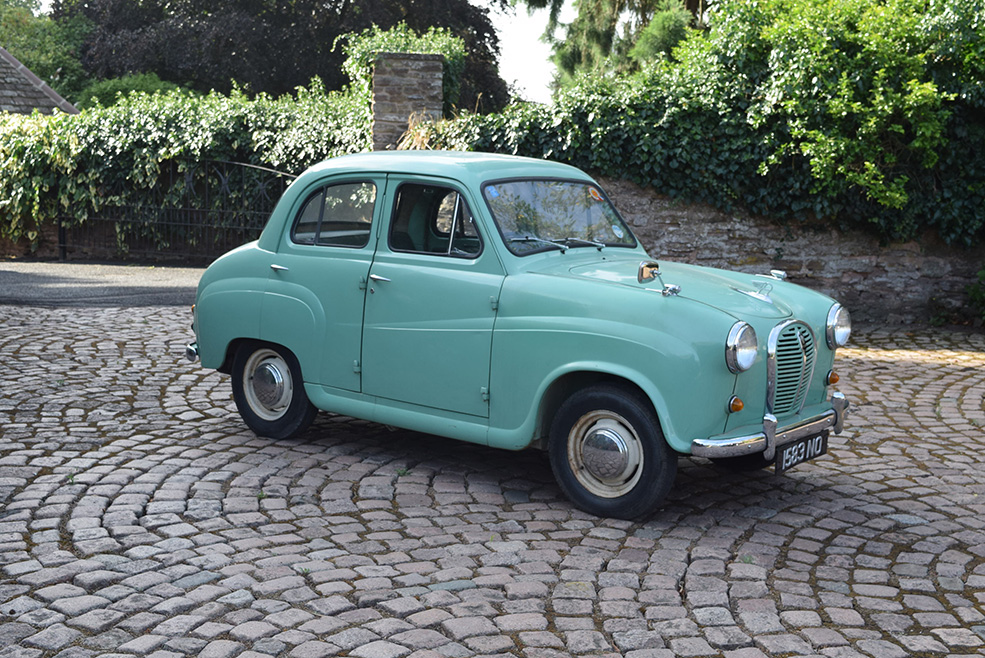 With a full history to back up its tiny mileage of just 7854, this 1958 four-door A35 saloon has only had three owners, with the vendor acquiring it in 1984. It just surpassed its £6000-£8000 estimate to reach £8250,with proceeds from the sale being used to support the owner's personal charity, which supports education, healthcare, heritage and arts within an 80-mile radius of his Herefordshire home.
One of several Citroëns in the sale, this left-hand-drive 1962 2CV has been fully rebuilt by specialist Sparrow Automotive, with a new chassis, floors, bulkhead , replacement suicide doors and a full paintjob in Rose Grey. Ready to use, this beautiful example soared way beyond its £6000-£8000 estimate to finish on £11,000.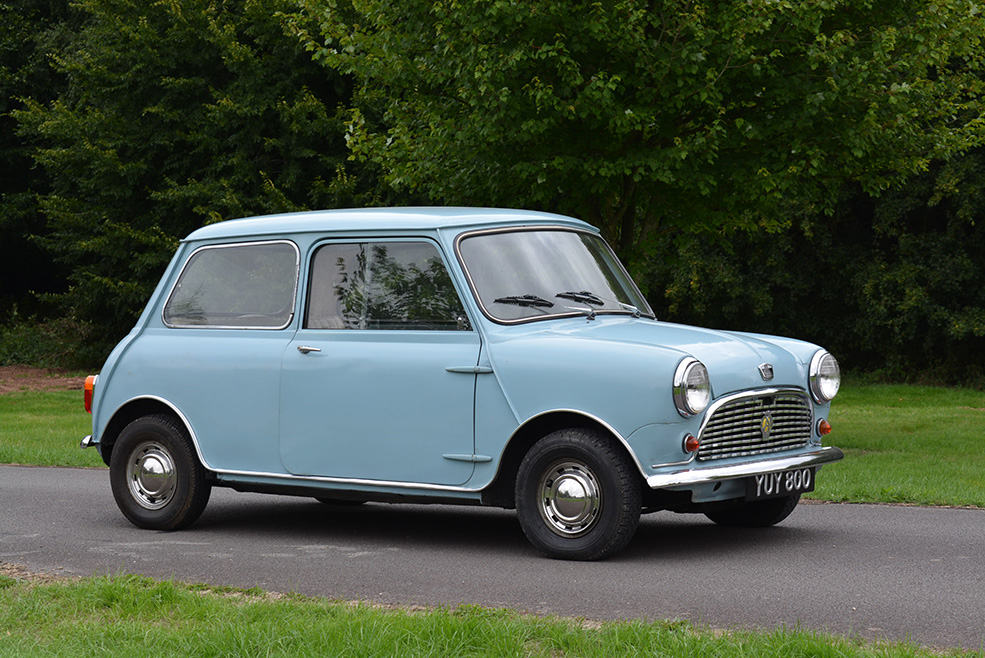 This unrestored 1959 Austin Seven is a rare example of a Mini built in the first six months of production. Despite a few amateur repairs, it appeared to be in sound and largely original condition, and still retains its original Worcestershire-issued registration number. It sold for £13,750, which is very good value for such an early car.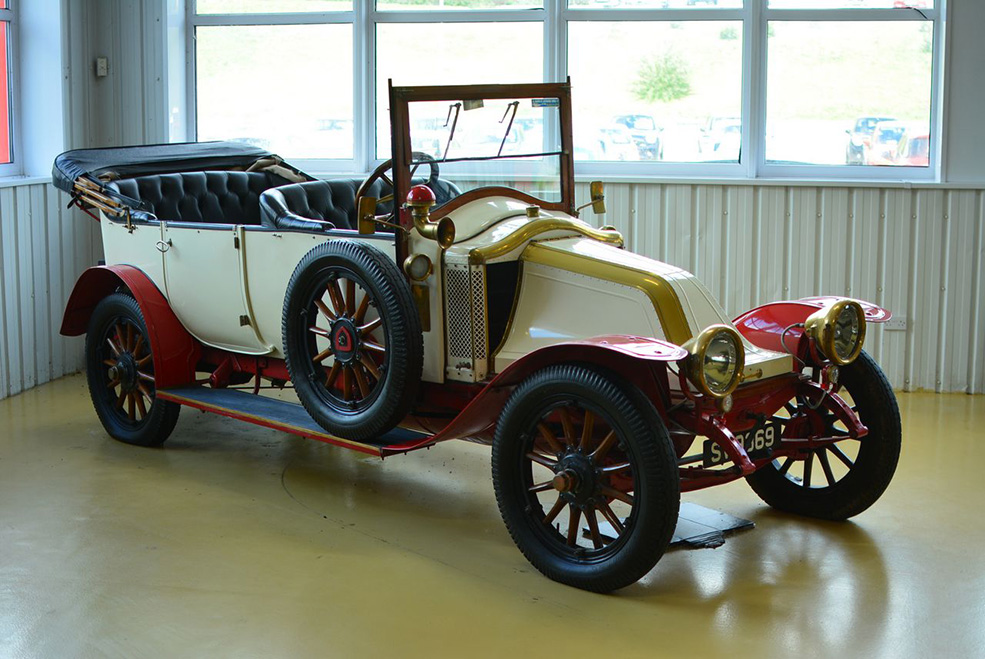 The oldest car in the auction was this pre-First World War Renault Model CC 14CV Tourer from 1912. It was exported new to New Zealand, where it was discovered on a farm in a very dilapidated state in the early 1980s. The rebuild took a decade to complete, with the 3560cc engine fully rebuilt and a new body fashioned in the traditional manner. It cost a Dutch phone bidder £17,600 to secure it.