BRIGHTWELLS, LEOMINSTER, NOVEMBER 29TH 2017
A home market 1963 Jaguar E-Type S1 3.8 Roadster with a Coopercraft brake upgrade headed the final Brightwells classic sale of the season at their Leominster HQ with a well over guide price £73,150 paid by one of 77 successful bidders for the 143 cars in the catalogue who paid more than £1m even before any post-sale deals had been concluded.
The highest priced Ferrari here was a 1999 456 'Modificata' GTA V12 2+2 in RHD sold for £57,200, only just shy of the guide, while the ex-Ian Wright 1999 Aston Martin DB7 Dunhill Edition with a mere 16,000 mileage made the necessary £35,200.
A 1980 Porsche 928 with the more market-desirable manual box fetched £19,800, forecast money. An SL600 V12 that had been first owned by the Butlins Holiday Camps family in 1993 looked particularly opulent and potent for £20,020.
Starring in the Modern Classics section which concluded an entertaining afternoon was a 2006 Aston Martin Vantage with soundtrack by 380bhp 4.3 V8 and a six-speed manual box to play with which was landed for £27,500. A 240bhp turbocharged Volvo 850R estate with 17 service stamps from new in 1996 was a true 'sleeper' surely for £4400. Indeed, this instantly gratifying Q-car cost less than an incomplete 1963 Ford Cortina 1500 two-Door Mk1 project with Fiat 2-Litre Twin Cam, for which £4620 was invested.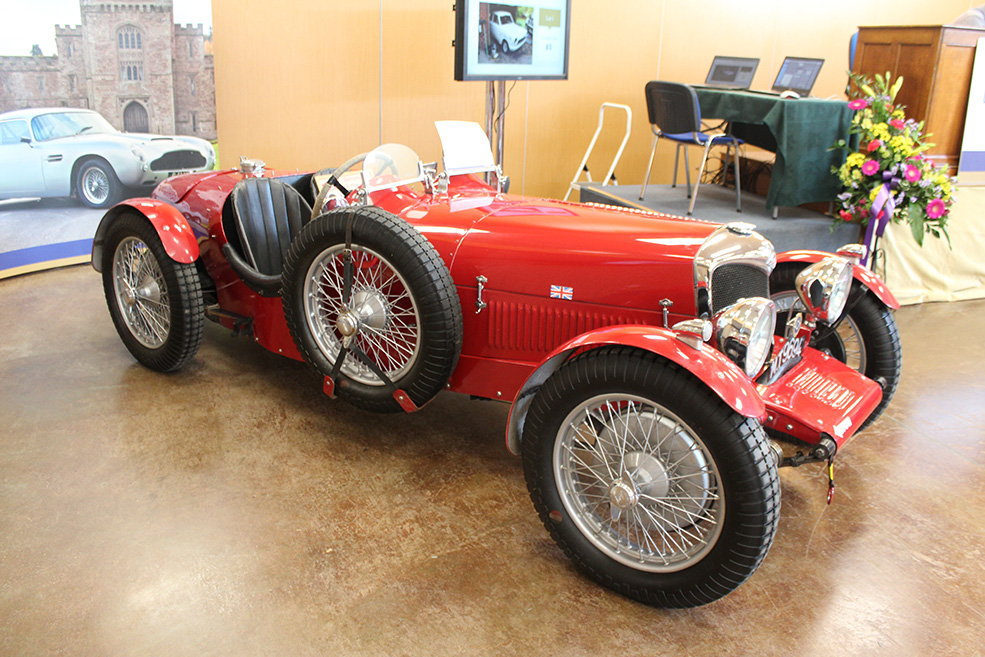 With paperwork making it eligible for VSCC events, this 1936 Riley 12/4 Special justified a main saleroom parking spot by selling for £71,500 during a £1m+ afternoon at the Herefordshire firm's final sale of what has been their most ambitious season yet.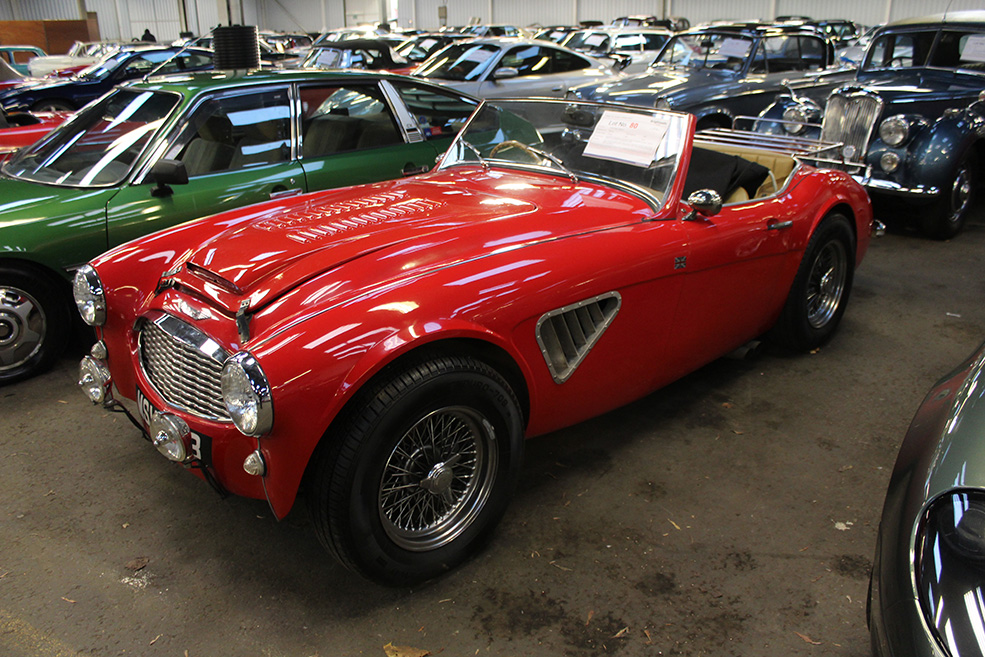 This 1963 E-Type topped the price list by selling for £73,150, while £40,700 was forthcoming for a 1960 Austin-Healey 3000 Mk1 BT7 with the same triple carb fed 3.8 E-Type Jag motor under the bonnet.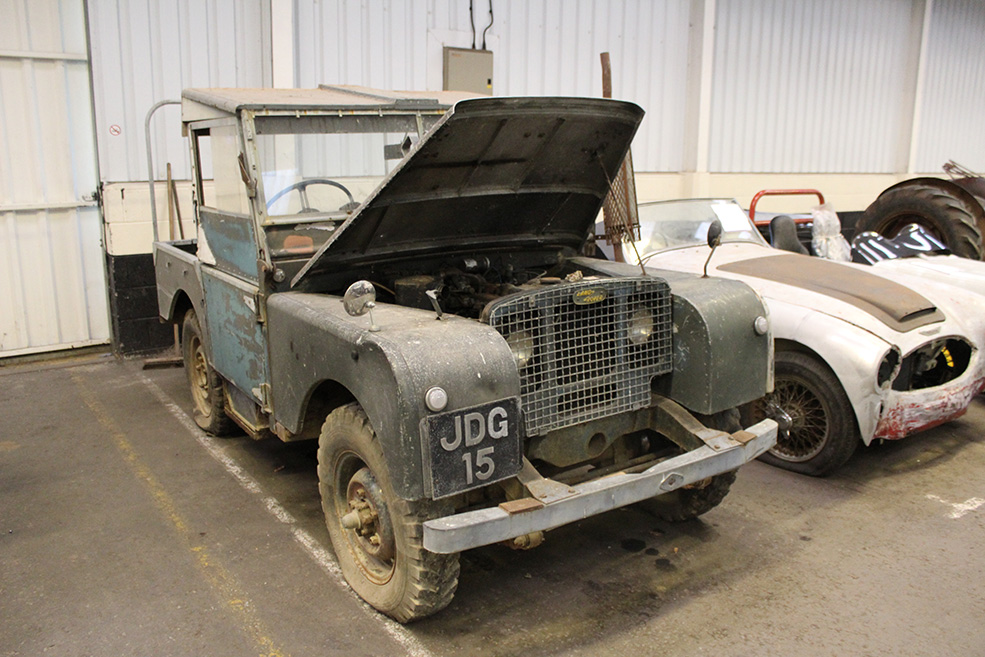 The top-performing Land Rover in 4×4 country was a really early S1 80" with non-running 1600cc petrol engine that had been in one family ownership since 1949, but had been barn-stored since 1997, before being taken on for £26,070.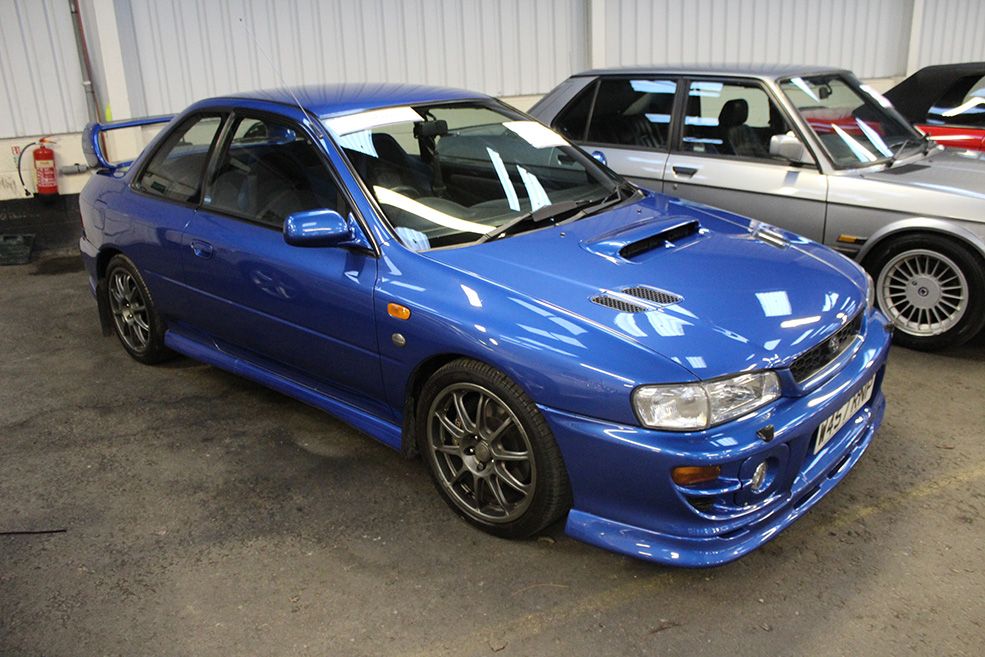 One of the best performances during the Modern Classics session was the £23,100 result for a one-owner 2000 Subaru Impreza P1, one of 1000 built, with 32 service stamps and 14 old MOTs charting 70,000 total mileage.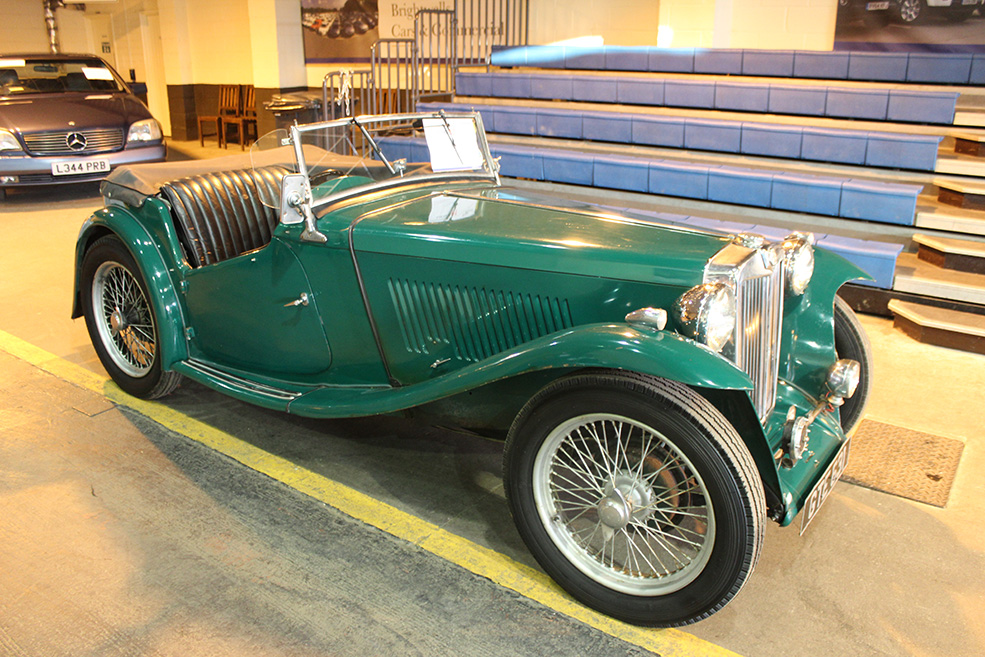 An apparently well-sorted and always right-hand drive MG TC from 1946 had last been restored in Kentucky before being repatriated in 1990 with a Wolseley engine. Now with a correct XPAG 1250cc motor, it cost a new owner £17,380.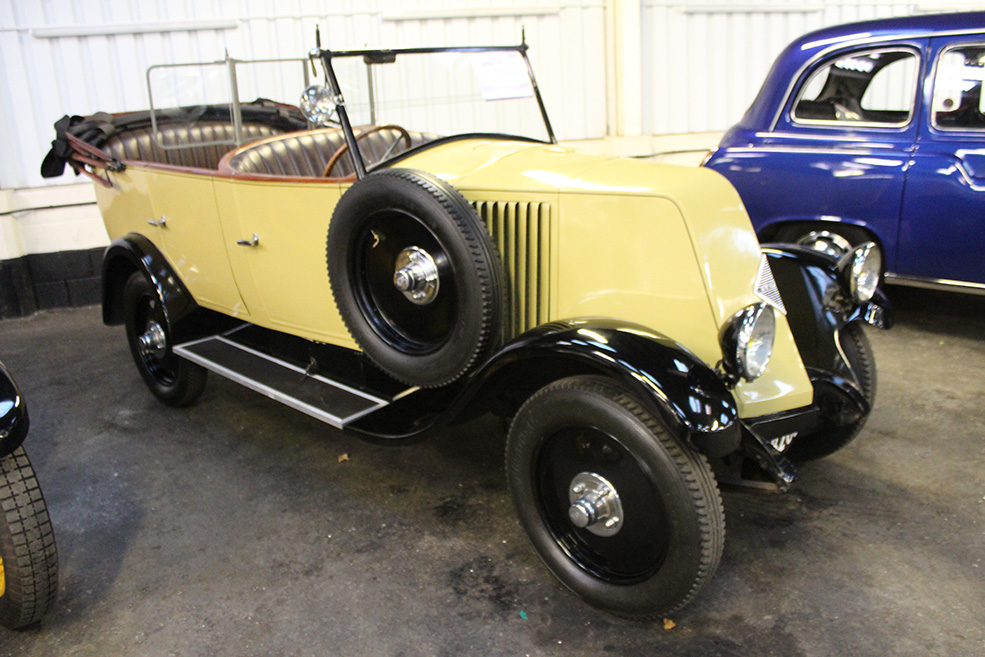 Employed for a desert chase sequence in the 1988 Indiana Jones epic 'The Last Crusade', a formerly black 1928 Renault 22 had been repainted yellow before spending 25 years in a museum in Windsor and selling here for £15,400.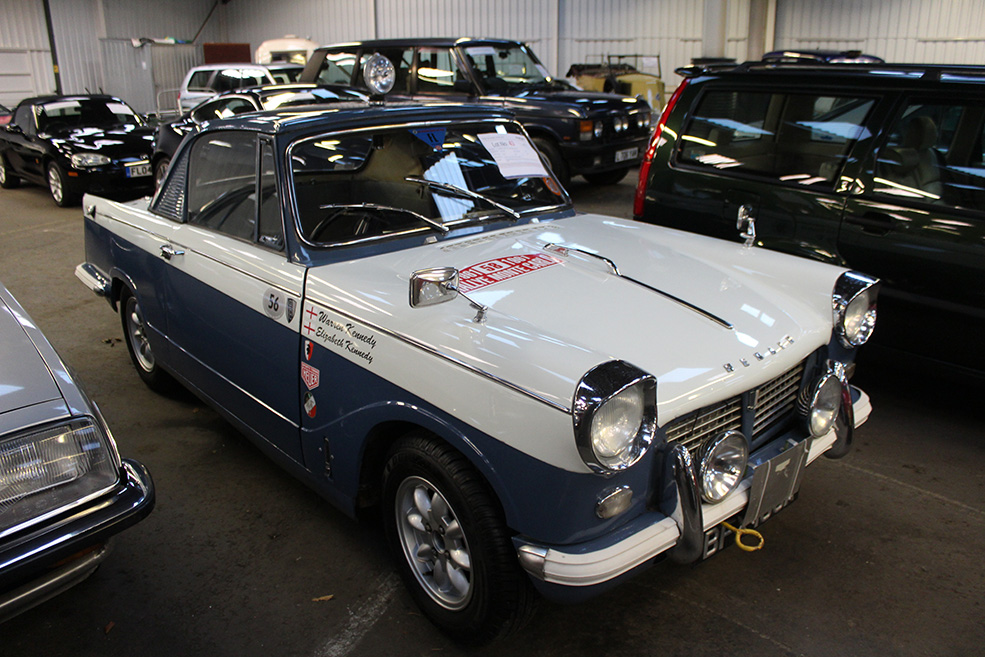 With impressive finishes on the Rally of the Tests in 2004 and 2005, and the Emerald Isle Classic in 2005, a well-prepped 1961 Triumph Herald 1200 Coupe was issued with TÜV certificates in Germany followed by six years in storage prior to being hammered for £6600.