Review: Brightwells modern classics, Leominster, February 1st
The first of Brightwells' Modern Classics sales of 2018 listed a diverse array of some 94 lots, among them some real gems.
We're already familiar with the great value offered by late-1990s Jaguars but the selection of German machinery in this sale showed some tempting buys: a pair of the four-seat Mercedes CLK convertibles sold for £2100 and £1450, while a nice example of the wide-bodied 2.8-litre Z3 was yours for £4900 with its replacement the Z4 at £3300 in 2-litre roadster form or £9000 for the 3.0Si coupe – a much underrated and seriously rapid car.
The real curiosities as ever were the niche-interest cars and we spent far too long poring over the pair of low-mileage Mk2 Fiestas, as well as the Nissan Silvia and 300ZX and Toyota Supra, while I had to put my phone on silent in case our MD ordered me to bid on the Calibra.
Here then are the cars which caught our eye. Meanwhile, Brightwells' next sale will be its Classic and Vintage auction on March 7 at the firm's Leominster base.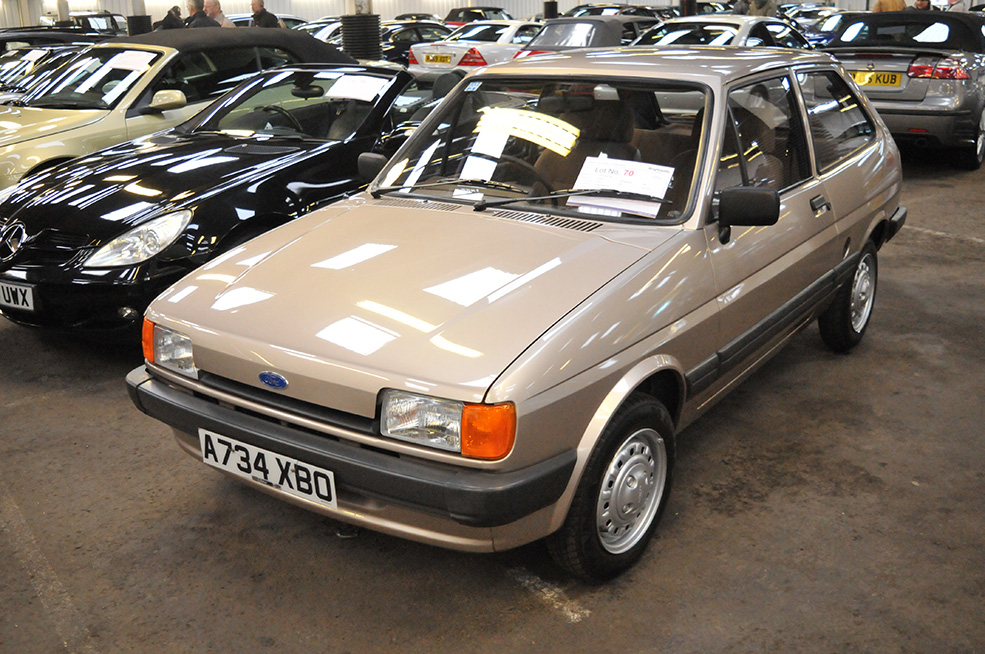 One of two Mk2 Fiestas in the sale, this 1.1L had covered a mere 12,900 miles from 1984 and was almost showroom fresh. A bid of £2400 took it home.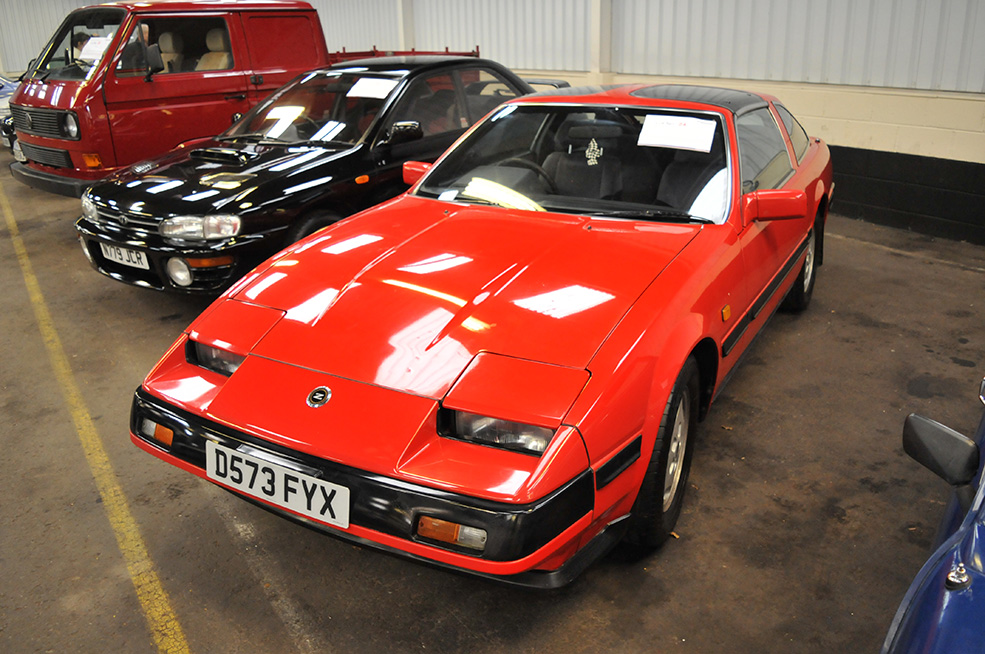 Nissan 300ZX was unusual in being an original UK-supplied car and totally unmodified too. With 70,100 miles showing, it was knocked down for £3500.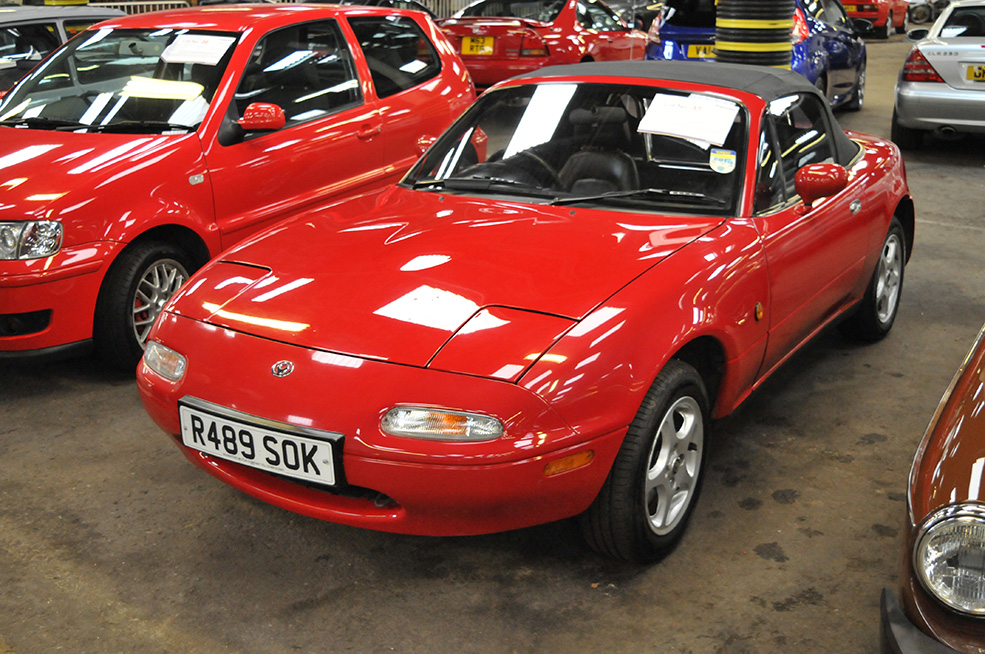 This Mk1 MX-5 seemed like a really tidy example and solid too. At £1600 it was well bought.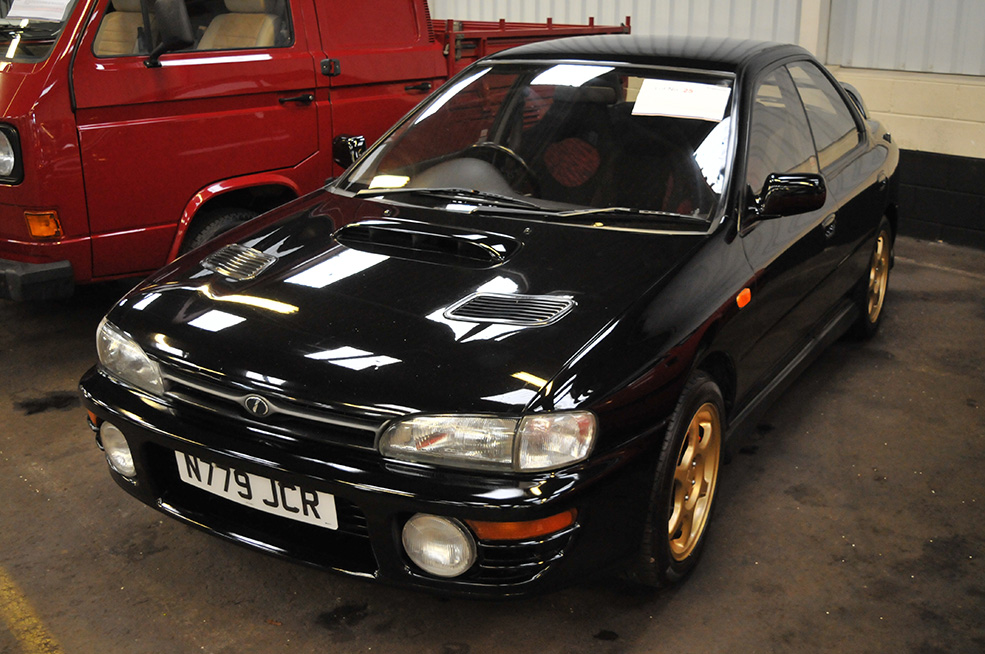 Early Imprezas are rare cars now and this WRX was surprisingly standard bar the usual big tailpipe. With four UK owners since being imported from Japan in 2007, it was sold for £2300.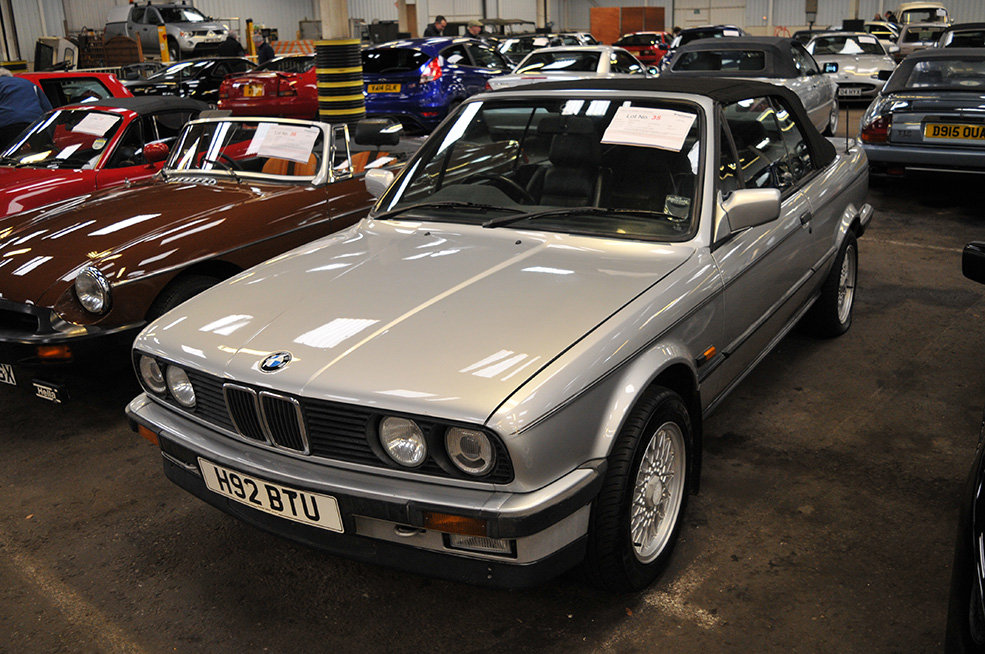 BMW 'E30' 3-Series convertibles have been climbing in value for a while and this neat 320i manual on BBS rims with black leather was one of the tidier examples we've seen at auction for a while. At £3300 it's a great value four-seater classic convertible.

Another UK-supplied 1980s Nissan was this '85 Silvia Turbo. Owned by the vendor since 1988, it showed just 86,000 miles and sold for £4100.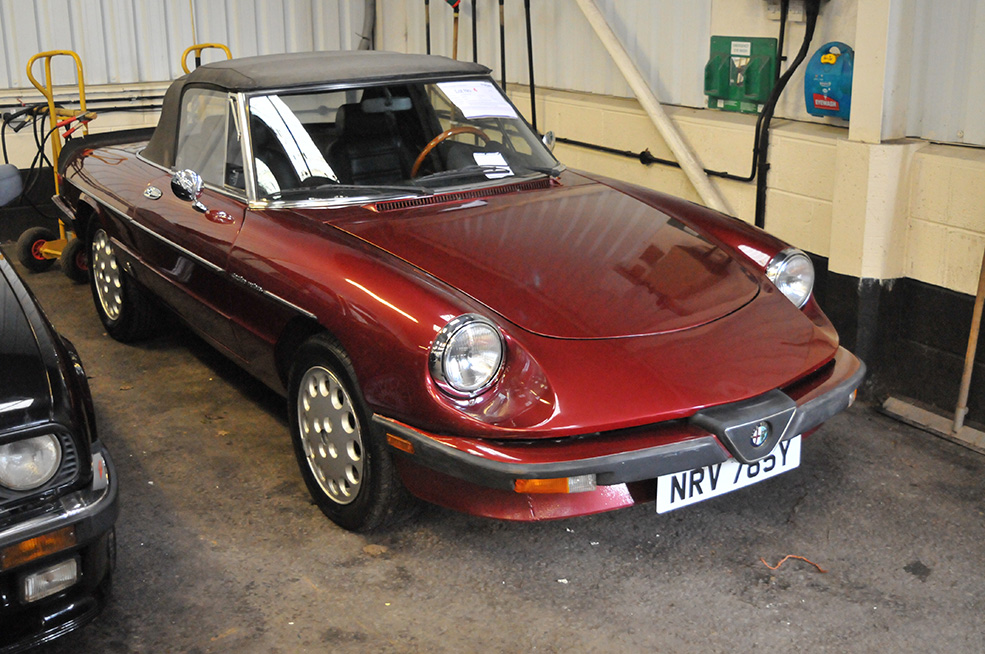 Series 3 Alfa Spider was sold as a non-runner although the Brightwells team had managed to start it. A 1983 car imported from the USA in 1989, it came with the rare factory air conditioning and although the bodywork was a little tired in places, it sold for £4200.

Garage-find Golf Cabriolet GLi with the GTI-spec injected 1600 motor was an oddity. Complete but needing a fair bit of work, it was a tempting prospect at £550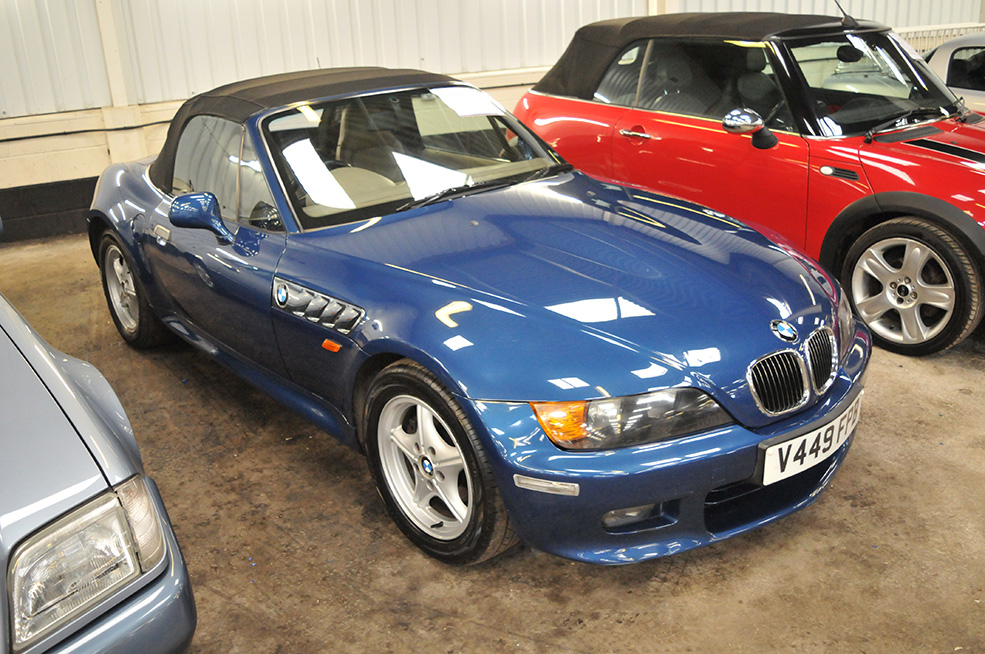 The Z3 is a much-maligned car and the bigger-engined models are underrated. This 2.8i was in really nice condition and came with the wider bodywork which was standard on the more powerful models. Showing only 53,645 miles, it sold for £4900.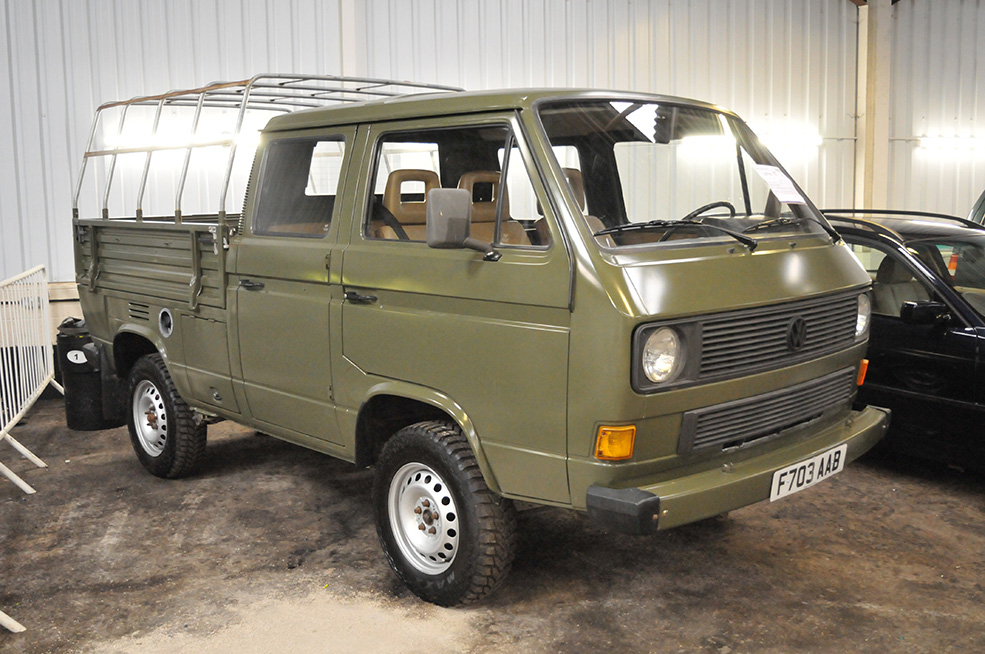 An intriguing alternative to an overpriced Defender was this crew-cab VW 'T25' Syncro four-wheel drive pickup. These are amazingly capable off-road and sought-after among the VW Transporter crowd. It sold for £9200.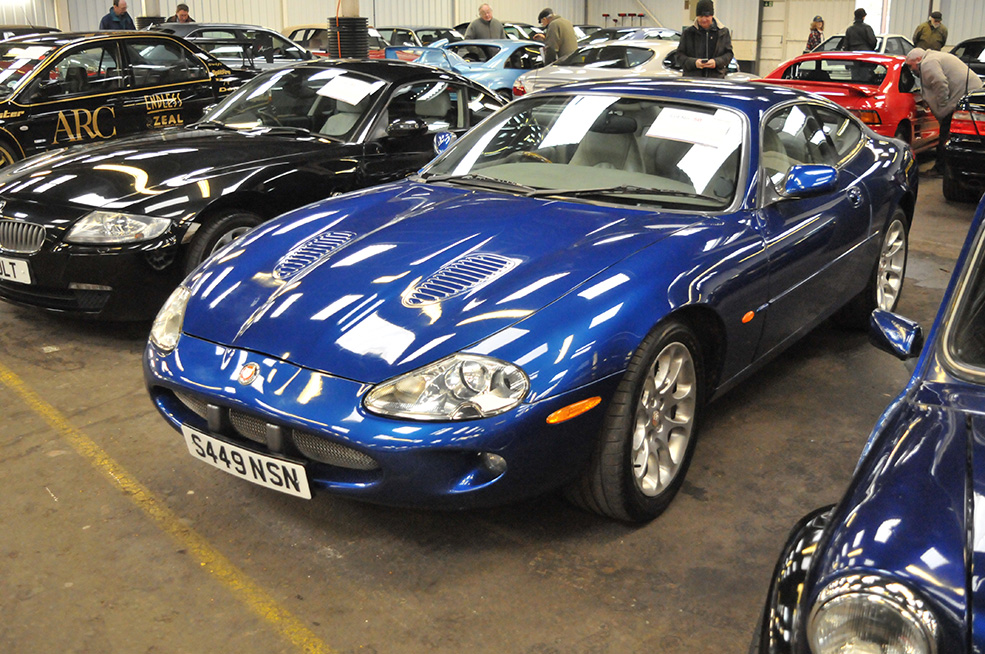 The performance bargain of the month was this 1999 XKR, running the 370 bhp supercharged V8. Looking striking in bright Antigua Blue, it sold for £2800.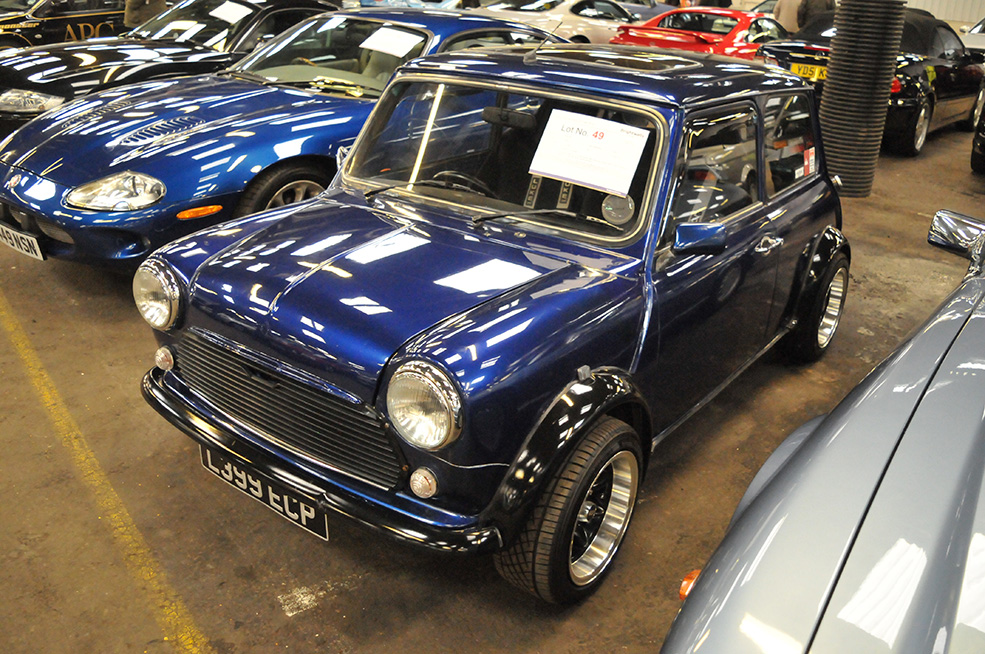 Despite appearances, this Mini was a 1993 model but the special-edition Rio had been modified in questionable taste which probably explains why it sold for just £2000.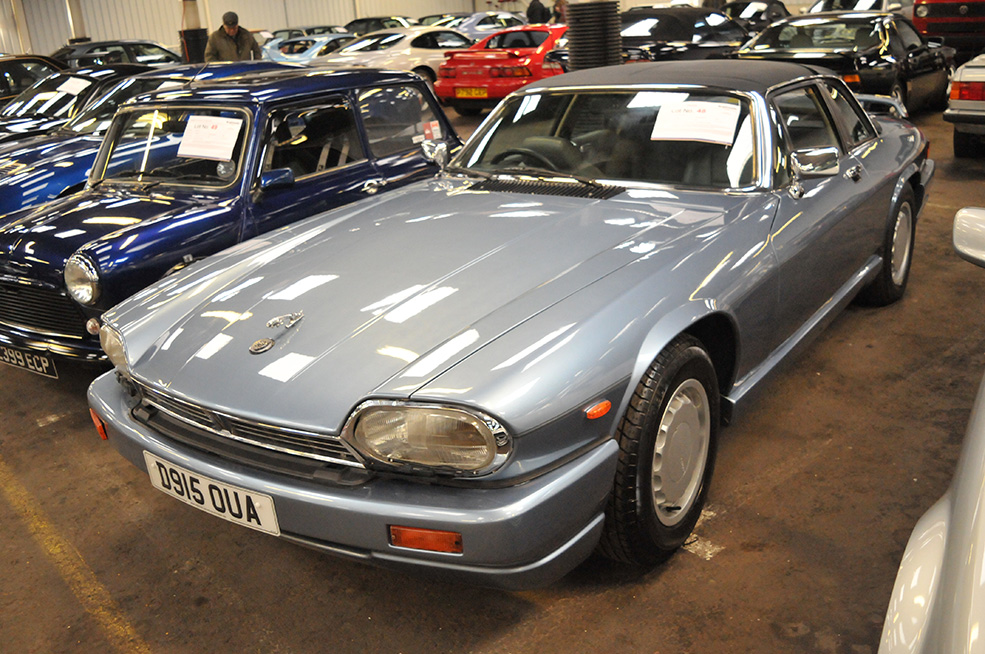 The XJS Cabriolet is a rare beast in V12 form and this one had received period TWR upgrades which together with the 75,000 miles explained the £10,000 selling price.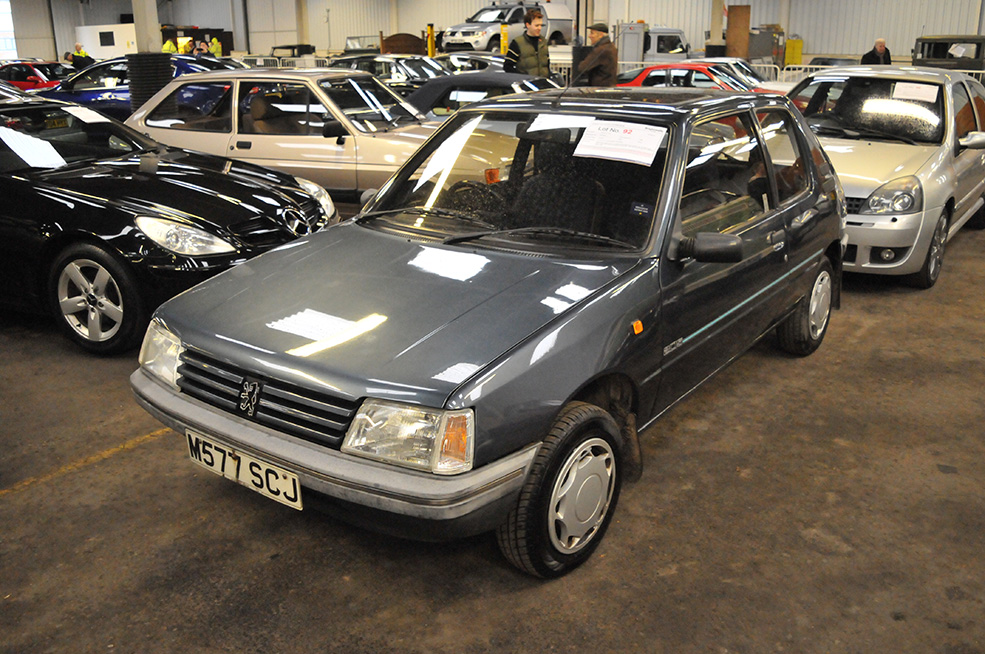 Most unlikely modern classic was this delightful Peugeot 205 Mardi Gras. With the non-turbo diesel engine it was a straight example and sold for just £250.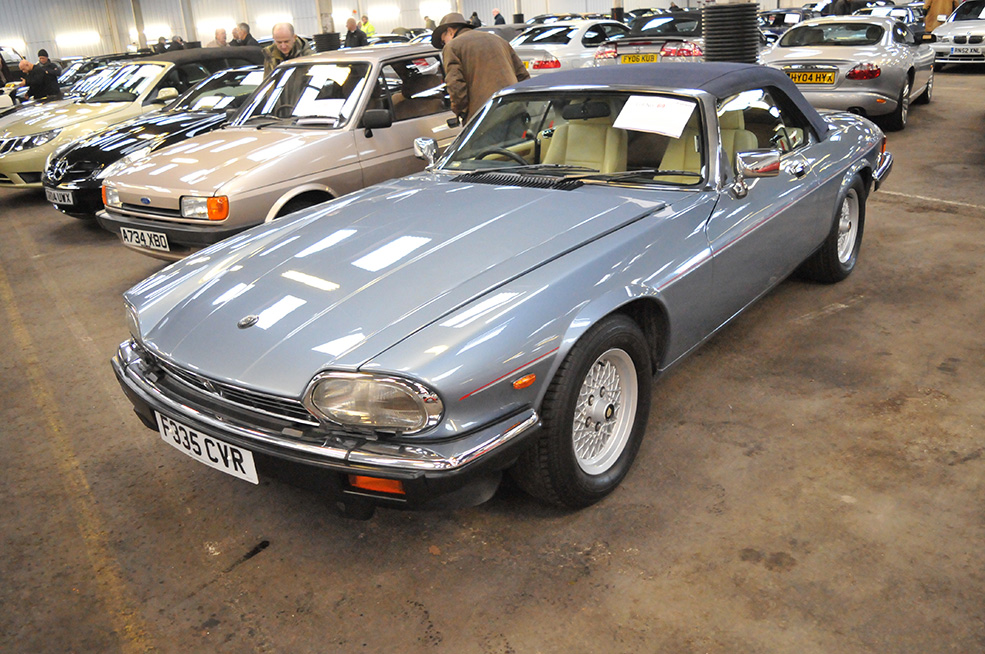 Classy V12-powered XJS convertible boasted just 53,875 miles and sold for £9500.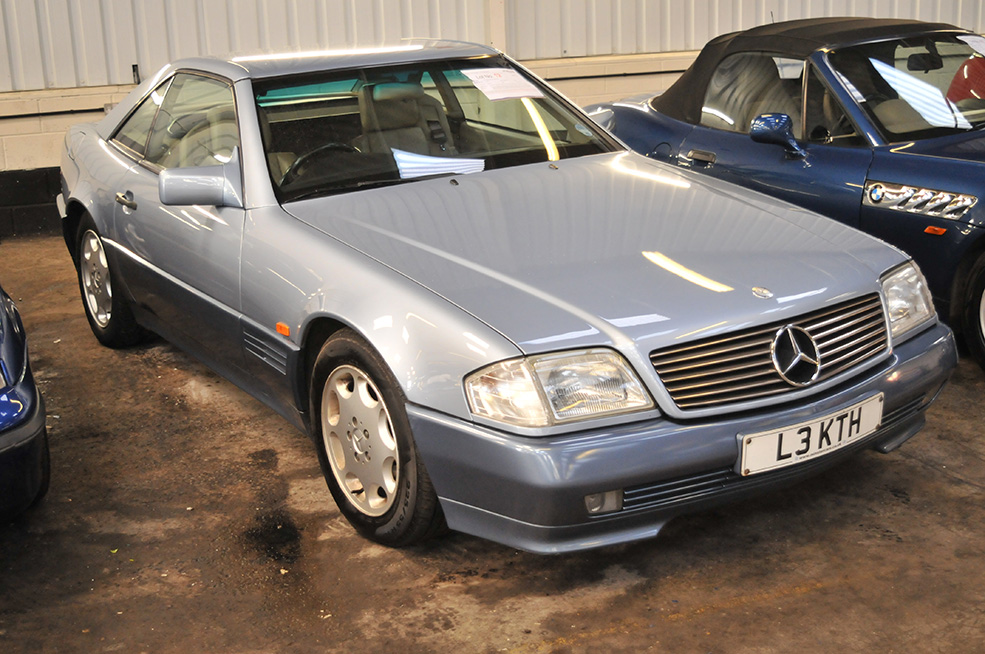 A chance to get in on the ground floor before values of the 'R129' SL shoot up, this SL280 offered the optional rear seats and was in nice condition. Yours for £3350.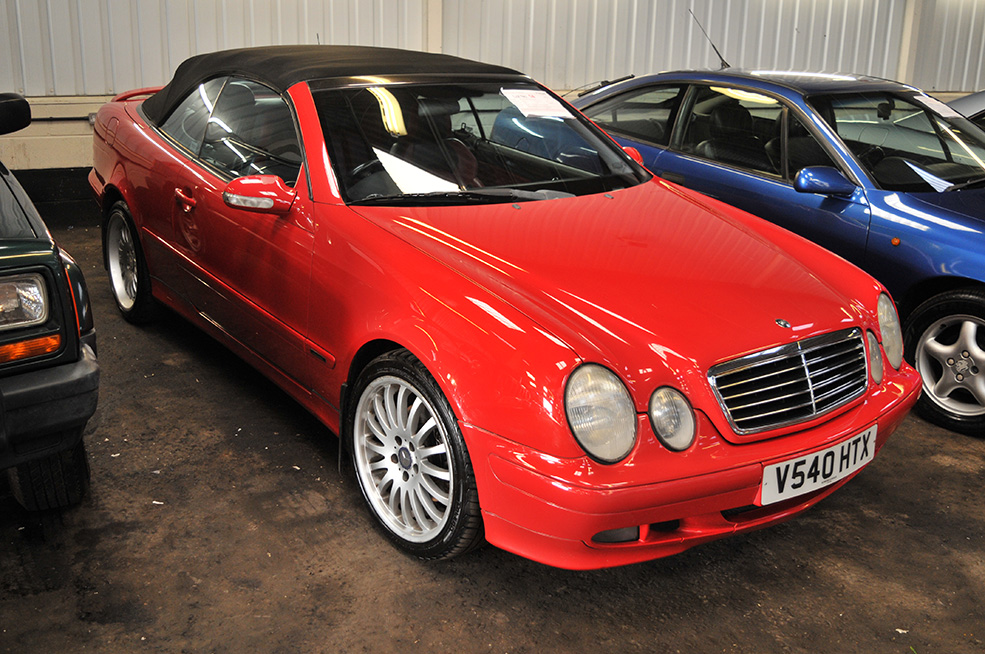 Opinions were varied among salegoers as to the colour but the bright red paint and matching interior probably explains why this CLK230 was knocked down for just £1450.

A real rarity, this XJR is reckoned to be one of just 37 survivors. The naturally-aspirated XJ40-generation cars were modified by TWR with bodykit, wheels and minor engine upgrades. The JaguarSport rarity sold for £1800.