The UK's classic auction houses are adopting a variety of approaches to satisfy their customers during these troubled times, whether it's telephone bids, online-only sales, timed auctions, sealed bids or even rescheduling.
In recent weeks, the calendar has inevitably been affected by the rapidly changing coronavirus situation. H&H's March 18 sale had to be conducted largely online without viewers after its Duxford Imperial War Museum venue was closed at the 11th hour, while Mathewsons' March 21 sale was held behind closed doors with telephone and consignment bids only. Despite the changes, both proved to be successful sales.
The Bonhams MPH auction due to take place at Bicester Heritage on March 21 was altered to employ a sealed bid system running until 5pm on March 23. Similarly, CCA's latest sale clearly illustrated the changing nature of the pandemic. Initially due to take place as part of the Practical Classics Classic Car and Restoration Show on March 28-29, it was moved to the Warwickshire Event Centre after the show was postponed, before being altered to a one-day 'virtual sale' with online and telephone bidding. A further and final change saw it become a timed auction starting at 8am every day for 16 days, with 10 lots for each.
Inevitably, there have been postponements and cancellations. Anglia Car Auctions was due to hold a classic auction last Saturday (April 4), but has now rescheduled this for June 13 as it stands. Many cars are already on site, but viewing can no longer take place in light of government guidelines. This is a situation that will be reviewed in due course – see www.angliacarauctions.co.uk for updates.
Hobbs Parker had also suspended its car auctions in line with government restrictions, while Charterhouse Auctions had temporarily closed its doors as we went to press. The latter was due to hold a classic car auction tomorrow (April 9), but this will now take place when restrictions have been lifted, with the sale already catalogued and ready. Brightwells had also closed its site until restrictions had been eased, as had SWVA, with its April 24 classic auction under review and a potential new date to be announced – keep an eye on www.swva.co.uk.
Those looking to find a classic should still able to get their fix soon, however. H&H and Mathewsons are due to hold sales after the restriction period potentially ends, on April 29 and 30 respectively. Both are planning to run their auctions behind closed doors, with online and telephone bids. Mathewsons hopes to set up online bidding for the first time and, to help accommodate both vendors and buyers during this difficult period, it's secured extra storage to increase its capacity to over 350 vehicles.
Looking further ahead, Historics next sale on May 16 is not cancelled, but rather combined with its grand summer auction on Saturday July 18 at the Brooklands Museum. The many entries in the May sale have been consigned to this new 'supersale', which will also celebrate the 10th anniversary of when Historics held its first sale at the Brooklands venue in 2010.
Mark Perkins, Historics' Managing Director, commented: "We truly value the wonderful and spirited classic car community, and are naturally disappointed to pass on our May sale. Nevertheless, we applaud the resilience and camaraderie of all like-minded enthusiasts and join you in pulling together to help overcome this difficult period.  We look forward to greeting you again in person and in the meantime, extend our very best wishes."
Viewing and bidding in the traditional manner may be out for the time being, but in spite of restrictions and no clear indication of when the pandemic may relent, it seems clear that there's still a healthy appetite to buy and sell classics. Even in tough times, it's a positive to see that the classic car industry can be inventive until normality returns.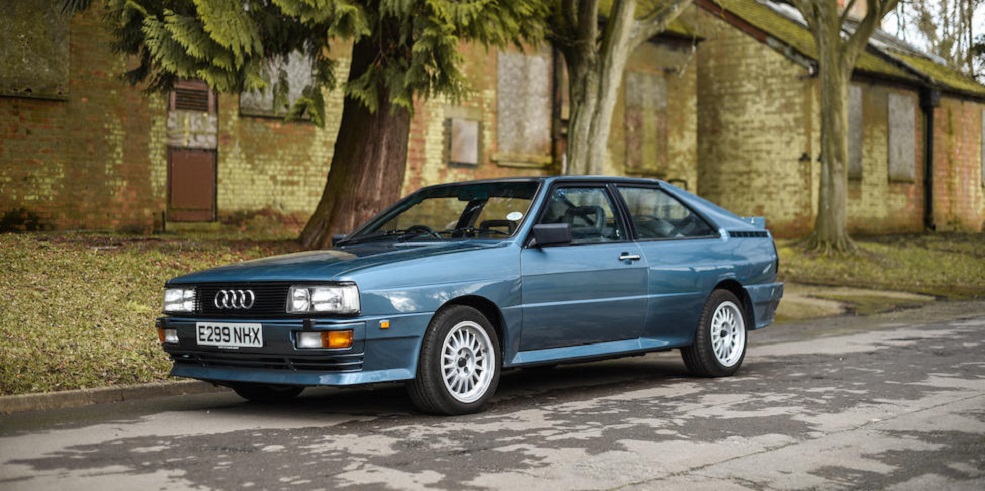 Bonhams MPH ran a sealed bid system for last month's sale, which yielded bargains such as a 1956 Rover 75 for just £562. Several lots went unsold amidst this period of uncertainty, but some successfully found new homes, including a 1957 Land Rover Series I at £27,000, this 1988 Audi Quattro for £19,125 and a 1980 Talbot Sunbeam Lotus at £28,687. A rare 2001 VW Beetle RSI was the top performer at £33,750.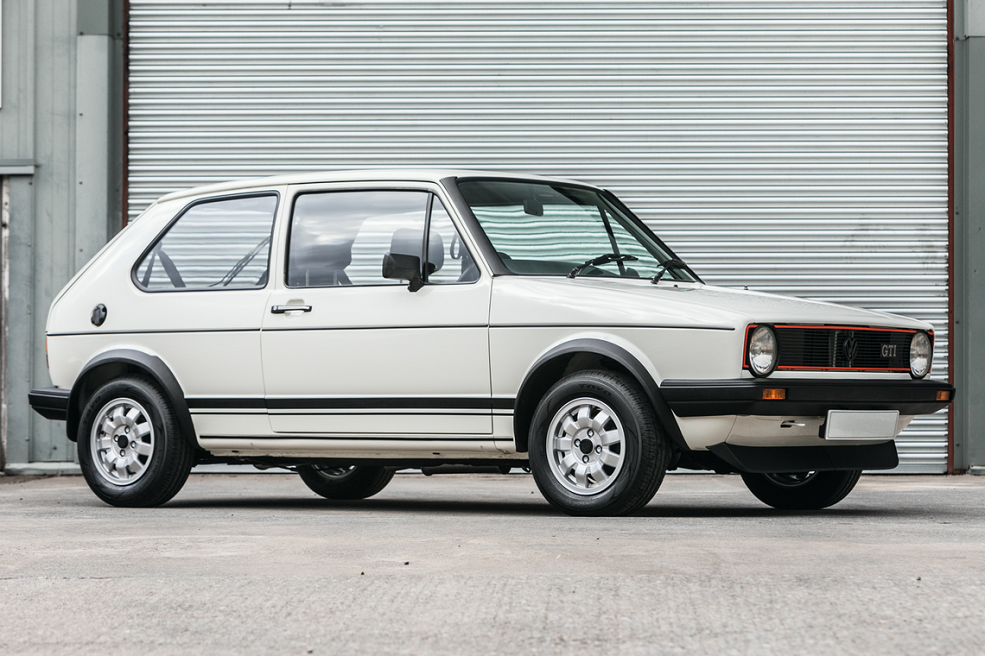 CCA's latest sale became a timed auction starting at 8am every day for 16 days, with 10 lots for each. It included several celebrity-owned lots, including a no-reserve Mercedes-Benz W124 500E on offer directly from Rowan Atkinson, which sold for £27,540. A 1972 BMW 1602 and a 1976 Rolls-Royce Silver Shadow owned by Jamiroquai front man Jay Kay sold for £16,470 and £30,780 respectively, while this 1982 VW Golf GTI Mk1 – with its first owner for 37 years – sold for £15,390.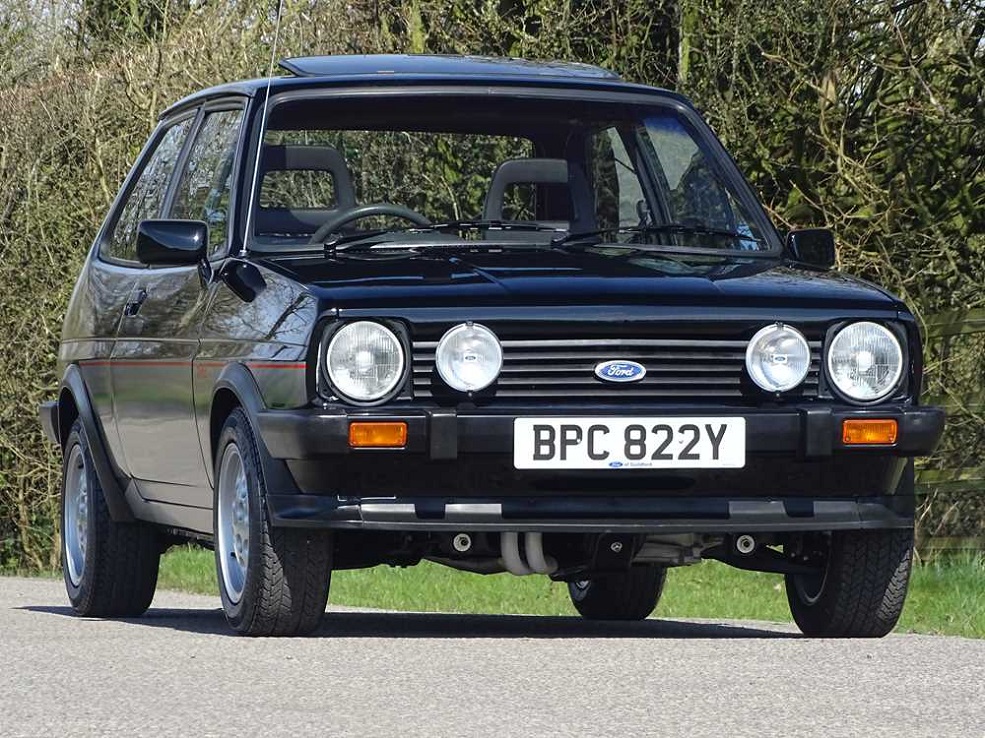 H&H's next classic sale on April 29 is due to take place behind closed doors. There was already a wide selection of lots consigned as we went to press, including a Ford Sierra Sapphire RS Cosworth and an example of its Escort RS Cosworth successor, as well as a 2002 BMW M3 and a Alfa Romeo 156 GTA. However, one of our favourites has to be another blue oval – this 1982 Ford Fiesta XR2, estimated at £18,000-£22,000 and described by H&H as "the best we have ever seen and possibly the finest in existence."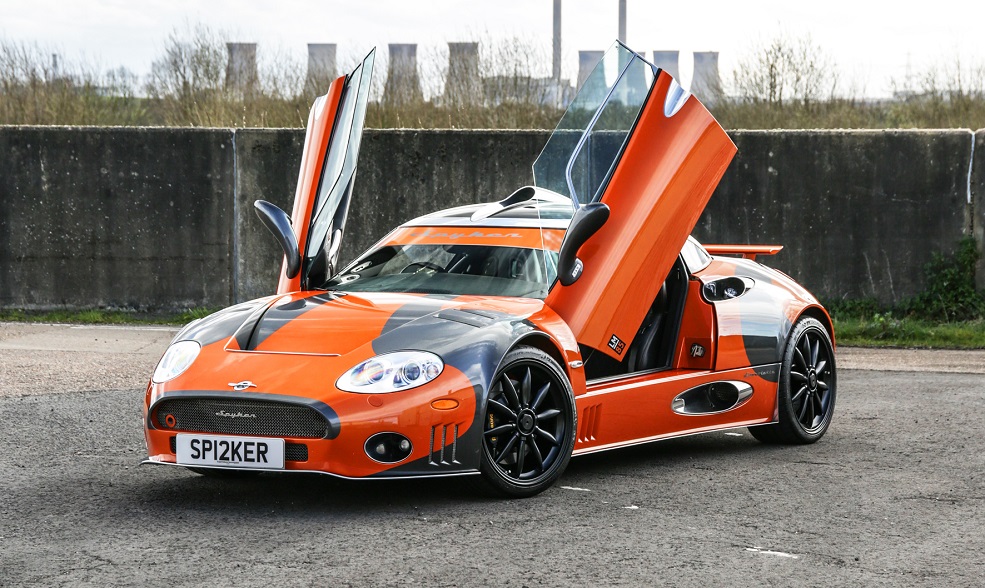 Historics has combined its May sale with its grand summer auction, resulting in a 10th anniversary sale to take place on July 18 at the Brooklands Museum. Amongst the consignments is one of just two right-hand-drive Spyker Laviolette LM85s – of which only 15 were made in total. Powered by a 400bhp Audi V8 engine, this 2016 car has covered just 596 miles and could sell for £160,000. Meanwhile, a 2002 Jaguar XJ8 Executive could be a little more friendly on the wallet. Imported from Japan and showing a verified 43,725km, it's estimated at £7000-£10,000 but is offered with no reserve.