ACA, KING'S LYNN, NORFOLK, 17th JUNE
A market-leading 258 collector vehicles went under the hammer at ACA with 74% of them changing hands on sale day and buyers spending £1.66m with premium on 190 cars.
The auction firm's proprietors openly bid for the star lot, a relatively rare BMW 3.0 CSL in right-hand drive from 1972 with 23 service stamps in the book. Estimated at £70,000-80,000 and keenly contested until the house had outbid all comers and the hammer fell at £115,000, the Bavarian Coupe sold therefore for £120,750 including 5% premium.
Among other talking point cars, a still very original looking 1967 Honda S800 Coupe with running engine that was last on the road in 2010 had to be pushed forward 'Without Reserve' to make £16,800. A top retailer standard 1961 Healey 3000 Mk3 minter with triple carbs found £75,600, just over the lower estimate. A 40,000 mile 1995 Ferrari F355 GTS Manual Prancing Horse changed riders for £72,450, the mid-estimate, and £29,400 was available for an incredibly well preserved 1978 Vauxhall Chevette 2300 HS.
Considering the doom and gloom laden news bulletins that depress consumer spending, this was another encouraging day for collector vehicle market watchers with plenty of classic car changes of ownership at all prices. Two more 'Drive Through' sales for classics are scheduled by the King's Lynn firm for 26 August and 4 November, when CCB will, of course, have made the journey to snap the action and record the prices.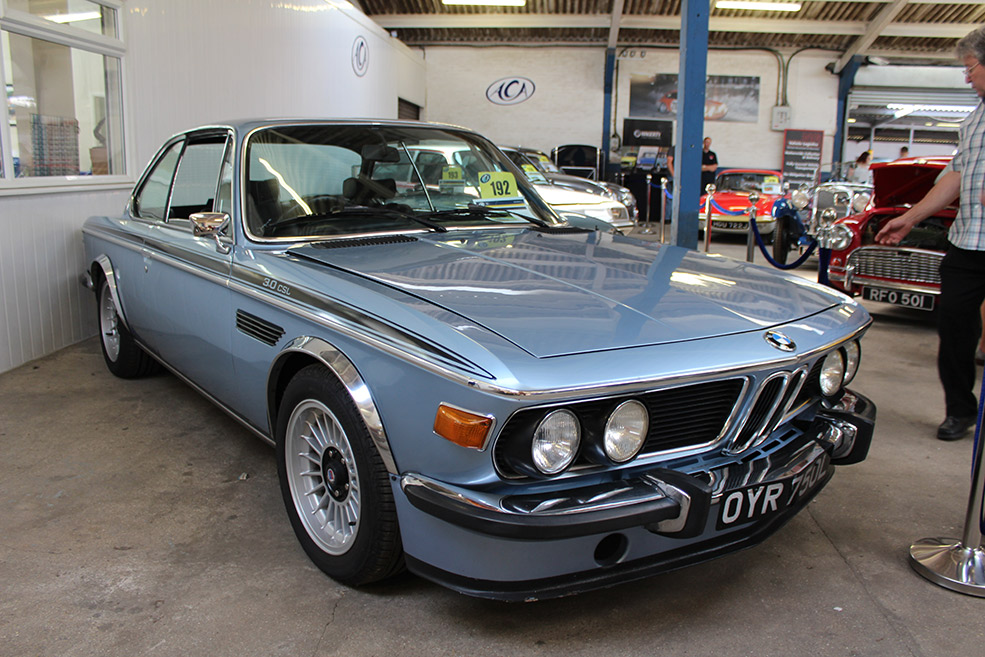 The £1.7m results topper at ACA's Drive Through was a 1972 BMW 3.0CSL, the 160th Lightweight in rhd driven 116,000 miles by 3 owners. Although guided at £70-80k, the auction firm proprietors were up front in being seen bidding £115k to out-bid competitors and buy the car for their collection (ACA)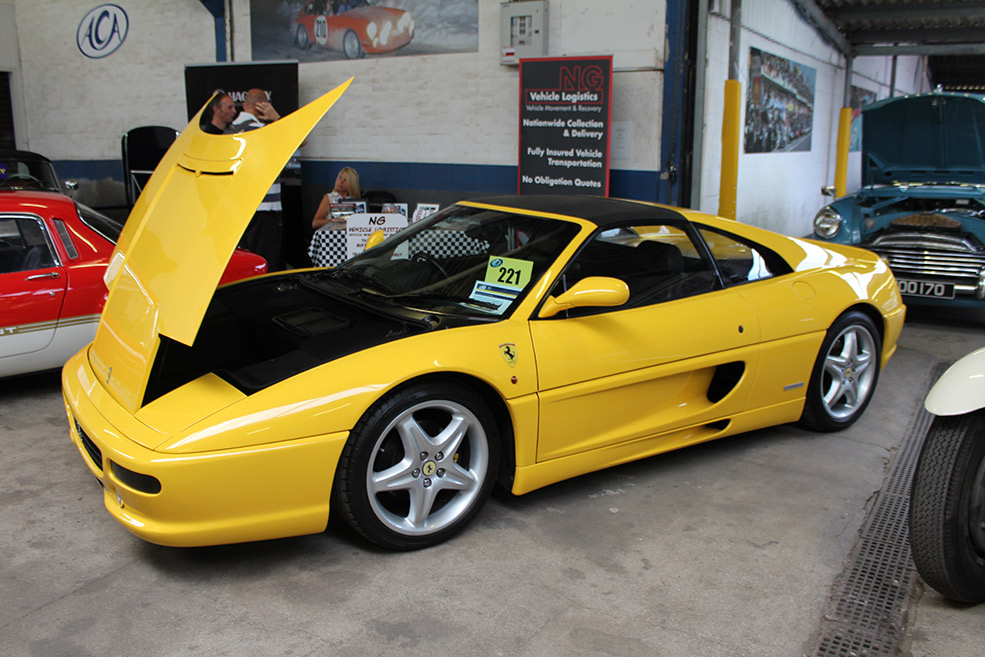 Top priced Ferrari was a F355 GTS Manual, one of 241 produced in 1995 for the UK RHD market that later became a Malaysian resident for 20 years and had been driven a warranted 40,000 mileage in the hands of only two owners. For the 'Targa-Top' Italian made a within pre-sale estimate £72,450 (ACA)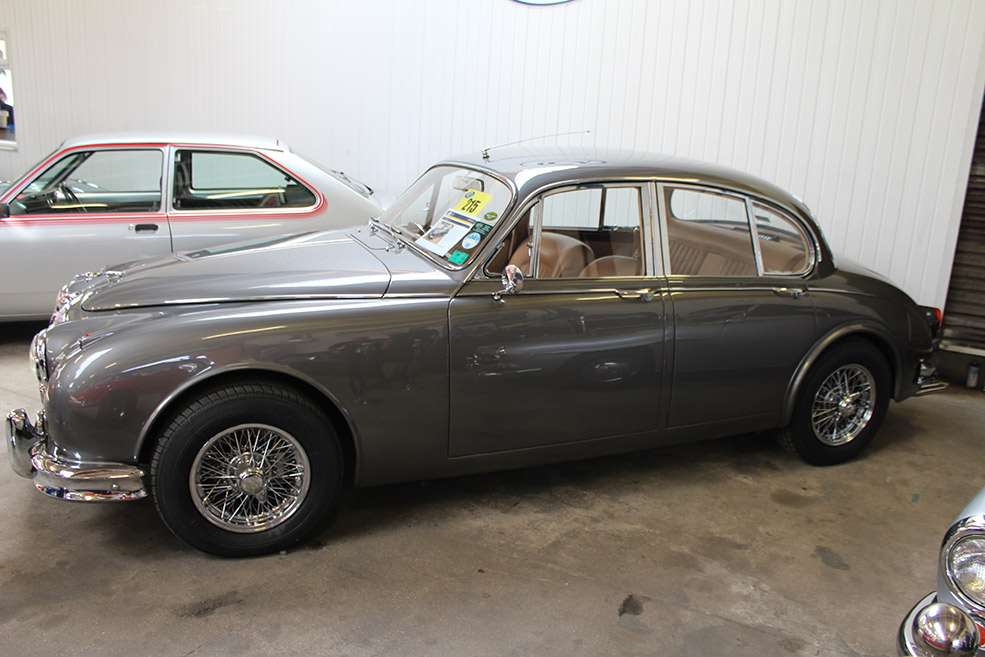 A wire-wheel shod Jaguar Mk2 3.4 Saloon powered to a £63,000 premium-inclusive and within estimate result. Extensively upgraded in New Zealand by Beacham during an extensive rebuild completed in 1990 in the Kiwi specialist workshops, the well-travelled Jag had been resident in Spain 1997-2011 (ACA)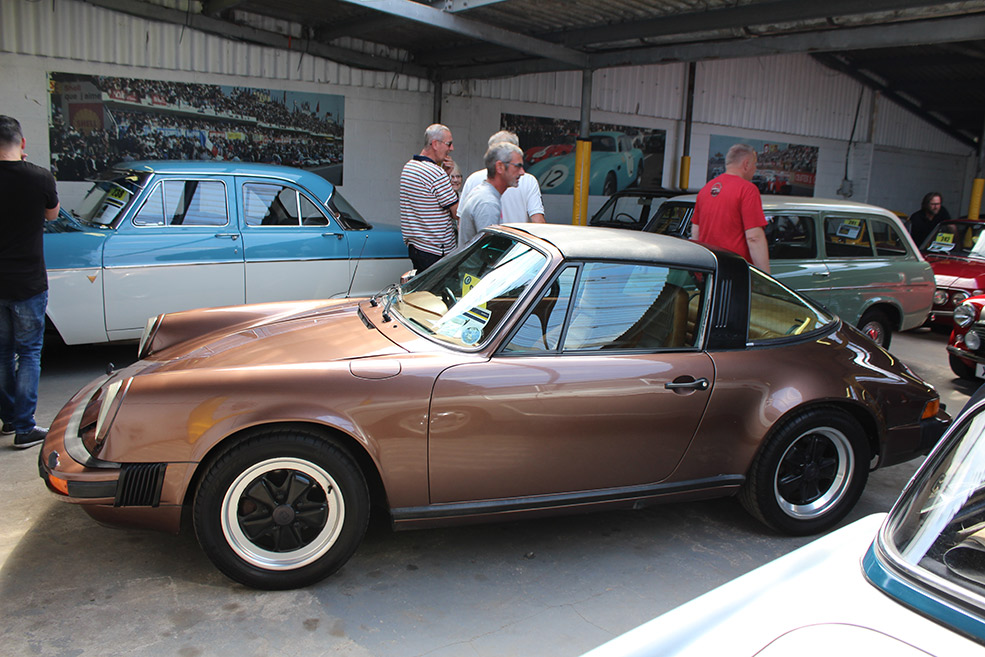 Porsches are not appreciating like they were during the 2016 buying season, it seems, although a 1978 911 3.0 SC, that had been registered in the Irish Republic 2012-2017 and required an MOT pass and UK registration again, did sell for £33,863, more than the £24,500-26,500 pre-sale estimate (ACA)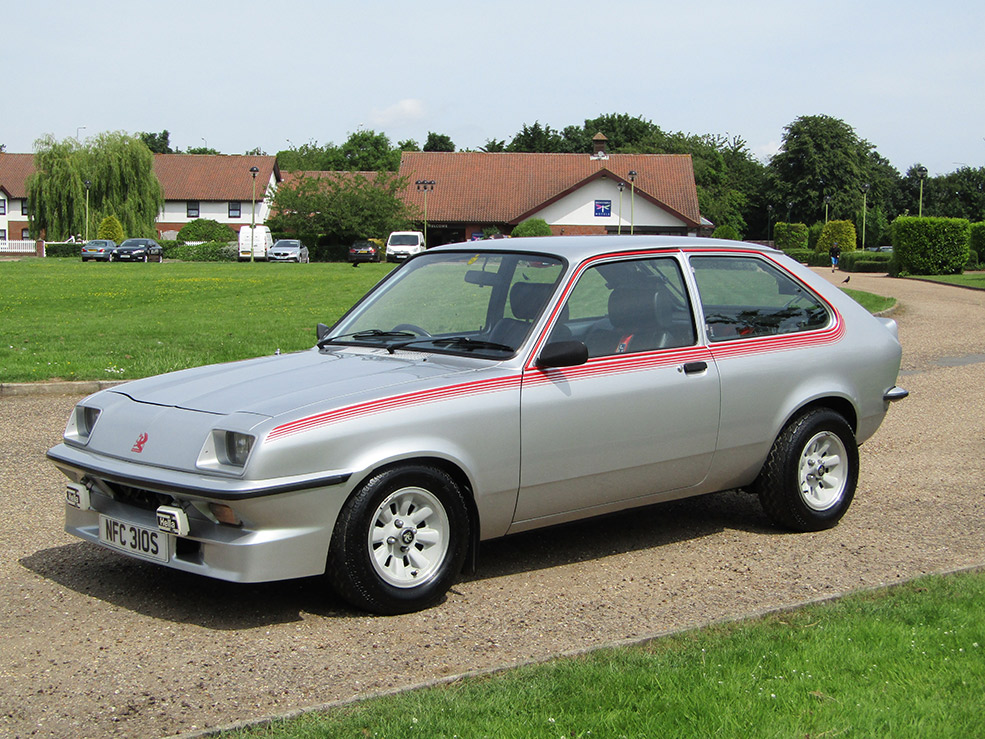 A 1978 Vauxhall Chevette – not a mass-produced one, but a work team rally car inspired 2300 HS Edition with warranted 7999 total mileage – was in excellent cosmetic condition having been preserved by showroom display and garage-storage from new. Hence, the £29,440 valuation by the fourth owner (ACA)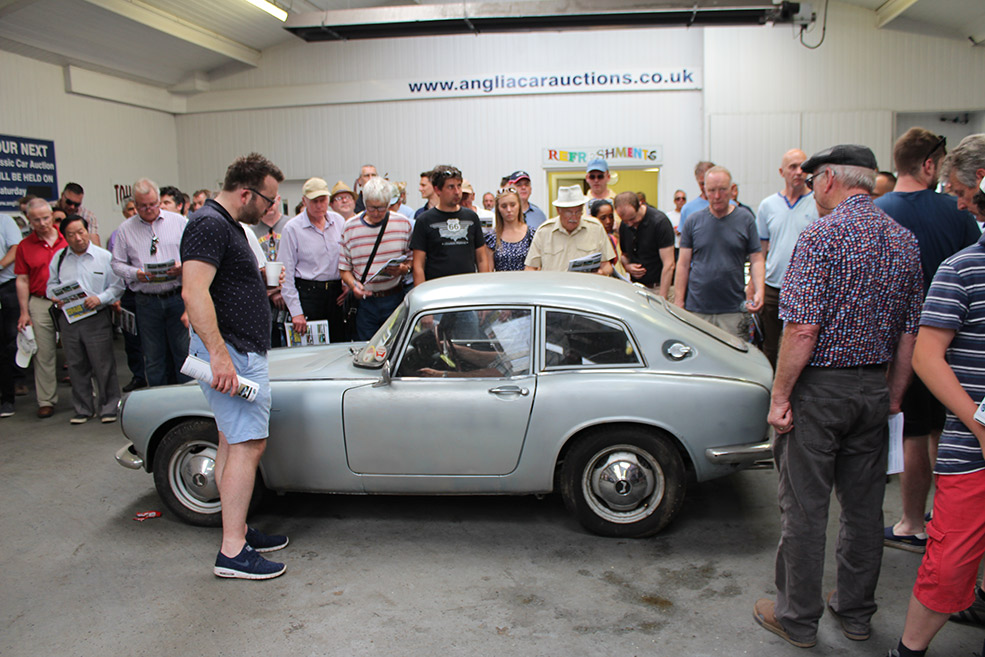 Much viewed during this well attended Saturday afternoon shopping spree in Norfolk was a 1967 Honda S800 time warp, last MOT tested and on the road in 2010. Offered at No Reserve, the diminutive Coupe with four tiny cylinders started up OK, but could not be driven. Even so, it still made £16,800 (ACA)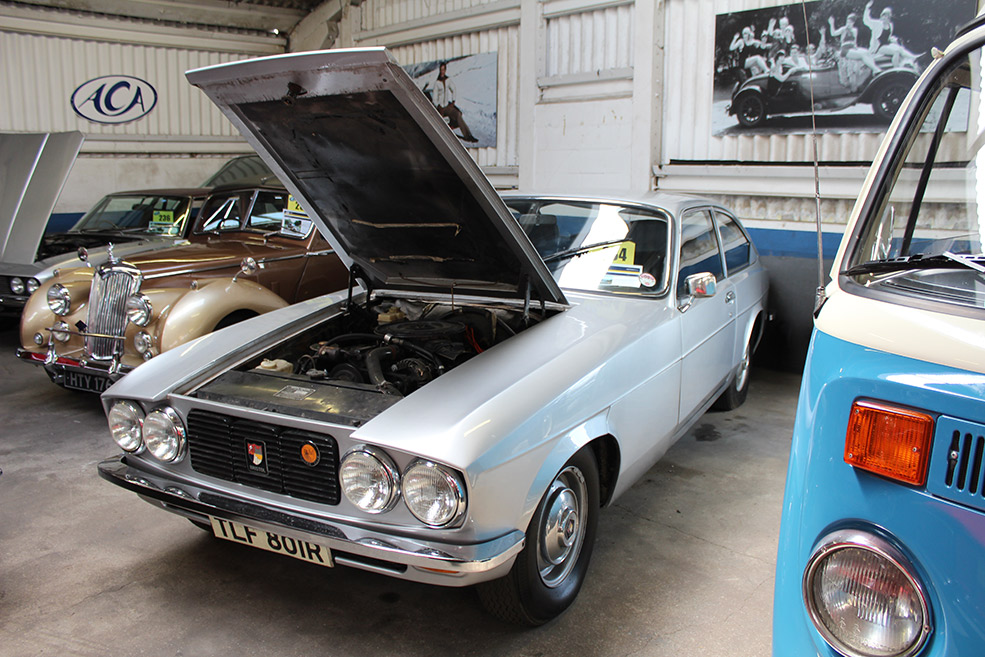 Guide-priced in the catalogue at £10,000-12,000, an only 2 owners since 1977 Bristol 603 with original bill of sale on file and 86,000 recorded mileage looked like it might represent good value. Clearly more than one Bristol hunter thought so as the successful bidder had to pay £14,280 to own the motor car (ACA)
An intriguing prospect was a 1932-dated Austin 7 Special with ali-panels that had been road-registered in a V5 as a 'Lita'. With a front axle possibly sourced from a Cooper 500 racing car and an incomplete 747cc Austin 7 motor, this lot offered the buyer a unique sports car for £5985 including 5% premium (ACA)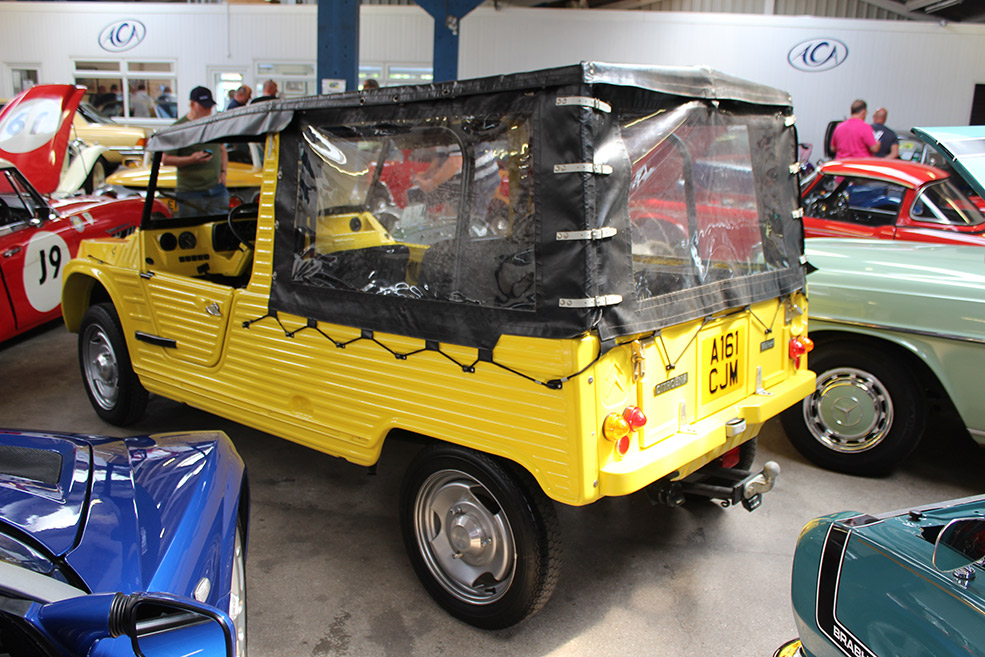 On the Brexit side of the Channel, a 1984 Citroen Mehari is rare, the one driven through the ACA hall originally registered in Belgium. Previously owned for 24 years and 1990s restored (though with apparently fresh paint), the very Gallic eccentric was captured for £13,650, more than had been forecast (ACA)