REVIEW: ANGLIA CAR AUCTIONS' CLASSIC SALE, KING'S LYNN, AUGUST 25
A trademark busy crowd helped to ensure strong sales at Anglia Car Auctions' latest classic sale on Saturday August 25, with 75 per cent of the 230 lots finding new homes for a total outlay of £1.3 million.
Of the 165 classics sold, the top performer was a 1973 BMW 3.0 CSL, which had been fitted with genuine 'Batmobile' parts and unusually converted from right to left-hand-drive . Despite the fitment of M30 3.5-litre motor and a lack of documents, it smashed its £50,000-£60,000 estimate to sell for a whopping £78,440 including buyer's premium. Another E9, this time a 1974 3.0 CSi, raised £32,860, while a later 1985 M635 CSI changed hands for a very reasonable £15.583. And staying with the BMW theme, a smart 1975 2002 Tii Lux sold for £18,020.
A couple of imported classics caught the eye, with a 959-mile US Volkswagen Beetle Convertible requiring UK registration selling for £27,560 and a 1961 Fiat Osca 1500S Convertible imported from California reaching £42,930 – £3000 more than its upper estimate.
Meanwhile, 1965 Jaguar E-Type 4.2 Coupe remained within its estimated price band to sell for £67,840, while a 1984 Lotus Esprit S3 Turbo fell below its estimate £29,150. We were also particularly taken by a left-hand-drive 1983 Renault 5 Turbo 2 fitted with a 201bhp Renaultsport upgraded motor, which despite falling short of its £57,500-£65,000 prediction, still reached a lofty £53,000.
At the lower end of the scale, there were plenty of lots to keep bargain-hunters happy. A remarkably solid 1982 Mini Mayfair Automatic sold for just £650, while an reasonably tidy Speke-built Triumph TR7 sold for £750 and a 1969 Austin 'Landcrab' barn find made £750.
Our auction highlights are below, but for full details see Anglia Car Auctions or call 01553 771881.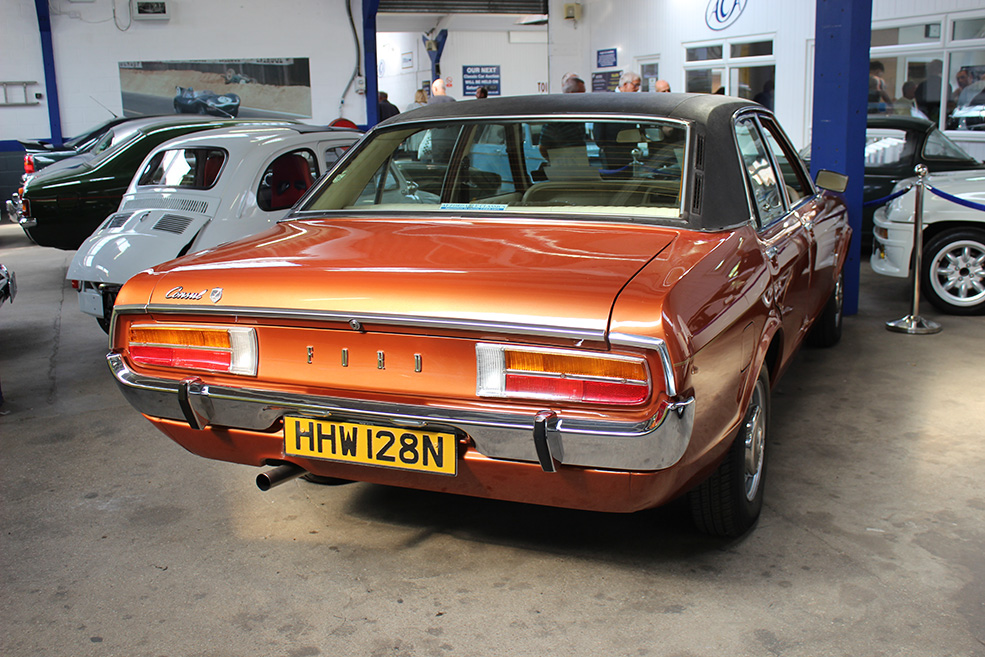 No less than five MkI Granada/Consul variants were offered, as well as later MkII version. We particularly liked this 1975 Consul 2.5L, offered by impressionist and comedian Jon Culshaw. Subject to a respray in 2006 and showing a mileage of 31,967, it sold for £10,600 against an estimate of £7500-£9000.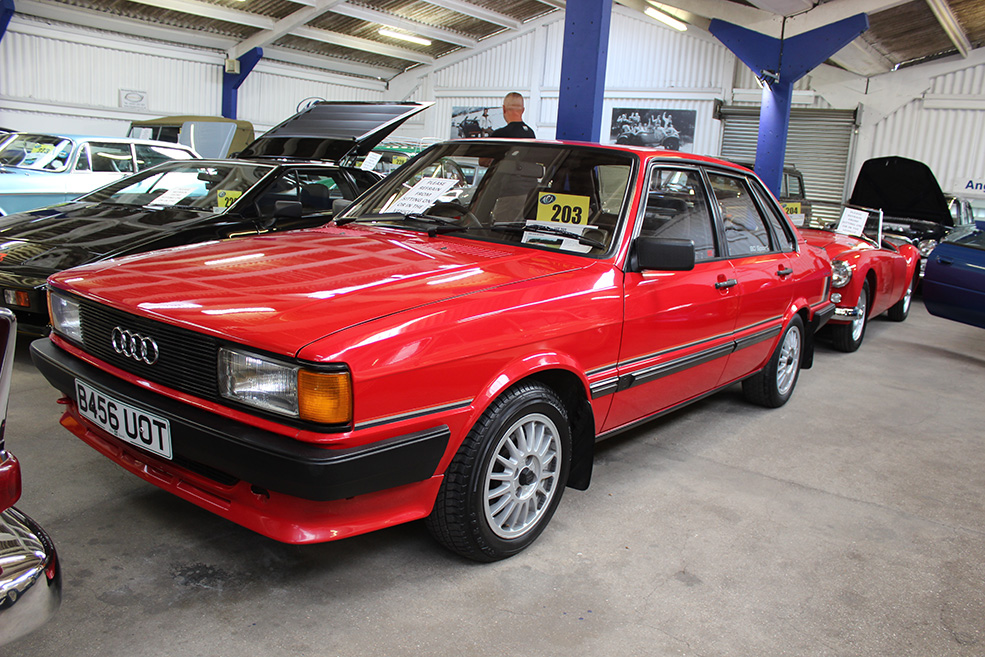 One of the auction's biggest surprises was this 1984 Audi 80 Sport, which had been unused for many years and showed just 54,778 miles on the clock. Looking smart in red with original graphics, it smashed through its £4000-£5000 estimate to sell for £9116.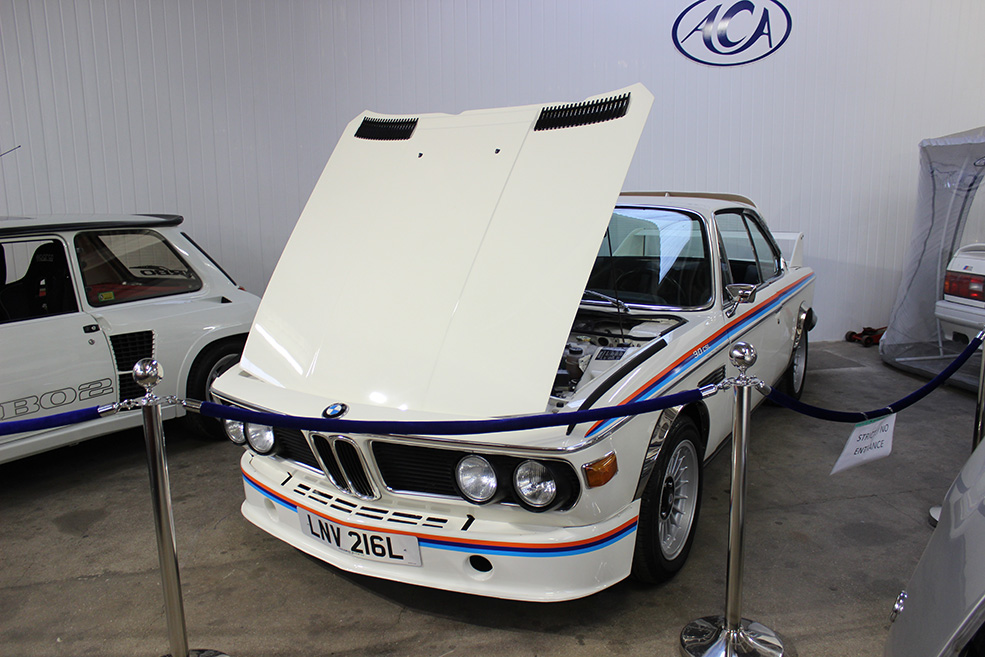 Despite a lack of documents and a later M30 engine, this left-hand-drive 1973 BMW 3.0 CSL with genuine Batmobile parts was the auction's star, selling for £78,440 against an estimate of £50,000-£60,000.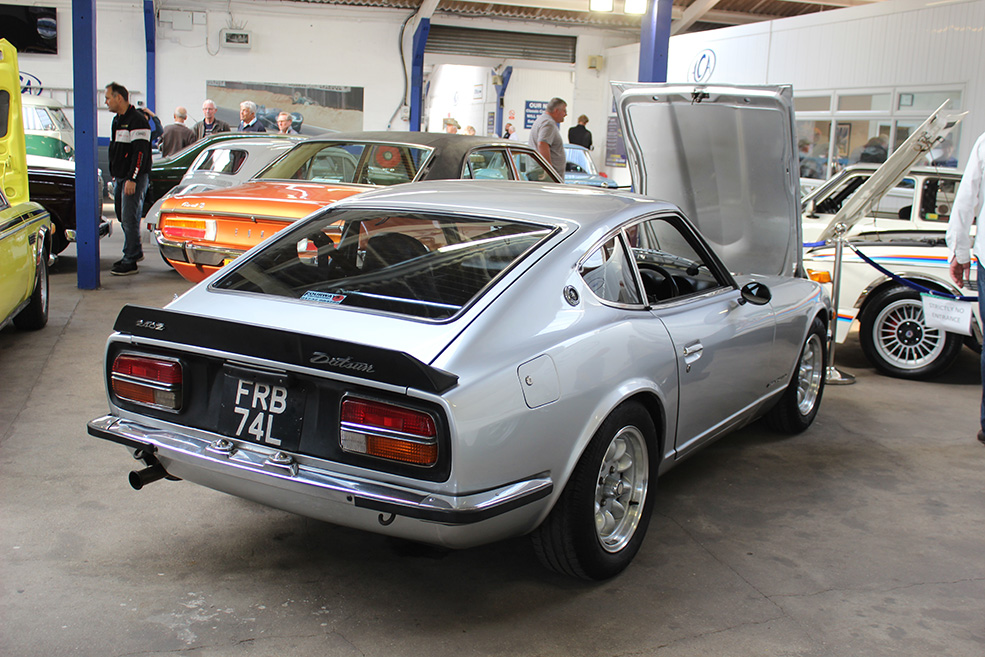 Fitted with a later 280 engine, triple Weber carbs and a Safety Devices rear rollcage, this 1972 Datsun 240Z had been predicted to sell for £12,000-14,000, but would reach an impressive £22,260.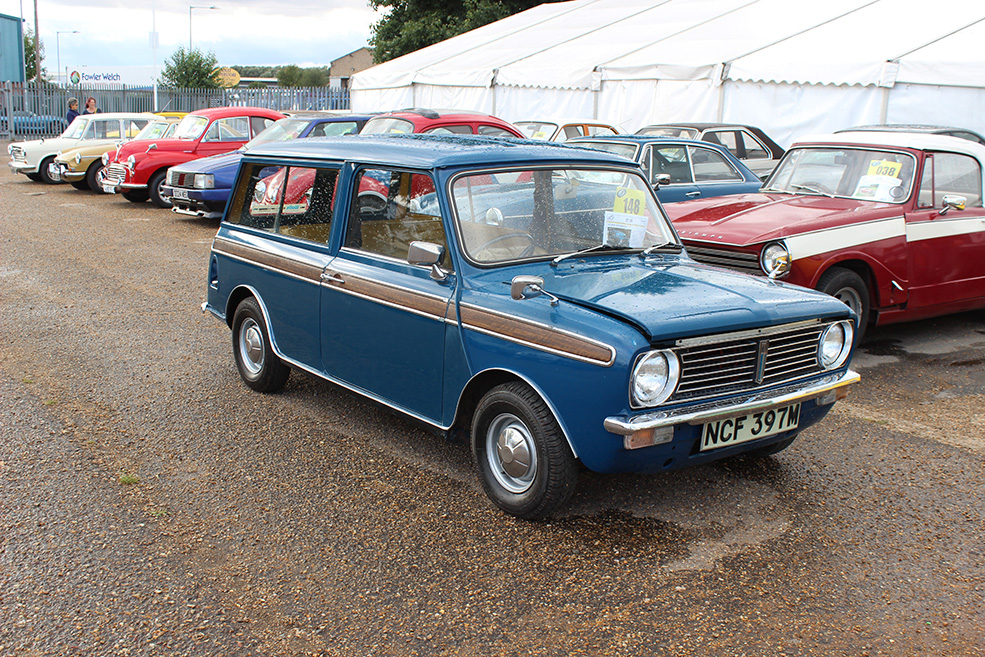 Despite what appeared to be the fitment of a later A-plus 998cc A-Series engine and pattern-type cover sills, this 1973 Mini Clubman Estate in attractive Teal Blue was remarkably original .With the odometer showing a very low 35,557 miles and a fair amount of history, it looked good value at £4346.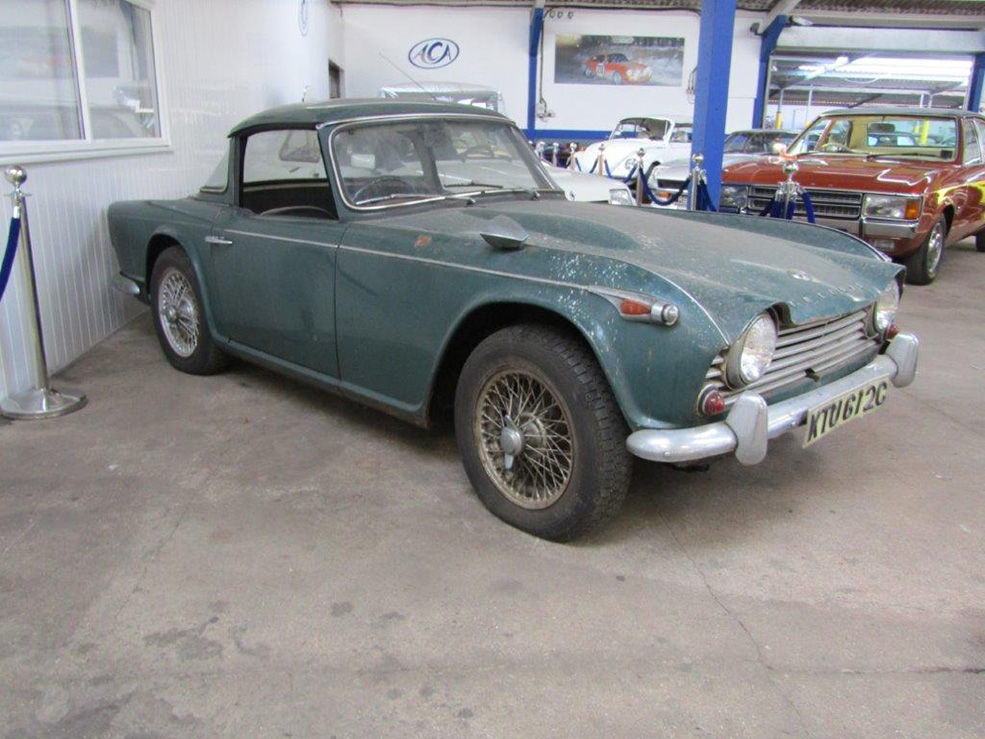 Creating a huge buzz was this 1965 Triumph TR4A, which had been parked up in a domestic garage since 1983 awaiting a restoration that never happened. In sound condition and with no reserve, it sold for £13,356.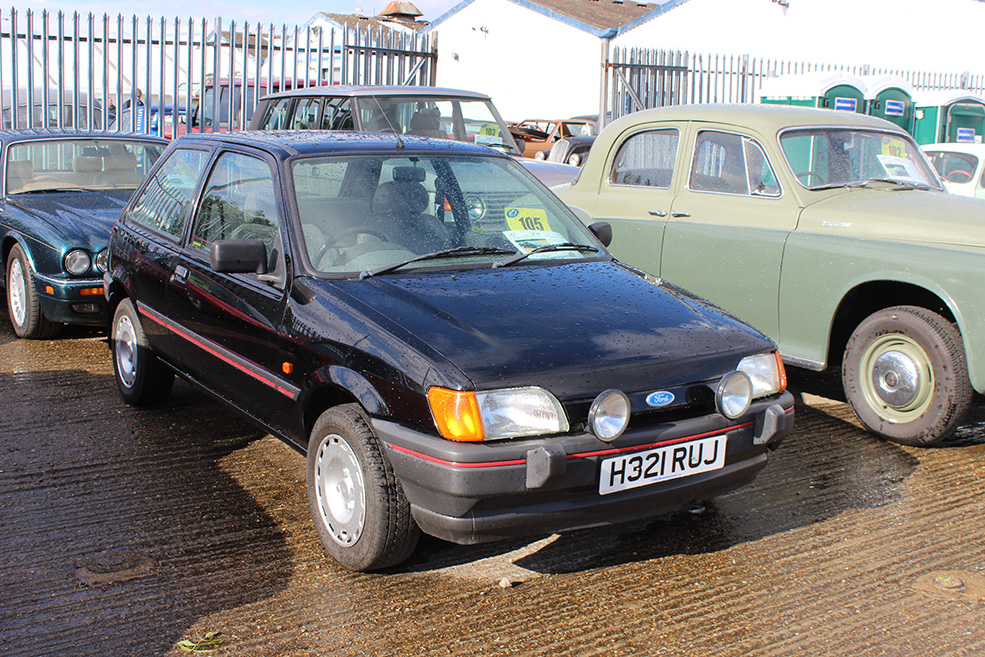 Our News and Markets Editor Jeff had his eye on this 1990 one-owner Ford Fiesta 1.6S. Unlike many MK3 Fiestas of its age it looked very solid indeed, with an immaculate interior and just 38,000 miles showing. Estimated at £3000-£4000, it fell just short at £2862.