Practical, durable and timelessly handsome, the Volvo Amazon could be the perfect everyday classic. We sample a well used 112S example
Words and images: Jack Grover  With thanks to: Peterborough Classic Cars
Volvo is so closely identified with solid but staid saloons and practical estate cars that the marque's sporting side gets overlooked. But it's been there for a long time. The forebears of the 'Amazon', the PV444 and 544, carved out a good reputation in American saloon car racing and international rallying (especially the gruelling East African Safari) thanks to their rugged build and tuneable engines.
The American-market version of the PV444 came with twin carburettors as standard, giving it strong performance for a relatively small car. The 120-Series (what is better known as the 'Amazon') continued that theme, with the Americans getting the 122S version of the saloon with a high-compression ratio. In the UK we had the choice of the entry-level 121 with a single carb, but with many Amazon buyers specifically looking to ease the business of driving many miles on Britain's growing motorway network, the twin-carb version with performance akin to more established executive saloons was the favourite.
Most classic cars wouldn't be described as low mileage if they had a six-figure number on the mileometer – especially a mass-produced saloon car from the 1960s. But most cars aren't a Volvo 'Amazon'. Yes, that's not low enough to guarantee that this car will be a box-fresh example with no trouble spots or issues, but the Volvo's reputation also proves that examples that have been cared for can shrug off this sort of mileage where lesser contemporaries would be falling apart.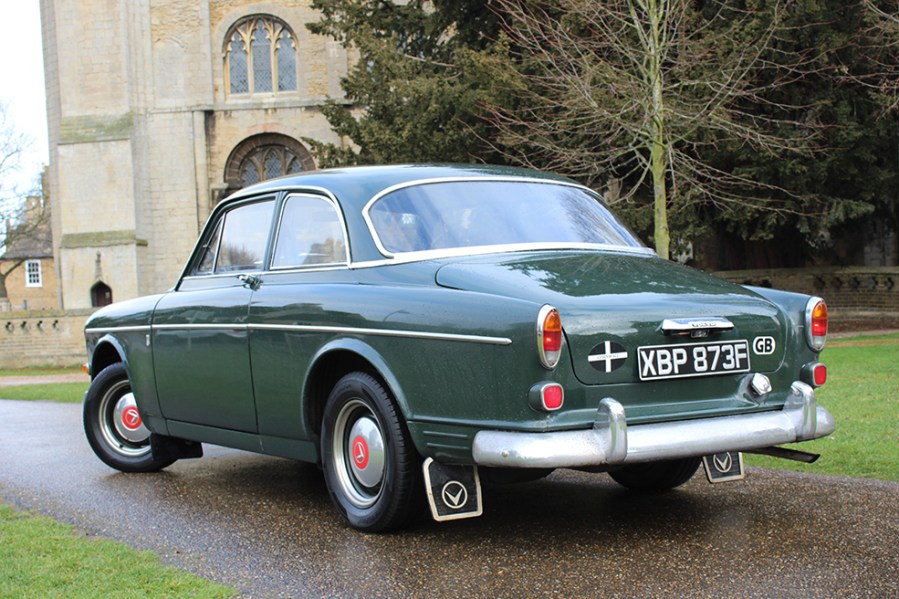 A lot of Amazons were bought precisely because they were a fairly standard saloon that was designed and built well enough to rack up a lot of miles – ideal for people who had to pound the motorways on business or did a lot of driving holidays. This one (for sale at time of writing at Peterborough Classic Cars) presumably led a busy life, since it accumulated 88,000 in just over ten years, before going into dry storage in the early 1980s. It was extracted in 2019 and recommissioned and has covered 13,000 miles since. So it's a well-used car.
It's also a well looked after. According to the history file, that recommissioning didn't involve much – if any – metalwork, implying that it was pampered when it was in use and the storage certainly was dry. There is a record of a respray in 2019 and the dark green paint is certainly in good condition all over, with no sign of corrosion around any of the wheel arches, lights or windows, nor on the door skins or sills. Nearly all of the chrome is in excellent condition, with the exception being the rear bumper, which has some slight pitting (this would be re-chromed before final sale). Most Amazons are seen on the later ventilated steel wheels or aftermarket alloys – this one is on the earlier solid wheels with the big hubcaps and both the chrome and the painted Volvo logo are in good condition.
The history and the appearance suggest that the interior is original, but is still in very good general condition. There are no tears, rips or worn patches in the tan vinyl and the dashtop and headlining are similarly tidy. So is the thick black plastic floor covering. There is no damage to the steering wheel or horn ring, and all the instruments and switches worked correctly (the addition of a starter button slightly hidden under the dash took a little figuring out!). The door cards and rear side trims are in worth mentioning for their immaculate condition. The only defect we spotted was that on a wet and wild day there was a small amount of rain finding its way inside through the driver's side rear quarter window seal, but the seal and latch would be rectified before any sale.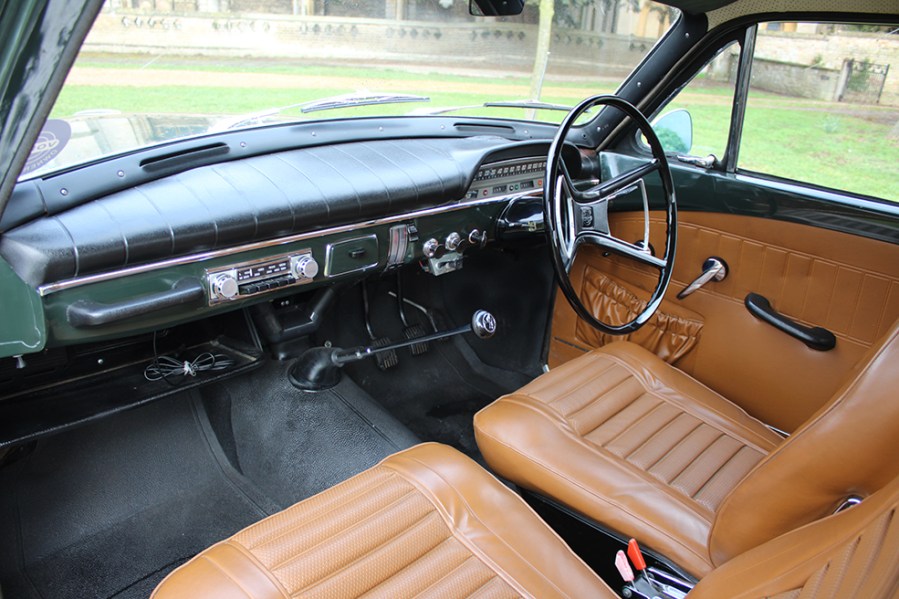 Clean, unbroken and smart looking paint on the arches, bulkhead and inner wings greet you when you pop the bonnet. You also notice the newly fitted remote brake servo. Otherwise it all looks straight, tidy and original. The 'pancake' type air filters on the twin SU carbs have the correct 'Volvo' stickers. Fluids look clean and up the correct levels. There is an un-used, disconnected ignition coil attached to the bulkhead, but a more modern one bracketed to the inner wing running an electronic ignition system. Other new or recent components can be spotted, like shiny new horns. The wiring all looks good, with a mix of clean-looking original parts with the fabric insulation and more modern plastic. There are no signs of any fluid leaks.
The 1.8-litre 'B Motor' fires up very easily and idles with the steadiness of an engine running on electronic ignition. It does need to run for quite a while before it will pull cleanly without any choke – even once the temperature gauge settles smartly in the middle of its travel, it still needs a little longer. Once everything is nice and warm it runs smoothly, and with the ease and lustiness of a big twin-carb engine that endeared it to buyers facing a lot of miles. This 122S has a newly fitted set of radial tyres and slightly uprated springs.
Even on choppy Fenland roads it sits nicely on the road and things remain comfortable and restrained – if anything the stiffer springs help restrain the decidedly classic body motion without unduly affecting ride quality. Steering is smooth and responsive. The big straight gear lever selects gears up and down the 'box with ease, and the overdrive allows for relaxed (and presumably economical) cruising. Even without a servo the 122S's brakes would be decent enough, but this addition greatly reduces effort and application needed at the pedal, helping what is already a decidedly modern-seeming classic feel even more ahead of its time.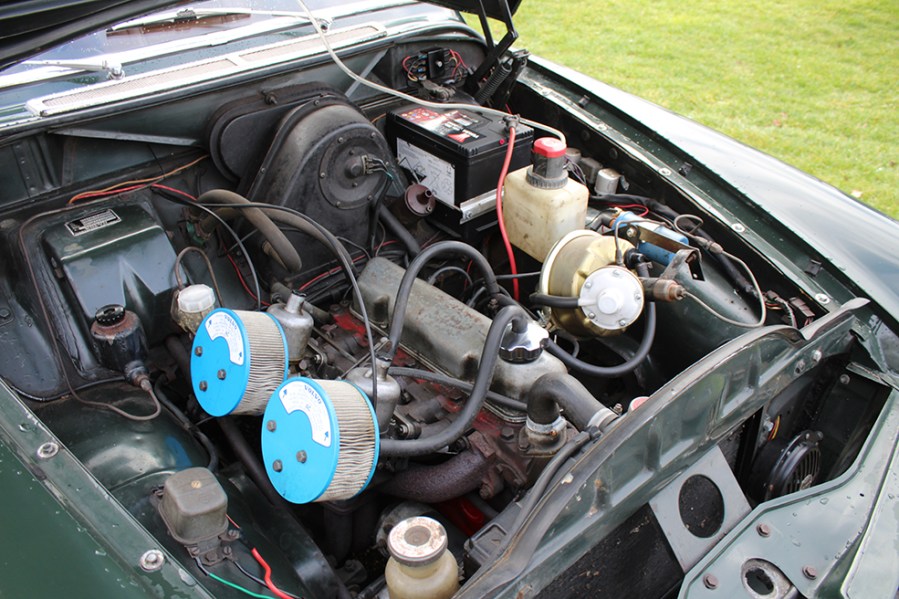 Volvo Amazon 112S: our verdict
The 'Amazon' ticks a lot of boxes when considering what might be an ideal classic car. The one concern these days is usually the condition of the body, trim or interior and there are no worries in any of those departments here. It would be a shame for a car used to – and so well suited to – covering miles to be relegated to occasional or show use. This Volvo would suit anyone who wants a practical and durable car with classic looks and much better than average performance for its age. Perhaps to beat a local Low Emissions Zone with something durable, re-buildable and tax exempt?