Classics World's Matt Bell drives and reviews the Triumph Vitesse
The Herald range may well have been old-fashioned by the standards of its competitors but its simplicity worked to Triumph's advantage; the separate chassis construction enabled the firm to produce the car as a saloon, convertible, estate and even a van.
It also allowed Triumph to address criticism of the Herald's mundane performance by installing the firm's straight-six engine, initially in 1600 form and then, from 1966, the 1998cc unit shared with the 2000 and GT6. Running twin Strombergs, this was good for 95bhp.
The uncomplicated nature of these cars made them DIY-friendly, but the flipside of that is that so many have been the subject of amateur restoration over the years.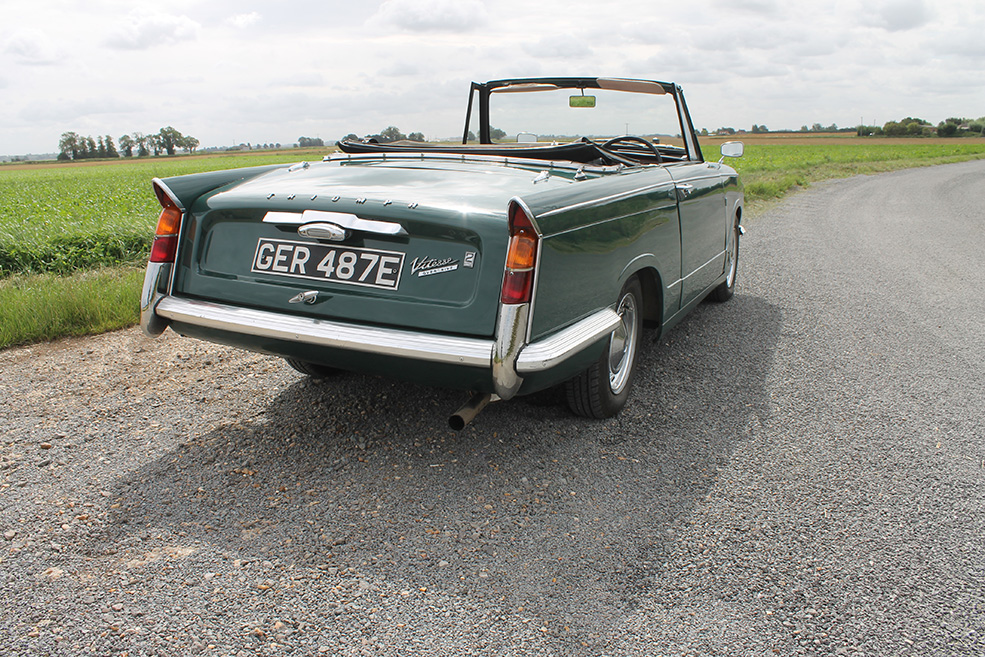 This example, though, has survived its 50 years unmolested. It appears never to have been welded and its general patina suggests it has been used sensibly and cared for sympathetically by its previous owners.
With 92,000 miles showing, it wants little given its recent near £6,000 engine rebuild by TRGB – the car is in top working order.
There are a few blemishes around the edges, but given that it is 50 years old the original paint is in beautiful condition and so is the red leather interior, both of which are confirmed as the original specifications with proof provided by a British Motor Industry Heritage Trust certificate.
The car comes with an array of history including a memory card full of step-by-step images of the engine rebuild so the next buyer can know exactly what they have bought. Also included in the sale is invoices for all other work carried out over its 50-year history, including all MoT certificates.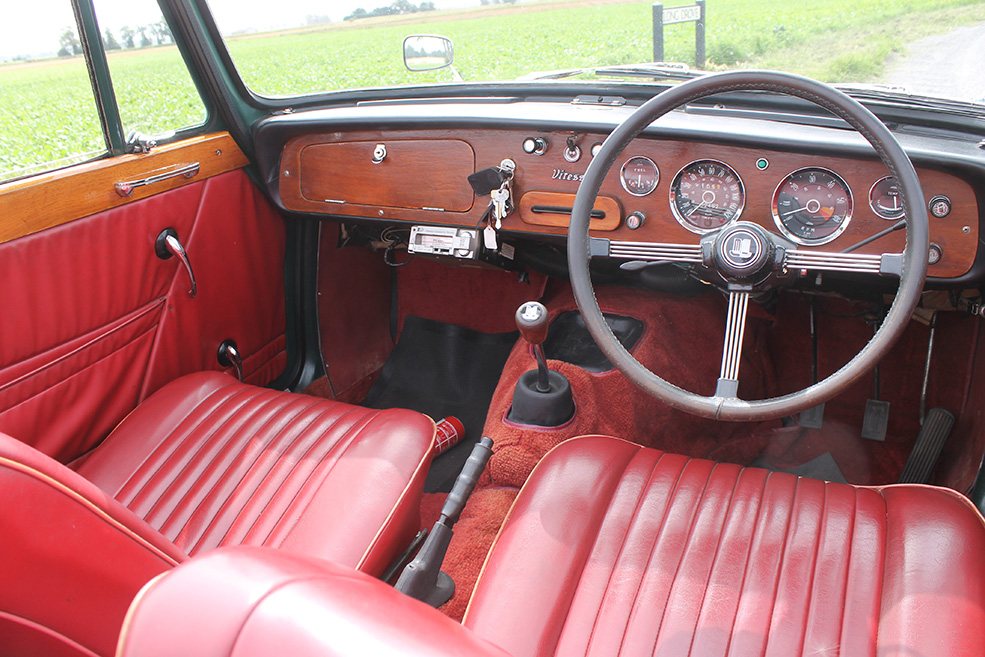 ON THE ROAD
The straight-six engine endows these cars with a character very different from the Herald. The exhaust emits a delightful sound that echoes through the countryside, bouncing off village stone buildings as you blip the throttle.
With the roof down, the Vitesse makes open-air driving a possibility for four adults and at cruising speeds it is a great way to travel. This example pulled well and felt nice and tight underneath.
Although fitted with the optional disc brakes, the bite felt a little loose and could do with perhaps an upgrade to bring them up to modern standards.
We tried the car on a warm summer day, so didn't need to drive with the roof up, but this was also in good condition for an original piece.
The Triumph straight six isn't exactly a high-rev screamer but is a nice torquey unit, which meant that B-road blasts can be entirely controlled through third gear, with the occasional use of second for slower corners.
On modern tyres and with the security of fitted front seat belts the famed near-100mph top speed shouldn't be a problem. In fact, there were no noises or rattles to report at all, suggesting a solid rebuild by TRGB.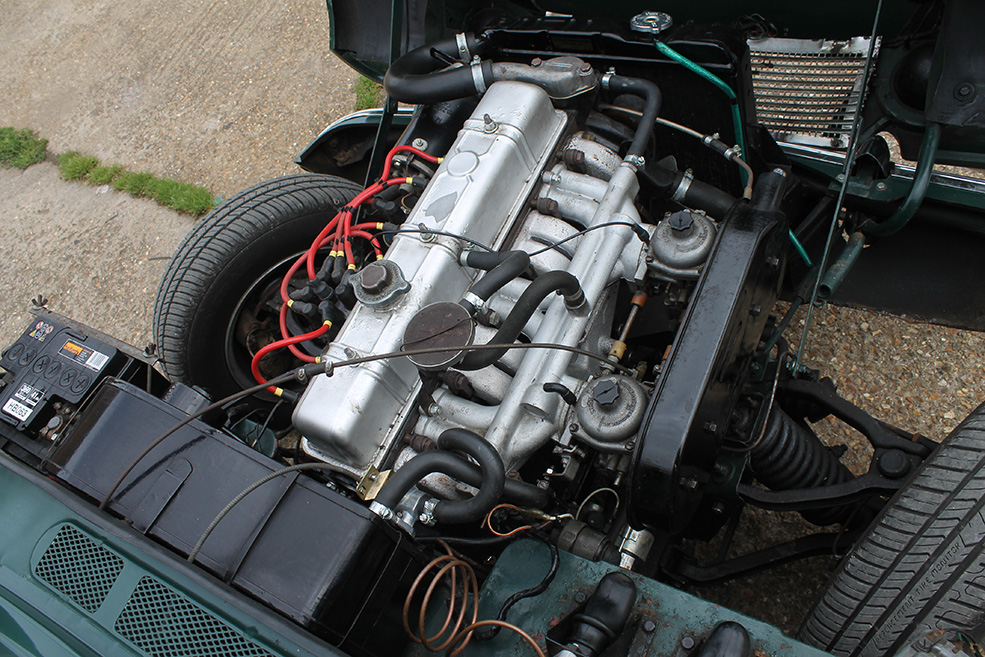 VERDICT
At a shade under 12 grand, this Vitesse represents a painless way to get into Triumph Sports Six ownership. On the button and ready to go, it's an ideal car for somebody who just wants to get in and drive as it wants for nothing. With a history to back up all previous work carried out and an ownership brief of where it's lived, this is a sure buy for a Triumph fan.
TECH SPEC
ENGINE:    1998cc
POWER:     95bhp
TOP SPEED:   96mph
0-60mph:  12.5 secs
ECONOMY: 24mpg
GEARBOX: 4-spd man O/D