Classics World's Matthew Bell test drives and reviews the Porsche 993 911 Targa…
The 993 has received a lot of positive press of late. With all modern 911 variants (bar three) becoming turbocharged, more and more buyers are turning to previous models whose flat-sixes haven't been hindered by the introduction of forced induction, with the 993 becoming the pick of the bunch as the last air-cooled 911. Arguably, it was the cherry-on-top car of the 911 life, with many agreeing that its unhindered drive was lost in the 996/7 and now 991 variants. After driving this stunning example from Wallis & Son, it is no surprise that it has constantly received raving reviews.
The term "must be seen to be appreciated" is a typical salesman term used up and down the country. I know personally that if a garage quotes this I'm likely to never visit them. Buyers are not stupid, they know that all cars need to be seen to be fully appreciated, and buying a car from images provided by the seller could prove fatal. But to heck with it, I'm going to use the term. This example is truly stunning, and its silver paint goes under the radar on adverts as it's difficult to highlight just how clean it is through images. This 993 bared the sticker "Porsche Club GB" proudly on its windscreen and I'd go as far to say that the previous owner was clearly someone who fully appreciated his car and spent the years looking after it.
Today, 285bhp doesn't seem much from a 3.6-litre flat-six, especially when hot-hatches are pushing the 400bhp mark. In this case, the figures don't tell the story. The way the 993 makes you feel cannot be replicated. Those who haven't driven a 911 find it difficult to understand why they're so good. There's something about an air-cooled flat-six as it pushes on past 5000rpm making the hairs on your arms stand on end. It's a unique sound, recognisable to any petrol head. It's clean, smooth and progressive. It's also very fast, if you were wondering.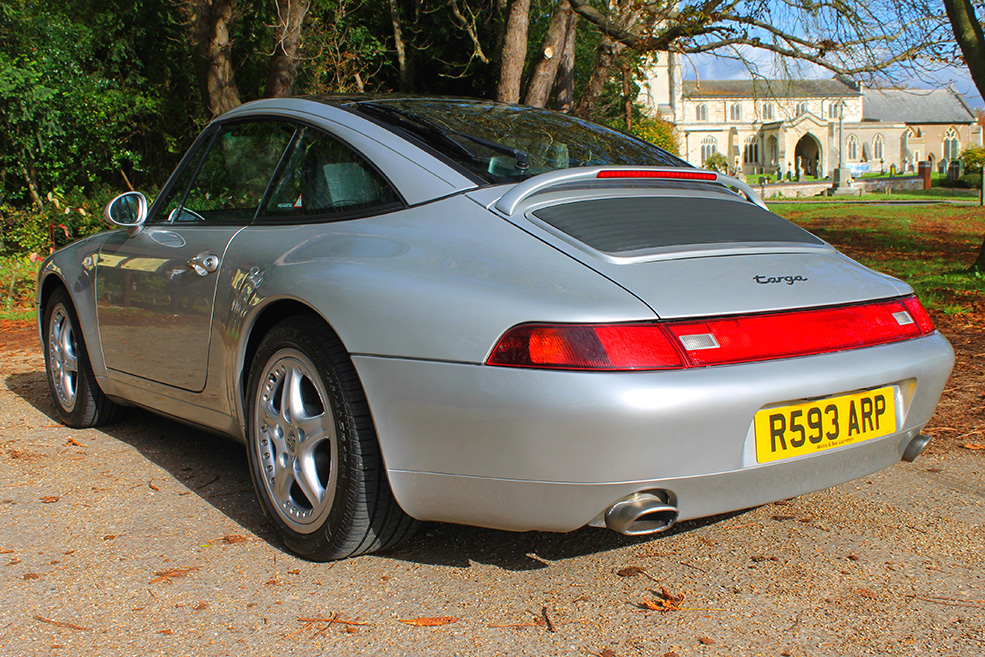 This car was parked in Wallis & Son's warehouse. I say warehouse, the picture above will show you that it's hardly a warehouse, with many of the cars underneath tailor-made covers. The paintwork was almost immaculate; for a car that's covered 78,000 miles you'd be confused. On start up there were no quibbles and its cold start cycle was smooth before it ticked over quietly when warm.
Anyone who has driven pre-2000 911s will know that the biggest battle to begin with is the clutch. It's odd to get used to. It's a heavy operation with a long reach and leaves you questioning whether you've positioned the seat correctly. Once you've got going, however, it's just as easy to drive as any other classic. With its six-speed manual, cruising at 70mph was peaceful and comfortable. When the opportunities arrived, it did have you reaching for lower gears and give the old girl a little poke. Speed pickup is immense and pins you back in the seat. You'll also have the urge to leave it in third for obvious reasons.
This example was faultless when it came to the electronics, too. The radio had been replaced by a more modern Kenwood system, but it doesn't take away from the look inside as its hidden further into the dashboard. Being a Targa, the roof operation was as it should be and the roof lining itself looks as if it's recently had a spruce up. On days like this when I tested the vehicle it would've been rude not to bring the roof down through the countryside.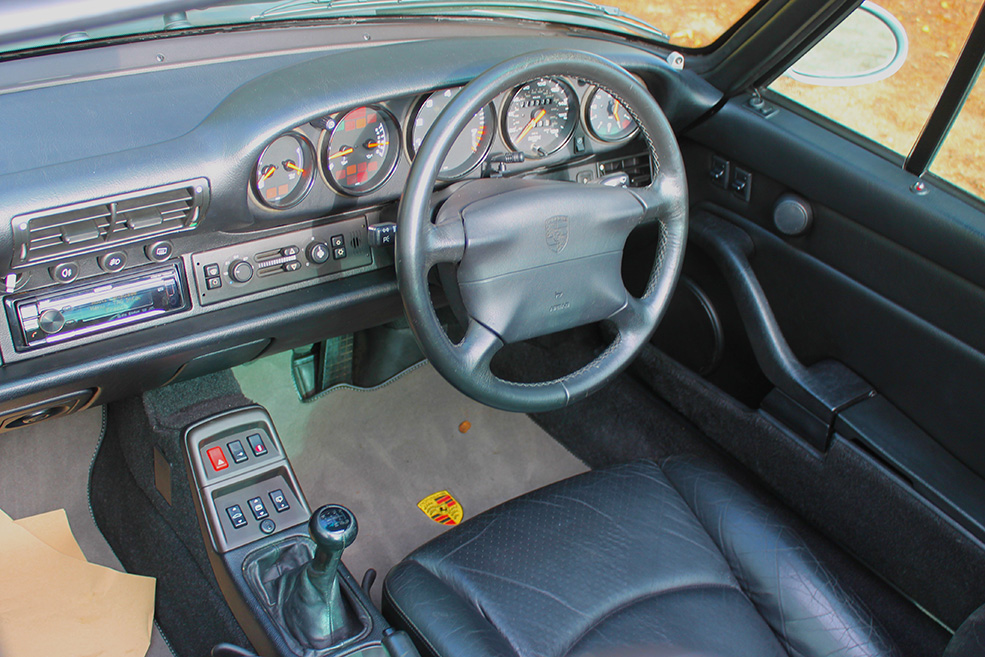 There is room in the backseats for small persons, but I do mean small persons. If I'm honest, the rear is in such an immaculate state that you probably wouldn't want anyone back there anyway. It appears that the previous owner felt the same way.
I'm struggling to pick many faults with this one. The service history backed up its image with receipts and MOTs from across the decades. This car has just turned 20 years old and you'd be mistaken for thinking that it rolled off the production line no more than 10 years ago, as such is the condition of it. If you're in the market for a 911, this 993 Targa is the perfect car for you. Not only is it the last air-cooled flat-six but it's arguably the best of the bunch. It's also appreciating well, so you won't lose your money with this one!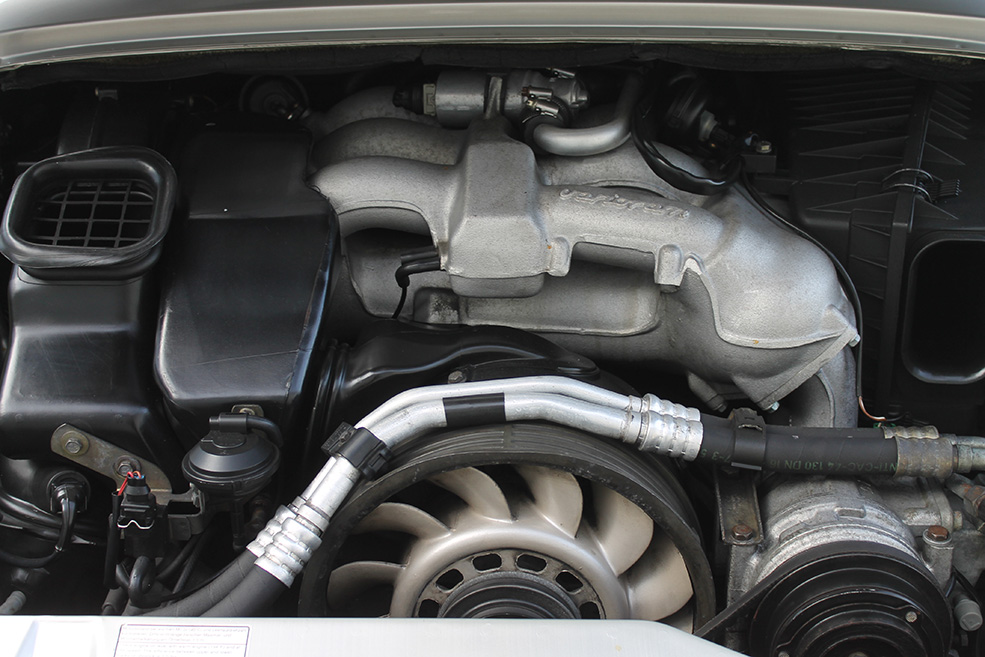 Tech spec
Engine: 3600cc
Power: 285bhp
Top Speed: 171mph
Economy: 30mpg
Gearbox: six-speed manual