Classics World's Rob Hawkins test drives and reviews the MG TF…
The values of used MG TFs are seemingly increasing, whereas the earlier Hydragas-sprung MGF has yet to catch up. So maybe now is the time to find a TF in good condition and keep it, or maybe collect several MGFs in anticipation their values will rise.
The TF first appeared in 2002, replacing the MGF that was launched at the 1995 Geneva Motor Show. MG returned to traditional coil sprung suspension at all four corners (coilover in damper design) with the TF, but retained the use of front and rear subframes and the K-series engine with its notorious head gasket problems. This has been largely fixed with a multi-layered head gasket (as used on the Land Rover Freelander's 1.8-litre K-series engine), uprated head bolts and a similarly uprated oil rail which the head bolts are threaded into.
A TF in good condition is a fantastic value for money sports car, so is this one from Tasker and Lacy a worthy contender? On paper, the facts and figures look promising. The mileage is low for a 15-year-old sports car. Records show that at its first MOT test, in October 2006, there was just over 18,000 miles on the clock. The following May, it was tested again and had only covered 200 miles, possibly due to winter, suggesting it had been stored. It then clocked up an average 4,000-5,000 miles per year until 2012, when a receipt with the car shows it had its head gasket and timing belt renewed at 39,000. The average mileage then slowed down to around 1000-2000 per year until 2015, followed by three or four thousand miles per year until now.
This particular model has the 1.8-litre K-series engine with variable valve control (VVC), so it produces 135bhp in standard tune, with a 0-60mph time of 8.2. However, it was remapped by Retro Sports Cars in January 2016 (and we checked this with them), so it should now produce 160bhp at the flywheel. The coil packs, HT leads and spark plugs were also renewed at the same time.
The interior is spec'd to a high standard, with full leather seats, faux alloy heater controls, a windbreaker and an aftermarket stereo head unit. A sticker on the windscreen suggests that Peter Jones of MGF Mania has probably swapped the plastic rear screen in the hood for one of his heated glass units, which is zipped along the top and secured with Velcro down the sides. It needs to be unzipped and folded flat before the hood can be folded down.
Having red exterior paintwork could be regarded as trouble for the future, especially if the sunlight gets the better of it. Fortunately, this TF's paintwork isn't showing any signs of fading. There's a slight colour difference in the plastic bumpers when compared to the steel bodywork, and the rear bumper looks as though it may have been painted since it left the factory.
Having just spent a few weeks with Kelsey's own 1997 MGF VVC, fitting Mike Satur's coilover conversion kit in place of the old and tired Hydragas system, driving this TF is very similar. The main difference being in the build quality of the overall car. There may only be six years difference between the Kelsey MGF and this TF, but it makes a big difference in ride quality. The MGF has so many rattles and worn suspension components in comparison to this TF. Plus, this TF has solid subframe mounts, whereas the MGF has old, worn rubber mounts, so the ride quality is more positive and less rattly in this TF.
The performance of the remapped VVC engine is enthralling. Even in standard tune, a VVC engine is lively and rev-happy, so a little more power is always going to be a bonus. The Rover PG1 five-speed manual gearbox feels quick to negotiate and the clutch is sufficiently light, suggesting the clutch arm hasn't seized (a common problem).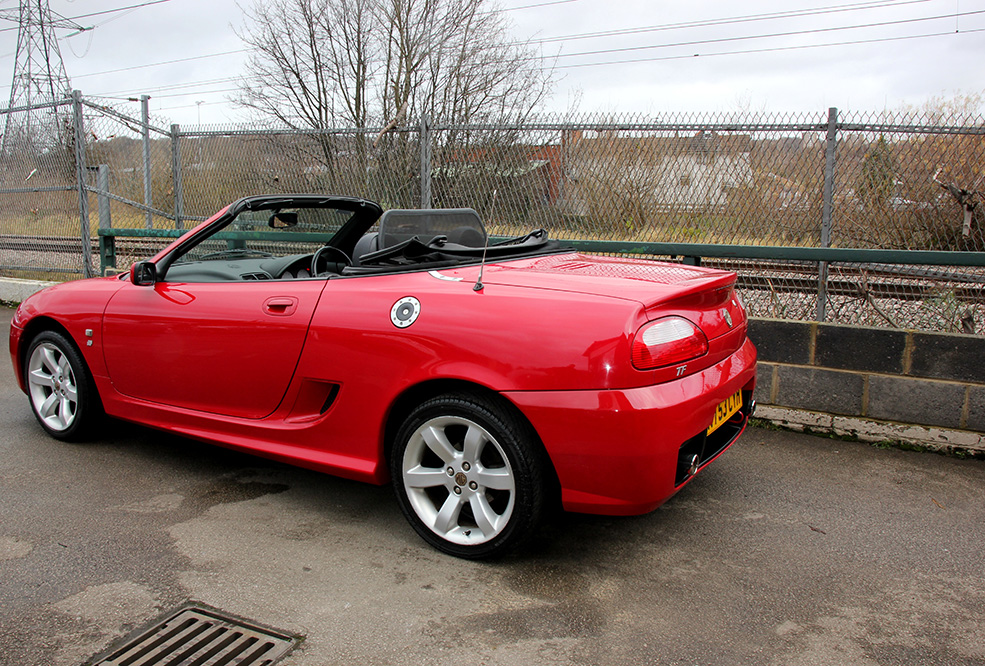 VERDICT
Speculation of an emerging classic is always a gamble, but it's a safe bet to anticipate that an MG TF will follow this path. Finding a good car will generally mean you have to pay a little more, but hopefully this will turn out to be cheaper than buying a tatty car and fixing it up. This TF is reasonably priced for its age and mileage. And even if you're not interested in speculation, it's a relatively cheap sports cars to have some fun with for 2018.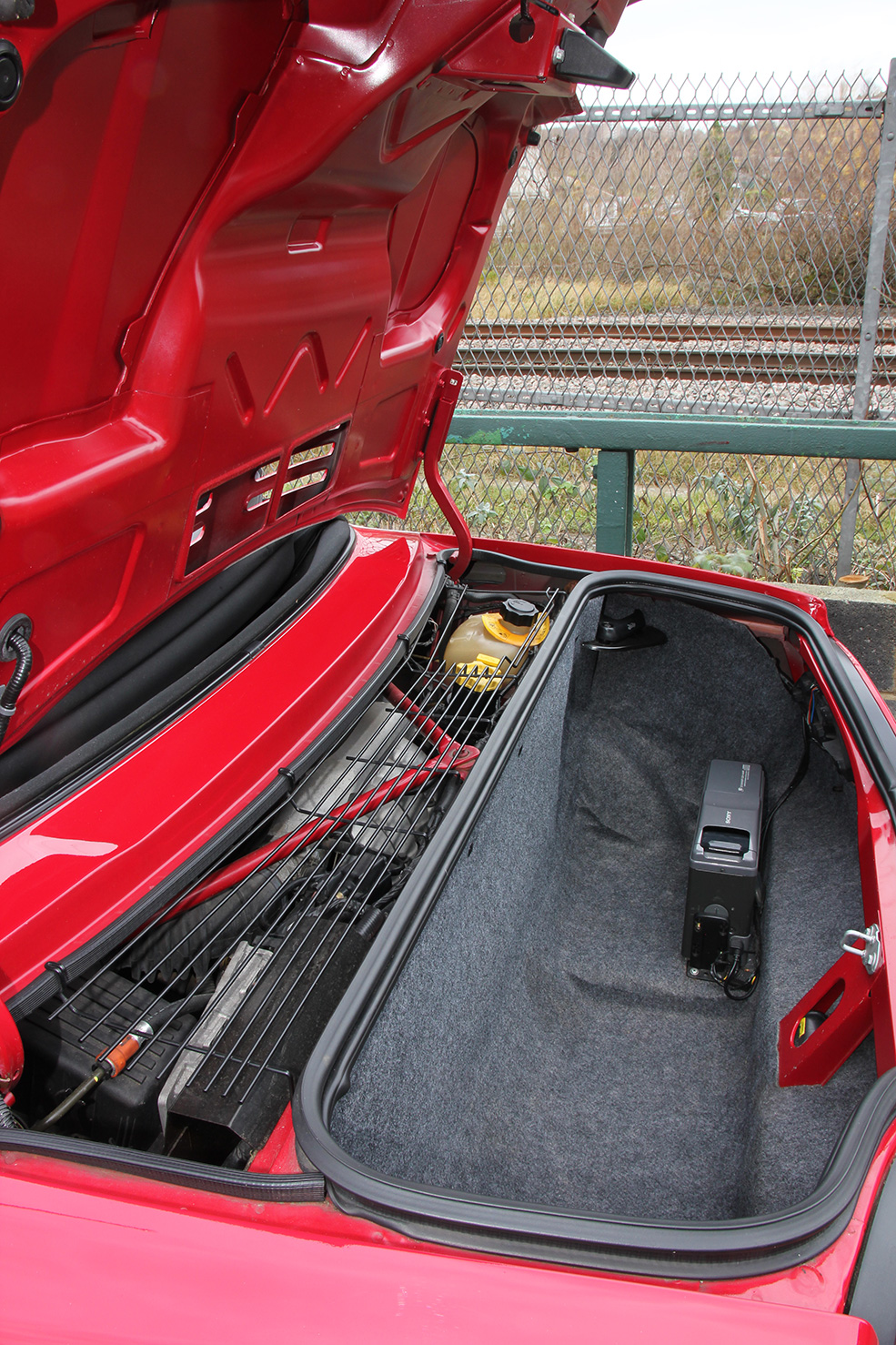 MG TF TECH SPEC
ENGINE: 1796cc 4-cyl
POWER: 160bhp
TOP SPEED: 127mph
0-60mph: 8.2 secs (or maybe less)
ECONOMY: 37mpg
GEARBOX: 5-sp manual
See more CLASSIC CAR ROAD TESTS