Paul Bussey road tests and reviews the Lotus Elan S3 Coupé…
The Lotus Elan has gone on to become a legendary sports car with it being the first Lotus to utilise a backbone type chassis and GRP bodywork. It was also Lotus's first commercial success, in terms of sales it was quite advanced for its time, featuring four-wheel disc brakes, four-wheel independent suspension, rack and pinion steering and not forgetting that 1558cc twin-cam engine. This all added up to a car that was extremely light, handled very well and was pretty quick, too. The Elan was designed by Ron Hickman, also of Black & Decker Workmate fame, amongst other things, and production took place between 1962-1973. A span of which encompassed several different models including the 1500, 1600, S2, S3, S4 and Sprint. Elans were originally built as Roadsters, but a FHC was offered from 1965 with the S3 model.
Exterior & Interior
The car on test here is an Elan in S3 Coupe guise, which has been fitted with a replacement Lotus backbone chassis at some stage in its life. The car is beautifully proportioned from every angle and the pop-up headlamps ensure the clean lines at the front are maintained when they are closed. As with a great many older GRP-bodied sports cars, the paintwork can be very susceptible to all manner of reactions. From a distance, the red paintwork looks superb, it's only when you get up and close that you notice some minor ailments, with microblistering in places, a little sinkage and some other small blemishes. That said, the paintwork is all quite stable and nowhere near the stage where it needs any immediate rectification. It looks like the bumpers have been repainted silver at some point and the steel wheels have also been the subject of refurbishment, however. The driver's door also stands a little proud at the lower left hand corner.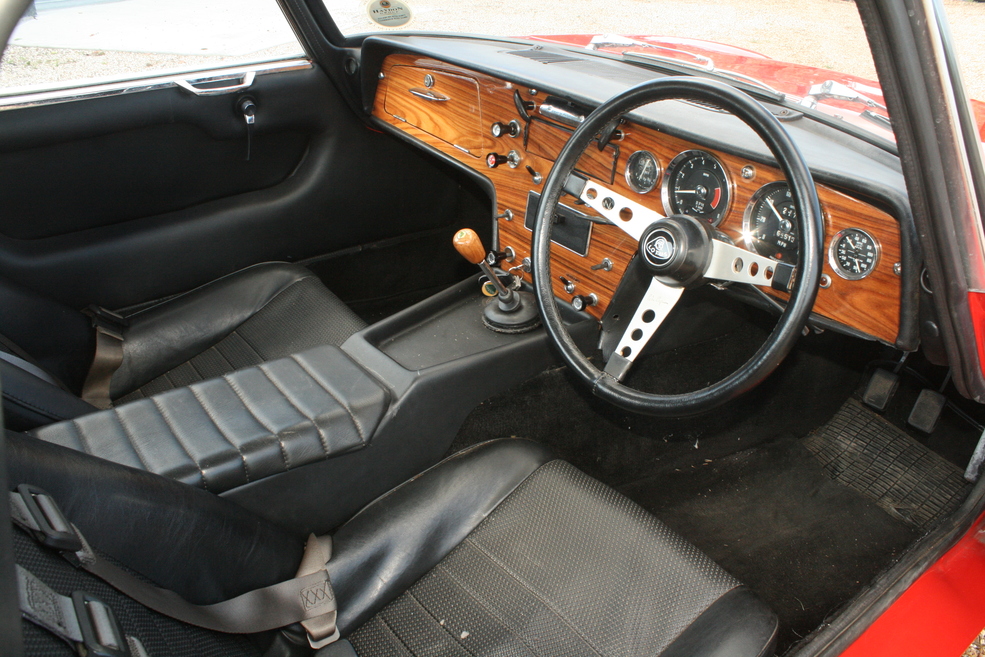 The condition of the interior is commensurate with a car that's been lightly used over 50 years. There's some wear and a tiny nick in the squab of the driver's seat. Other signs of ageing include some cracks to the trim at the base of the wooden dashboard. The inertia-type full harness seat belts are a very neat and desirable fixture, as is the ignition master cut-out switch.
On The Road
You sit quite low down in the Elan; a proper sports car seating position. Our twin-cam engine is fitted with a pair of Dellorto 40mm carburettors, which breathe through an airbox, resulting in the induction roar becoming slightly muted. Your left arm is raised up and rests on the centre console, which affords the perfect position for gear changing. The small shifter has a fairly short throw, with a clunky mechanical action. This is the first time your humble scribe has been behind the wheel of an Elan and having garnered so much good feedback over the years, I was about to find out for myself. Vendor Andrew Hebron initially advised me to go easy, and then said, no, go and enjoy yourself. I did! Everything that I'd heard and read was all true; the Elan is a fantastic driving car. The steering is so wonderfully light and positive and whilst I'm not keen on the phrase "chuckable" it's apt in describing the handling; you can place the car anywhere you want with the most consummate ease. The Elan really needs to be driven to fully understand its many idiosyncrasies but you will not be disappointed!
Verdict
This S3 Coupe will offer its next owner a marvelous, addictive, sports car driving experience for sure. It comes complete with a comprehensive history file, detailing a great deal of servicing and maintenance work over the years, so you can be sure it has been well looked after. New parts fitted include a new clutch kit in 2008, while the Twin-cam engine was rebuilt to produce 150bhp by Vulcan Engineering back in 1986, and in 1987 a pair of DHLA 40mm carburettors were fitted. While the paintwork may not be perfect, this Elan is still a very good and useable example.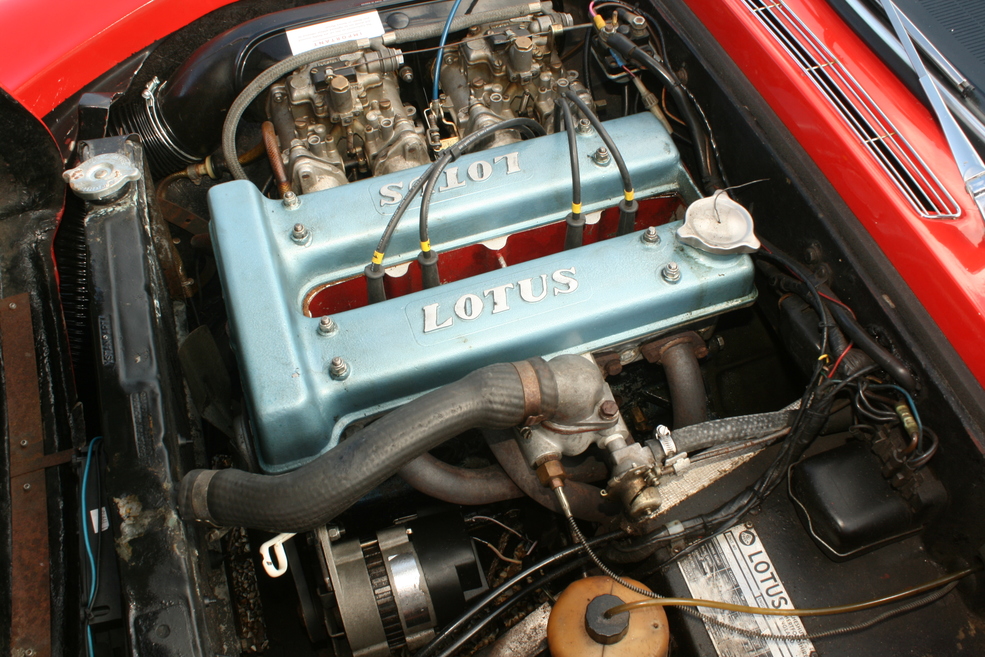 Tech Spec
Engine: 1558cc DOHC
Power: 105bhp@5500rpm
Torque: 108lb ft@4000rpm
Top Speed: 112mph
0-60mph: 7.5secs
Economy: 25.3mpg
Gearbox: 4-speed manual