Classics World's Paul Guinness test drives and reviews the Land Rover Series 1…
We're going right back to basics via this Land Rover Series I, a superb looking canvas-topped example that's recently been the subject of a thorough restoration by a well-respected marque specialist. Built in 1956 and first registered early the following year, it's a late-model example of its type, with the Series I Land Rover lasting almost exactly a decade from its launch in 1948; but is it impressive enough to justify its near-£30,000 asking price?
Before we get into that, it's worth reminding ourselves of the history of the Series I, a model that initially came with an 80-inch wheelbase, permanent four-wheel drive and the same 1595cc petrol engine as the Rover P3. The first real changes came in 1950 when the headlamps had apertures cut for them in the grille rather than a mesh covering; there was also an optional hard top, while selectable four-wheel drive was introduced. In 1951, the Landie got its first bespoke engine – the 1997cc (52bhp) unit fitted to this example.
The 86-inch Land Rover arrived in 1953, which was also developed into Station Wagon spec complete with side rear passenger windows and side-opening back door. By the mid 'Fifties a 107-inch Station Wagon was on sale, with both 88- and 109-inch models arriving in 1957 to take Land Rover's first ever diesel engine.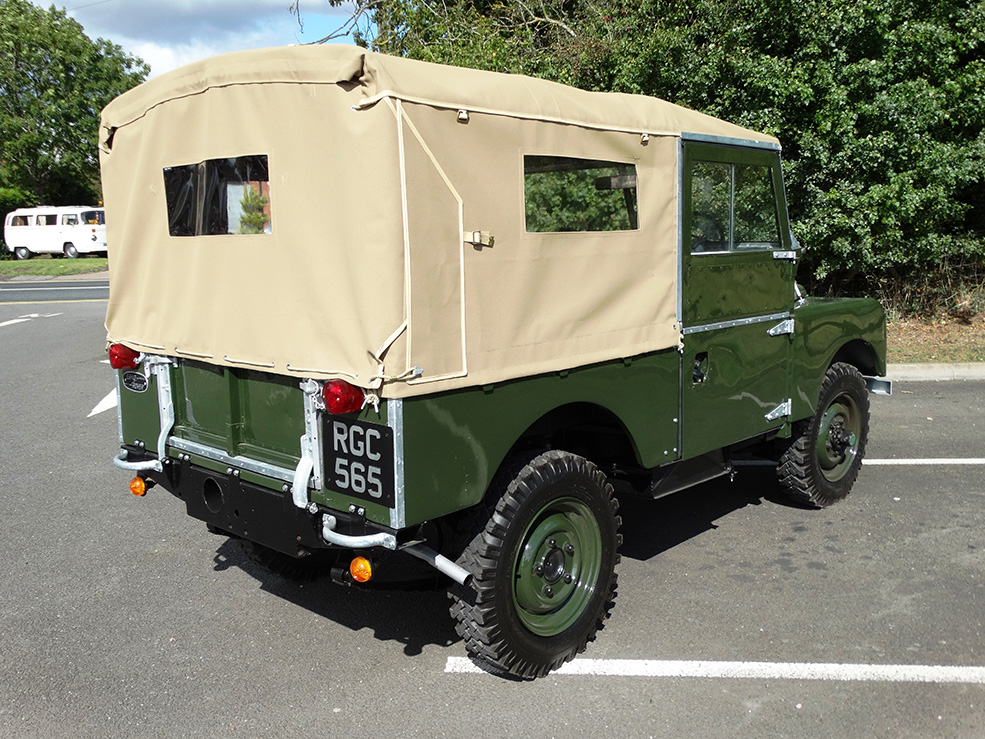 Perhaps inevitably, it's the earliest Series Is that are now worth the most, although any survivor that's been restored to a high standard will attract a high asking price. Although the Series I is the most basic Land Rover of all, it's also one of the most sought after – particularly if it retains some of its originality. In this instance, the chassis is the original one fitted to the vehicle more than sixty years ago, although it has been treated to a new rear crossmember (a common rot spot). A brand new bulkhead was also fitted during the restoration, the panel cappings have all been re-galvanised, and the bodywork has been resprayed to a high standard in original Bronze Green.

This Series I has also been thoroughly overhauled mechanically, with its original engine having been treated to new front and rear crank seals, a new carburettor, a new dynamo and more. The four-speed manual gearbox has been reconditioned, a new clutch has been fitted and both axles have been fully rebuilt and repainted. With all-new suspension and brakes completing what was a serious amount of work, the end result is a Series I that's mechanically fully sorted and ready to enjoy.
Apart from its respray, the Land Rover has been transformed cosmetically via a new Exmoor Trim canvas hood and seats (three up front), while the shot-blasted and freshly painted wheels (with free-wheeling front hubs) are now clad with brand new Deestone tyres.
Anyone who's previously driven a Series I will be aware of the basicness of its design, although this one's 2.0-litre petrol engine is smoother than most, revving sweetly through each gear change and enabling the driver to make reasonable progress. Top speed when new was less than 60mph, and yet tootling along a country B-road doesn't feel particularly sloth-like. At these speeds you don't need to worry too much about handling prowess, although even on the 'twisties' this particular Series I feels perfectly competent – and provides plenty of entertainment.
Nobody should expect a Series I to behave like a later Land Rover, of course, as there will always be compromises in terms of performance, cornering and ease of driving. This is one of the ultimate examples of utilitarian post-war motoring, and yet a well-fettled Series I remains an entertaining machine – as well as a potentially hard-working one. Having said that, we'd like to see this superb example go to a genuine collector who will give it the kind of retirement it surely deserves.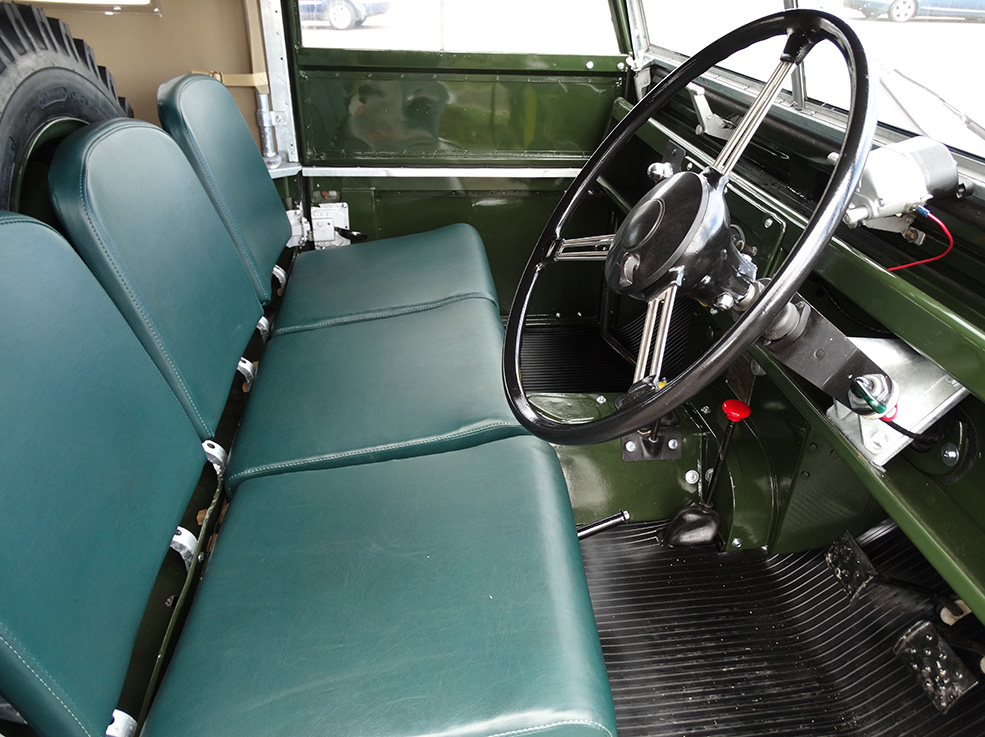 VERDICT
In the world of classic Land Rovers, less really does mean more – at least in terms of asking prices. It's hard to imagine a vehicle much more basic than a 1948-58 Series I, and yet these are the models that often command the highest prices. You can still pick up a restoration project from as little as £5000, but fully restored examples in superb order are easily topping £30,000 – which makes the value of this impressively renovated Series I perfectly realistic in today's market. For the Series I fan looking for a show-worthy example, it's the ideal choice.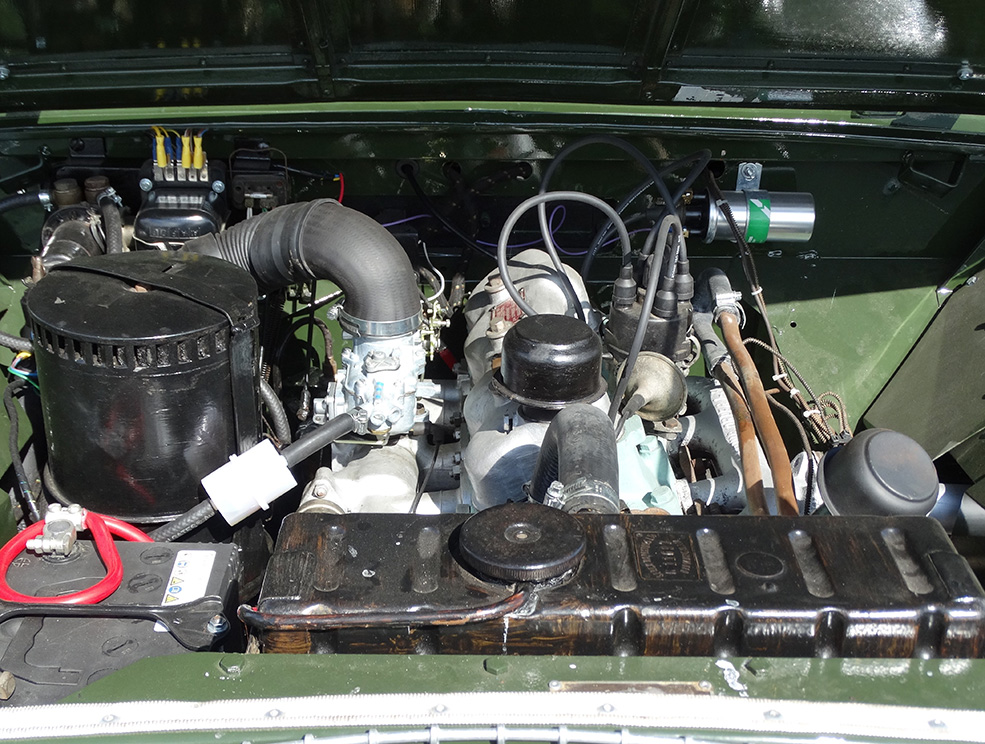 TECH SPEC
ENGINE: 1997cc 4-cyl
POWER: 52bhp
TOP SPEED: 58mph
0-60MPH: N/A
ECONOMY: 25mpg
GEARBOX: 4-sp man