Classics World's Jon Burgess test drives and reviews the Isuzu 117 Coupe…
Exclusive and difficult to build at the outset, the 117 Coupe passed through three generations during a 13-year career. At the height of its popularity, the 117's final evolution, known as the PA96 series, came to the market in 1977.
A new front grille, oblong headlights, wider tail lights and a more modern dashboard kept the 117's appearance relevant; to keep up with the fastest Celicas and Celestes, a five-speed gearbox and a larger 2.0-litre engine were added. As vendor Paul Marshall's PA96 rolled off the line, magazines and buyers were eagerly discussing the 117's replacement – a sleek, wedge-shaped car which had changed little in appearance from the Italdesign concept which spawned it.
Smart in appearance overall, this 117 was resprayed in its original white 15 years ago, needing attention in a few areas to halt the progress of rust. There are light scabs on the door bottoms and offside front wing, the rear wheelarch lips are just beginning to craze and the paint has cracked around the filler cap and bonnet edge. The nearside outer jacking point is just beginning to tarnish.
That's where the bad news ends however, as the rest of the car is sound, including the brightwork, floorpans and boot floor. The car has worn its near 140,000 miles well – with a sheaf of service stamps and history (printed in Kanji) to prove it. Employing the services of a translator may well uncover more details about its life in Japan; it's rare for cars presented at domestic auctions to have accompanying documentation. If your reading comprehension skills are good enough, there's also a Japanese language owner's manual.
A previous owner fitted a set of aftermarket Melber Scacchiera SRG alloys designed by Giugiaro. These rims first appeared on the Italdesign Asso di Quadri (Ace of Diamonds) concept car, a BMW-based design study which never saw production. The final car in Giugiaro's 'Asso' series, the 1979 Asso di Fiori (Ace of Clubs), succeeded the 117 and became the Isuzu Piazza/Impulse. The wheels, while free of kerb rash, would respond to sensitive cleaning. They wear a set of 185/70/13 Bridgestone Streaker tyres with approximately 5mm of tread all round.
Inside, XG specification gave buyers almost (but not quite) everything the 177 standard equipment roster had to offer; earmarked as the sporty model in the range, owners nevertheless got a camphor wood centre console and glovebox lid, electric windows, air conditioning (with controls labelled in English), a Clarion AM/FM eight-track stereo and velour upholstery which is immaculate apart from one rip in the passenger seat. Well preserved matching carpet gives the interior an appropriately period feel. Embossed rubber overmats are also fitted, a sought-after option fetching nearly £200 a set on Yahoo Auctions Japan.
Despite the toy count, everything functioned as it should. The only other blemish which let the interior down was the dash-top vinyl, which had been covered with strapping by a previous owner in an attempt to hide the damage.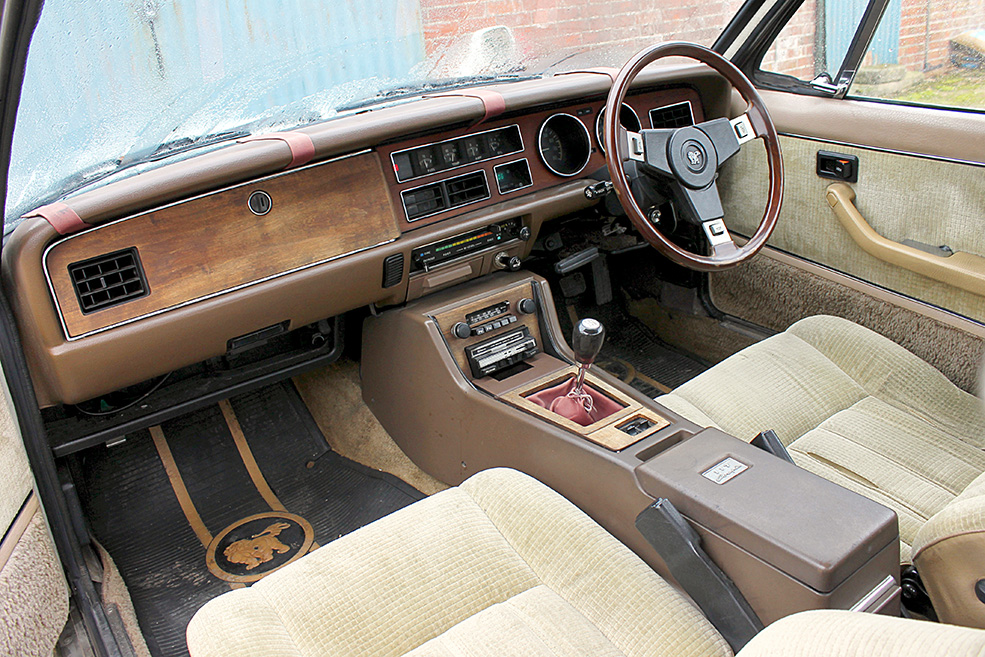 ON THE ROAD
The 117's 2.0-litre twin cam engine started easily and settled into a smooth idle; thank license-built Bosch L-Jetronic fuel injection for that. Known internally as the 'G200W', it was rated at 135hp by JIS (Japanese Industrial Standard) legislators; for the final iteration of the 117, engine capacity increased to offset the increasing stranglehold of emissions equipment.
An 1110kg kerb weight rendered performance similar to a mildly tuned MGB GT. Aided by a swift, if not Mitsubishi-positive gearchange, the G200W was happy to spin to the redline. Despite gas-filled shocks, a rear anti-roll bar and a limited-slip differential, a leaf-sprung live axle and finger light power steering marked the 117 out as a capable cruiser rather than an all-out sports car.
VERDICT
With a keen following among classic car enthusiasts in Japan, 117 prices are on the up. This PA96 was priced at £6750 to reflect its equivalent value in its homeland. With import and shipping fees, you couldn't repatriate one yourself any cheaper. Get familiar with Yahoo Auctions to search for spares, tidy up the scabs – and enjoy a rare and capable coupe for the price of a very average MGB GT.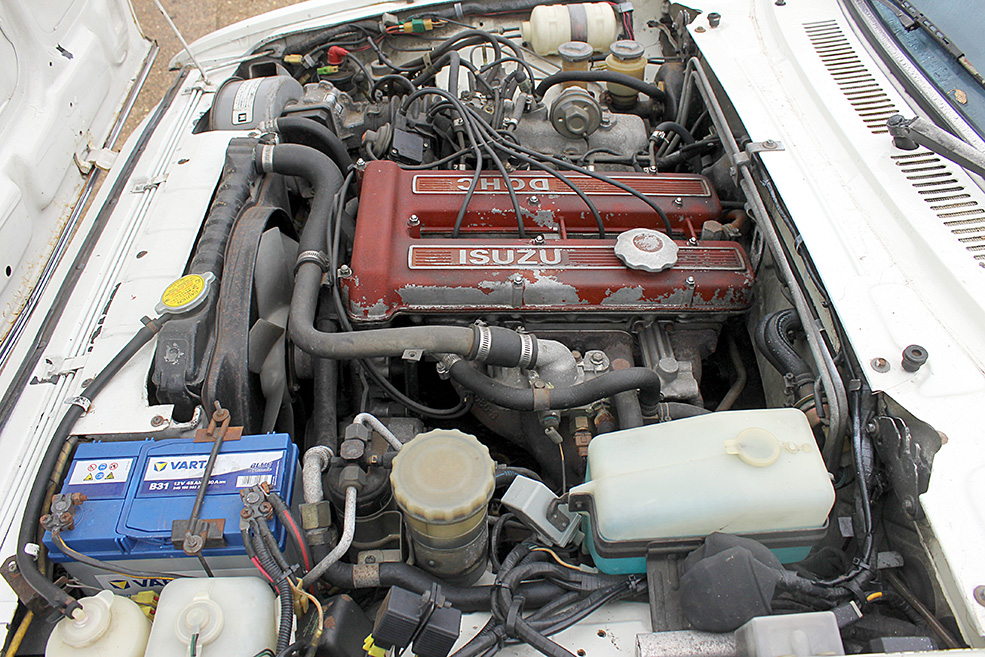 TECH SPEC
Engine: 1949cc
Power: 135bhp
Top Speed: 112mph (limited)
0-60mph: 9.5secs
Economy: 30mpg
Gearbox: 5-sp manual