Classics World's Matt Bell test drives and reviews the 2001 Aston Martin DB7 Volante…
If there's a car that exudes more class than an Aston Martin then I want to hear about it; couple that with the elegant DB7 Volante in 5.9-litre V12 guise then you're pretty much at peak class.
Britain loves a classic Aston Martin. If you were to ask a group of people what their dream car would be, I would bank on Aston Martin ranking highest. It's an aspirational goal for dreamers and a car that once you own one, you can look out of the window at and think, yes, this is what all the hard work was for. Supercars (or super GTs in this case) do that – they give an image of success. Don't get me wrong, that's not to say that if you don't own one you haven't been successful…
The DB7 is beautiful. You can look at the car for hours and not be bored. In Volante form that beauty is extended further as it creates a different shape from the edge of the fabric roof back from the side profile; all the better for it in my opinion. What's even better is having the roof down to listen to that 5.9-litre V12 scream to the redline, but more on that shortly.
This car for sale with Wallis & Son was originally part of the company's hire inventory. As a result, it's been well maintained over the years and stored in an air-conditioned unit under covers. It has also only covered 27,000 miles in its lifetime, making it one of the lower-mileage examples on the market today.
Super GTs need to do two things: cover ground very quickly and do it in utter comfort. That sums the big Aston up. I recently drove the inline-six variant and was left a little disappointed with its performance. Driving it back to back with an XK8, I couldn't quite see what your extra pennies got you other than brand image.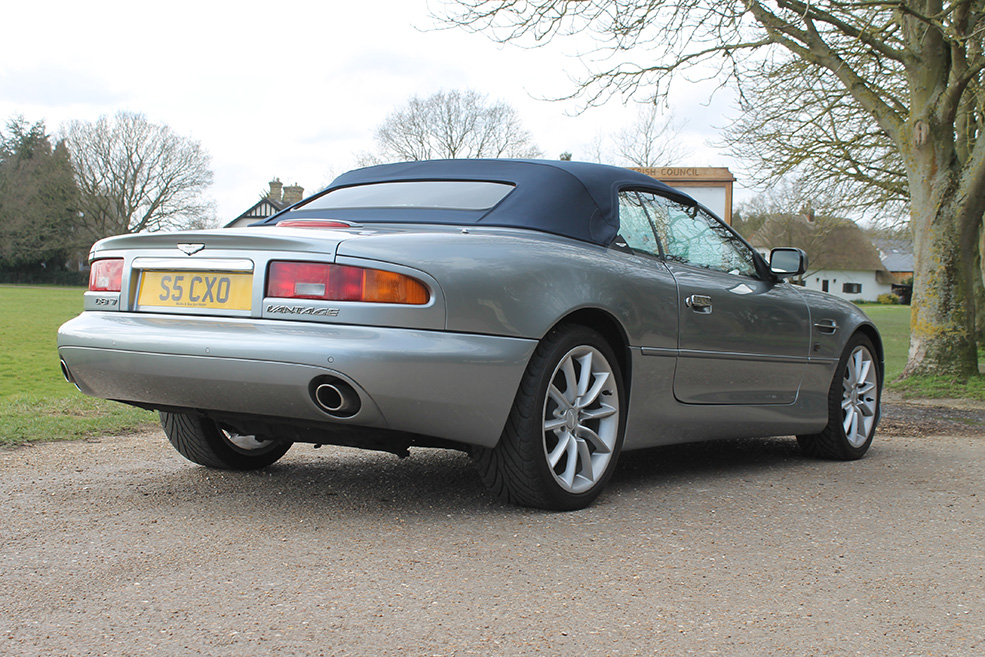 However, jumping in the V12 Volante and firing it up for the first time the difference was immediately obvious. The smooth idle of the V12 makes you feel you're in something special; give the throttle a tickle and the 007 theme tune plays through the speakers… OK, that bit isn't true, but it does make the hairs on your arms stand on end.
The V12 is tremendously powerful but you don't always feel like you're going at great speed, which could be down to the fairly lazy automatic gearbox. Yes it feels quick, but compare that to a lightweight sports car of the same era and you feel the big Aston can't keep up. But you'd be wrong: look down at the speedo and you'll quickly be approaching and exceeding (drastically) the UK NSL. The 5.9-litre V12 is a peach, which is reinforced by the fact that the Aston Martin models currently on sale still use a variant of that very engine.
The suspension is firm but the damping is compliant, which means the ride is smooth for the majority of the time, but lean on it in the corners and it begins to firm up to prevent too much body roll.
On jumping into the Aston, you're greeted with a full carbon fibre interior console, which was a rare option when new. It's been meticulously looked after without a mark in sight. The leather upholstery is in similar condition and the electronics work as they should. I considered attempting to get the roof down, but given it was hovering around zero at the time, I elected to close it back up.
The seats do deserve special mention as they're brilliant. They hug you nicely but you don't feel as confined as you do in a bucket seat, giving you the perfect blend of comfort and snugness. They're also heated, which is a bonus for those early mornings or long journeys in the cold.
Having been under covers for most of its life, you can bet that the paintwork is almost immaculate. In fact, I struggled to find any blemishes on the vehicle – even stone chips on the front end were minimal for a car of 16 years of age. The speckles in the paintwork still shine brightly under sunlight and the fabric roof is in excellent condition with no marks, tears or scratches visible.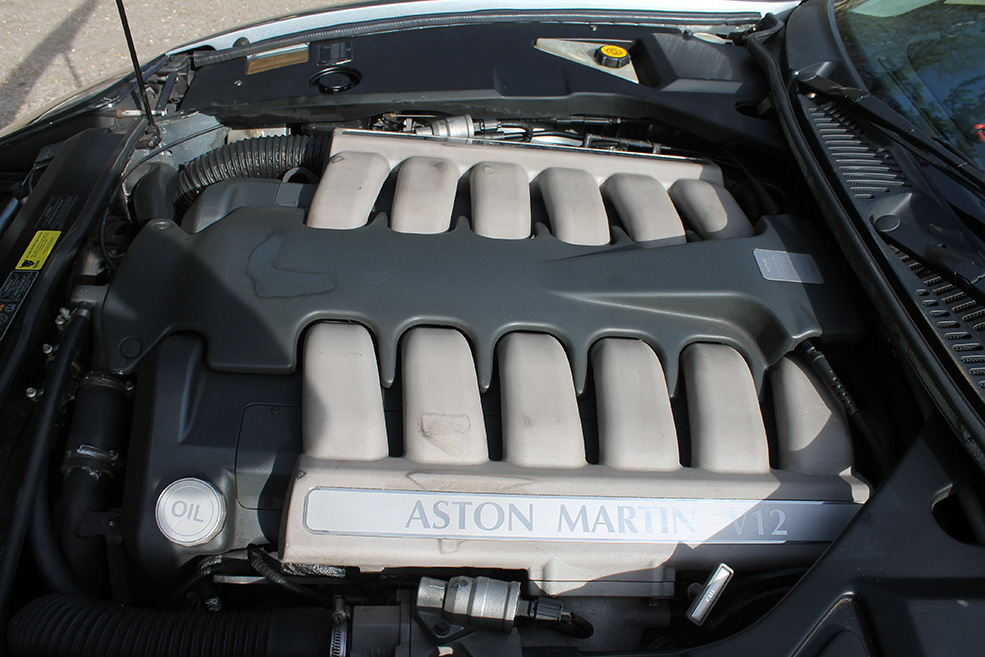 Verdict
At just shy of £50,000, it's not the cheapest V12 Volante you'll see on the market, but I'd argue it's probably one of the best examples on sale. It's been meticulously looked after throughout its lifetime having been a hire car previously and has been serviced correctly and on time. Wallis & Son offer the car with a 12-month MoT and a six-month warranty to keep customers' minds at ease.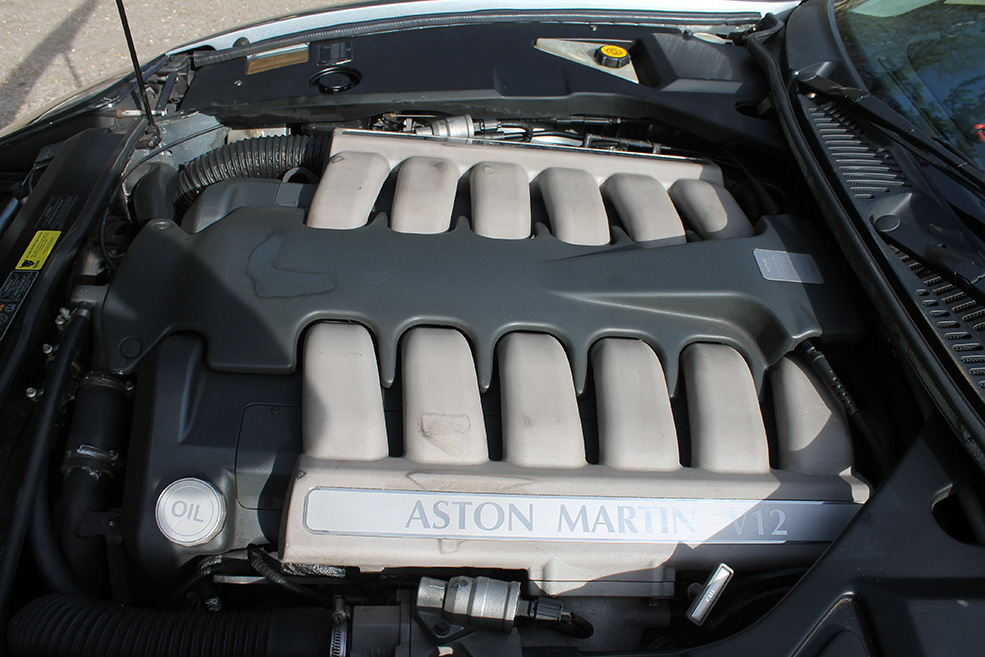 Tech spec Aston Martin DB7 Volant
Engine: 5935cc
Power: 420bhp
Top Speed: 165mph
Economy: 20mpg
Gearbox: 5-sp auto