Classics World's Rob Hawkins test drives and reviews the 1989 Nissan S Cargo…
Nissan's modern equivalent of the classic-looking Citroen 2CV van was launched at the Tokyo Motor Show in the late eighties, with manufacturing starting in 1989 and finishing in 1992. Based on the K10 Nissan Micra and constructed at Nissan's Pike Factory, it joined a line-up of other oddball designs including the Figaro and Pao (the worst was yet to come when Japanese car maker Mitsuoka made the Micra-based Viewt that looked vaguely like a Mk2 Jag from the front).
The S Cargo is undoubtedly a tongue-in-cheek design. Even its name is a pun on the French word escargot, which means snail in English and denotes the shape of the 2CV. It looks a bit like a university or college project that has been assembled with lots of imagination for using readily available parts that have been either made to fit or are luckily the right size. However, this is perhaps the appeal of this vehicle because it seems to be fairly easy to dismantle and repair, although parts availability is scarce. The wheel arch extensions, bumpers, huge door mirrors and frogeye (or should that be snail tentacles) headlights all look as though they could be unbolted and fixed if they were damaged. And that's a plus point with this particular S Cargo that's for sale at AH Classics in Lancashire, because the overall finish of the vehicle is a little tatty and battered, so some bodywork skills are required to make it look as good as new.
Under the bonnet, there's a carburettor-fed 1.5-litre single overhead cam petrol engine mated to a three-speed automatic gearbox. The accompanying service records show that it was last serviced in February 2017 by an independent Porsche specialist when there was 98,786km on the clock. And since 2010, this S Cargo has only clocked up roughly 2,000km. Looking at the service book and other paperwork, it was imported in 1999 when its timing belt was renewed, then serviced at regular intervals ever since. It even comes with a Japanese handbook.
So whilst the exterior may be a little tatty, the servicing suggests this vehicle has been properly maintained.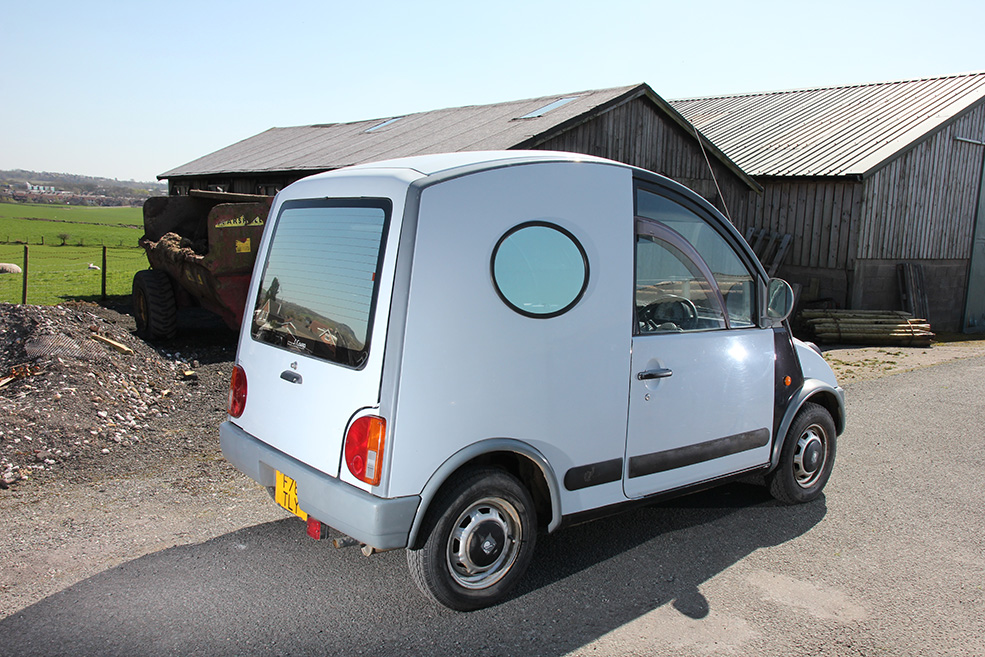 The seating inside the S Cargo is styled around the 2CV with a no-frills metal-framed split bench up front and a smaller foldable bench in the rear. The single-spoke steering wheel also takes its styling from Citroen. Sitting inside the driver's seat, there's a huge amount of headroom for a vehicle that's six feet tall. The gear stick for the three-speed automatic 'box is mounted on the dashboard with a combined speedo and instrument gauge in front and an umbrella-style handbrake lever in the driver's footwell (below the dashboard). The heater controls are all straightforward to operate and there's even a switch for air conditioning!
With good all-round visibility thanks to glass in the rear doors, oval-shaped windows in the sides and those truck-sized door mirrors, the S Cargo is easy to manoeuvre, and the gearbox is quick to switch between reverse and drive. On the move, it's just as straightforward to drive and the novelty appeal soon kicks in. There's no challenge to driving this vehicle thanks to its modern mechanical components. All the fun is in its looks, or maybe the looks that passers-by give you. It's the perfect mode of transport for a business that needs to be noticed.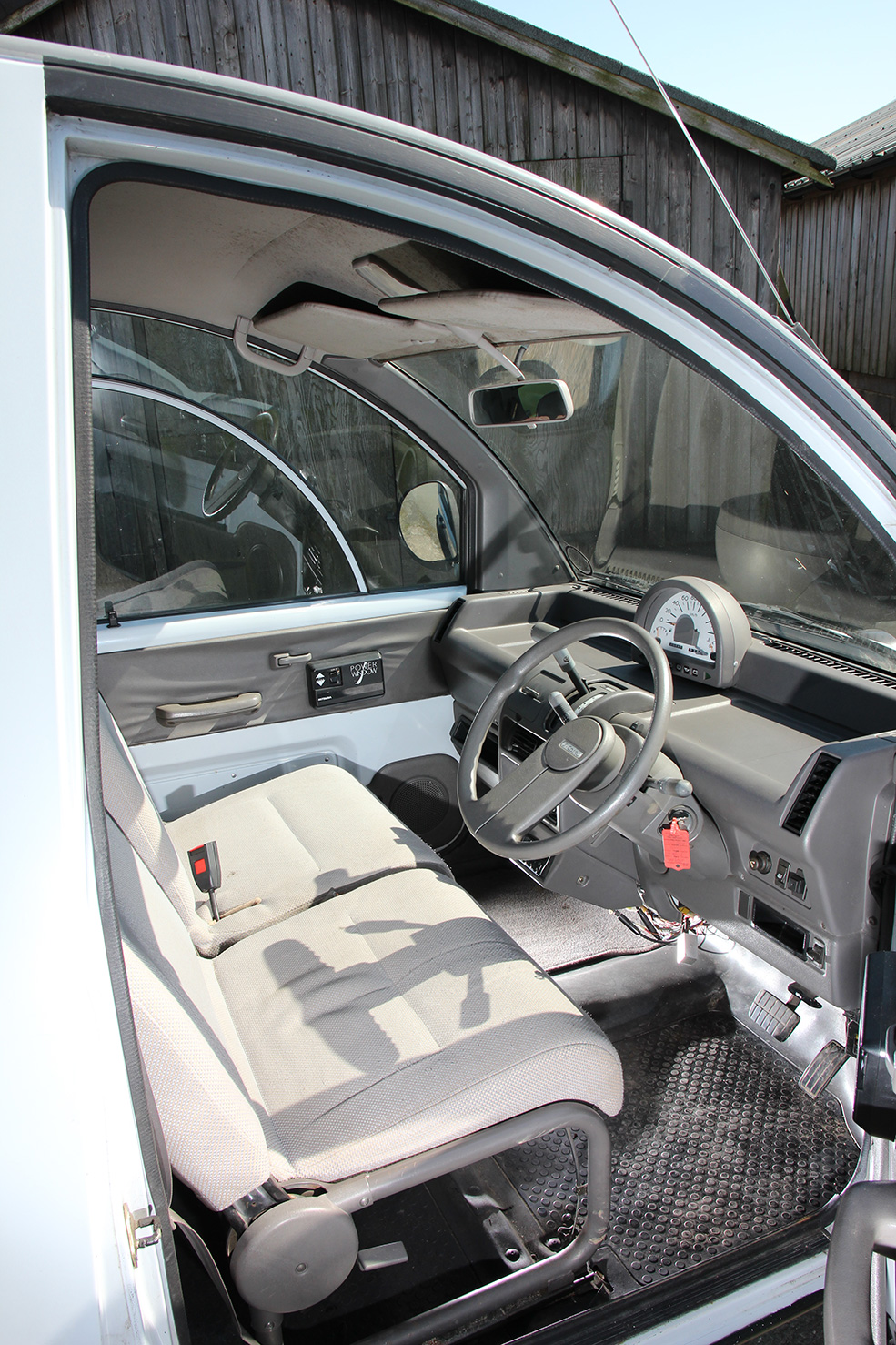 THE VERDICT
The charm of driving something that's a little quirky, but with modern mechanical components is what makes the S Cargo popular nowadays. When it was launched and manufactured, opinions were mixed, but now that the S Cargo is old enough to be a classic, it's hard to argue against its appeal. And the service records of this particular example suggest that it shouldn't need a massive amount of repairs under the skin. As for the exterior, it would definitely need a respray, a vinyl wrap or lots of decals if it was going to advertise a business.
At £3,600, there are cheaper examples, but generally not with such an impeccable service history.
Tech Spec
ENGINE: 1488cc
GEARBOX: 3-sp auto
BRAKES: Discs/drums
Length 137 in (3,500 mm)
Width 62.8 in (1,600 mm)
Height 72.4 in (1,840 mm)