Classics World's Eddy Rafter test drives and reviews the 1972 Jaguar XJ6 4.3 Series 1…
An executive-car buyer in the 1960s could have been forgiven for feeling confused by the Jaguar saloon range. Not only was it a sprawling range, models overlapped and the middle ground, below the 420G, was saturated by the Mk2 and S-Type, which were close sisters. A new model was needed, to consolidate all the various technical advances each model had ushered in. Enter, in 1968, the new XJ series with one glamorous body, two versions of the already-legendary six cylinder XK engine and the choice of manual or automatic transmission.
Instantly the confusion was swept away as the new model replaced the entire range. With engine capacities at 2.8 and 4.2 litres, and more luxurious Daimler versions offered from the start, all bases from the Mk2 to the 420G were covered. Later additions to the range gave the buyer the option of a long-wheelbase saloon or, on the standard wheelbase, a pillarless coupe, but the core body style for many years was the standard saloon. And this is before we start to consider the V12 engine!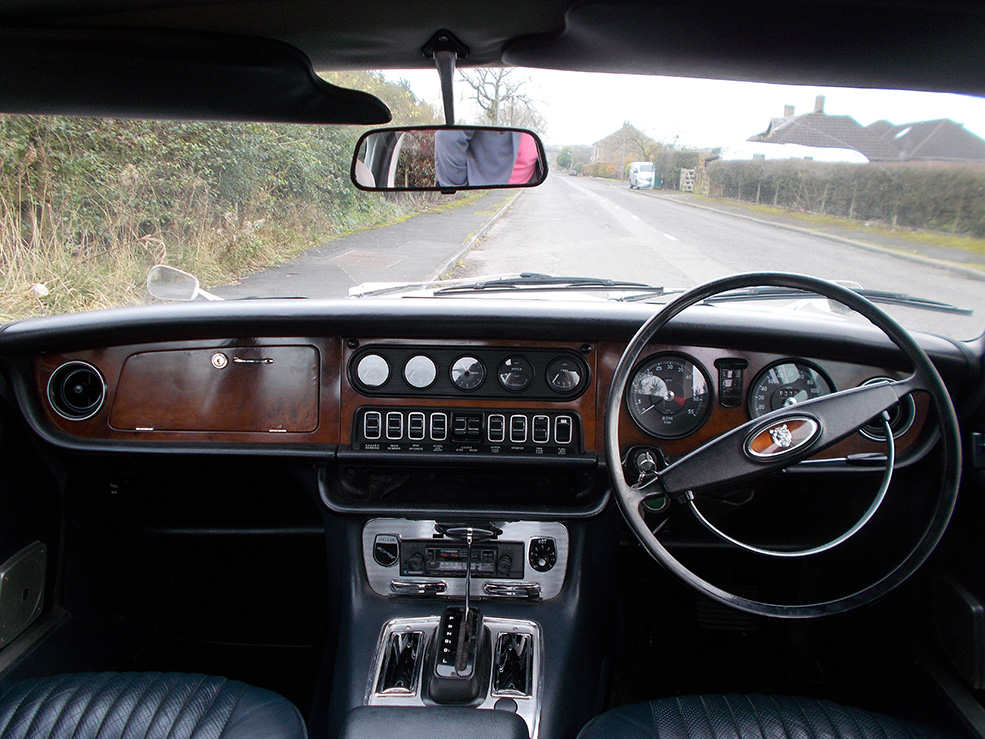 INTERIOR AND EXTERIOR
The white Jaguar 4.2 offered by Classic Car Warehouse is one such standard saloon, now 46 years old, having been registered in January 1972. The first owner kept it until his death in 2003, upon which it passed into his family, and later to a family friend, from whom Classic Car Warehouse obtained it. In all that time it has averaged little more than one thousand miles per year.
The Old English White paintwork is, like the rest of the car, original and superbly presented. It would be the work of an obsessive pedant to find any significant blemish. Parked in the line-up along one side of the Warehouse, this is a car that lights up the room.
Look underneath and there's nothing nasty lurking, apart, perhaps, from the inboard disc brakes at the rear; but that was part of Jaguar's choice of suspension package at the time. For the XJ, the complete assembly was simply carried over from the 420G. This particular car has obviously been cared for, and equally obviously protected from the elements when not in use.
Wear and tear is only slightly more evident inside, where the navy blue leather seats are as comfortable now as they ever were. These seats have always been regarded as setting a standard, and they don't disappoint. Equipment is perhaps a little sparse by modern standards, but fifty years ago a Jaguar XJ6 was a very thoroughly-outfitted car. Fittings such as the original radio (complete with factory instruction manual) are reassuring, supporting the timewarp feel of the car as a whole. One could pick on details here and there that may require attention, but there is nothing to detract from the overall sense of peaceful pleasure this car conveys.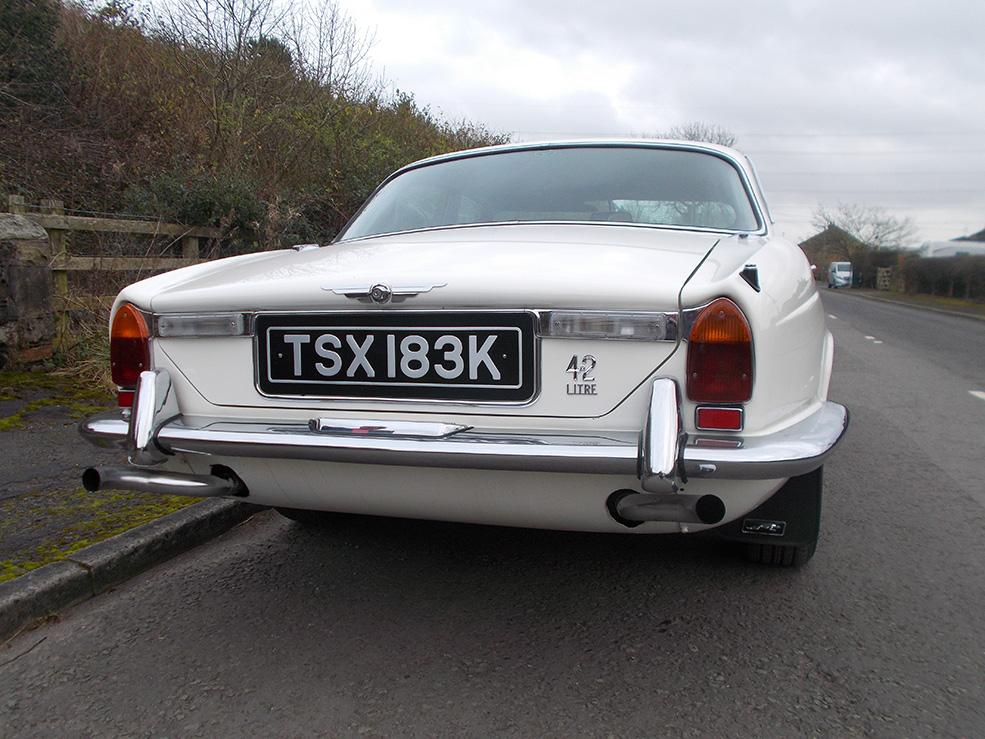 DRIVING
Daniel Southam tries to drive each car in his stock at least fortnightly so that sitting around (indoors) doesn't allow unseen faults to develop. When I visited, this car was coming to the top of the rota which meant it hadn't been used for a couple of weeks. It fired up eagerly and handled our gentle test-drive with an ease bordering on contempt.
The XJ6 is an undeniably big car, yet it seems to shrink around the driver, encouraging him to enjoy the drive. The cosseting ride and thickly upholstered seats mean you can cruise in a supremely relaxed manner, but if a degree of urgency becomes a requirement, this is an ideal car to have around you. Push on the right-hand pedal and the horizon approaches at a satisfying rate; push on the other one and the outside world goes into slow-motion. Our test route included a suburban roundabout which looked like it might be a bit tight, but the XJ took the 180 degree turn so easily that the flow of conversation remained uninterrupted. Steering is light, tuned for the crucial American market, and on congested British roads that is a positive asset. This is a car that handles smoothly and positively.
VERDICT
Classic Car Warehouse chooses its stock with care and presents it beautifully. This Jaguar is no exception, showing few signs of age. It's a delight to drive and illustrates just how involving a car can be even when fitted with automatic transmission and power steering, two options frequently accused of removing any spirit from a car. Here is a car that effortlessly bats those accusations out of the park. If you've never driven a Jaguar and want to find out what all the fuss is about and why they are so highly regarded, then you could do much worse than take a trip to Blackburn to try this one.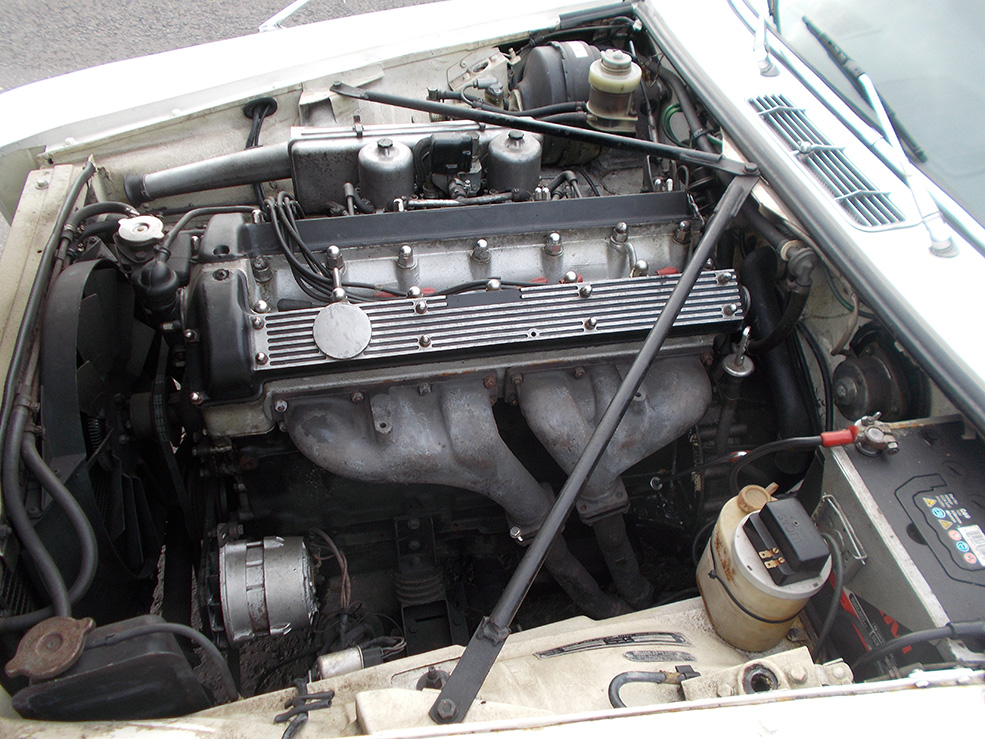 TECH SPEC 1972 JAGUAR XJ6 4.2 SERIES 1
Engine: 4235cc XK straight 6, DOHC
Power: 186 bhp
Top speed: 115 mph
0-60 mph: 11.4 sec
Gearbox: 3-spd auto
Weight: 1680 kg