Classics World's Sam Skelton test drives and reviews the 1965 Mercedes-Benz 190…
Cream and red is an excellent colour combination for a classic Mercedes – and while this might be a base spec 190, it's no less charming for it
Free from much of the chrome trimming of the more upmarket Fintails, this 190 is if anything better for its simplicity. Finished in Ivory and with red trim echoing the traditional German racing colours, it looks the part – and a pleasant change from the black and grey which seem to dominate on these models. There's no rust, and the chrome is all in good condition. The original hubcaps are present and match the body – and it's nice to see that previous owners haven't succumbed to the temptation of whitewall tyres.
The interior is relatively sparse as a base spec car, but this doesn't mean it's lacking in comforts. None of the plastics on the dash are cracked, which suggests to us that there has been a replacement. The steering wheel however is delightfully patinated – several hairline cracks and the rim is split in a number of places. Yet this doesn't detract – if anything, a small sign of use endears us to the car and makes it feel more like a used and loved example than a museum piece. The seats were recoloured just prior to our test, and the shade of red was a little sudden for our liking. This will settle with time and use though, and the interior certainly lives up to the rest.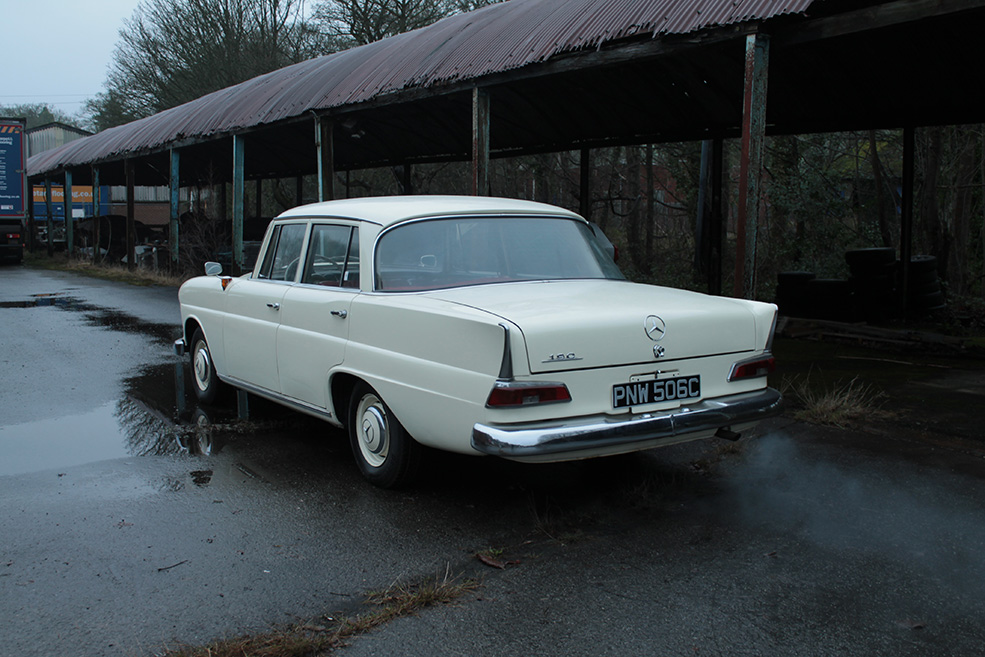 From cold it starts well, settling into a smooth idle. There's little evidence of recent mechanical work, and while there are invoices in the history file I can't translate from Japanese. It has however been recently services and inspected by experienced mechanics, and I had no concerns about how it felt on test. There was no evidence of leaking fluids, and it ran like a new example might.
The gearbox is a delight. Column mounted changes are far nicer than floor mounted gearboxes of this era, and this car is no exception – it takes car on the way from second into third but barring that the gearbox is one of the nicest I've used. The clutch bites fairly high, and it's easy to make rapid progress. Despite the lack of power steering it's not a heavy car to drive and it's easy to place on the road even as left hand drive. There was a little hesitation early in our test under load at low revs, but this cleared with use and I believe was owing to a period of having been started and moved while cold. It wouldn't deter us from purchase given how rapidly it cleared.
The history file is relatively small, and mostly in Japanese. It is believed that the car was imported from Japan into Britain in 2015. It's not known where the car was prior to its time in Japan, though with the help of Mercedes Benz a potential owner may be able to establish its original country of sale.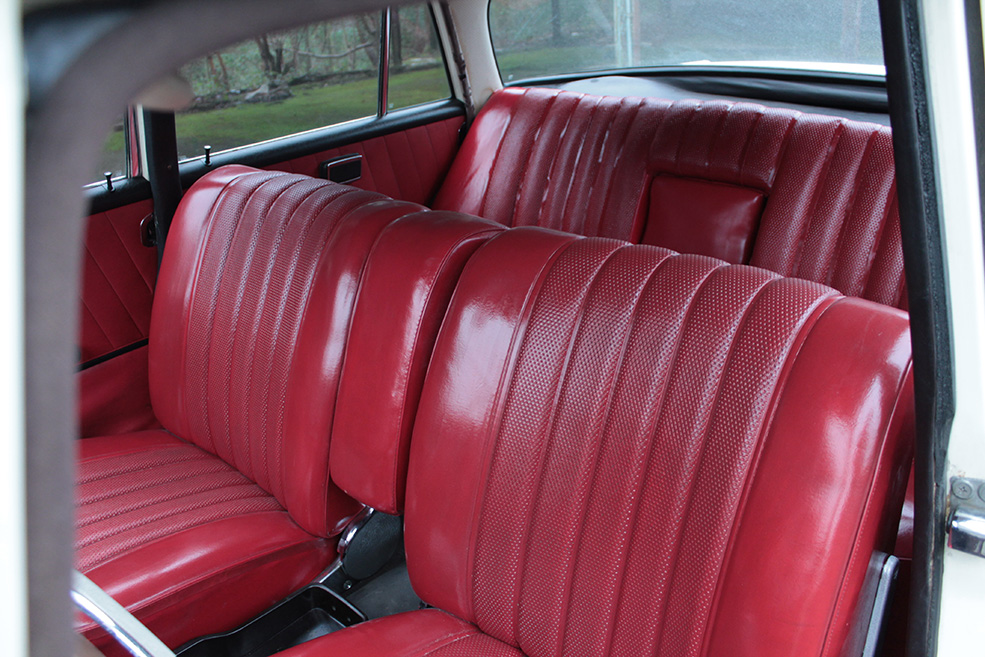 VERDICT
While it's not the cheapest Fintail on the planet, it's certainly one of the nicest, and it drives just as well as it looks. In years to come, cars like this will appreciate – if only I'd bought one while they were affordable. This car has clearly been cherished – and while I can't trace its history prior to its time in Japan the condition speaks for itself. Don't worry about the lack of cylinders either – it's more than pokey enough and will definitely put a smile on your face.
TECH SPEC
ENGINE: 1870cc
POWER: 54bhp
TOP SPEED: 76mph
0-60MPH: 28.9 sec
ECONOMY: 34.5mpg
GEARBOX: Four-speed manual