Classics World's Paul Wager reviews the 1959 Austin-Healey Sprite…
We make no apologies for bringing you another project car in the Road Test section this week and no doubt most readers will be as intrigued as I was by this cheeky little Frogeye Sprite.
I'd visited Fayreoak with the intention of photographing an XK150 and a pristine E-Type, both of them cars in a different league from the humble Sprite, yet I probably spent longer poking around the Austin-Healey than either of the Jaguars.
As you can see, it's hardly concours but is another of those ex-California cars which tempts with its potential. There's a timing beam bolted to the front bumper and the wheelarches have received flares to accommodate larger wheels and tyres – the famous Cosmic alloys which like the car itself were made in England before being sent over to the USA. The white-lettered 'Mach Sixty' tyres are perhaps a bit Lightning McQueeen but they do evoke an image of sun-soaked road racing in 1960s California.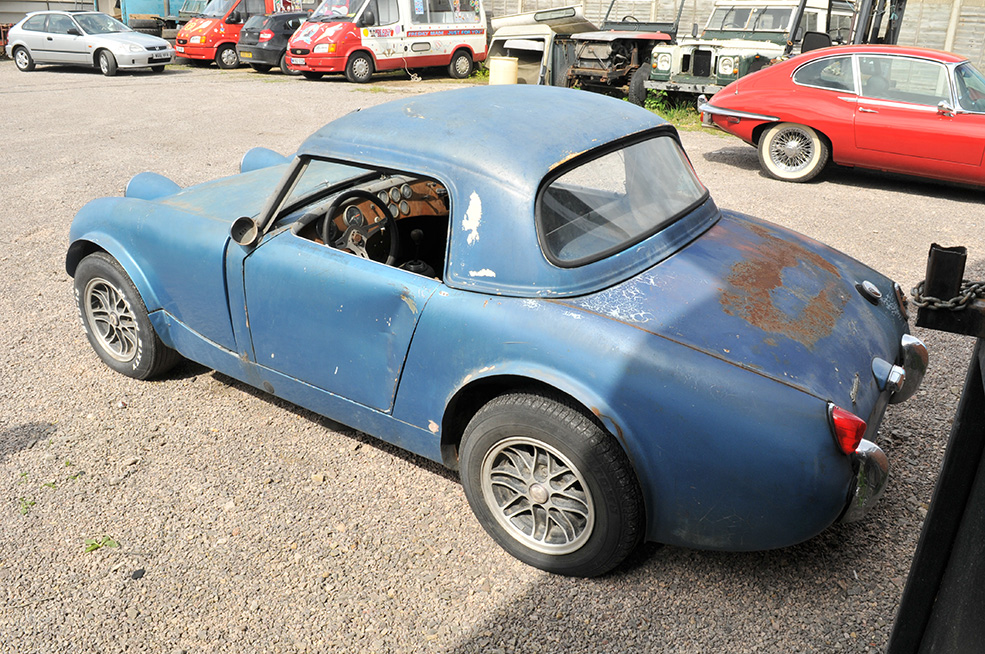 Which is something this Sprite has seen a fair bit of, judging by the other modifications, which include a roll cage, a battery of extra dials and a sports steering wheel. The guys at Fayreoak reckoned the car's history had included road rallies and track days which would seem to be borne out by its condition today.
As you'd expect from a Californian import, the bodywork is pretty solid, with just surface rust in places, most notably on the outside of the bootlid. There's also a dent in one door but fixing this is hardly a big issue compared to the cost of stripping and restoring a rotten UK-sourced Sprite. The Sprite, which without the bug-eyed nose was of course later rebadged into the MG Midget, uses an unusual part-monocoque/part chassis construction which can be labour-intensive to restore when seriously corroded.
In fact, there's a replacement door included in the big pile of spares which comes with the car. This includes a second gearbox and spare engine block, plus a spare hardtop and a tonneau cover together with a hood frame. The cylinder head has been removed from the fitted engine but is also present in the spares pile and the running gear does look to be remarkably complete.
Inside, it's a similar story with the Sprite appearing essentially complete and the wooden dash having taken a beating from the West Coast sunshine but the bucket seats looking like they need little more than a good clean to make the vinyl look presentable.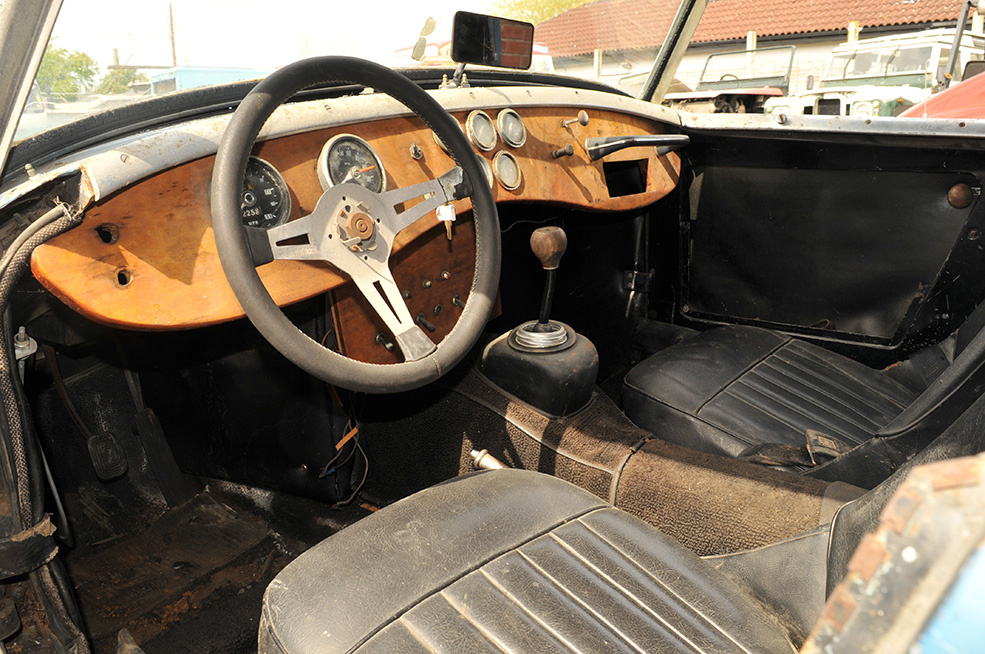 Verdict
As they point out at Fayreoak, this would make an ideal candidate to restore as a classic racer, with the costly issue of body restoration not being the crippling expense it would be with a UK-sourced project. We'd be tempted to retain the arch flares and those superb Cosmic rims, swap the roll cage for a modern item and then build up the engine with some period tuning goodies before taking it hillclimbing and sprinting.
As regular readers will know, you'll be lucky to find a nicely restored Frogeye for much less than £15,000 which makes the £9750 that was being asked for this one look appealing in the light of the easy work required to get it on the road again and also its interesting history. Fayreoak also advertised it as being open to offers, so get out those Frogeye parts catalogues, do some sums and you could be tackling the Prescott hill before summer's out.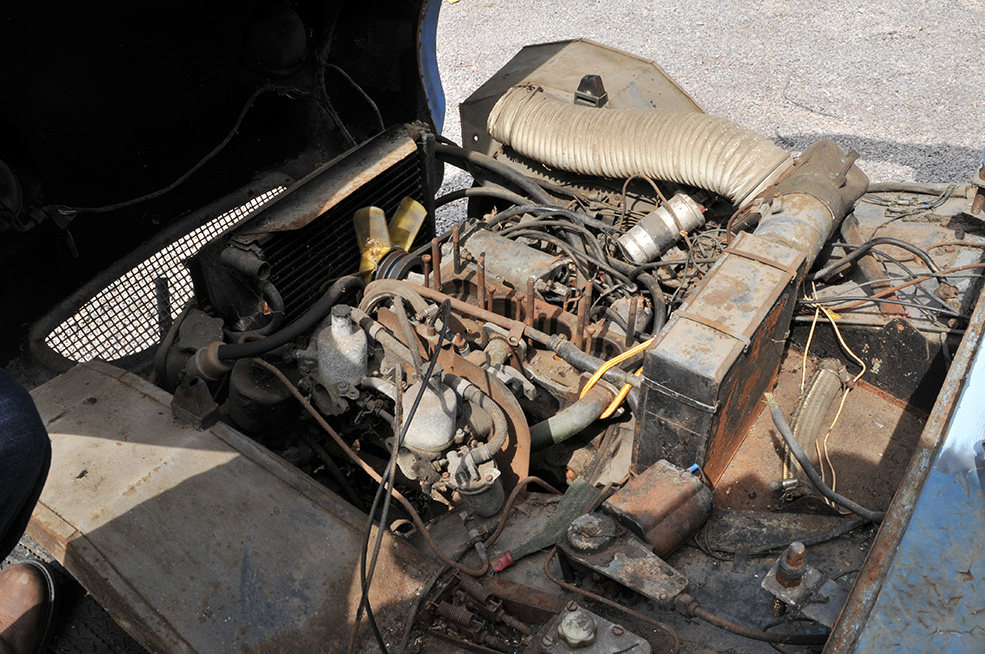 Tech Specs
Engine: 948cc
Power: 45bhp
Top speed: 80mph
Fuel consumption: 40mpg
Gearbox: 4-spd man