Some of the best bargains on the classic scene pound for lb. are luxury motors that cost a packet when new, but today can be had for less than £10,000
Daimler Double Six (1972-1992)
There were Daimler versions of Jaguar's XJ range through all three Series from 1969-1986, and the V12-engined Double-Six mirrored them all – Series I from 1972-73, Series II from 1973-79 and Series III from 1979 all the way up to 1992. It was even available as a Vanden Plas with four inches added to the wheelbase from 1972, or as a two-door coupe from 1975-77.
Offering a serious rival to Rolls Royce but a fraction of the cost, a Daimler Double-Six in good condition will offer a sumptuous environment, a cosseting ride and the silky smoothness of a V12 engine. The flip side to all that is an mpg anchored firmly in the teens and restoration costs that can wilt even the best stuffed wallets. If you can buy wisely and avoid the potential money pits though, £10,000 should have you in the running. The latest data from The Market shows the average price from 31 cars offered for sale in May 2018 was £11,136, with a spread ranging from £8495 to £15,995. They have been pretty stable at those prices for some time now, though prices have crept up from an average of £9482 this time last year.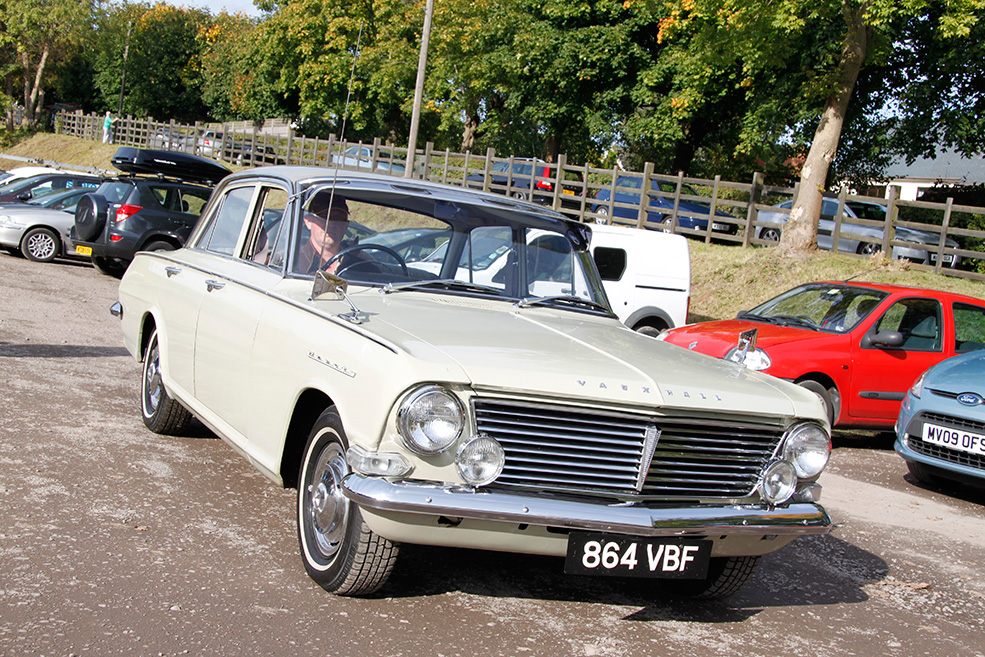 Vauxhall Cresta PC (1965-1972)
The PA Cresta has the rock 'n' roll charm, the PB a solid early 1960s squareness, and the PC has, well, to be honest it has a bit of a struggle to get a look-in. The fashionable Coke-bottle styling that worked so well on smaller cars such as the Mk3 Cortina and Vauxhall's own Viva looked a little lost on the vast acreage of the PC Cresta, though fans of 1970s American TV detective shows will love its very distinct Chevy Impala influences.
Those in the know will hold out for the top spec Viscount model, which came with power steering, electric windows, seat belts both front and rear and a host of other little luxuries. 15.6mpg is quite a price to pay for the luxury of a two-speed Powerglide transmission option, though this was never a car to be bought with economy in mind.
Perhaps your biggest problem these days will be finding one, as rust and general public indifference ate rapidly into what was only ever a modest pool of cars to begin with. However, we did spot a 1966 car described as 'beautiful and ready to show' for sale with a dealer at £9995. That reflects a recent shift upwards in value after many years static at around £5k, with the average price in May 2017 being £8995. Mind you, that `verage only represented two cars, one at £7995 and the other at £9995, so some price volatility is to be expected.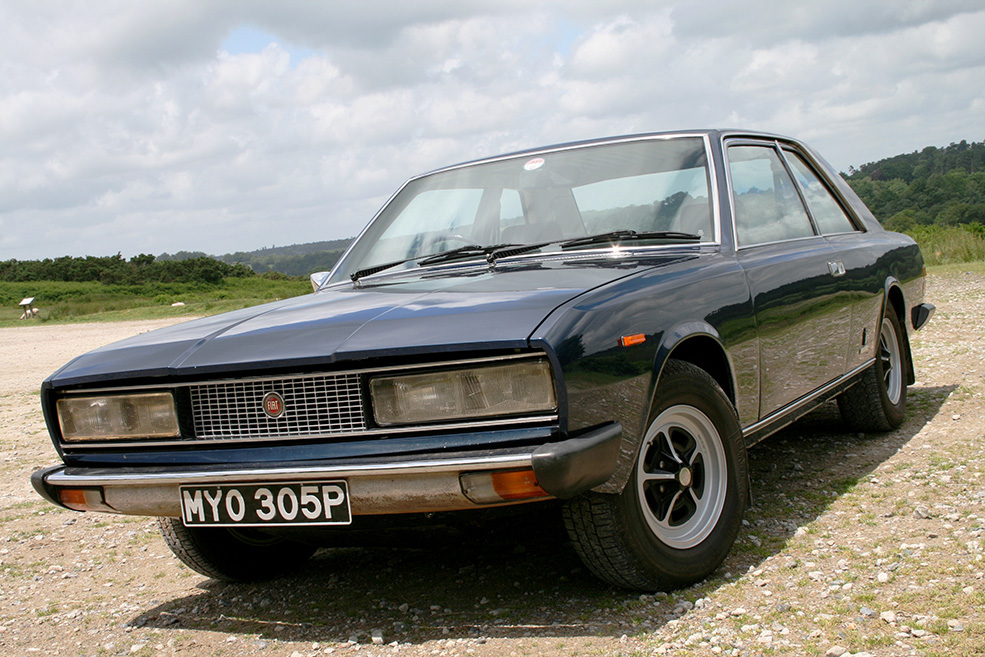 Fiat 130 (1969-1977)
Car manufacturers usually get burned when they step outside their comfort zone, and that has certainly been the case for Fiat. Yet the allure of high profits has repeatedly tempted them to pitch at the executive market, whereas what buyers really wanted from them were cheap and cheerful small cars.
The Fiat 130 is a case in point. Mechanically it was a decent package, with all-round independent suspension, disc brakes on each corner, power steering as standard and a 2866cc V6 twin OHC engine (enlarged to 3235cc for the 130B of 1971).
The problem was that although it was comfortable, capable and very commodious, its styling was very conservative and Fiat just couldn't bring themselves to invest in the kind of luxurious interior the car demanded. Plus its thirst was not justified by performance figures that lagged behind luxury rivals of the day. As a result, sales were pitiful and the project must have cost Fiat a small fortune.
Like the Vauxhall, all this means that low numbers on today's market can make predicting prices a little difficult. For example, late last year the average asking price was running at £16,931 based on 10 cars, but at the time of writing that had fallen to just £9118, with a total of eight cars representing a price spread from £4500 to £15,995. Somehow we suspect that in the long run, the cheapest of those could end up being the most expensive!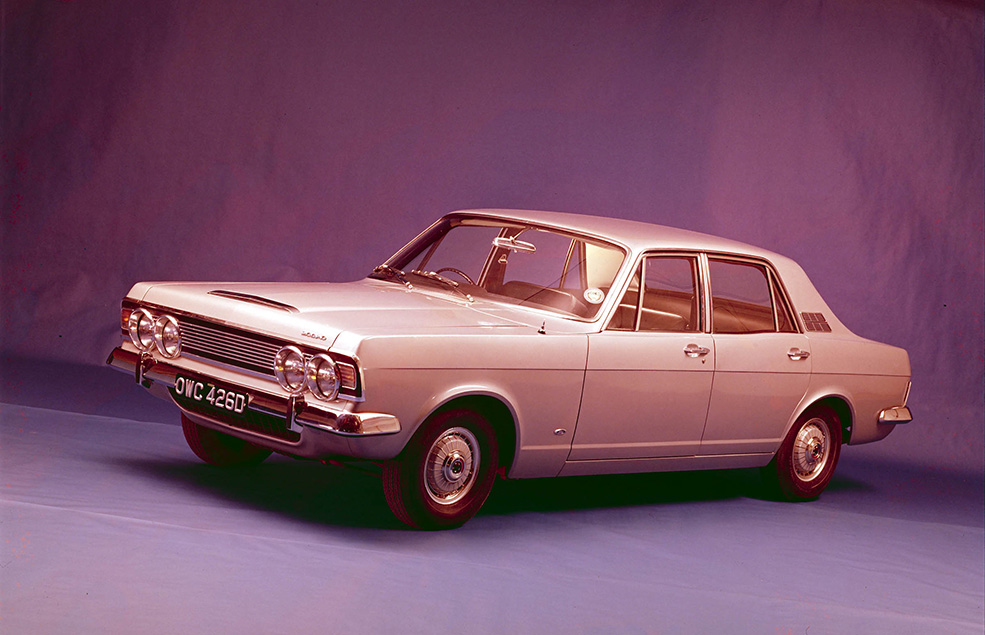 Ford Zephyr/Zodiac Mk4 (1966-1972)
Like Vauxhall with their Cresta, Ford rather lost their way with the Zephyr and its upmarket Zodiac twin in the mid-1960s. Designed to accept a new range of V4 and V6 engines, the spare wheel was mounted ahead of the engine in a bid to keep the long-bonnet styling that Ford wanted for their flagship product. The result was a car of truly gargantuan proportions, roughly the same size as the contemporary Ford Fairlane in the USA.
Shockingly the first cars were fitted with crossply tyres, but Ford soon saw the error of their ways and switched to radials instead. That said, they were never really intended to set new benchmarks in driving dynamics. Nose heavy and slightly floaty, the best approach was always to sit back and enjoy the ride in the kind of spacious but low-rent cabin that Ford did so well. If you wanted some semblance of luxury, then you would have opted for the four-headlight Zodiac version, or the most luxurious of all – the Executive. We are talking Ford in the 1960s though, so while that got you an automatic box and power steering, comparatively minor stuff to us today such as a radio, carpeting throughout and a radio were also among its major selling points.
Prices today are the lowest of our four, with an average price in October 2017 (the last time any were found for sale by The Market) of just £6248. That tallies well with the car we found for sale right now at £5600, the only catch being that it was located in Germany.