With the fastest models quickly rising in value, will the humble repmobile gain ground in the marketplace?
The fate of the Eighties and Nineties company car was usually an unhappy one. Similar to commercial vehicles, they left production lines in their millions, were worked to death and eventually scrapped. From fleet unit to auction house, via bunting strewn car to trader, before the scales beckoned; to last a decade was a good innings.
Collectors and magazines speak of rare classics all the time. Intended for the few, a large proportion of supercars survive by sheer dint of what they are. Far fewer workaday cars make it to the classic show field; luckily, events like the 'Festival of the Unexceptional' and 'How Many Left?' have granted run-of-the-mill repmobiles a degree of recognition.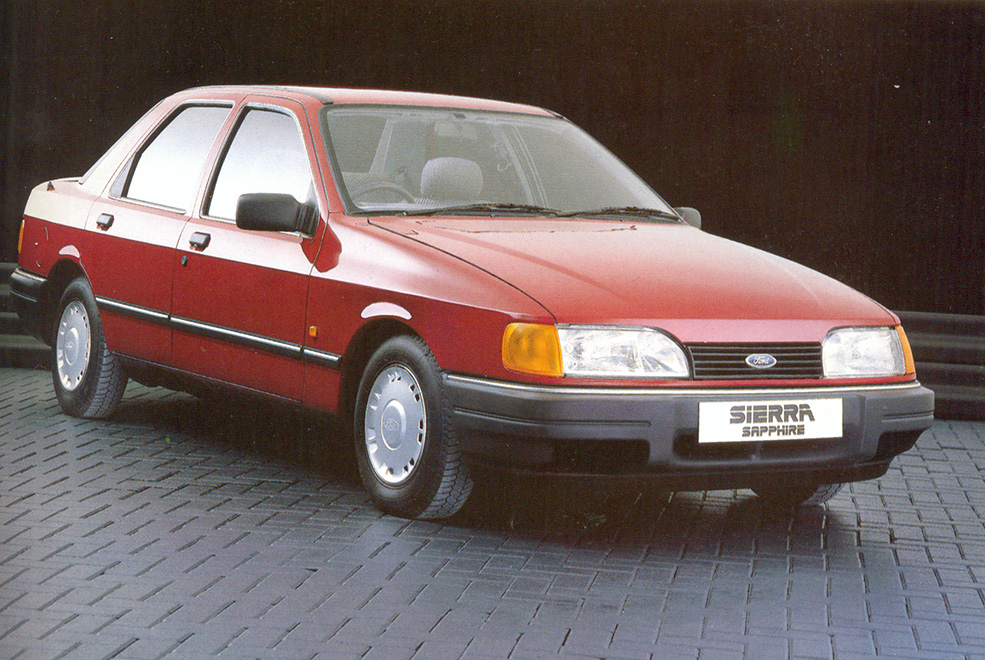 Of course, the fastest and rarest models get saved first – that's true of almost every mainstream model. That the Ford Sierra sired the RS Cosworth, Sapphire Cosworth (and Escort Cosworth) certainly did for those cars – the models below it have been slowly playing catch up.
That the massive Ford community rescues rear-wheel drive Blue Ovals come hell or high water helps the cooking Sierras no end; that standard Sierras are worth more than their contemporaries is no surprise (and is certainly borne out by the asking prices compiled by Patina).
The Sierra achieved much in its career, demonstrating enough traditional Ford virtues to win over buyers initially horrified by Uwe Bahnsen's 'jelly mould' styling. Saloon, hatchback and estate models were all offered, with a major facelift arriving in 1987 followed by further styling tweaks (and twin cam engines) in the early Nineties.
From a sample of 2106 cars surveyed by Patina since September 2014, the average price recorded for a Sierra was £16,300 this October. Before you go rushing out to the garage to get grandad's 1.8 GL roadworthy, however, five figure sums like these are the preserve of fast Sierras, which are rocketing in value with restorations well worth the return. Grandad's 1.8 GL would be the far rarer car at the show, but it's safe to assume from the range of asking prices listed on Patina (£4650-£36,000) that everyman Sierras – even perfect ones – are closer to the £4650 ballpark. V6 Ghia and XR4x4 models will certainly retail for that; what they sell for is aggregated between the private sellers, clubs, dealers and auction houses.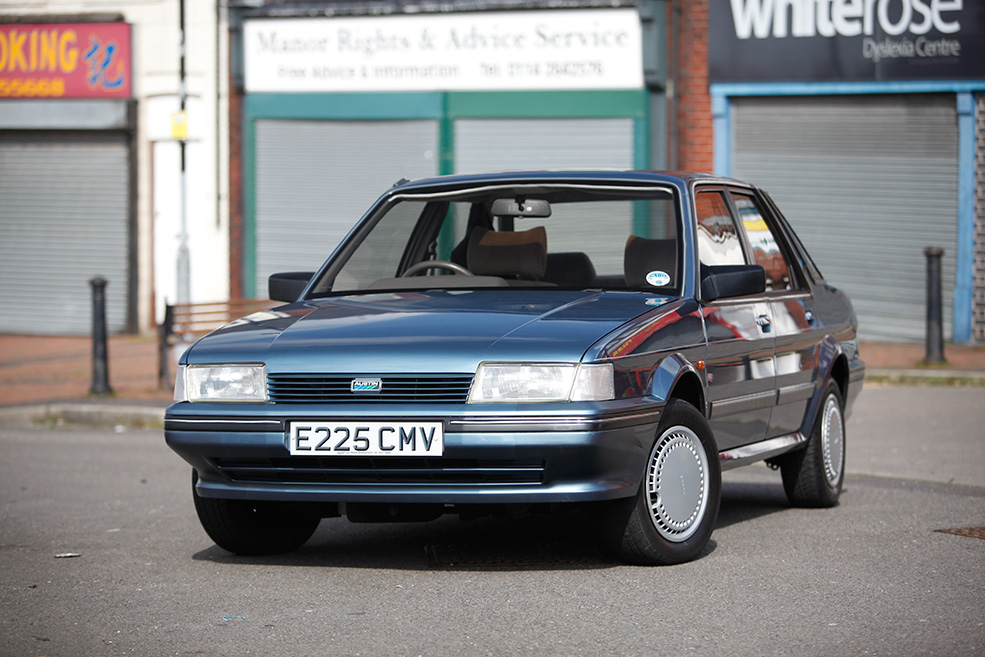 The Sierra's main British rival, the Austin (later 'Rover') Montego, was more sinned against than sinning. A victim of design by committee, its dated looks on release hid a car that was thoroughly debugged by the late Eighties – and hosted innovations few gave it credit for, including fibre optic indicator stalk illumination. The Montego could easily lay claim to be one of the first family cars with a direct-injection diesel engine in the form of the Rover MDi; popular workhorses, particularly in estate guise, survivors are few and far between. As ever, the faster MG badged cars attract the highest asking prices, and tend to stay in club circles.
Nevertheless, a well preserved Montego of any kind today is a rare sight indeed. Attrition rates mean that Patina saw just 84 Montegos between now and September 2014. £3600 is the average price sought – showing nearly a 58 per cent growth in perceived value year on year. Cars under four figures will most likely now be spares cars; the days of pocket money Montegos have now ended.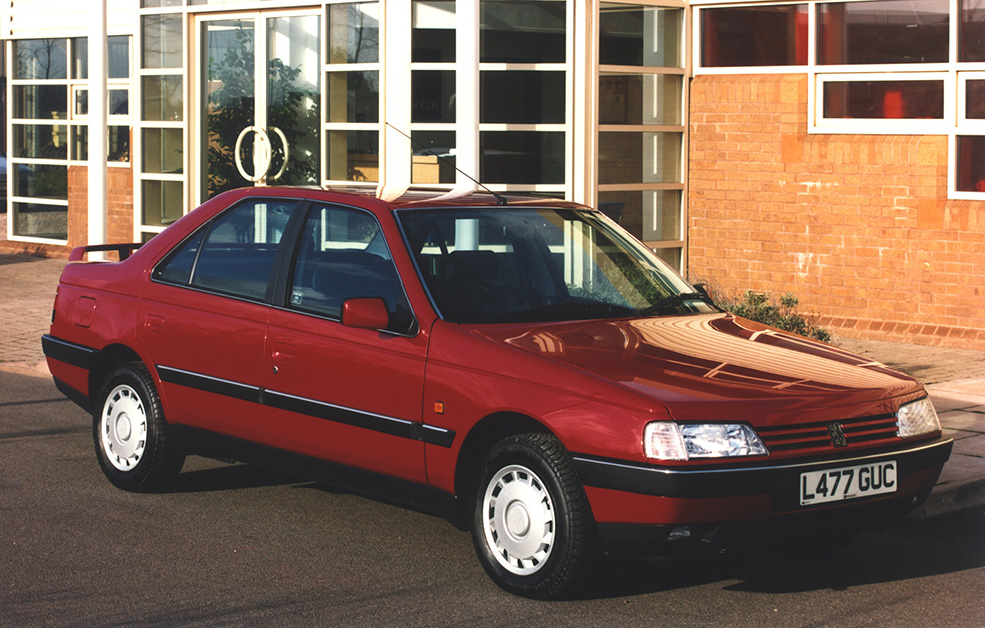 Peugeot's 405 was another fleet favourite down in the doldrums as far as survival rates go. Most left on the roads today are the oil-burning estate, liked because of their strong engines and useful load capacity. Working examples of these cars can still be had for few hundred pounds if appearance doesn't bother you. Lower mileage 405s of any kind – particularly first series models – are that bit more expensive. As ever, the fastest Mi16 derivatives are now attracting strong asking prices; those who broke them up for 205 and 309 GTI engine donors in the Nineties and early Noughties are now atoning.
A perfect example of rare models skewing prices is evident in the latest round of 405 pricing: thanks to the recent sale of a £19,500 T16 (a variant never sold in the UK), value data has skyrocketed. With cars like these removed from the mix, Patina collated values last month of 115 cars offered since September 2014. £2400 is the average asking price; reckon on between £1100 and £5500 for a sound 405 including scruffier and project examples of the Mi16 and Mi16x4.
Vauxhall's Cavalier MkIII was also a late Eighties and Nineties company car stalwart whose underpinnings served Saab and Saturn alike long after the MkIII went out of production in 1995.
Scrappage schemes, rust and banger racing decimated their numbers in recent years, although the facelifted Isuzu diesel-engined models can still be seen giving stellar service in smaller towns.
Asking prices for decent Cavalier MkIIIs start as high as £1995 (one such car, a facelifted 1.8 'Expression', is currently in our classifieds for £1895) and can go as high as £5500, boosted by the ranks of the sought-after GSi 2000 and Turbo models; £2900 is smack bang in the middle for an immaculate four-cylinder 'Cav'.