The Ford Cortina Mk3 brought transatlantic styling and solid engineering to create of of the best saloons of the 1970s. We take our own example for a spin
Words: Joe Miller
Come the late 1960s, Ford basically owned the UK car market: the small car to own was an Escort and if you wanted a sensible family saloon, you bought a Cortina. The Mk1 was a runaway success and the Mk2 Cortina went onto be Britain's best-selling car, so you might imagine that when it came time for the third-generation Cortina, Ford would stick to the tried and tested formula of gently refining the existing product to maintain that mass appeal.
But no, the Mk3 Cortina would be all-new and in many ways, a radical departure from the norm; up until then, the European equivalent of the Cortina had been the Taunus, a comparable small saloon but with changes made to the styling and mechanicals to suit European tastes. To streamline production processes – not to mention, save costs – the Mk3 Cortina would platform share with the Taunus, the two sharing the 'TC' (Taunus/Cortina) model designation.
It might've been comparable to the European product, but the Mk3 Cortina took its design inspiration from America: notice the Coke-bottle silhouette, the fins in the front wings, broad grille and bonnet bulge, all inspired particularly by the American Mercury Montego. (Not to be confused with the Austin Montego…). This US-inspired design wasn't new to Ford, which had previously styled the Anglia 105E to look like a baby American car and the Cortina pulls off the same trick in the same stylish fashion. Sit the Mk3 next to its predecessors, not to mention what Vauxhall and BMC were producing, and it looks altogether more glamorous, even in relatively basic 'L' trim like our pictured car.
Not only did Ford want the new Cortina to look American, but they wanted it to appear bigger inside and out, so whilst its length is identical to that of the Mk2 Cortina, it's a full four inches wider and sports a longer wheelbase, which makes it look far larger on the road and gives it a roomier, more airy cabin. Ford was so keen to sell the new Cortina on feeling bigger without actually being bigger, that the Mk3 replaced not only the Mk2 Cortina, but also the larger and more expensive Corsair. To do that, the range featured a wide mix of engines, with the Crossflow offered in 1.3 and 1.6-litre flavour and the Pinto available as a 1.6 or 2.0-litre.
While British customers were striving for that top-spec 2000, however, abroad were some locally-produced forbidden fruits that were much more exciting; the South-African-built Cortina could be had with a 2.0, 2.5 or 3.0-litre V6 and Ford Australia offered the Cortina Big Six with a variety of locally-built engines, the largest of which was the 251cu/in 4.1-litre straight-six from the Falcon!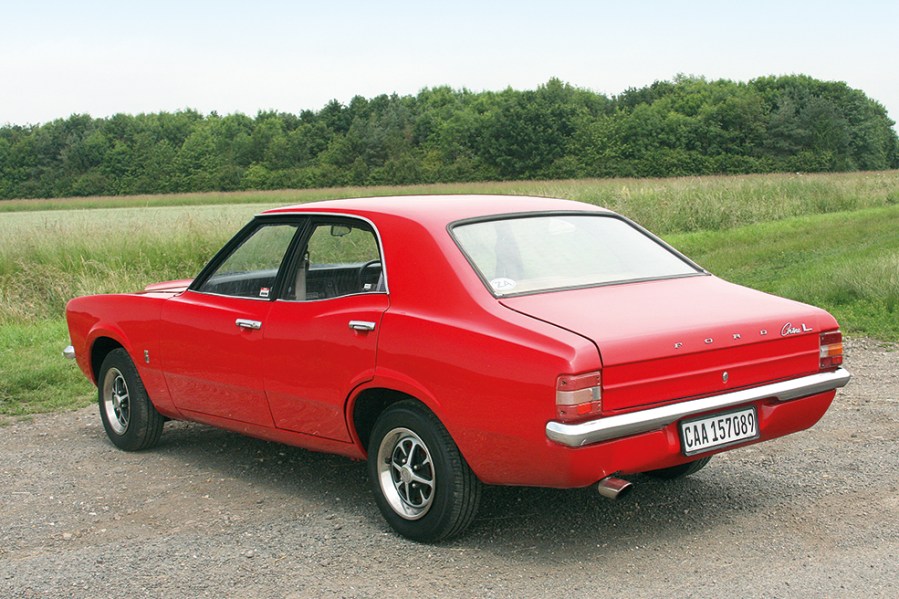 We may not have got the lusty engines offered abroad, but there were plenty of trim levels, from the Base that gave you one door mirror and very little else, right up to the GXL. The Mac Daddy of the range gave you quad-headlights, a vinyl roof, chrome arches, four auxiliary dials, faux-woodgrain in abundance and even a rev counter. Compare a 2000 GXL to the more basic 1.6 L pictured and it's no wonder the top-spec car commands as much as 30% more these days.
Regardless of which trim and engine you bought, however, your Mk3 Cortina came with new suspension: the MacPherson strut front end of the Mk2 was replaced with a double-wishbone setup, trading handling sharpness for comfort. It's fair to say the Mk3 Cortina is no sports saloon, with plentiful body roll and a slightly reluctant turn-in, but spend some time getting to know it, use the roll to carry more speed and the Cortina remains an enjoyable steer.
I had no trouble keeping pace with a supposedly performance-orientated Escort XR3i and did so in comfort, with the Cortina's soft suspension soaking up potholes and the well-padded seats damping out what was left. I drove our car 400 miles in a day and got out with no backache, headache or cramp, in fact I'd quite happily have got back in and driven it again. There aren't many everyday cars of this era that are as comfortable and relaxing to drive as the Mk3 Cortina.
That's partly down to Ford's efforts to engineer the Cortina to be better-suited to the increasingly popular motorways, with thicker steel used to improve refinement, more sound-deadening used to reduce road and wind noise and the longer wheelbase giving a less fidgety ride. It won't challenge a Lotus Cortina on a track, but I know which one I'd rather do a long drive in.
You might imagine that such a large car with only a 1.6 Crossflow would struggle in modern traffic, but a good example like this still pulls remarkably well, with perfect gearing for acceleration in lower gears, at the slight expense of higher revs at motorway speeds. Quiet, it is not, but the Mk3 Cortina will quite happily sit at 70mph on a motorway with no complaints, once again unusual for its sector and era.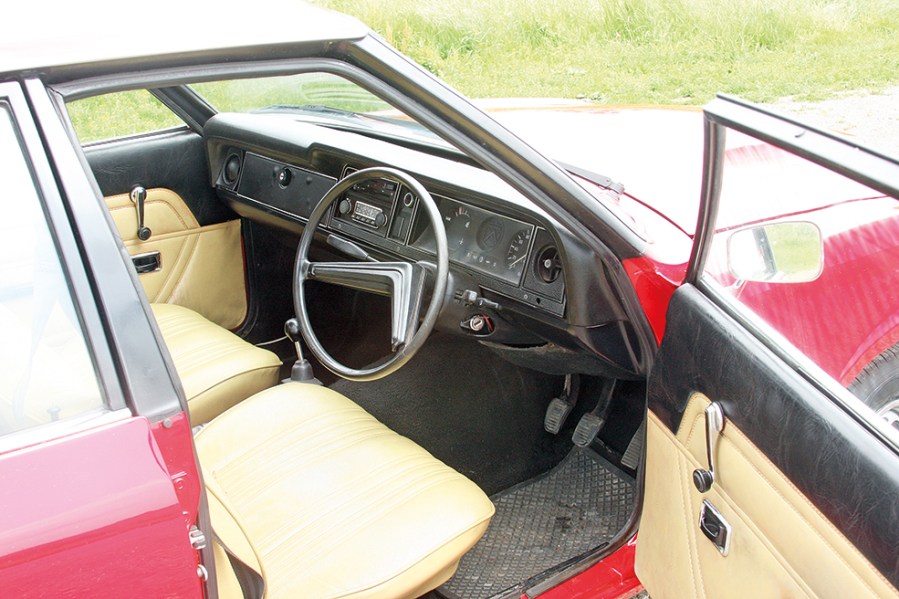 But had Ford's attempt to reinvent the Cortina worked? Had they retained their market dominance with the Mk3 despite changing so much over the previous car? Not initially, no. A factory strike in 1971 held up production an estimated 100,000 units and in that period, Vauxhall and Morris overtook Ford in the UK sales charts. But by early 1972, the Cortina hadn't just come back fighting, it had reclaimed its top spot and stayed there from 1972-1976, only being knocked off by the Mk2 Escort. Overall, Ford sold 1.1 million Mk3 Cortinas.
For me, the Mk3 Cortina is one of Ford's very best efforts, it shows that when it put its all into a car and set out to do something all-new, it really could make something special. It could also be considered the best generation of Cortina, when you consider that the Mk4 and Mk5 that followed were really only heavily-restyled Mk3s anyway.
The Mk3 is somewhat forgotten in the presence of the previous generations thanks to its lack of motorsport pedigree, but that makes it not only a more left-field choice, but more affordable – you'll pay around half the price of an equivalent Mk1 Cortina to get into a Mk3 and for regular use, you've arguably got the better car. It looks gorgeous, remains usable today and offers a '70s Ford experience at an affordable price, I'd say it was third time luckiest!