Want to impress the neighbours for less than the price of a bottom-spec Dacia Sandero? Here are some of the motors that once topped £50k but can now be had for the sum of £5k.
Let's be honest – we all like to impress the neighbours from time to time. And our wheels are the easiest way to do so – the amount of brand new financed BMW 3-series over the last two decades have proven that showing our coevals how well we're doing is one of the nation's favourite pastimes. But that needn't be the way. You can put far more flash on your drive for the less than the cost of a bottom spec Dacia Sandero.
Because who would possibly choose a 3-series when a 7-series could be had for far less money? For the cost of a new Fiesta, you could buy a Jag, a Range Rover and a Boxster for those sunny days – and any of the cars on this list could be yours after just two years of spending the national average monthly car finance payment.
Porsche Boxster
Yes, it's possible to get a proper Porsche on your driveway for less than £5000. The Boxster shares rather more with the fabled 911 than fans of the latter would like to believe; not only the headlamps and the dashboards but vast chunks of the underside – it's fair to say that the majority of the two cars ahead of the dash is shared. But you don't need to excuse the Boxster by claiming kinship; it's actually a very good sportscar in its own right. It has a balanced chassis, plenty of poke, it still looks the part and the Boxster name still has a positive meaning.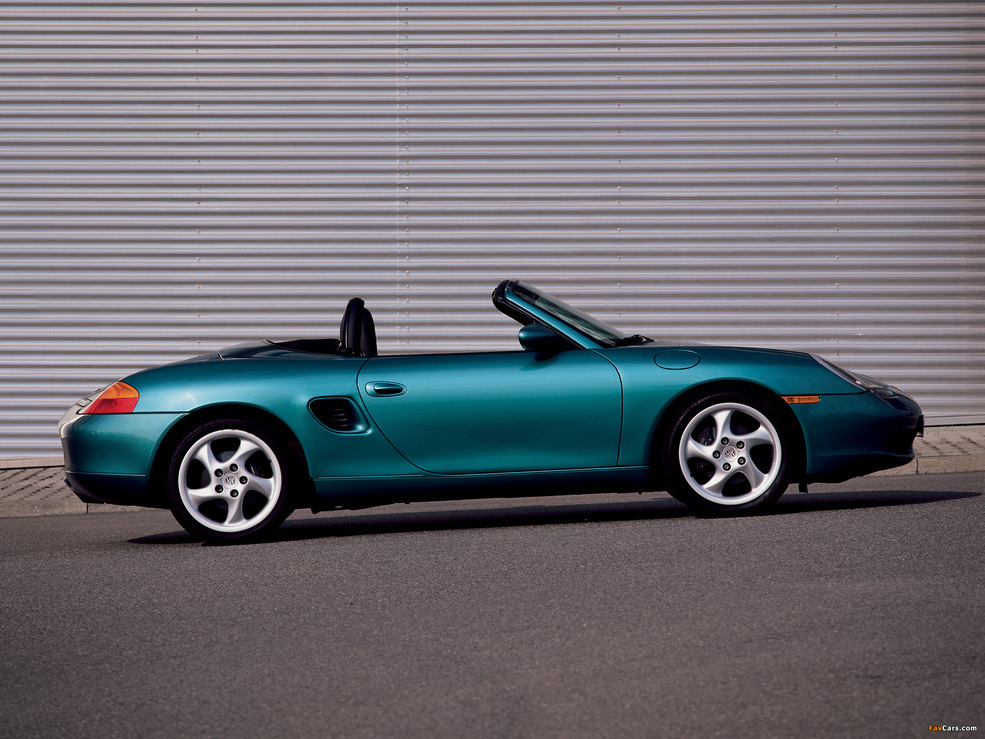 £5000 probably won't get you the 3.2-litre Boxster S unless you're very lucky, but you should be able to take your pick of early 2.5s and a smattering of the later 2.7s. And to be perfectly honest, for the keen driver these actually make more amusing machines – the S might be good, but the additional power means that much of the fun to be had is above the national speed limit.
Access to the engine bay is limited, and we'd want to see a number of bills from dealers and specialists rather than a sheaf of DIY invoices as a result. Specialists know the best ways to access things – and you can be sure the right jobs have been done. Make sure all the toys work – and crucially, that the alternator is good. The battery is in the boot – which has an electronic release, so an electrical failure can be frustrating to fix. Make sure the intermediate shaft bearing and the rear main oil seal are in good condition or have been replaced too – both notorious Boxster trouble spots. Engine blocks can be porous and they can crack liners – a full history really is essential.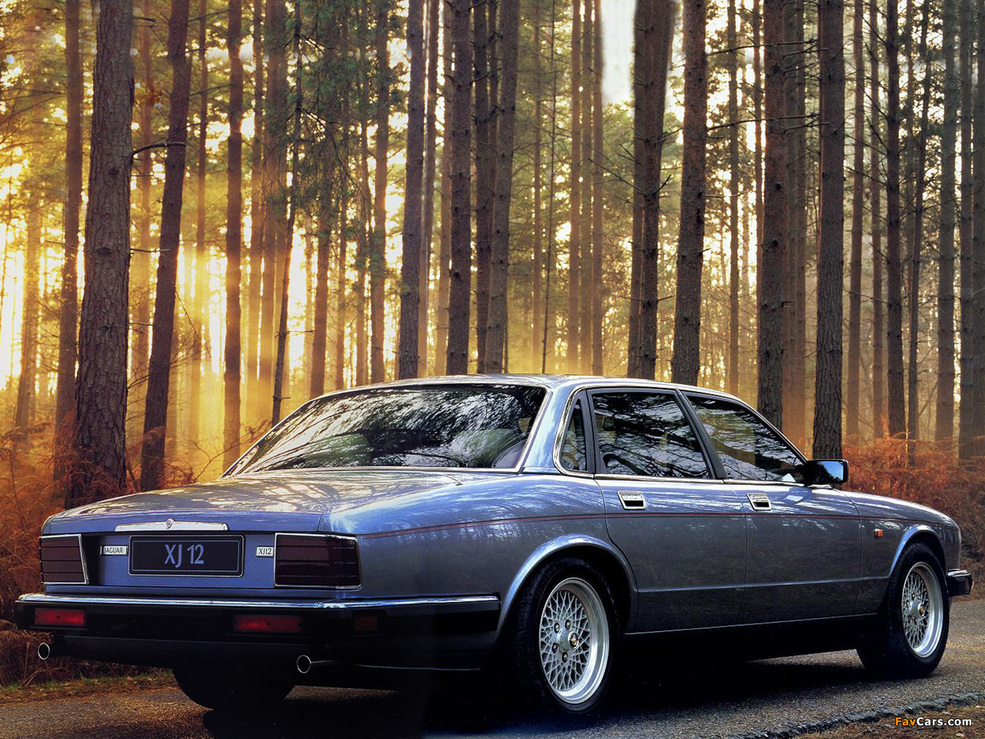 Jaguar XJ
Jags have always been good cars to impress the neighbours – when new, XJs have traditionally offered far better value than the Germans. And the same qualities which appealed to the first owner endure today – XJs are big, comfortable, quiet and handsome. And the X350 era took the winning concept and bettered it – lighter weight meant more economy, the new body meant more room in the back, and for the first time an XJ had a commodious boot. The X350 era XJ makes for an excellent five grand bargain.
You can take your pick too – you'll get a lovely XJ6 V6 for that figure, and be able to take your pick of half decent early 3.5 and 4.2 litre XJ8s. Our pick of a bargain would be something like a Sovereign V6 – it'll still do 60 in eight seconds but the economy improvement will be palpable. And the small engine is still more than enough – it's not a poverty-stricken decision any more to choose a small engined XJ.
Corrosion can form around the doors, bootlid and wheelarches – it's not rust and it doesn't spread like rust, but moisture can lead to a reaction with aluminium. Galvanic corrosion where steel rivets have been used, or iron filings left from the pressing process, are also likely to cause cosmetic problems. You should pay attention to the underside as the subframes are steel – these can rust even if the body can't. With plenty of choice, be picky – get the spec you want, and make sure it comes with a  full history.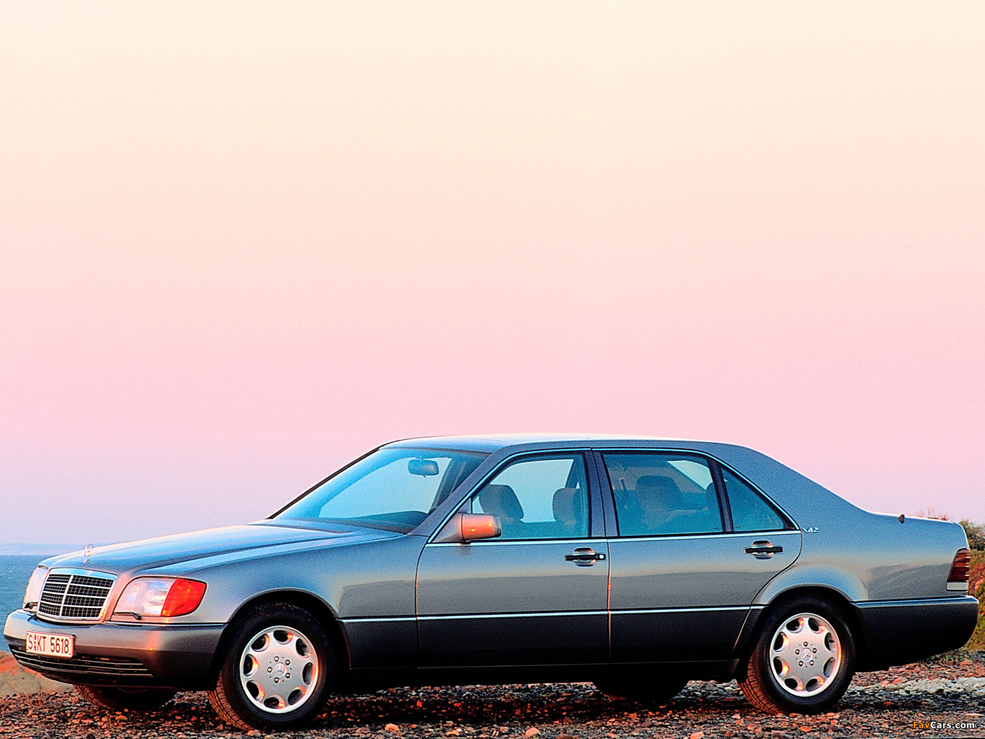 Mercedes W140 S class
If you want to do flash properly, take a look at what dictators drive. And while Mercedes would rather you didn't shout about it, a number of the world's biggest autocrats are repeat customers of the biggest Benz of the bunch. The W140 was arguably the most imposing S-class, and the first to use Mercedes' advanced V12 engine. After all, if you're trying to be flash, you might as well either go hard or go home…
Close on seventeen feet long in standard wheelbase form, the W140 was Mercedes' biggest car since the 600 series, and unsurprisingly it was rammed full of technology. It's crucial to check that this all still works – from the vacuum closing doors to the air conditioning, because none of it will be cheap to replace. Cars produced between 1992 and 1996 are prone to wiring loom degradation, courtesy of Mercedes using biodegradable insulation in an attempt to be more environmentally conscious. Great idea, except for cars still in service two decades on…
Smaller engines are available, and in all seriousness few will find a 300SE or an S320 lacking in power. The 2.8 is a little small for the car – we'd not recommend it as an economy alternative as it needs to be worked hard to give movement. S420s and S500s are nicely quick in spite of their size, while the mighty V12 is one of the finest ways to convert (a lot of) fuel into performance. But all models will need a healthy specialist or dealer history file, and this is most crucial on the top-spec V12s. Not cheap when new, running one on a shoestring is not advisable…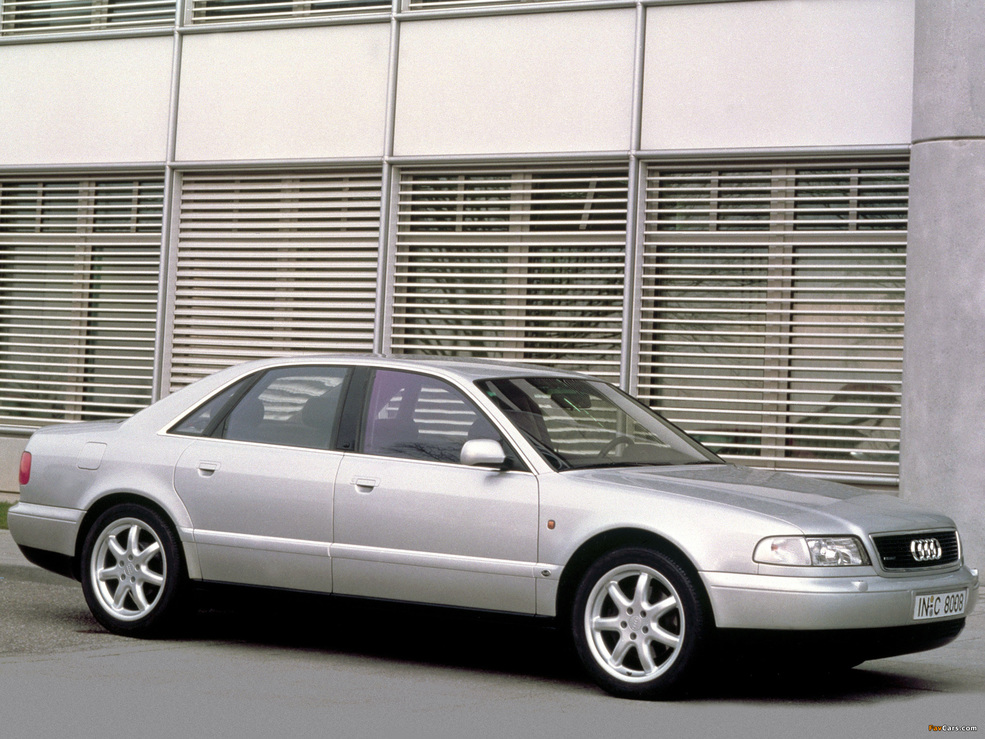 Audi A8
The Audi A8 is often forgotten by people looking for flash cars – simply put, it's never really had the sort of clearly defined image that most people want from a £50000 car. But we're fans of Ronin in the CCB office, and while the Citroen XM and Peugeot 605 don't really cut it as flash any more, a nice Audi S8 could be just the ticket for impressing the neighbours and simultaneously hunting down a mysterious silver box.
Like the Jaguar X350, the Audi A8 is made of aluminium – which means that in theory rust shouldn't be a problem. What it doesn't really mean though is that we'd advise the 2.8 – like with the other smaller engine large cars here, the price gap between the 2.8 V6 and 3.7 V8 isn't big enough to justify the smaller engine. Not only is it slower but it's less economical as it has the same weight to haul about. Some were front wheel drive and some Quattro – the latter makes the better drivers car and is all that was available on the 4.2 and S8, but front wheel drive benefits from less complexity.
Check that all the toys work – including the heated steering wheel and electric head restraints where fitted. It's all expensive kit to put right – though for the right car at the right price, compromises can be made. After all, who needs a heated wheel anyway? If you have a Tiptronic gearbox, check that it works – replacement won't be cheap. And crucially, check the bodywork. Aluminium panels are not cheap to repair, and they mark more easily than steel. We'd not be put off the right car by minor parking knocks, but it's worth checking thoroughly for inexpert repairs. £5000 should buy a very good A8 3.7 or 4.2, or an average condition S8.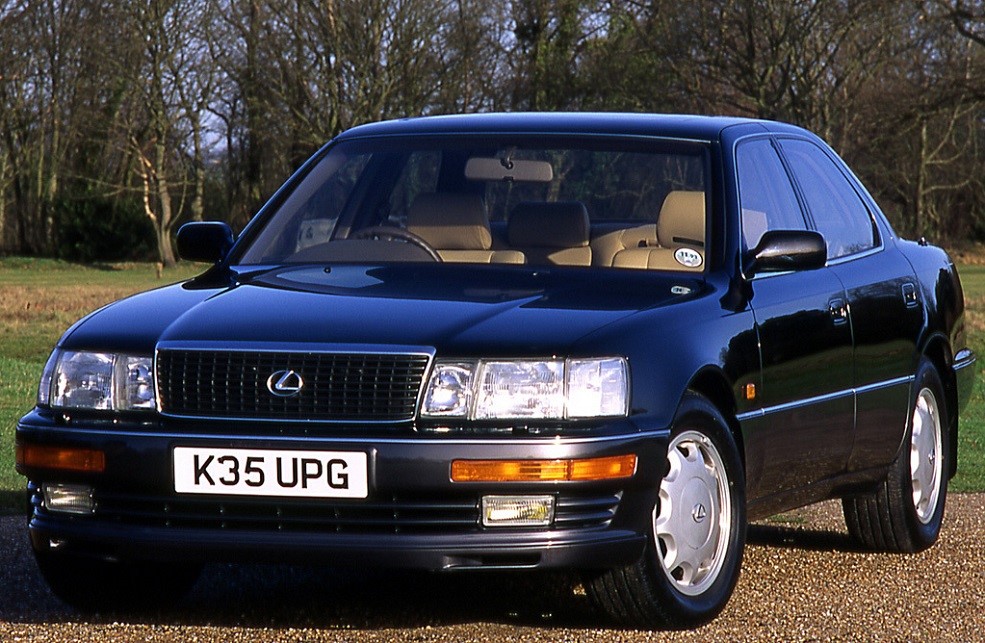 Lexus LS400
Lexus's first attempt at an executive saloon proved rather a hit. The Lexus brand was all-new, created to take on the Germans, Jaguar and Cadillac primarily in the US market. Sales were strong – for fifteen of the marque's first seventeen years, it became America's best-selling luxury car brand. The first decade or so was down to the popularity of the LS400 model; Toyota's first attempt at an internationally popular large saloon. 1.7 million miles of testing by 1400 engineers and several thousand further support staff meant that by the time development work was frozen in 1986, there was nothing out there to rival the Lexus as a luxury proposition.
Performance is adequate for its size, but the alarming thing about how the Lexus drives is that it handles almost as well as a Jaguar – an alarming feat for a car in this class. And it does it so silently you could be forgiven for wondering if the engine was on at all. It's a very pleasant thing to drive. The digital dashboard might not be to everyones' tastes, but it can be turned down to the same sort of level as any other dash.
Broadly speaking there are three eras of LS400 – MK1, MK2, and MK3, before it was replaced by the LS430 in 2000. Most desirable these days – and most valuable as a result – are the earliest cars; a good MK1 can still be had for under £5000, though that budget will get one of the best MK2s or MK3s.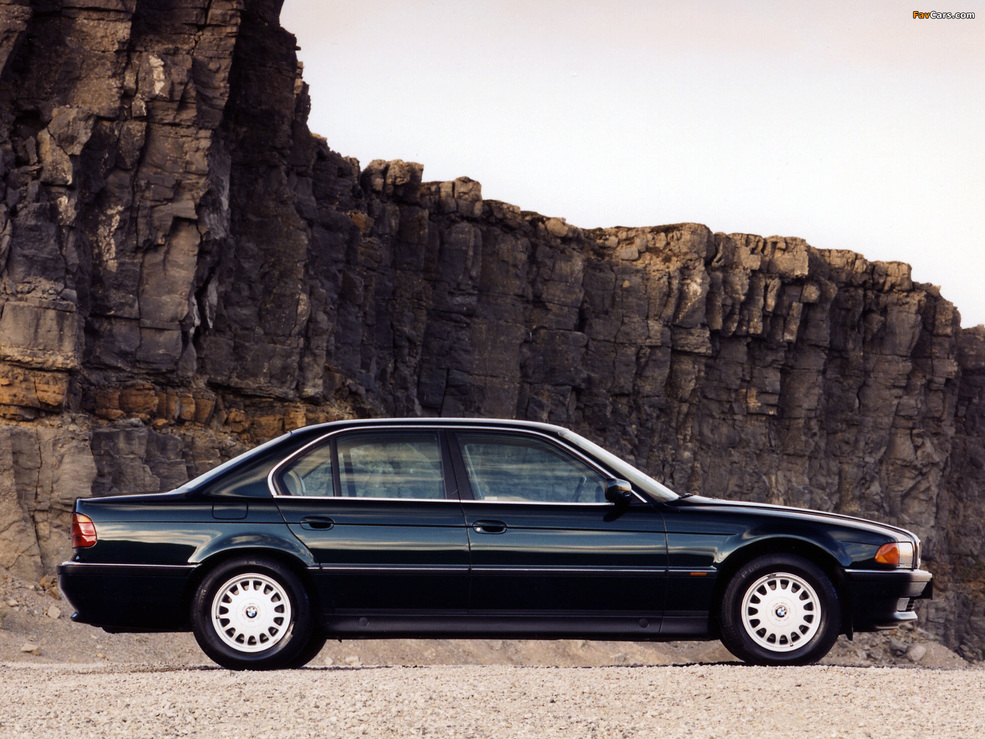 BMW E38 7 Series
So the Audi's too subtle, the Merc too big and the Jag and Lexus are too golf club? You want something with just as much presence but a touch more sporting bent. What you need is an E38 BMW 7-series. Arguably the most handsome 7 series of all, the low and long lines looking like an E34 5-series with attitude, the E38 is now an appreciating classic and one which should still impress the Joneses at no 42.
We'd avoid the 728i – it's not exactly glacial, but the V8 models have the torque to match the looks. 730i and 735i should be ample for the needs of most, while the bahnstorming 740i will leave behind most big cars this side of an XJR. If you need more power still and can handle the fuel bills, 750is are less desirable because of the ruinous running costs, so it may be possible to bag a bargain.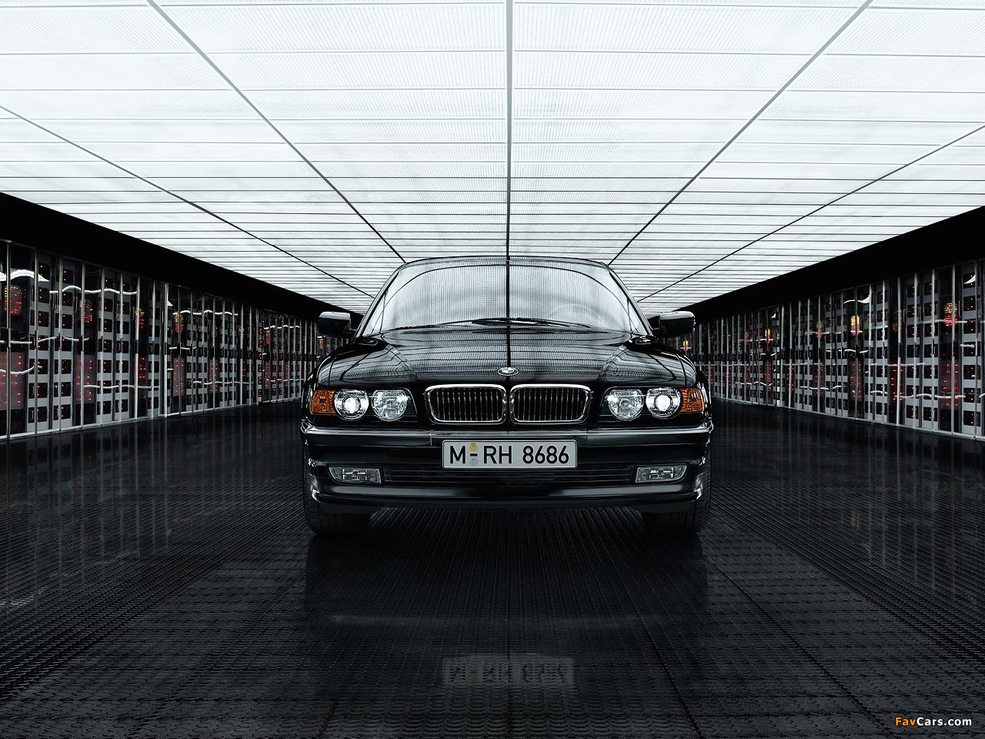 For the ultimate in personalised cars, BMW offered an Individual package on the E38 – special colour schemes, special interior trim, and other things to differentiate the model from the standard 7. These cars are more interesting but no more valuable than standard cars.
E38s tend not to rust, so any corrosion is likely evidence of past accidents and poor repairs. With so many out there, we'd avoid cars like this and look for something with a more assured history. £5000 will buy a very good 740i.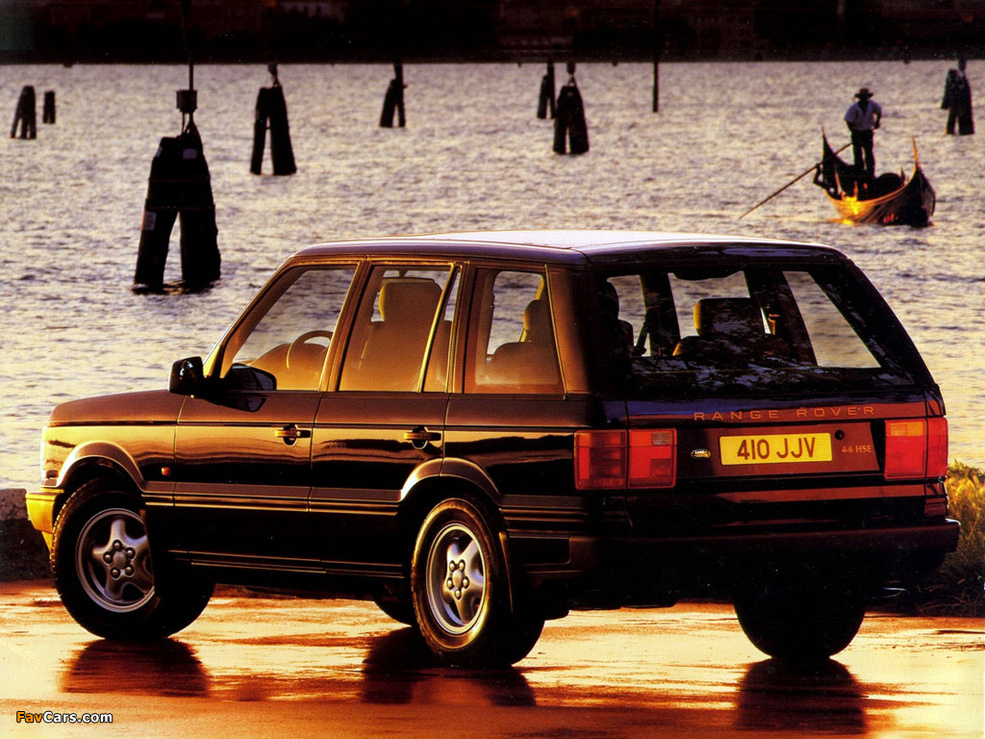 Range Rover P38
Launched in 1995, the Range Rover P38 remained in production until 2001. Available with a pair of Rover V8s (4.0 and 4.6-litres) and a 2.5-litre BMW diesel, it rapidly became one of the smartest cars to be seen in in the late 1990s.
Teddy-bear velour was standard on lower models, but leather was available on all and most were specced with that option.  Luckier buyers might have afforded the personally-specced Autobiography or an Overfinch complete with 5.7-litre Chevrolet V8.
While they can be cheap to buy, the bills aren't necessarily going to be small. It's thus vital to get one with as much history as possible. The air suspension system is arguably the most complex bit – fault prone and costly to fix, you need to be sure it's in good order. While cars converted to coil springs are cheaper and simpler, they're not right – it's a bodge realistically, and we'd be happier with a car that was still on air. Check also for rust both on the chassis frame and the underside of the body – any damage caused by off road use will exacerbate this, and could risk water ingress or trapped mud.
We'd look for a good LPG-converted 4.6 Vogue in an ideal world, though the diesel's better than you'd think if you don't expect a rocketship. And let's be honest, you wouldn't want to corner too hard in one anyway. We'd not look for cheap examples – a £5000 one should be worth keeping.
Conclusion
These seven cars offer plenty of flash for your cash – and just five thousand quid could put any of them on your driveway. But which would we choose? In a sea of financed Range Rover Sports, we're not sure the L322 is quite distinctive enough to cut a dash in the Avenue these days. Likewise the Lexus and the Audi – both earned fans for being understated when new, but if you want flash then they're not quite right. The Porsche almost comes across as a little too much effort – it looks like you're trying to impress, which conversely means it won't. Whether you choose the BMW, Mercedes or Jaguar though, each still retains that cachet it had when it was a new car with a plutocratic price tag. Buy according to taste, and enjoy the experience.