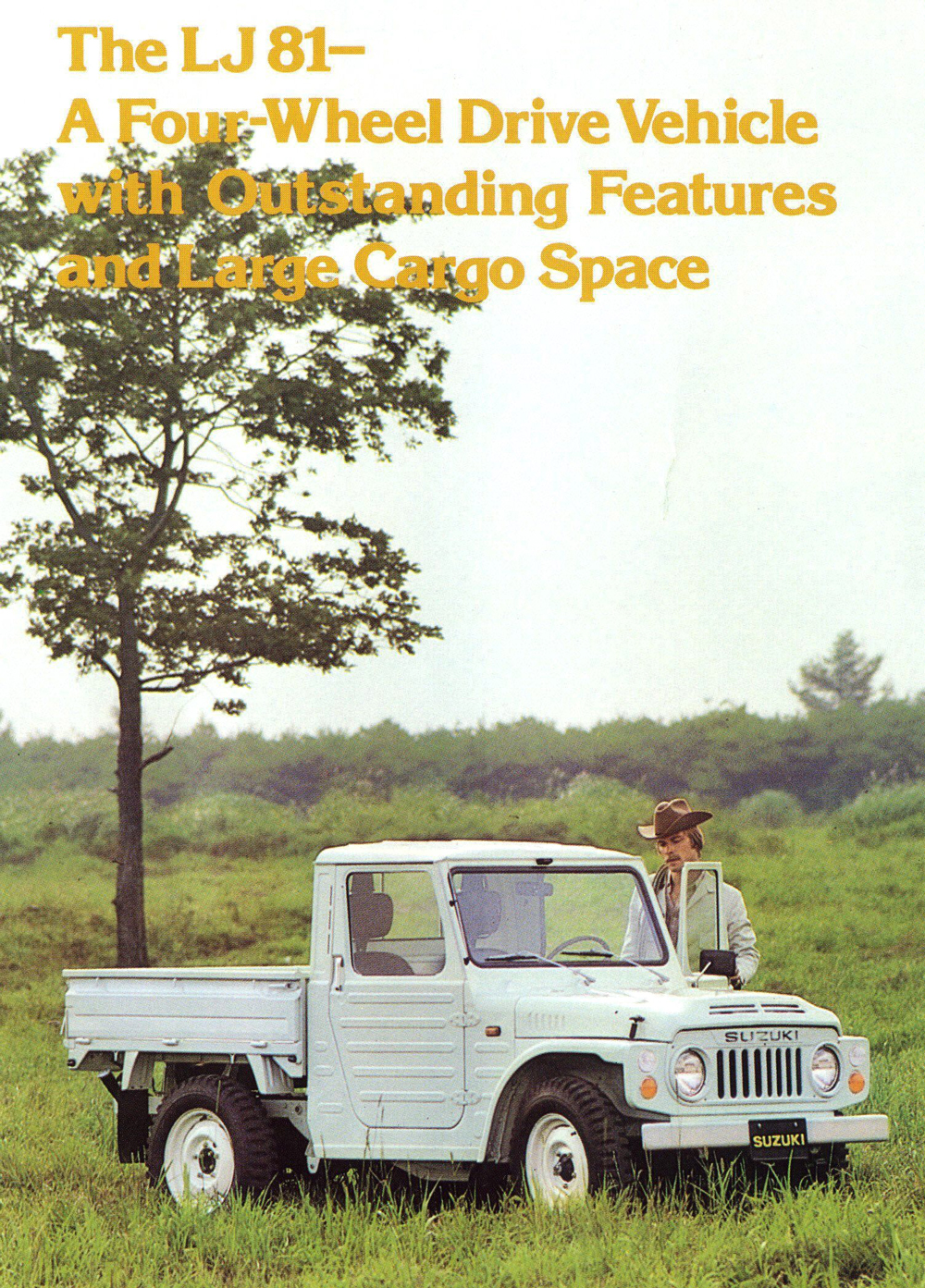 Although Suzuki's LJ range of diminutive 4x4s dates back to the start of the '70s, it wasn't until 1978 that it finally went on sale in the UK.
Most examples sold here were the standard passenger-carrying models, but the LJ81K pick-up established its own niche market – attracting buyers who saw the usefulness of a low-cost truck powered by a 797cc four-cylinder petrol engine. The LJ81K was quite unlike anything else on the market.
Land Rover did offer a short-wheelbase pick-up version of its Series III model, but it was inevitably far more expensive than the Suzuki.
And although the LJ81K's maximum payload was a fairly lowly 250kg, Suzuki reckoned it was still a highly useful workhorse, explaining rather awkwardly: 'It's excellent for doing whatever you heretofore thought out-of-the-question'