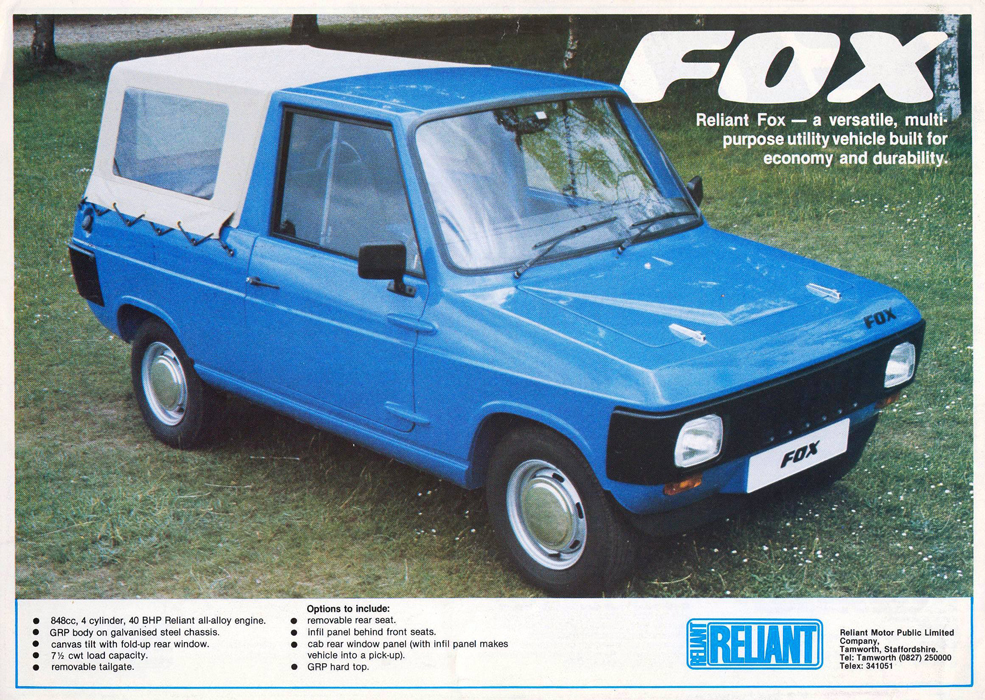 The Reliant Fox started life as the Mebea Fox, assembled and sold in Greece from 1979. But when that country's tax laws were changed four years later, utility vehicles became classed as passenger cars – and sales plummeted.
So in order to make the most of its investment, Reliant launched the Fox in Britain, offering it from '83 to 1990 – complete with 848cc (40bhp) engine, glassfibre body panels and a canvas-covered pick-up rear.
This brochure shows the Reliant Fox in all its glory. And while it was very much a niche vehicle, it had its fans among Brits who wanted a hard-working little commercial, with around 600 examples sold during the Fox's seven-year UK career.
This brochure boasted about the vehicle's "7½ cwt load capacity" and its "canvas tilt with fold-up rear window", although the Fox could be made more family-friendly via a "removable rear seat" and a "GRP hard-top" – both of which were extra-cost options.