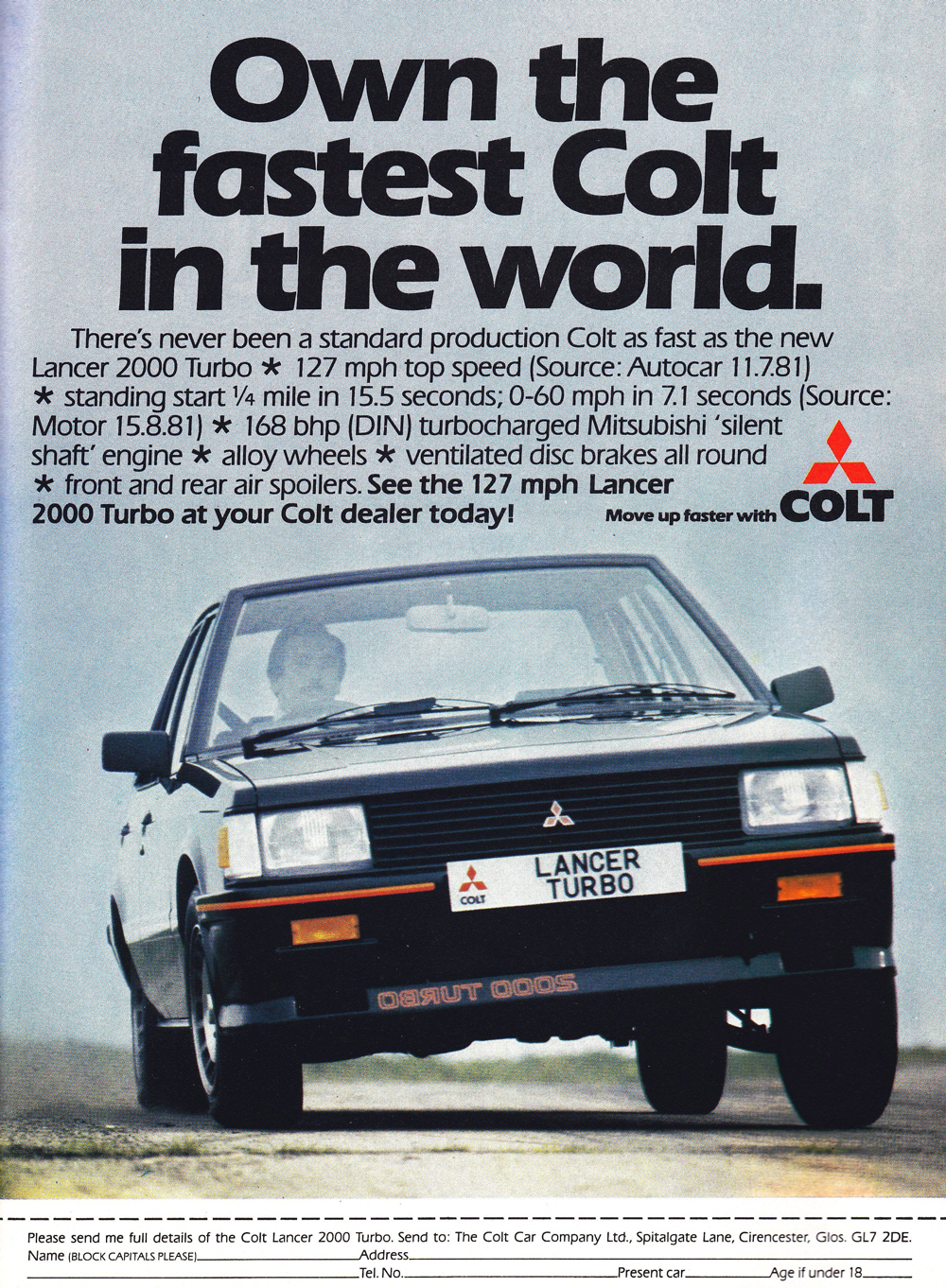 Mitsubishi's hottest model of 1982 was the Colt Lancer 2000 Turbo, shown here in this classic ad, which boasted: 'There's never been a production Colt as fast as the new Lancer 2000 Turbo'.
The claimed top speed was 127mph, with 0-60 along the way in a mere 7.1 seconds, all thanks to the Lancer's 168bhp, 1997cc turbocharged four-pot.
The Lancer 2000 Turbo was one of the quickest cars in its class (although it wasn't cheap at £8999), and also looked the part thanks to its beefy body kit and standard-fit alloys.
Oh, and just in case anyone glancing in their rear-view mirror didn't realise which go-faster saloon was trying to streak past them, Mitsubishi kindly ensured that a mirror image of '2000 TURBO' (in bright red, of course) appeared on the front spoiler.