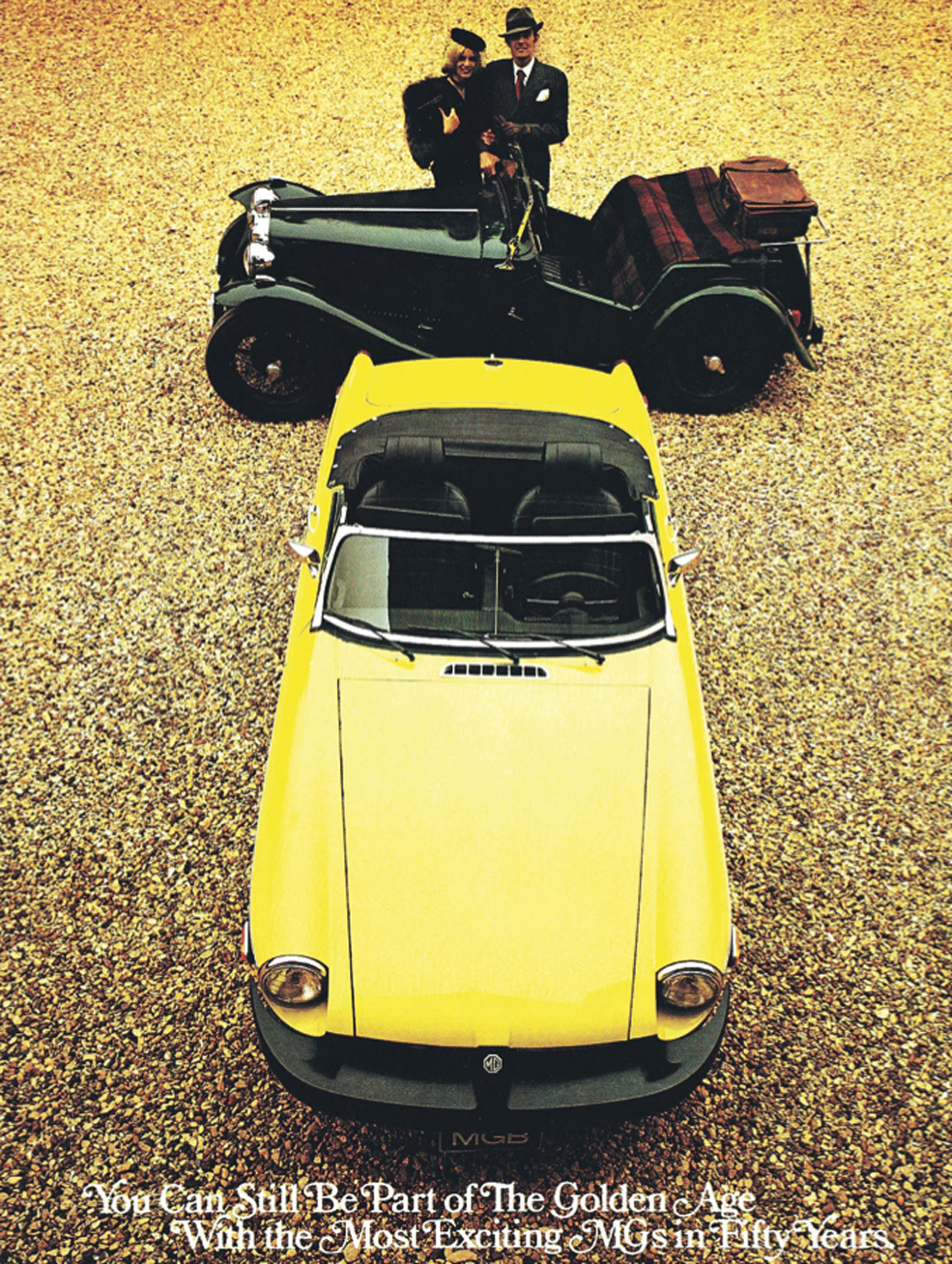 Published in late 1974 to commemorate MG's 50th anniversary and to promote the company's new black-bumper look to an American audience, this brochure played the heritage card more strongly than most.
Each of the latest models was photographed with a classic predecessor in the background, accompanied by various folk in period dress.
'You can still be part of the golden age with the most exciting MGs in fifty years' explained the brochure, boasting that the new-look MGB was the latest in a long line of motorsport-bred sports cars: 'But you don't have to compete to appreciate the race-proven MGB'.
No, you simply had to be an enthusiastic driver with a love of two-seater roadsters, leading MG to pose this rather tempting suggestion: 'Isn't it about time you started a little golden age of your own?'